HIDDEN GEMS
Hidden Gems: Smoke, "Heaven on a Popsicle Stick"
By Mimi Kenny · December 07, 2018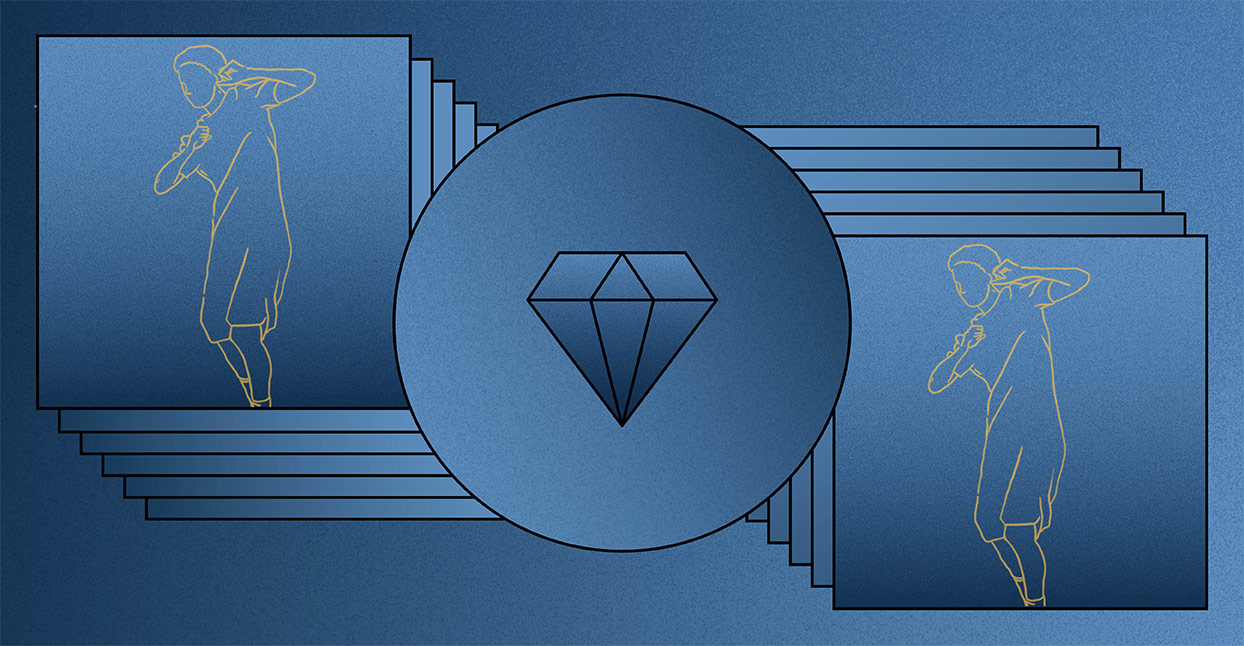 In our series Hidden Gems, writers share their favorite Bandcamp discoveries.
.
00:10 / 00:58
Nearly 20 years have gone by since Benjamin Smoke (known to most solely by his first name) passed away. A fixture in Atlanta's underground music scene who was openly and proudly gay, he counted Patti Smith and Michael Stipe among his fans, yet this cult figure has yet to receive mainstream acclaim. His idiosyncratic lyrics and achingly beautiful instrumentation juxtapose with the unconventional nature of his voice to create music so strangely intimate, it feels like it's confiding its deepest, darkest secrets in you. Anyone wanting a glimpse into Bejamin's one-of-a-kind creative mind should watch Jem Cohen and Peter Sillen's haunting documentary, Benjamin Smoke, and listen to his band's extremely worthwhile first album, Heaven on a Popsicle Stick.
Let's get one thing out of the way: Benjamin sounds like Tom Waits. Both musicians have gruff voices that creak like basement steps in a home that's long been condemned; upon first listen, Heaven could easily pass for a lost Waits album. But the longer one sticks with the LP, the more personal and unique Benjamin's voice becomes, both in terms of sound and message: who else would think to write a song about a photo of Luke Perry's feet (the aptly-titled "Luke Perry's Feet"), turning it into a stunningly poignant examination of the human condition? ("This glossy, brushed picture of Luke Perry's feet keeps me on my toes, so to speak.") What could be a novelty song about a '90s teen idol becomes a wounded and brilliant ballad.
Though it was released five years prior to Benjamin's death (and was followed by 1995's Another Reason to Fast), Heaven feels, ultimately, like a musical postmortem. Benjamin lived with HIV and amphetamine addiction, before succumbing to liver failure as a result of Hepatitis C on January 29, 1999, a day after he turned 39. Make no mistake, this album hurts. He seems less preoccupied with the potential of the great beyond and more with the traumas of the here and now. The rich, baroque instrumentation, including cello and horns, amplifies, not distracts from, the pains Benjamin was experiencing, be they physical, emotional, or on another plane entirely. The tense strings and exuberant horns of opener "Hole" (in which he describes falling asleep, in love, and finally, into, a hole) evokes the sensation of being so wracked with problems, your only means of recreation is letting obsessive thoughts cycle through your mind incessantly. Even moments of joy aren't so comforting. "These exciting, giddy moments, well, they're hell to explain," Benjamin laments on "Awake." Album closer "Curtains" is an extended emotional tremor—a tearjerker if ever there was one. "Believe me, I had rather cry in my mirror and keep this to myself and drive far away from here until somehow I lose myself," Benjamin confesses against plaintive banjo and strings that keep up with the dramatic intensity of his vocals, which sound like they're self-immolating towards the end.
Heaven on a Popsicle Stick is an album that hits unexpectedly, its impact strong and multifaceted. The world it creates isn't the happiest, but it's one of an absolutely uncanny beauty.