FEATURES
Zola Jesus Battles Depression With Creativity and Connection
By Kat Harding · September 15, 2017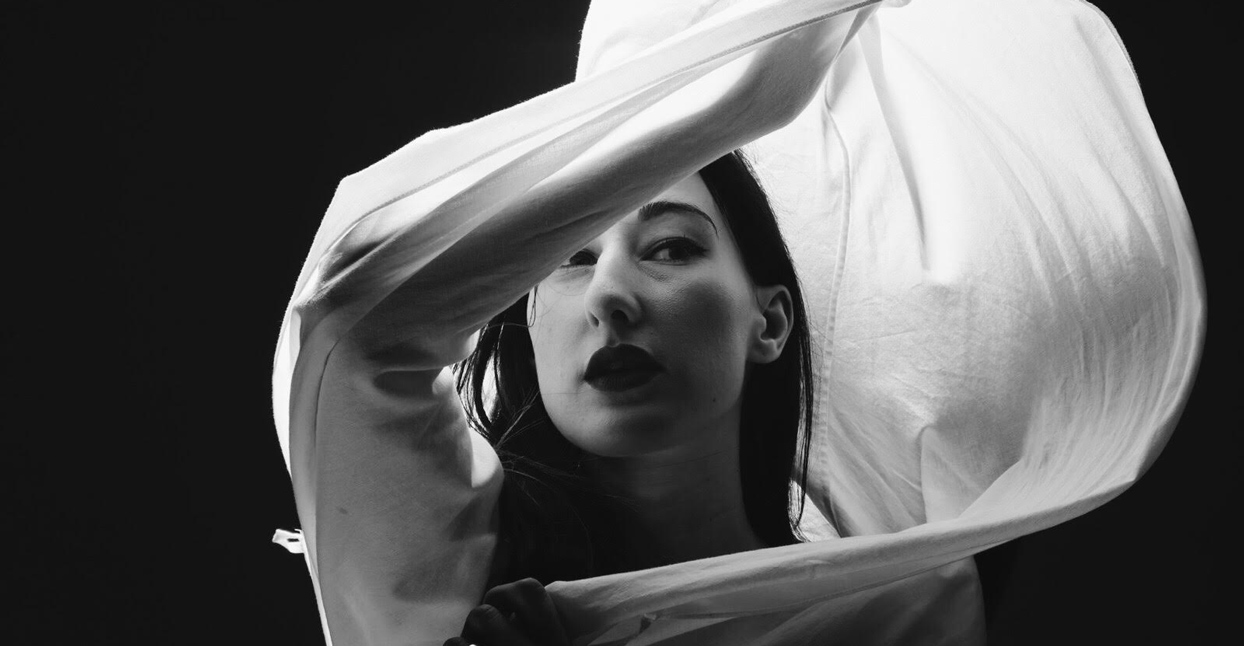 "I know I'm probably going to get murdered," Nika Roza Danilova, better known as Zola Jesus, says, while discussing her song "Soak," from her new album Okovi. The song is a journey through the last minutes of a serial killer's victim's life, where she imagines herself finally just giving up and allowing herself to be killed, knowing she can't fight anymore. While it sounds dramatic in that context, that very same feeling often rears its ugly head for those battling depression—the surrendering to outside forces and lack of caring about self-control turns once-happy and motivated people into shells of their former selves. Danilova is no stranger to these feelings—Okovi came together while she was in the depths of depression, putting words to music was her only escape from the the darkness.
Merch for this release:
Vinyl LP, Compact Disc (CD)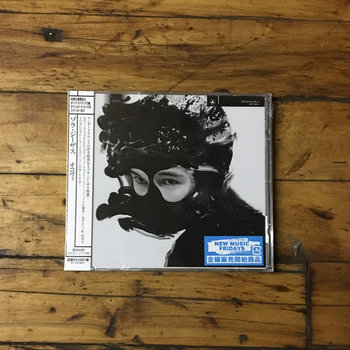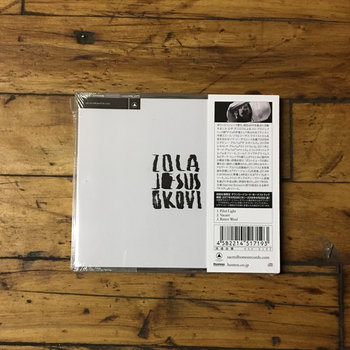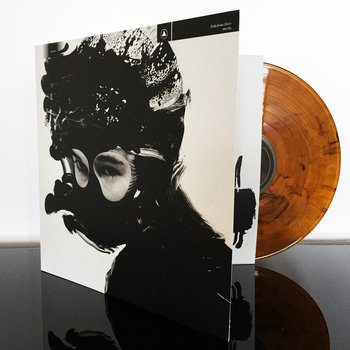 "I was going through a very dark time," she says. "Depression, severe depression, and anxiety that I hadn't felt that in a long time. It snuck up on me and at that point I couldn't even really write music. I moved back to Wisconsin and slowly, I started to get better."
During that time, Danilova sequestered herself in Lutsen, Minnesota, with co-producer Alex DeGroot, using music to dig herself out and push through the relentless self-doubt coupled with depression. Something finally clicked and she knew she needed to release these songs. "It was the type of situation where I felt like I needed music. I needed that as my conduit to understand what was going on," she explains. "And to just let out the anger and sadness and fear and frustration that I was feeling. I got to the point where I definitely exploited my ability to make music."
Danilova just kept going, which for many, is a daily struggle. It often feels like it would be easier to give up and be still. "I mean, it wasn't a fun album to make," Danilova admits. "I kept thinking all the songs were bad, I kept thinking that I didn't have an album. I would just start bursting into tears and going 'I don't have anything!' I doubted it all along."
But she did have an album, full of songs that she's now proud of. "'Witness' and 'Siphon' are really, really special to me because they're so personal," she says. "I'm really proud of 'Half Life.' 'Wiseblood' is one song that I wrote during my darkest time, when it was the one song I could write, so it's like the one finished song I could actually get through when I was really depressed. Every song has its own story. There's not a song on the record that doesn't need to be there."
Merch for this release:
Vinyl LP, Compact Disc (CD)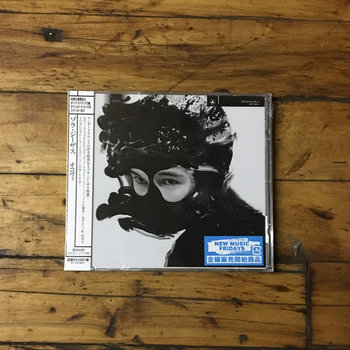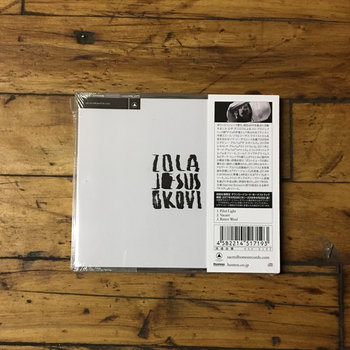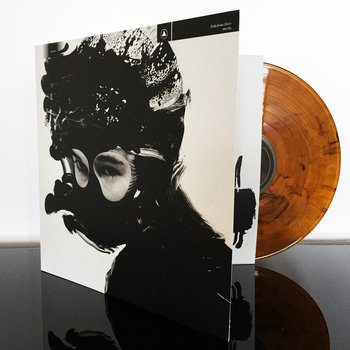 She noted that as soon as she started really rounding a corner in her depression and making it out through the other side, she suddenly realized how many of those around her were also suffering and how had it was to reach them to help, just like it has been difficult for her to accept help from others. The desperation is clear in the lyrics to each track. In "Siphon," a person is trying to reach out to another and convince them to keep living. The lyrics "We just want to save you / Pull you from those dark nights / We just want to show you there's more to life" reverberate, Danilova's voice confident, above swelling synths, crashes, and rolling drums. "Won't let you bleed out / Can't let you bleed out" is repeated at the end, a mantra to help others. The chorus of "Wiseblood" should be a reminder to everyone to keep going: "If it doesn't make you wiser / Doesn't make you stronger / Doesn't make you live a little bit / What are you doing?"
And that's what Danilova wants to do: to reach others. The life of a musician is not easy, especially for those battling depression and other illnesses. Relentless touring, unstable schedules, lack of free time, lack of health insurance—all this and more can exacerbate underlying issues. Through it all, though, Danilova pursues human connection with her audience, always searching for that one tiny moment of electricity.
Merch for this release:
Vinyl LP, Compact Disc (CD)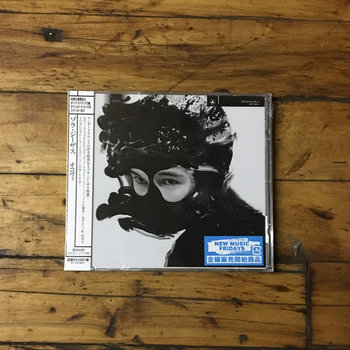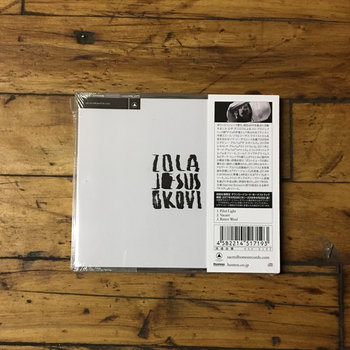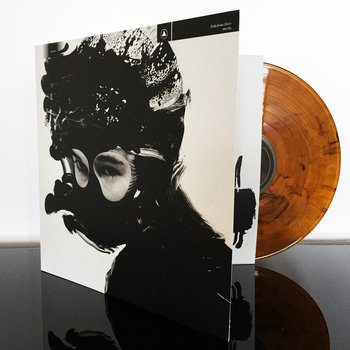 "Those moments that happen maybe once a tour, or very rarely, but they are these moments where you feel like, in some way, transcendent or you're on stage and everything is going in such a way where you can leave yourself and connect with the audience, where you guys lose yourself together," she says, describing that feeling. "It doesn't happen very often, but when it does, it makes all of the anxiety, all of the hardships of touring and traveling and being away from home and being unhealthy, it makes all of that worth it because it's like the true visceral connection between people, and that's why I make music."
She reflects momentarily on a lonely childhood and how she turned to music to make friends. "I grew up in Wisconsin with nobody like me, and so music was my way of going, 'OK, there are other people out there and they're thinking the same things I am.' I kind of felt like I had friends in the musicians and the records that I listened to."
This album comments on the connectedness of humans, especially in suffering. The album's title, Okovi, the Slavic word for "shackles," came from meditating on what unites people. "I speak Russian, poorly, but I speak it—and I was thinking about what to name the record and it just didn't come easily," Danilova explains. She meditated on the world "shackles" in Russian, then Bosnian, Transylvanian, Czech, and more. "It's a word that unites us," she said, on picking the Slavic translation. "It unites a bunch of different Slavic languages, and so that means it unites a lot of different people who often are fighting, who often feel like they have these grudges against each other, and I like that at the end of the day, the one thing we all have in common are shackles." She laughs during this part, explaining, "We are all prisoners, no matter where you go. So I like that universality of it in that context."
We are all shackled by forces outside of our control, whether it's political or personal, physical or mental. Many of us are turning to music in these dark times, and Danilova's album is one we can reach for, reminding us to keep moving forward and searching for connection rather than giving up and shutting down. It might not have been an easy album to make, but it's an easy one to listen to, an easy one to find healing in.
—Kat Harding