FEATURES
Zara McFarlane's Expansive Jazz Vision
By Philip Freeman · October 10, 2017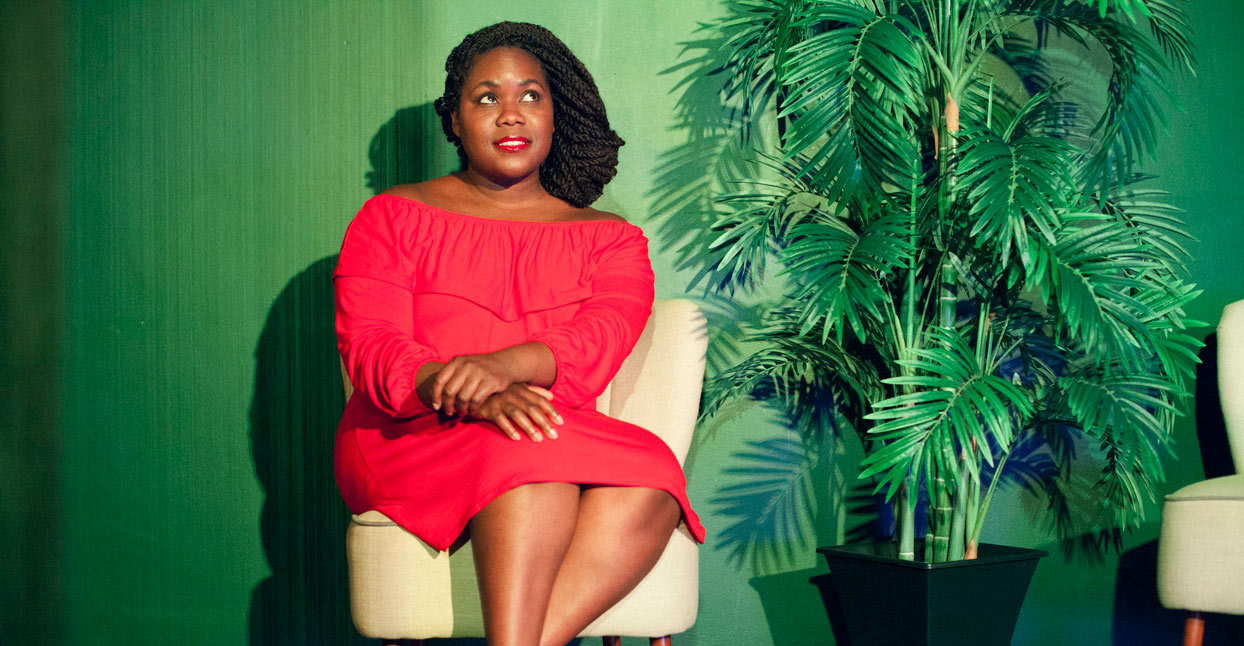 It might be even harder to break out as a jazz singer than as an instrumentalist, but Zara McFarlane is managing all of that, and then some. She came to her musical style circuitously, growing up in a house full of reggae, studying musical theater and various pop and rock vocal styles, and only embracing jazz as part of her studies at the Guildhall School of Music and Drama in London. She was also part of Tomorrow's Warriors, an education and artist development organization committed to increasing diversity on the British jazz scene.
"My parents are Jamaican, so that's the music that I've listened to my whole life, and it's always influenced what I do," McFarlane says. "I've always been interested in exploring a fusion of reggae music—or Jamaican music, I prefer to say—and jazz music. And I think here we're getting closer to hearing a sound that is kind of equally between the two."
Merch for this release:
Vinyl LP, Compact Disc (CD)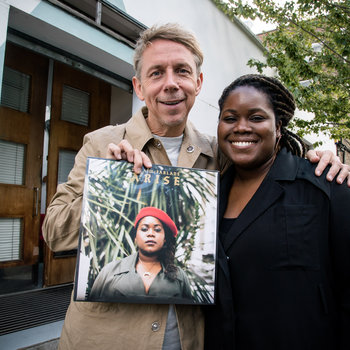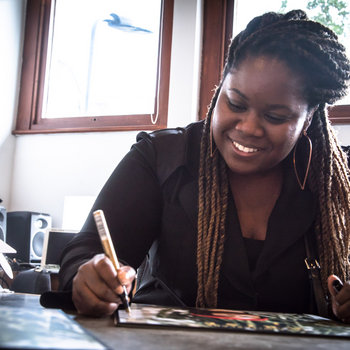 Even on McFarlane's debut, a dash of dub could be detected, most notably on the song "Blossom Tree," though it is buried deep. On 2014's If You Knew Her, she interpreted Junior Murvin's "Police and Thieves" (also famously covered by the Clash), turning it into a moody, simmering jazz tune; she also transformed Nora Dean's "Angie La La" from a haunting, dubby track into a kind of spiritual strut, shadowed by Leron Thomas's trumpet and deep, subdued vocals. But before now, the music was always jazz with a dash of reggae. On her third album, Arise, it feels like the balance has been flipped; this is jazzy reggae, right down to the production, which is bass-heavy and employs more studio processing than her earlier work.
McFarlane self-released an EP in 2010 that caught the attention of DJ and producer Gilles Peterson, who signed her to his Brownswood label. Her full-length debut, 2011's Until Tomorrow, blurred the lines between jazz and nu-soul. If You Knew Her, its follow-up, added subtle elements of early '70s spiritual jazz and a rawer soul feel. Outside of her own work, she's collaborated with house legend Louie Vega, Spanish flamenco pianist Ariadna Castellannos, and Swiss harmonica player Grégoire Maret, among others. And she's branched out into theater, too, spending much of 2017 performing with the Royal Shakespeare Company where served as the featured singer in a production of Antony & Cleopatra directed by Iqbal Khan.
Arise was produced by drummer Moses Boyd, and the band includes some of the best-known players on the current British jazz scene. Boyd's partner in Binker & Moses, saxophonist Binker Golding, is present, along with clarinetist Shabaka Hutchings, trombonist Nathaniel Cross, pianist Peter Edwards, guitarist Shirley Tetteh, bassist Max Luther, and percussionist Pete Eckford. But it's not a jazz album. It's a conscious effort on McFarlane's part to embrace her Caribbean roots and blend reggae, jazz, and soul, along with forms of Jamaican music that predate reggae.
Boyd played drums on one track on If You Knew Her, and then joined McFarlane's band for most of the subsequent tour, which was when their friendship and creative partnership blossomed. "We're both of Caribbean descent, so when I was thinking about the themes I wanted to have on this album, he was very interested in that," she says. "So when I started to work on this record, I think it might have been Gilles [Peterson]'s idea actually to have him produce the album."
Merch for this release:
Vinyl LP, Compact Disc (CD)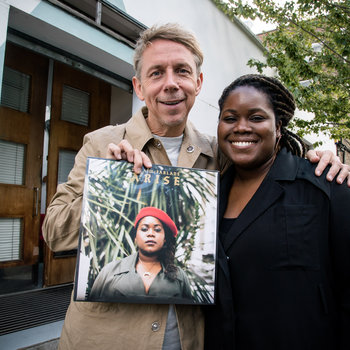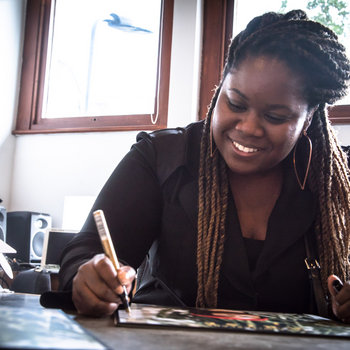 This required McFarlane to surrender a bit more control than in the past. "I normally produce full versions of songs," she says. "I can play a bit of piano, I can play guitar, I can produce a little bit, so I kind of work out my little sketches, and then I work on them with the band and we develop them further and then we record. But this time I worked a bit closer with Moses. I put my sketches together, I showed him, and he had some additional ideas. A couple of tracks, he took away and worked on a bit further from a production point of view, so you can hear some are a bit more produced than others."
Two of the songs are covers. She returns to Nora Dean's catalogue, turning "Peace Begins Within" into a joyous neo-soul workout that seems destined to be remixed for European dancefloors. And her version of the Congos' "Fisherman" lays out a slow, deceptively minimal-sounding arrangement, over which she explores the full ranger of her voice, taking a high lead and adding lower harmonies. It's a stunning performance.
All of the other songs, though, are her own, and while some are about love and relationships, they all display a social awareness that McFarlane feels was inescapable during the writing process. "I tend to write about what I see," she says. "I don't always write about what I personally experience; I try to explore stories and I can imagine things quite strongly. So on the second album there was one slightly more conscious track called 'Woman of the Olive Groves' which was about living in the south of Italy and seeing what I discovered was a black prostitute working, and my ideas and opinions about that at the time and how that affected me. But I don't really write while I'm touring. I need my own space, I need to be alone to do that thing. Because we toured quite a lot with the last album, It took some time to be able to get to a point where I wanted to sit down to write. But a year, a year and a half ago, there was a lot of unrest—things were beginning to get more fragmented in the world and unstable in terms of Britain and Brexit and all that sort of thing. Most of it hadn't started yet when I started writing, but there's so many changes going on and you just see that, so it ended up that I was influenced by that in my writing."
"Fussin' and Fightin'," the first single from Arise, is one of those socially-conscious songs, coming close to pessimism with its chorus "We're fussin' and fightin', we won't let it go." Musically, it's more produced than anything on If You Knew Her. It has a deep, old-school reggae groove; it's easy to picture McFarlane swaying like Rita Marley as she sings (and coos and sighs, overdubbing additional harmonies). Behind her, drums, bass, and organ thunder and surge like waves in a storm.
Merch for this release:
Vinyl LP, Compact Disc (CD)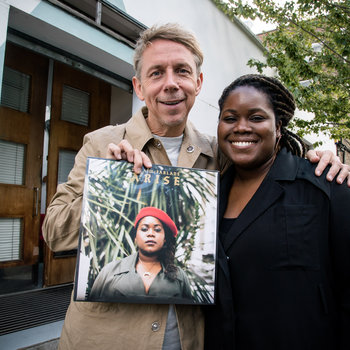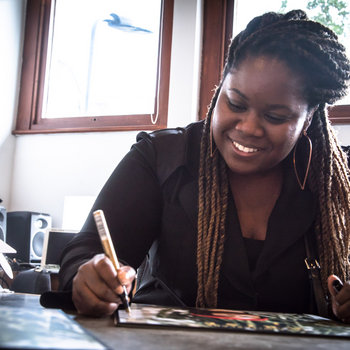 By contrast, the second single, "Pride," is much jazzier. Her vocals zip around the melody; she's followed around by bass clarinet as Boyd's drums tick and skitter, and Golding takes a fiery saxophone solo. And yet, these are the first two proper songs on Arise (following a short intro which features traditional Kumina chanting and drumming), setting up its twin poles and still sounding like one thing.
McFarlane is intent on exploring her Caribbean roots further—she's working on a musical based on a Jamaican folk tale—but she sees the British jazz scene as a tight-knit one, of which she's an integral part. "We all definitely know each other—a lot of us came through [Tomorrow's Warriors]. London is a big place but it's also a small place, especially when it comes to jazz music. There's been little pockets in London specifically where people have tended to congregate or where people who like this kind of music can showcase their work, and that's kind of bubbled and created these artists and these groups. And I think with that, promoters are beginning to see that there's something good happening and kind of make use of that a bit more and create platforms for us to perform. It'd be great to see more of that in the U.K. as a whole, not just in London, and it is happening. But the one good thing that I think we all really like is the fact that although you may consider us jazz musicians or making music that's jazz-influenced, we also get the chance to perform in non-specifically-jazz venues, which has always been something important to me. For me the main focus was never to be performing primarily in jazz venues. I want to do everything."
—Phil Freeman