FEATURES
Yvette Janine Jackson's Radio Operas are a Conversation Between Past and Present
By Vanessa Ague · February 10, 2021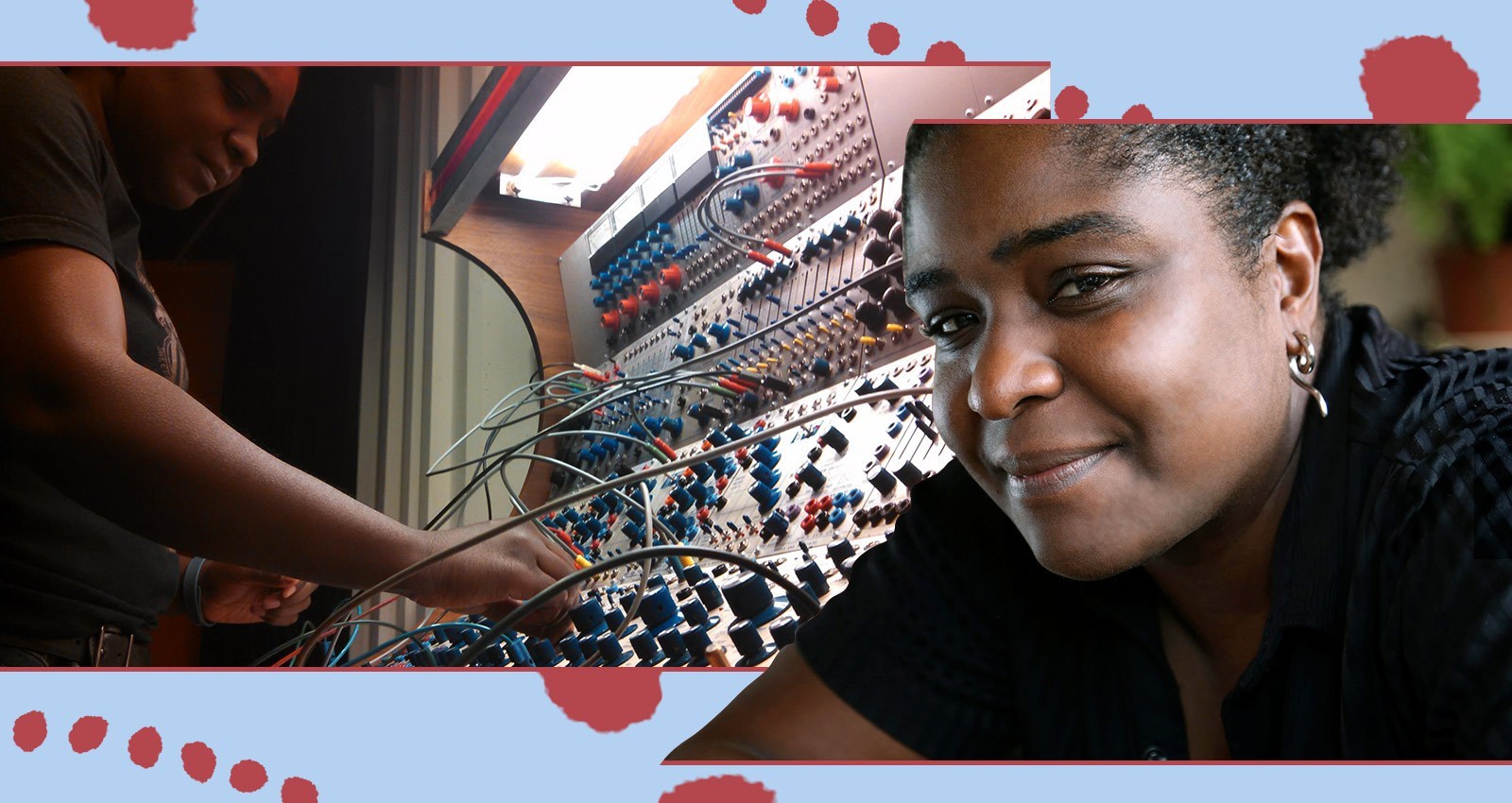 "I want to create a dialogue," says composer and sound artist Yvette Janine Jackson over a recent Zoom call. "The process begins when I have a conversation about a topic. I start just thinking about what this topic sounds like."
Jackson is discussing "Destination Freedom" and "Invisible People," two works that appear on her most recent album, Freedom. The pieces are soundscape compositions, a form of music that uses field recordings to transport the listener to different environments, like a city, or a forest, or a boat. On Freedom, Jackson uses this method to depict the Middle Passage ("Destination Freedom") and the negative response of Black communities towards Barack Obama's approval of marriage equality ("Invisible People") and to begin a conversation about our current world, our past world, and how the two intertwine.
"I'm influenced by radio dramas from the '30s to '50s that encourage the listener to create a spectacle in one's imagination," says Jackson. She calls "Destination Freedom" and "Invisible People" "radio operas": "radio" as an homage to her passion for those 20th Century dramas, and "opera" because her works are large-scale and episodic, as if they were intended to be played on the radio or television. The music she writes is manipulated by electronics; sounds of all kinds are transformed to illuminate the places she wants us to travel to in our minds. Under Jackson's fingers, creaking doors, slowed-down strings, robotic voices, and even the unexpected, faint hum of her apartment radiator are transformed into storytelling mechanisms.
"I like to take things that we don't think of, or most people don't think of as musical, and treat them musically, and to take things that people think of as musical instruments and treat them non-musically," says Jackson.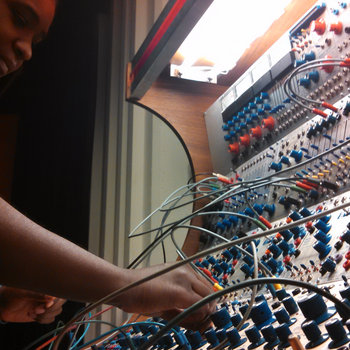 .
00:10 / 00:58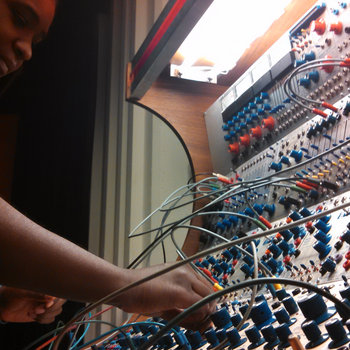 Merch for this release:
Vinyl LP
Though Jackson has now fully arrived at creating thoroughly researched, large-scale soundscapes, Freedom is the culmination of a style she's honed for the last 20 years. Jackson traces her journey with electronic music back to her time at Columbia University in the mid '90s. Before graduating, she worked at the university's Electronic Music Center (now known as the Computer Music Center), where she learned to navigate the physicality of sound: looping rhythms and layered melodies, oscillators and splice tape. Though today she mainly works with digital audio workstations, the tangibility of making electronic music by splicing tape into miniature sound bites and physically arranging them remains a crucial influence on her practice.
After graduating from Columbia, Jackson headed west to San Francisco, where she worked on boats (she had learned to sail while taking a year off from college) and in theaters, doing sound design and engineering for a variety of different ensembles and venues. It was here where she got her first experience working with radio dramas. "I had this idea not just to compose for theater, but to compose theater," Jackson says. "So, taking dramatic elements of text, and the music that supported the emotion of the scene, and uniting these things into a composition."
While San Francisco opened the doors to immersive theatrical composition, it was the mountains of Colorado where Jackson learned to listen to her surroundings. At first, the barren silence of the Alpine desert, where she lived for four years, was striking, almost frightening. But as she grew accustomed to the landscape, she began to notice the sounds of nature: deer stomping their feet, chipmunks scurrying across the grass, birds chirping. When Jackson returned to city life to attend the University of California at San Diego, she was hypersensitive to sound, honing in on the roar of idling motorcycles and leaf blowers. This led to an interest in the World Soundscape Project and the writings of its founder, R. Murray Schafer, whose work centered on understanding the effects of noise pollution. That intrigue spurred research further into audio ecology and the ways that sound has physiological and psychological effects on the body, which have become core aspects of Jackson's musical practice today. Another influence was the re-release of experimental composer John Cage's The City Wears a Slouch Hat, which provides music to accompany absurdist text by poet Kenneth Patchen and was meant to be aired on the radio. Hearing how powerful the dialogue and sound effects were without imagery piqued Jackson's curiosity.
Jackson was drawn to writing about real events while working with composer Anthony Davis, whose work confronts the history of race and racism in the United States; his recent opera, Central Park Five, won the 2020 Pulitzer Prize in music. To find the information she needed to depict the historical events of Destination Freedom and Invisible People, Jackson gathered a collection of clips from digital sources ranging from the Library of Congress to social media.
For "Invisible People," Jackson set out to find lesser-known stories by procuring soundbites from sources like YouTube pastors encouraging conversion therapy, Internet trolls, politicians, and random blogs. She layers the words between the music, which maneuvers between pummeling electronics and jazz saxophones, forlorn strings and toe-tapping pianos, to illustrate the complexity of the Black community's response to marriage equality. On "Destination Freedom," which portrays the horrific conditions of the ships that transported Africans to the Americas, she shifts the pitches of stringed instruments to sound like the hollow walls of a cargo ship, uses recordings of water rippling towards shore, and turns the squeaks of sticky doors into harrowing sonic indicators of place. While the work was based on research Jackson had done into how humans were stored in cargo ships, when she brought "Destination Freedom" to her first reading with performers who would play the piece, some had an adverse reaction—they didn't want to believe it was an accurate reflection of a historical reality. This was the moment when Jackson realized the value of telling true stories through music, and led her to commit to the practice in her work.
.
00:10 / 00:58
Merch for this release:
Vinyl LP
While both radio operas on Freedom are meant to spark dialogue that confronts our shared history, as Jackson looks ahead, she hopes to create ways of turning that dialogue into action. "One thing that's been on my mind since summer is intergenerational conversations of how we approach all of our current challenges, which I think started from hearing different generations express different needs and different concerns, but not really witnessing any intersection between them," she says. "I think one of the conversations is how to initiate intergenerational action through soundscape composition." This spring semester, she'll be teaching a course at Harvard University where students will choose a topic, idea, or dialogue that's important to them and figure out how to translate this topic into music that somehow helps the community.
Due to their immediacy, Jackson sometimes wonders if her works will become outdated. She chose to title her album Freedom during the summer of 2020, during Black Lives Matter protests seeking justice for George Floyd, Breonna Taylor, and Tony McDade, who were killed by police. But every day, she feels like that title becomes ever more relevant. As we see new events continue to bring up the same conversations, the same problems requiring community action also persist.
"[Freedom] wouldn't have sounded different if I had written it in the '60s or in another period, because nothing really has changed," Jackson said. "The lived realities of people haven't really changed that much. Or maybe things progress forward and back."