FEATURES
Yearning For Summer
By Oliver Wang · February 18, 2014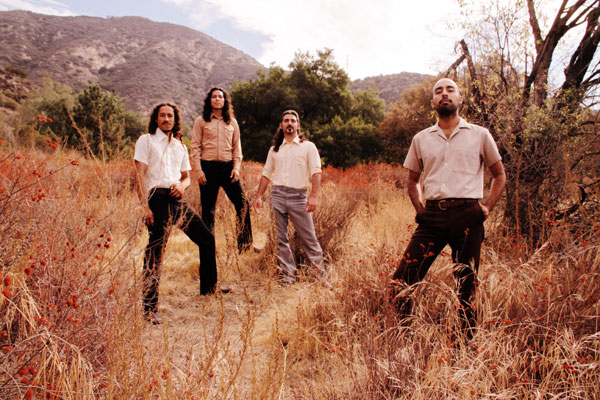 Photo by Chrisko Morales
"I want to capture the best in life… just a day, chilling in a park.
I want to be in the sun. Music is my way of expressing that."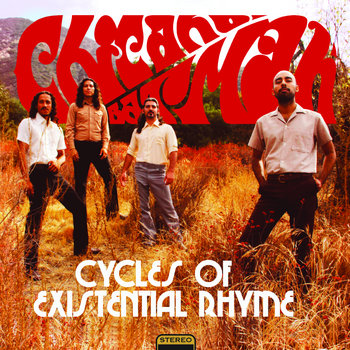 .
00:10 / 00:58
Merch for this release:
Compact Disc (CD), Vinyl LP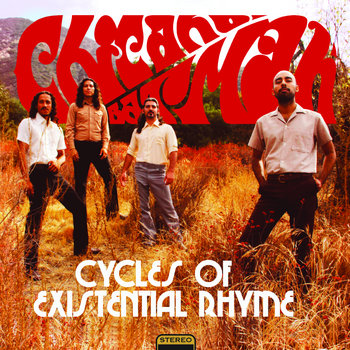 It's always summer in the lair of Chicano Batman. Since first debuting in 2010, the Los Angeles band has crafted a sound that's hard to pin down geographically, but almost every track seems infused with the languorous beauty of late summer. While they declare no loyalty to any single latitude, Chicano Batman's vibrato-tinged guitars, balmy bass lines, and breezy, wheezy organ melodies have led them to be described as "psychedelic tropical soul." And indeed, within their passport of styles are smudged stamps from Kingston to Rio, and Boyle Heights to Barranquilla. Drawn to musical traditions from coastal regions and ports of call, the way-stations where people and music have always traveled to and from, Chicano Batman creates a sound that you could simply say is from between.
Formally, Chicano Batman came together in 2008, when singer/songwriter Bardo Martinez (who also plays guitar and organ) joined forces with bassist Eduardo Arenas and drummer Gabriel Villa (guitarist Carlos Arévalo completed the now-quartet in 2011). However, the name itself – so memorable yet enigmatic – is older, tracing back to a bit of doodling. "It was just a drawing I did at a house party. I drew a [Batman] that looks like me," Martinez says, meaning that his Batman wore a tank top, long shorts and Nike Cortez kicks: a Bruce Wayne from Whittier Blvd.

Photo by Chrisko Morales
Just as every superhero has to hide their powers, Martinez grew up keeping his musical tastes to himself. He hails from La Mirada, a small city half an hour southeast of downtown L.A., where he grew up "surrounded by Christian rockers" at a time when all he wanted to do was crash reggae shows. Seeking to carve out his own niche, Martinez taught himself guitar as a teen and absorbed the mix tapes his dad would make: "[they] would have, like, Cream on them and on the other side, it would be like laid back, '80s jams or some shit. Really random mixes."
He ended up at UCLA in the mid-2000s, where he fell under the sway of everything from Third World cinema to the music of tropicália legend Caetano Veloso. "It was so rich, so vivid in every sense," says Martinez, whose impressions from the South American cultural and social revolutions of the '60s left him finding American pop music of the same era "two-dimensional." In the music of Veloso, Gilbert Gil, Gary Bartz, Los Angeles Negros and others, Martinez found a "rhythmic presence and spiritual consciousness" that "just made me want to create something like that… present my songs within the musical context of a tight rhythm section and super simple, funky, guitar melodies."
He began to look for kindred musical spirits, first crossing paths with Villa. The two would participate in parking lot jam sessions, and one day Villa brought in Arenas. Now a trio, they began to play tiny venues such as Boyle Height's First Street Studios, all the while slowly building a repertoire of songs. Martinez was using his Chicano Batman moniker for a MySpace account where he'd upload the music he and the group were piecing together on a basic 4-track recorder. That's where DJ Lengua and Joseph Franko discovered the band, and Franko ended up releasing the group's 8-song debut LP on the Club Unicorno label in 2010. A year later, they brought in guitarist Carlos Arévalo to help craft their 2012 EP, "Joven Navegante."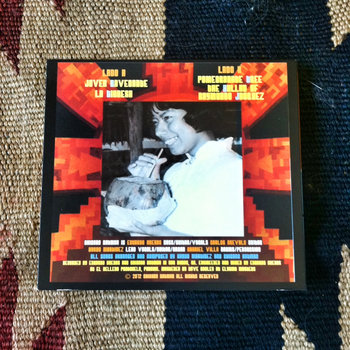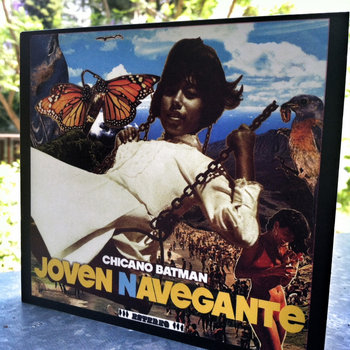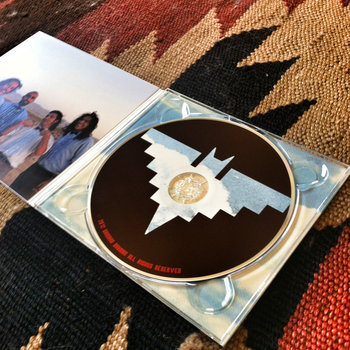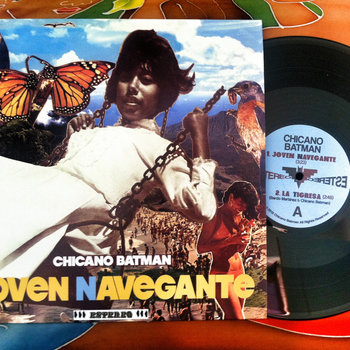 .
00:10 / 00:58
Merch for this release:
Compact Disc (CD), Vinyl LP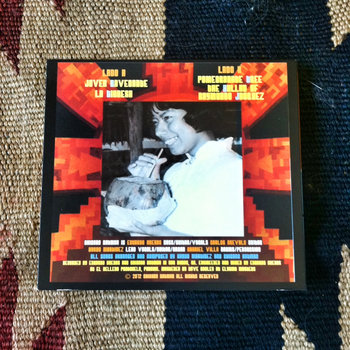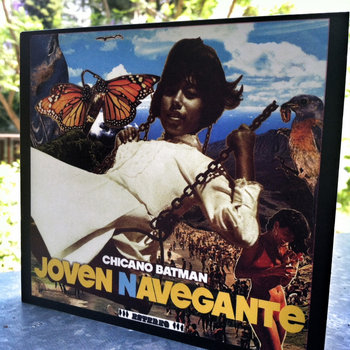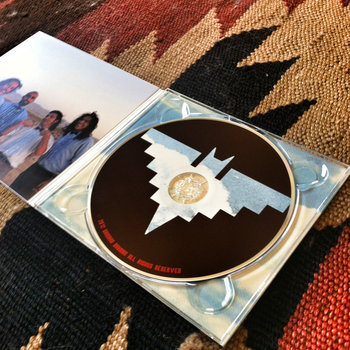 Cycles of Existential Rhyme is their second album, but at 14 songs, it feels like their first real "full length" release — a main course after two rounds of appetizers. In the four years since the group's debut, their songwriting has become more of a collaborative effort, with the different members balancing out each other's impulses. As Martinez explains, "Eduardo and Arevalo were very persistent in making the music always challenging…they're always trying to make the music more complex, and so sometimes I want to hold them back…just keep it simple…trying to be as concise as possible and to create very short songs that don't have any fluff in between." The result seems to showcase both impulses: tight, snappy riffs and rhythms layered within ambitious arrangements of unexpected shifts and twists.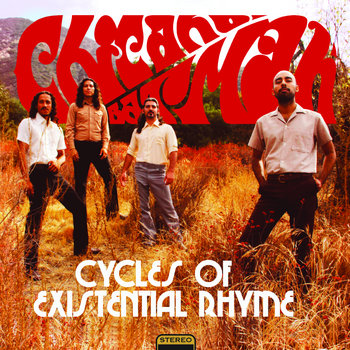 .
00:10 / 00:58
Merch for this release:
Compact Disc (CD), Vinyl LP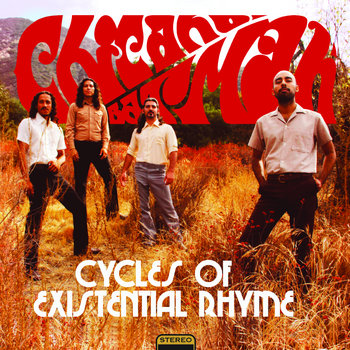 And always, there's that sound of summer, or perhaps the sound of our yearning for summer. Take the aptly named "Fantasía," a lush ballad that opens with the unmistakable, quirky twang of steel guitar. It's a twilight tune, where the sun's last gasp paints the sky for a precious few moments and then things end before you're ready. It's a little dreamy, a little melancholic, and completely beautiful. "I want to capture the best in life," says Martinez, trying to explain Chicano Batman's attempt to speak the ineffable in their songs. "I want to capture…just a day, chilling in a park. I want to be in the sun. Music is my way of expressing that."