FEATURES
On "La Saboteuse," Yazz Ahmed Combines U.K. Jazz With the Music of Bahrain
By Dave Sumner · May 31, 2017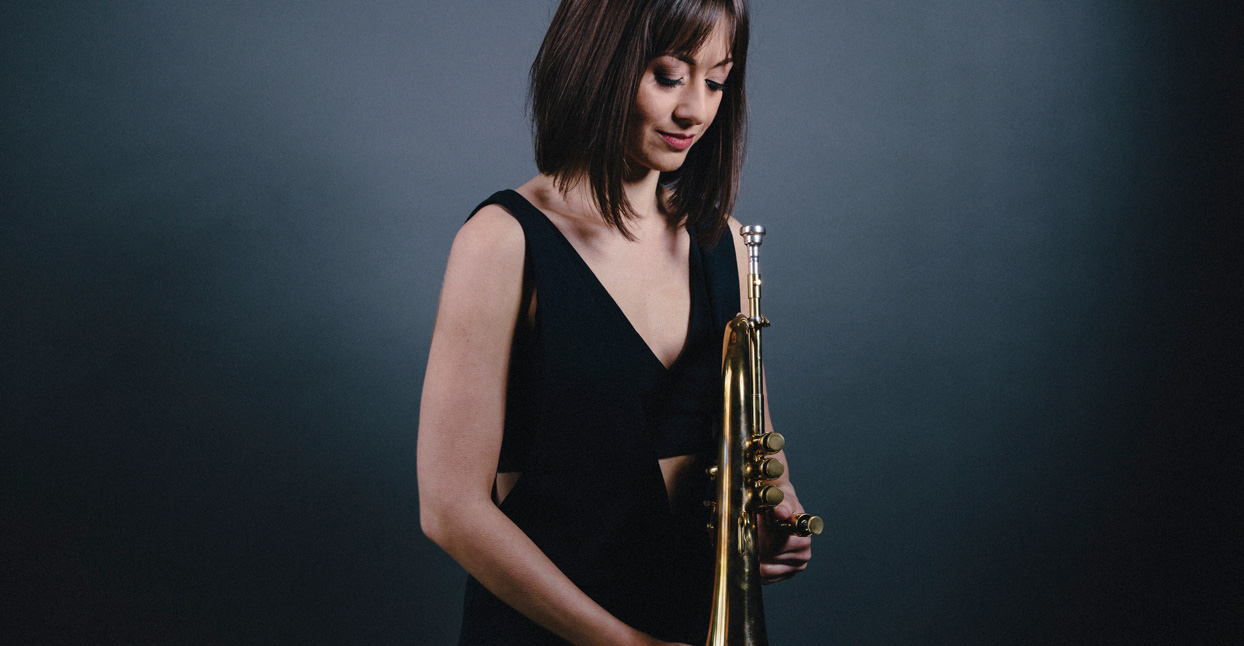 The first indication of what Yazz Ahmed's new album, La Saboteuse, might sound like actually appeared on her 2011 debut, Finding My Way Home. On that album, the trumpeter made skillful use of Arabic scales, and ventured cautiously into cosmic jazz.
On La Saboteuse, Ahmed expands on all of those early impulses, and the result is less an album than it is a statement of purpose. The influence of Arabic music remains prominent: a single melodic mode, or maqam, runs throughout the length of the recording. It also turns up on a series of interludes that pair the melodic sighs of Ahmed's horn with the icy precision of Lewis Wright's vibraphone.
Ahmed was born in Bahrain, and moved to London with her family when she was nine years old and La Saboteuse is a reflection of both places. The Bahraini influence emerges through those Arabic scales and the group's improvisational methods; it also turns up in percussionist Corrina Silvester's generous use of Middle Eastern rhythm instruments like bendir, darbuka, krakeb, and riq. Silvester's drumming creates rich lines of rhythmic communication throughout the recording; on "Jamil Jamal," the instruments' chatter provides a backdrop for bass clarinetist Shabaka Hutchings and vibraphonist Wright to weave together thick threads of melody.
Ahmed's work as a collaborator with artists like Lee "Scratch" Perry, Max Romeo, and Swing Out Sister also transcends borders, and her experience contributing to Radiohead's King of Limbs informs La Saboteuse. The inclusion of a rendition of that group's "Bloom" is the most overt example, but Ahmed employs a host of electronic effects throughout La Saboteuse. A Kaoss Pad transforms "The Space Between The Fish and The Moon" into an otherworldly ballad with wobbly melodicism, while a track "Al Emadi" reaps the benefits of smart in-studio editing by running melodic lines back and forth in opposite directions, one dubbed over the other, each pulling the attention in multiple directions. And then there's the alluring "Belielle," where the use of electronics makes it seem as if the melody is burning at the edges, its embers swept up in the sonic breeze of Naadia Sheriff's Fender Rhodes piano. The net effect is mesmerizing.
We spoke with Ahmed about the evolution of her sound, how recording sessions involved road trips, the struggle with identity, and how those things informed her new album.
Merch for this release:
Vinyl LP, Compact Disc (CD), 2 x Vinyl LP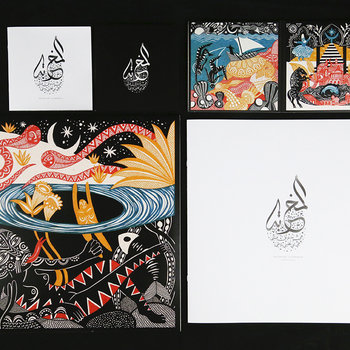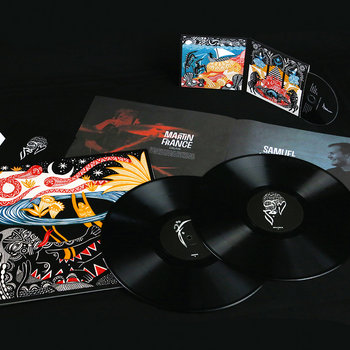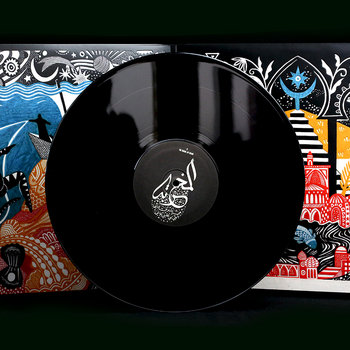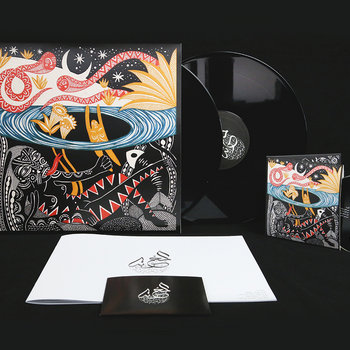 I'd love to hear a little bit about how La Saboteuse came together.
I wanted to follow up Finding My Way Home, and I wanted to make something that reflects my journey. I feel I'm still exploring my Middle Eastern roots, and fusing that with my British roots.  At first, the sessions were little improvisations with vibraphonist Lewis Wright. That led to some recording sessions with my quartet, and then with a larger ensemble, which has become my main band now. So, yeah, it's been a very long journey, and along the way, I had to put the recording on hold quite a few times—mainly because I've had some quite big commissions. But during that time, I luckily met some amazing people who've been very influential in the way I create music. So the album has really developed and undergone a journey of its own, too.
Those delays, did they affect the sound of the album in any way?
My playing was developing and it began to sound very different from how I played in those first sessions. Taking time to write some commissions didn't have a huge influence on how the music on the album developed, but they did inspire me and helped me imagine more about what I can do after the album. They helped improve my writing. They led me to change the music and the soundscapes, and they reflected the way I think about music now. I had to do a lot of re-recordings and overdubs—some of the tunes, I changed the melodies a little bit, or I'd re-record some of the trumpet, or some of the bass clarinet parts. I also did a lot of collages—it kept evolving and changing.
Merch for this release:
Vinyl LP, Compact Disc (CD), 2 x Vinyl LP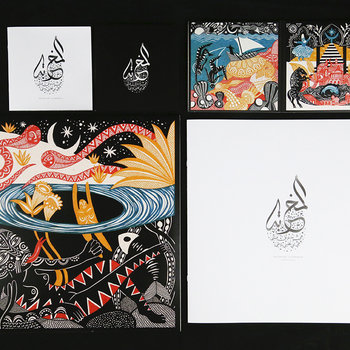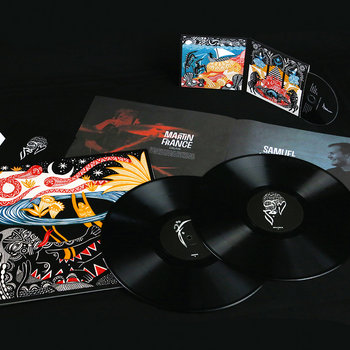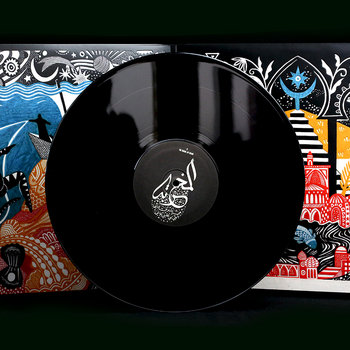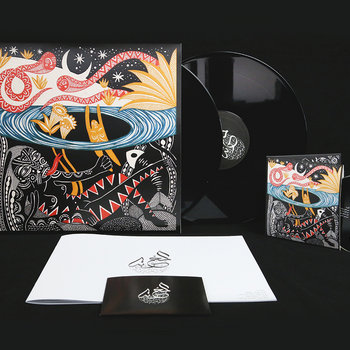 There's nothing ordinary about the title La Saboteuse. Is there a story behind it?
The theme of the album is the relationship between my optimistic conscious self and the seductive voice of my self-destructive inclinations—my inner-saboteuse. That's the negative voice that I have in my head. It's an exploration of those two conflicting emotions, themes. But it's also a document of the musicians I love working with, and the evolution of the band I play with now in live situations.
La Saboteuse has very distinct influences, but it's cohesive—it's often difficult to tell where one piece ends and the next begins. What was the key to getting everything to snap into place?
Very clever recording techniques, I suppose [laughs]. I just wanted the album to sound like it was a wash of sound, even though it was recorded in a lot of different locations. Take 'Bloom'—that song sounds like we're all together. It sounds like a live performance. But the thing is, everyone was recorded in different places at different times. Martin recorded his drums at home and sent me the file. I recorded Shabaka in this little room underneath the symphony hall in Birmingham. And I recorded Naadia at her house. We had to record some extra stuff for Lewis, so we went to his house in Brixton and recorded him in his bedroom. And Corrina, she did a lot of overdubs on different percussion instruments in our garage. She brought her little dog, and it sat through the whole recording session. The album is a mix of songs, together and apart, but it all sounds unified, because we're all on the same wavelength.
On the subject of being on the same wavelength: Sophie Bass put together some amazing cover art for the rollout of La Saboteuse. How did that come about?
Naim Records introduced me to Sophie, and I loved her art. She went away with the recording, and came back with these spellbinding pieces of work. And when I saw them, I was taken aback. It was quite overwhelming. Nobody's ever done anything so special in reaction to my music, and it took me a little while to register just how special this was. I mean, I kind of went nuts.  It's just so beautiful.  And she's fantastic, and I'm so happy that Naim decided to go with Sophie. She's brilliant.
Merch for this release:
Vinyl LP, Compact Disc (CD), 2 x Vinyl LP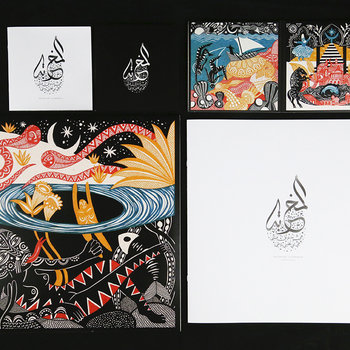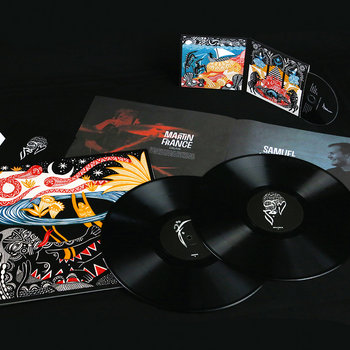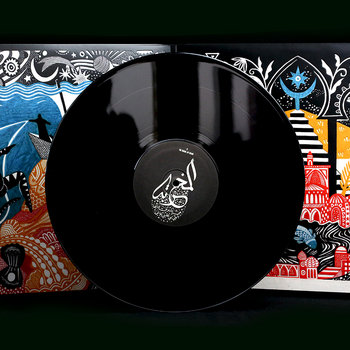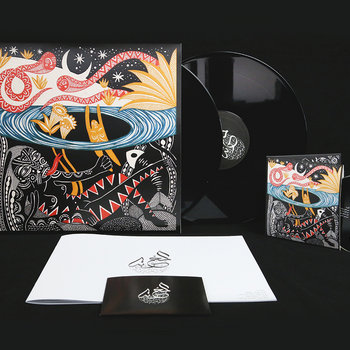 That experience with Sophie's art, which I suppose was something of an interpretive action upon your music, did it cause you to take a moment to evaluate your own self-image or how you view your individual sound evolving over time?
I've struggled with my identity for a long time since moving to England, and I've been searching for how I can express myself.  Ever since studying Arabic music—particularly Bahrani music—and learning to read, write and speak in Arabic, I've developed my own unique voice through music. And something really wonderful, which has changed my whole way of listening to music, is I have a quarter-tone flugelhorn. I can use it as a Western tuning system, just as a normal flugelhorn, but it has an extra valve, so I can sharpen or flatten a note by quarter tones. Those are the notes that you hear in Arabic singing and playing—the blue notes, the real emotional music. And as time has gone by, I've discovered new musicians, Arabic musicians, and these new things let me delve deeper into the essence of it all. The London jazz scene, and music scene, is very diverse in England. There are a lot of musicians who celebrate diversity and collaborate to explore different genres and create something new, and bring the music to a wider audience. And now I feel like I'm a part of that.
—Dave Sumner