FEATURES
Worriers' Pop-Punk Finds Hope Amidst Anxiety
By Danielle Chelosky · March 16, 2020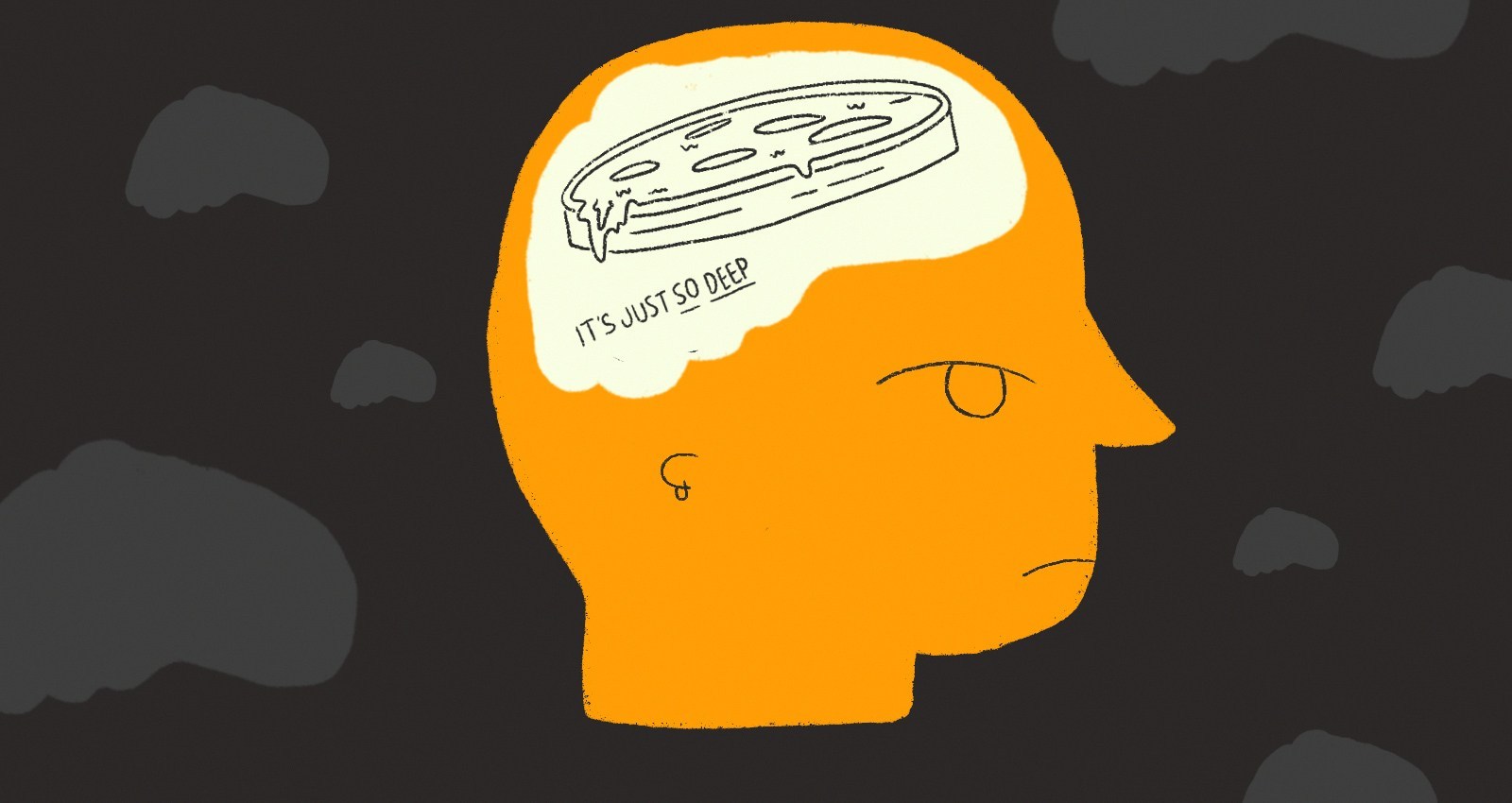 Brooklyn pop-punk quartet Worriers have a lot on their minds on their latest record You or Someone You Know. The song titles alone—"End of the World," "Terrible Boyfriend"—offer strong hints that the album, in some way, reflects the problems of frontperson Lauren Denitzio, dealing with everyday relationship issues while living in the shadow of impending environmental and social apocalypse.
"I think, to me, the message of [this album] is that the universal 'we' are collectively going through a thing right now, no matter who you are," Denitzio says. "And trying to acknowledge that, and acknowledge that we're all trying to have hope, even if we don't always feel like we have that."
.
00:10 / 00:58
Merch for this release:
Compact Disc (CD), Vinyl LP
That sense of hope might not seem immediately apparent. Even though You or Someone You Know is full of catchy riffs, fast rhythms, and playful titles ("Chicago Style Pizza is Terrible"), Denitzio paints scenes of panic, discomfort, and pain. "PWR CPLE" begins with the dramatic image: "While you stay the life of the party I could take a long walk off a short pier/ Every complaint is a nail in the coffin." On "End of the World," Denitzio wishes to move across the country in the wake of a divorce, wondering "What about when the hurricane hits?" Their tentative solution seems to accept the inevitability of natural disaster: "Cover your eyes and ears and hope I don't notice and nothing hurts."
Other lines that create an aura of omnipresent anxiety are sprinkled throughout the record. On the bouncy "Curious," Denitzio sings: "It's hard to avoid the voices from a giant billboard/ Followed from the subway in a neighborhood I can't afford/ How long can you go before the needle starts to move?"
The process of working on the album wasn't an easy one, either. Worriers are used to lineup changes; no record, for instance, features the same guitarist, other than Denitzio themself. However, this most recent lineup change came tougher than usual: "I wish that [my] breakup didn't also mean a change in the band, when [the other person] had been such a strong voice and presence in the band," Denitzio says, about their most recent guitarist. "The band had always been me and friends, so I knew it was possible. It's just not really the most fun process in the world."
.
00:10 / 00:58
Merch for this release:
Compact Disc (CD), Vinyl LP
Perhaps the source of hope on You or Someone You Know is the simple fact that Denitzio is able to tell their story through this band, and that they're thoughtful about the growth and change they're experiencing. On "What Comes Next?," they sing, "There's a lot to unlearn, get out before it burns"—it seems as if making music helps them with all of this.
"[Making this album] was a way to be introspective in a really helpful way for me," they say. This isn't new for them; the band has always helped Denitzio work through their troubles, allocating space on each of their albums to grapple with politics, gender, and interpersonal relationships. Possibly one of the most important lessons shared on this record is on "Enough," a powerful anthem about self-consciousness: "If you're paying attention/ Doesn't take long for people to show you who they are."
On the subject of the dissonance between the upbeat sound and despondent lyrics—not unusual for pop-punk or indie pop—Denitzio says, "I think someone put it once, like 'hiding the broccoli in the mac and cheese,'"—in other words, making a bitter pill easier to swallow. "It's a mix of wanting to shoe-horn some hope in there, and also not taking myself too seriously. We'll be working on songs that are pretty sad or serious or dark and, like any band, you make jokes about them." That ability to joke and mess around is both a coping mechanism and an indication that all's not lost.
Notably, the last line Denitzio sings on You or Someone You Know is this: "We're alive but I want back my life, the years, the hope." Though there is no physical way to get back time spent, there is the possibility to move forward stronger, wiser, and more thoughtful. And that, right there, is a perfect blend of broccoli with mac and cheese, the bitter and the comforting, Worriers' stock in trade.