FEATURES
Wolf People Channel the Vengefulness of Nature on "Ruins"
By Philip Freeman · December 05, 2016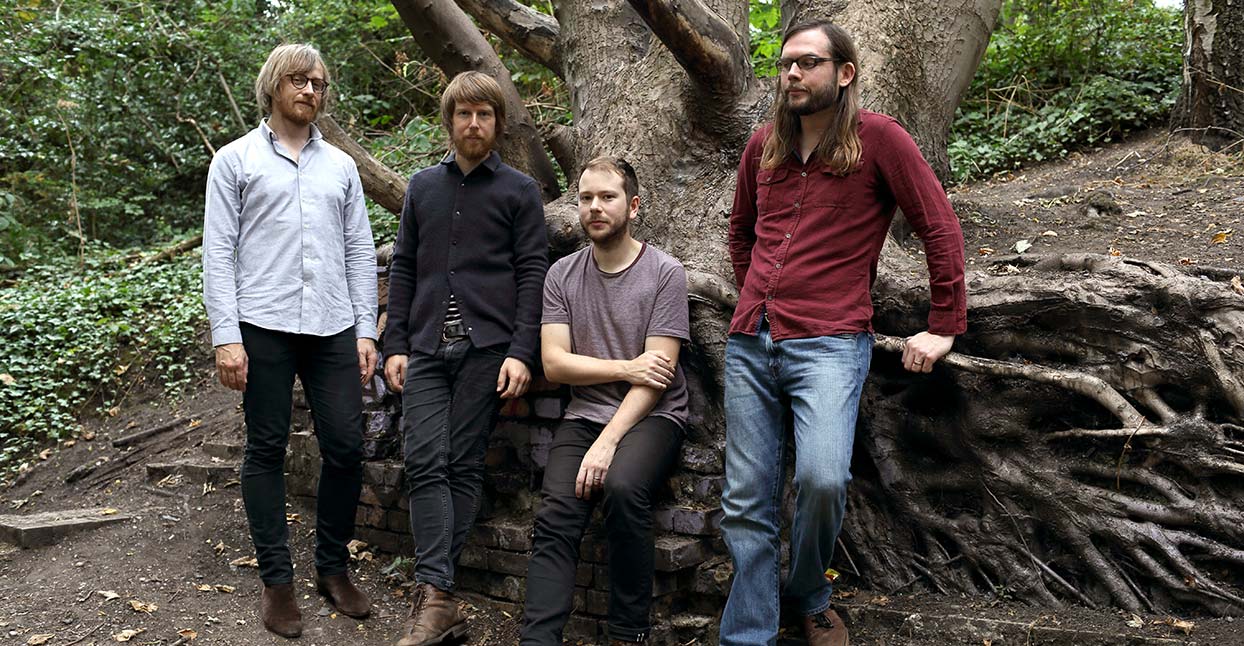 Paul Kingsnorth's highly acclaimed 2014 novel, The Wake, tells the story (in an imagined language somewhere between modern English and its olde parent tongue) of an Anglo-Saxon man, Buccmaster of Holland, who rebels against Norman invaders in 1066. With its narrator's visions of old gods, and fierce loyalty to an idea of the world as something in need of preservation from change, it feels spiritually akin to Wolf People's third album, Ruins.
Jack Sharp, Wolf People's singer and guitarist, is deeply concerned with issues of Englishness—what that means, and how to preserve it (without tipping over into Brexit-supporting xenophobia). Perhaps as a consequence, the band's music—on 2010's Steeple and 2013's Fain—has had a pastoral, nostalgic quality recalling Wishbone Ash or Jethro Tull; there are even flutes, here and there. Their roots are in psychedelic garage rock (and Sharp loves hip-hop), but strong doses of traditional British folk, as transformed by late '60s/early '70s groups like Pentangle and Fairport Convention, have made them the most weirdly forward-looking throwback around.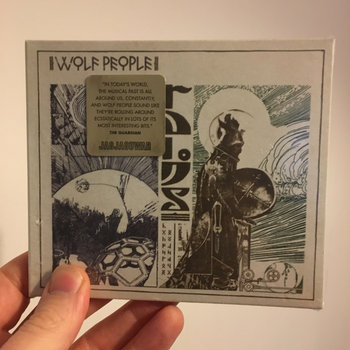 .
00:10 / 00:58
Merch for this release:
Compact Disc (CD), Vinyl LP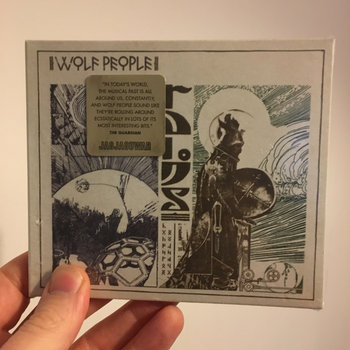 Ruins is Wolf People's noisiest, most aggressive album by far. Sharp's high, thin voice, fed through a slight tinge of distortion, is frequently swamped by thick, fuzzed-out riffs and clattering drums. When he's clearly audible, though, he can sound like a young Morrissey, with the biting edge of Billy Childish.
"I want it to be my voice when I open my mouth, whether that's a good thing or a bad thing," Sharp says. "I'm aware that I don't have a screechy rock voice—I never have had—so it's an odd thing to do with the kind of music we make, especially as it gets louder. It's difficult to sail over the top of that using a more natural tone of your voice. To me, [singing] should be an extension of speaking."
The roar conjured by his bandmates—guitarist Joe Hollick, bassist Dan Davies, and drummer Tom Watt—was both a conscious choice and an outgrowth of their listening habits. "We did a lot of touring off the back of the last record, and the material we were playing from Fain was a lot heavier when we were playing it live," Sharp explains. "And it kind of felt right. We got to the point where we wanted to make a really loud, dumb rock record."
"We live on different sides of the country, so we don't hang out that much together, unless we're doing band stuff," he continues. "Basically, most of our time spent hanging out together as four people is in a tour van, so a lot of what we put on in the tour van influences what we want to play. And we were listening to a lot of UK hard rock from the Seventies and a lot of gangsta rap."
The influence of rap and hip-hop on Wolf People's music is barely audible, but weirdly crucial; Sharp backed into his interest in English folk, coming to it through sampling. "I got into trying to find samples and drum breaks and weird things to make hip-hop with, and started listening to Pentangle and realized that all these Pentangle songs were things my mum used to sing me, and had this massive nostalgic connection for me. And then you start to think about it and look into it, and you find out this music has an attachment to the history of who I am and who my parents and grandparents were, and the people who lived in the place where I grew up. It has that kind of connection to that, and it's really important. I wouldn't ever force it on anyone, but I think it's important for people in this country to know that, to know about the heritage of English music and stuff."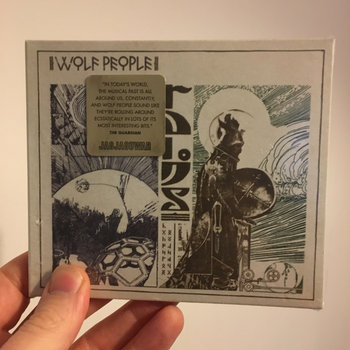 .
00:10 / 00:58
Merch for this release:
Compact Disc (CD), Vinyl LP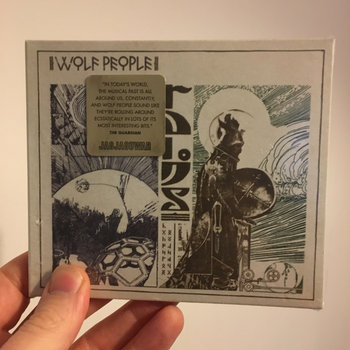 "It's sad," he continues, "that you do have to feel slightly wary about celebrating the history—not the history, but the heritage, I suppose—of your own country and your own people. The thing with folk music, though, is it's the history of poor people, isn't it? It's the history of the common people. And that's an important thing to remember as well."
Lyrically, Ruins conjures a world without people, a post-human England that's returned to rural existence—but it's not the placid, rolling green hills of the popular imagination. As Sharp explains it, he was channeling a spirit akin to the primitive, angry-God religiosity of early Black Sabbath. "Our record is a bit like that, but if you replace God with nature and the natural world, then that's kind of what it is, an angry and powerful, vengeful thing."
The plot of The Wake kicks off with Buccmaster spotting a black bird in the sky, which he takes for an evil omen. At the center of Ruins is the seven-minute "Kingfisher," the longest song on the album by far and its very own ominous bird. In its original form, it's a sprawling jam; it's later reprised as a 75-second instrumental, and appears a third time as the album's penultimate track, this time transformed into a one-minute acoustic guitar-and-piano interlude.
"Joe came up with the riff that runs through the song," Sharp recalls. "I was about to leave rehearsal and he started playing it with Tom, and it just sounded really, really good. I picked up a tambourine and we recorded it… that tune, it is a kind of centerpiece, I suppose. Because we didn't want any long songs, but that one wound up being seven minutes, because of this jam we recorded at the end of it that we felt we couldn't leave off. And the song itself came about really naturally and was probably one of the most collaborative things on the record."
I wanted to discuss The Wake with Sharp, to see how he thought its ideas about Englishness and communion with nature aligned with Wolf People's. But he shut me down quickly, for the best possible reason. "I'm actually reading it at the moment," he said. "Don't give it away! I'm really enjoying it."
—Philip Freeman