FEATURES
On Their New LP, Witch Mountain Use Doom Riffs to Find Healing
By Sarah Kitteringham · May 30, 2018
Equally vulnerable and powerful, the new, self-titled LP from Portland classic doom quartet Witch Mountain addresses the personal effects of extreme trauma, set to the backdrop of lingering riffs and bluesy distortion.

That the album is such a triumph owes largely to the group's relatively new vocalist, Kayla Dixon. After learning that Witch Mountain amicably split with previous vocalist Uta Plotkin, Dixon—then a 19-year-old actress living in Alexandria, Virginia, who'd recently dropped out of school—submitted an audition video. It delivered her stirring rendition of the band's song "Your Corrupt Ways (Sour the Hymn)" from 2014's Mobile of Angels.
"We knew this song was epic and emotional, and didn't want someone in the band who couldn't tackle its majesty," explains drummer Nathan Carson, who has steered the band since their inception in 1997, along with guitarist Rob Wrong. (Bassist Justin Brown joined them in 2015, the sixth person to hold that position.) "It was a tall order to replace Uta. We didn't expect to find anyone for years. And then we got Kayla's video audition, and the search abruptly ended."
Longing for a change, Dixon, a trained singer and performer since childhood, flew to Portland for a meet-up. She relocated there shortly after. Given her considerable experience—both as an actor and co-frontperson for death metal act Demons Within—Dixon was promptly thrown into a the Witch Mountain tour cycle, sharing stages with YOB, Enslaved, and Danzig. Once the band settled into their current form, they set to writing and recording. Still working through the trauma caused by an abusive childhood, Dixon dug deep into her psyche, harnessing her past in powerful ways.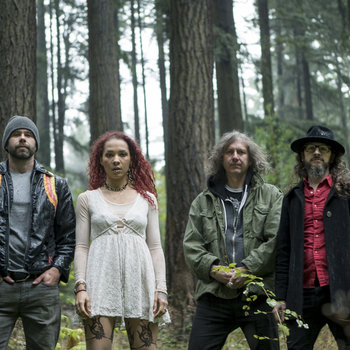 .
00:10 / 00:58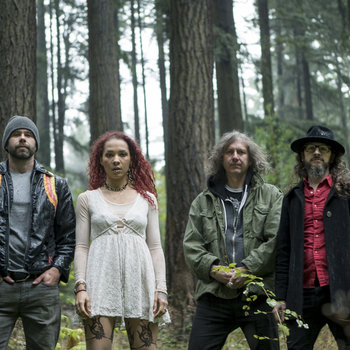 "[The album] signifies a time in my life where I was able to be very strong," Dixon says. "I am not the kind of person that preaches strength in the sense of not feeling emotion—I think that's actually weakness. I was going through so much that I thought, 'I can either shut down emotionally and make some shitty songs, or I am going to let myself fully experience what I'm going through, and let myself fully feel the horror of what I'm experiencing.'"
Indications of Dixon's experiences are peppered throughout the album: on opener "Midnight" she soulfully growls, "You drag me down, it's all a part of your plan." Later on in "Burn You Down," she howls, "Burn yourself down until you know / Just how deep the suffering can go."
"I'm grateful for what happened to me, honestly," Dixon says. "And it's really hard to say that, because in the moment it was really horrible. Obviously, I like to think that most people are aware of the fact that if you don't heal your childhood wounds, and you don't work, it will continue on into your adult life. My childhood… I thought I was healthy and healed. Obviously, I wasn't."
The end result is harrowing in its intensity and intent. Ending with the epic "Nighthawk," where crushing riffs, soulful, multi-layered vocals, and a triumphant outro raise goosebumps, Witch Mountain is the easily band's best album to date.
"From inside, it seems like a slow process of refinement over 20 years," says Carson of the group's sonic evolution, which has progressed from primitive, Cathedral-esque doom to its current soulful incarnation, a sound that builds on American doom forefathers Blue Cheer, Trouble, and Saint Vitus.
Guitarist Wrong's Iommi-esque playing, bolstered by his time touring with doom titans the Skull, gives every song a blazing edge, while the rhythm section provides the music with a hefty backbone befitting the subject matter.
"Obviously all the touring and studio sessions have a positive effect," says Carson. "But we also grow as people over time. We're still inspired by the Beatles and Candlemass, just like we were in 1997. But there's a confidence accrued by years on the path that can't be faked or bought."
With the help of her newly acquired supportive bandmates, Dixon was able to infuse the album with an immediacy and urgency that is both deeply disquieting and immediately relatable.
"It's so emotional because there have been so many things that have happened to me in my life," Dixon says. "I came to a moment where I said, 'I can hold on to this, I can let it eat me alive, or watch it specifically deteriorate me, or I can choose to let go and choose to live my life and not let the things that have happened to me control me.' I decided to take the route of release."
-Sarah Kitteringham