FEATURES
Wimps Heart Seattle
By Martin Douglas · October 26, 2023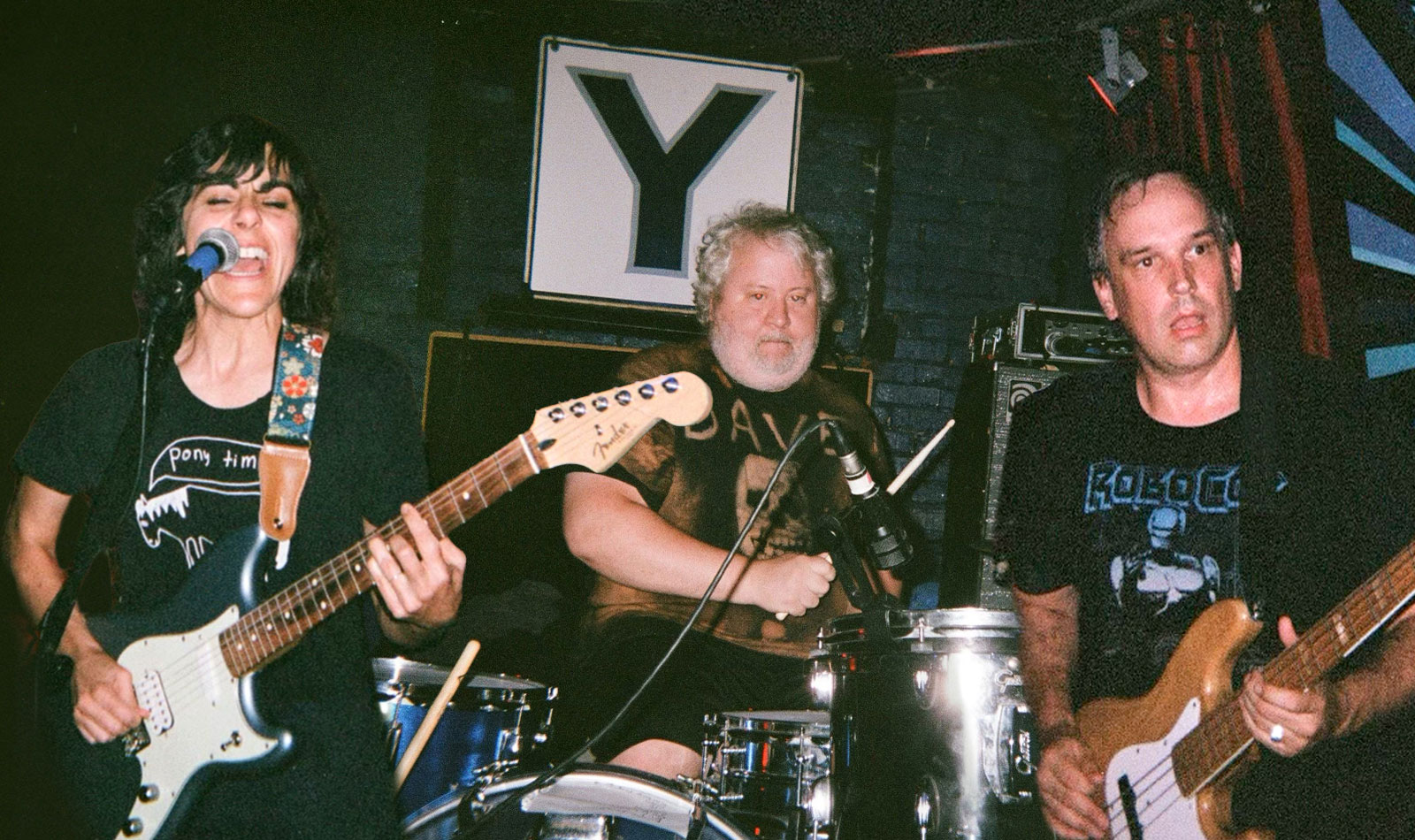 It's early July, and Wimps, the Seattle punk trio of more than 10 years's existence, are running through songs in their Belltown practice space in preparation for a number of summer gigs. These include a set at the revitalized Bumbershoot Music and Arts Festival and a "secret" opening spot for the one-night reunion of erstwhile local punk heroes Pony Time. Like Bumbershoot, though not quite as substantially, Wimps predate the current perception of Seattle as a hellscape built with the devil's tech money.
In a Seattle where phrases like "gentrified into wheat paste" and "too expensive to live" are frequently used in casual conversations, Belltown remains grody enough to host a punk band's practice space, despite the quarterly median rent for the neighborhood being equal to a pretty decent used car. Wimps's practice space, nestled in a comparatively quiet part of the neighborhood, also carries vestiges of old, dirty Seattle: a building with yellow paint lightly covering graffiti tags, a tall staircase leading to an industrial-style hallway lined with doors on each side. On the way to the room they share with five other groups, drummer Dave Ramm points to the space next door to theirs, where rising rock trio Black Ends practices.
Wimps run through a mix of new songs ("Mind Reader" and "Big Dipper" from new album City Lights) and old classics ("Cave Life" from 2015's Garbage People.) Working through a song from one of their early EPs, the band decides to give it a second try so that singer and guitarist Rachel Ratner can get a handle on the knotty guitar work. Later, during a late lunch a few blocks away, Ratner makes a point about the economic conditions of living in Seattle as a musician: "Because it's so expensive to live in the city, it's not as centralized as it used to be. Like, everyone [once] lived within five blocks of each other, in Capitol Hill or wherever, and there were DIY shows."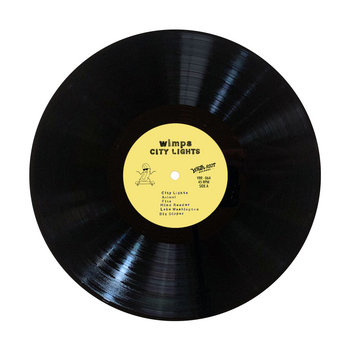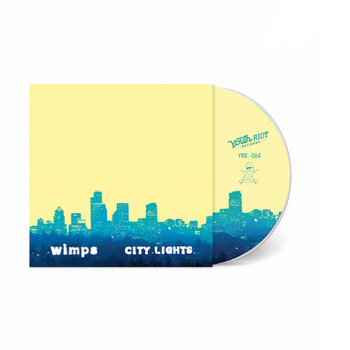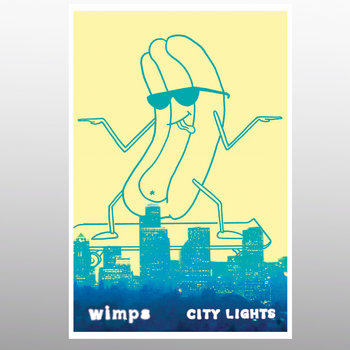 .
00:10 / 00:58
Merch for this release:
Vinyl LP, Cassette, Compact Disc (CD), Vinyl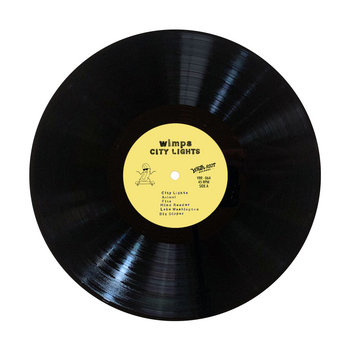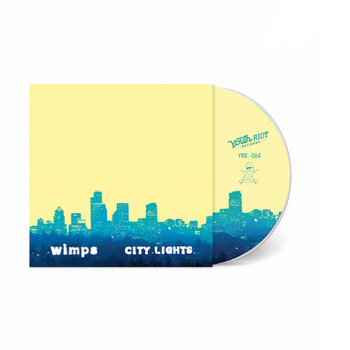 Halfway through practice, Wimps launch into "Mom," a lead single from City Lights, released earlier this month on Youth Riot Records. The band debuted the song last summer at a gig that took place in the alley adjacent to the arcade and bar Add-A-Ball, where the band also shot the video for the Garbage People single "Old Guy." It was their first show in three years—Wimps had last been seen at the Capitol Hill Block Party in 2019, where they delivered a barnstorming set after Ratner announced she was eight months pregnant. (Ratner and Matt Nyce welcomed a daughter later that year.)
Few contemporary punk bands are as adept at sensationalizing the mundane as Wimps. The band turns dumb jokes into anthems full of melodic interplay between Ratner and bassist and life partner Matt Nyce, everything backed by a metronomic drummer who sometimes sings about swiping pizza from his neighbor. There also aren't too many bands out there as good at articulating middle-aged ennui and depression by ripping through songs about sleeping ("Slept in Late," "Nap"), chores ("Procrastination"), and aging ("Middle Ages," "Trip Around the Sun.") Wimps songs are fully realized portraits of adulthood rife with perspective and delivered with an economy of words. The band's knack for unexpected song structures is alarmingly sound and, yeah, probably most notably, they do everything with a very droll, very Seattle sense of humor.
"I'm not a grandiose person," Ratner says. "I'm not a daredevil. So, I don't have these crazy stories. It's not like, 'What's the most mundane thing I can write about?' It's 'Oh, what did I do today? I'm gonna write a song about it.'"
"Other bands write about stuff that they don't really go through. We're not bank robbers or shooting heroin; gotta go with what you know," adds Nyce.
On City Lights, Wimps re-dedicate themselves to exploring a sense of spiritual boredom and stagnancy. "Rut," one of the finest songs the band has ever written, uses hook-y punk music to make feeling stuck sound damn near seductive, while also noting the circular patterns of life. "Doing It" is more downtempo, offering a clearer take on the looming pressures of adulthood. "How am I a parent when I'm really just a kid?," Ratner sings.
Regardless of their subject matter, the new songs are simultaneously more verbose and more lyrical. In the past, Wimps have written great songs with about half the words, but the band's newfound wordiness only enhances the big ideas in the songs.
The notion of motherhood in the social media age—with mommy blogs and their fans encouraging an overidentification with the role of mother over the needs and characteristics of the individual— is turned on its head on "Mom," where Ratner sings of being in the garage late at night, "trying to get the mom out of [her] head."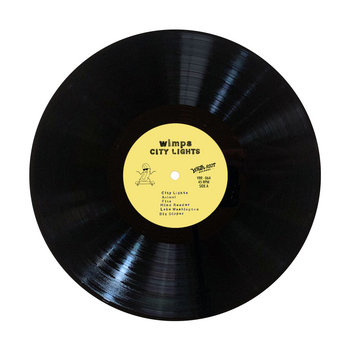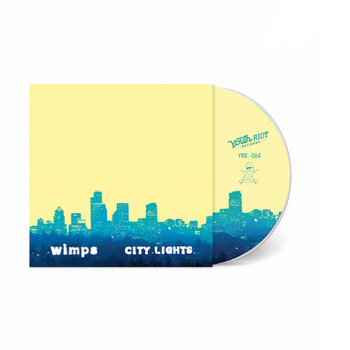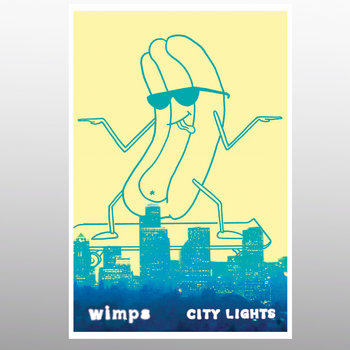 .
00:10 / 00:58
Merch for this release:
Vinyl LP, Cassette, Compact Disc (CD), Vinyl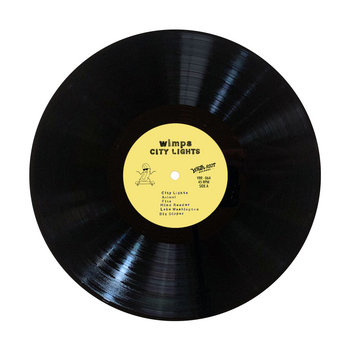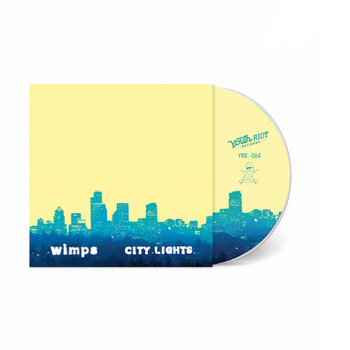 City Lights depicts Seattle in a more romantic way than, say, Suitcase standout "Capitol Hill." Lyrically, there is a great sense of local identity; summertime swims in the borderline frigid Lake Washington, seeing the downtown skyline or the peak of Mount Rainier, about 60 miles southeast from the city, from Interstate 5.
Seattle is integral to the story of Wimps, every bit as essential as sketches of skateboarding hot dogs, the band's unofficial logo. It serves as an absurdist Trojan Horse for the band's ethos. A lighthearted image to make you laugh…and forget about the fact that quite a few Wimps songs are about depression and floundering on the hamster wheel of grown-up life. Ratner—a Seattle punk mainstay since her days in local favorites Partman Parthorse—played with Nyce in a band called Butts. They both knew Ramm as one of the best drummers in town from his tenure behind the kit for avant-ish, garage punk favorites the Intelligence.
True to the band's nature, Wimps have always put their recordings out on labels with strong ties to the Pacific Northwest. After releasing their debut on erstwhile Seattle-based imprint End of Time Records (owned by Sarah Moody, onetime general manager of Hardly Art Records) and two well-received albums on Kill Rock Stars (home to regional superstars Bikini Kill, Sleater-Kinney, and Elliott Smith, among others), City Lights will be released through another independent label in the Northwest: Tacoma-based Youth Riot Records, which scored an unexpected hit with Enumclaw's Jimbo demo. "We were so excited when we met [Youth Riot], how enthusiastic they are and how passionate they are about record collecting. Also, they're very capable, very smart, very organized," says Ratner.
In their recently updated Bandcamp profile, Wimps refer to themselves (half-jokingly?) as "40-something bit players"; only the former part of that description is fully true. They might not be quite as famous as some of the bands that either hovered in their orbit or came after them—Tacocat and Chastity Belt come to mind—but Wimps perfected a sensibility that a small but potent generation of indie bands in Seattle has used as a blueprint, from the cottage industry of side projects from established Seattle artists (Childbirth and Who is She?) to bands like Small Paul and Soft Boiled who come via local tape label Den Tapes. With City Lights, Wimps have leaned further into adulthood by fully embracing being the punks at their daughter's school's PTA meetings—but they've also created an album for anyone who loves their home enough to put down roots and raise children there.