FEATURES
On Her New LP of Bewitching Dreampop, White Poppy Discovers Paradise
By April Clare Welsh · April 27, 2020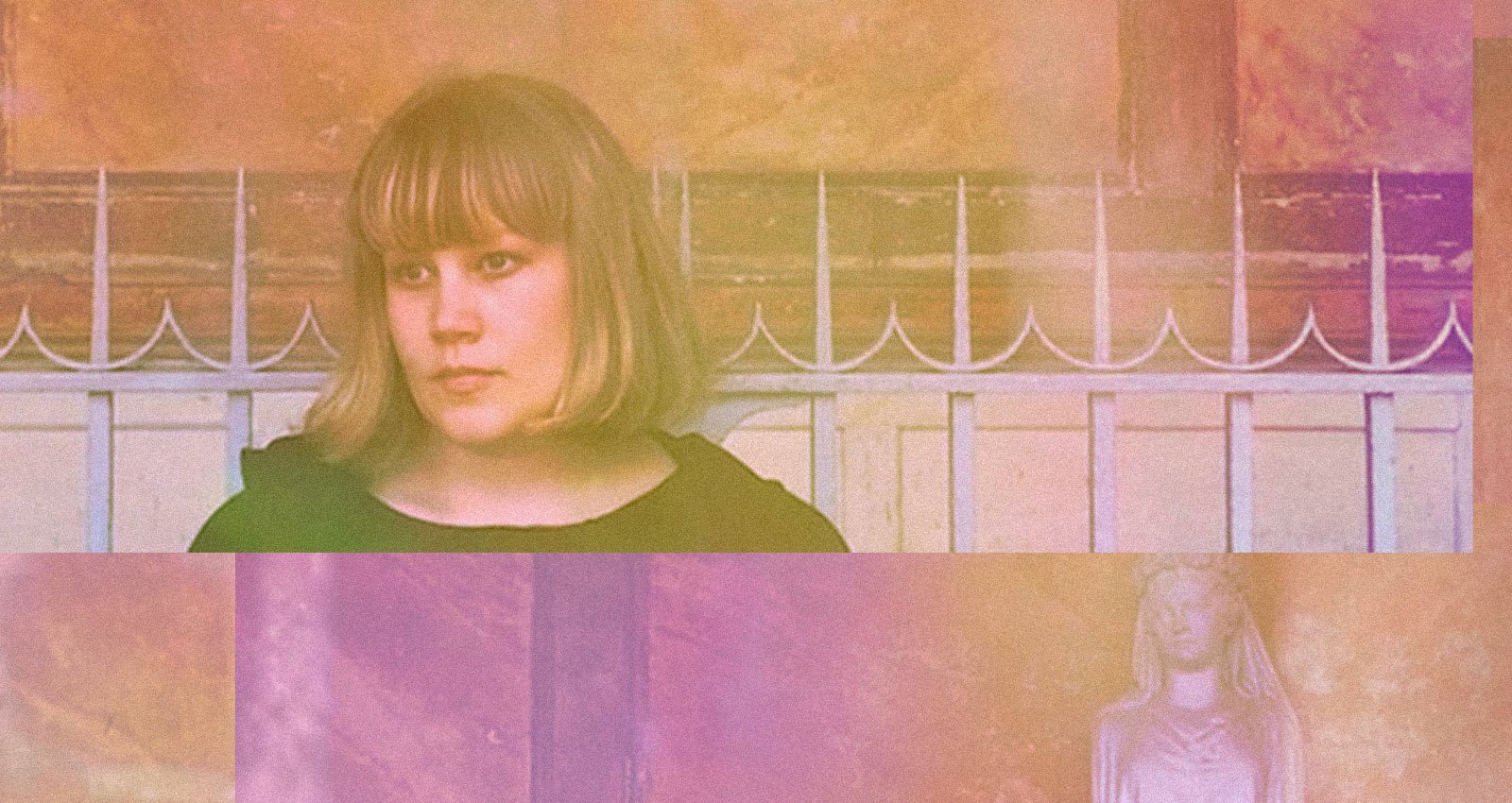 Something remarkable happened to Crystal Dorval while she was making her latest album as White Poppy: she discovered paradise. It wasn't a physical place; it was the idea of learning "to be with it all, and ride the waves of everything." In other words, she discovered that paradise is a state of mind.
"I've had this elusive concept of paradise in my mind for years," she says, "and it's kind of been in my music as this type of end goal. I was searching for that everywhere, and that journey was paralleling the creation of the album. Eventually, I stopped searching, because there's nothing out there. I realized I had already arrived at the place I was going." On her aptly titled new album, Paradise Gardens, she lays full claim to that destination.
.
00:10 / 00:58
Dorval has been making music as White Poppy since 2012, blurring the line between scuffed-up noise-rock and open-hearted bedroom pop over four albums and a slew of cassettes and 7"s. Starting with the rough-hewn ambient of her fuzzy 2012 debut I Had A Dream, Dorval has explored breathy guitar folk-drone (2013's Drifters Gold), floating noise (2015's Natural Phenomena), and soft-focus confessionals (2017's The Pink Haze of Love.) With each new release, her confidence both as  a singer and a songwriter has grown. Paradise Gardens strips away even more of the surface noise, revealing an even clearer lyrical core and a cleaner sound. "I didn't want to speak in metaphors anymore," Dorval says. "I just wanted to say these things in this simple, straightforward way." Tracks like the slow-burning nu-gaze of "Hardly Alive" and the widescreen harmonies of "Memories" ("I am moving on from where I used to be/ All I had is gone, the past is fading") speak to the idea of letting go and to Dorval's newfound sense of clarity.
As with her previous releases, the songs mirror her thoughts, feelings, and struggles with mental health—she has also been documenting the latter on her blog, Sanity Soap. Last year, she moved the blog to Instagram. "All of my projects are connected and influenced by my experience with mental health and life in general," she explains. "They're basically just different tools to express whatever I'm thinking about or going through at that time, and sometimes it makes more sense in a song."
A little over a year ago, Dorval moved to the beach-lined wilderness of Vancouver Island and began building her very own tiny house. City living had become too intense and she needed, "that slower, quieter life," she says. "It's a sacrifice that's worthwhile to me." Dorval found solace in solitude, and satisfaction in the hard work required to create your own home from scratch. "It's a fucking dream for me, because I love that organizational tech stuff," she says, "so everything is getting built-in right."
.
00:10 / 00:58
Dorval had originally intended her new LP to be a collection of, "blissed-out bossa nova beach music," but things started drifting off course during the recording process. The music Dorval was writing seemed to act like a sponge, absorbing everything she was processing internally. She ended up with the heavy-lidded Paradise Gardens. "I wanted to make this happy pop album and then I kind of ended up making this sad pop album," she says. "But I had to embrace that and dive into it"
Album opener and showstopper "Broken" kicks the album off with a blast of indie-pop that recalls the classic sound of Slumberland Records. Elsewhere, the album glides along at a languid pace. "Something Sacred," "Sedation Song," and "Silence" form a kind of holy trinity of soothing sounds. "I live my life the way I want to/ I won't wait for things to come to me," Dorval sings on "Orchid Child," over wispy, meandering guitar. "I'm drawn to music that works like a sedative—that has a strong impact on you and calms you right down," she admits. Paradise Gardens is pillow-soft music for dark times, and puts a capstone on Dorval's decade-long musical journey in search of hope and healing. "I've gone from being super lost and super fucked up to this," she says. "It's just nice for people to find the project where there's [finally] light at the end of the tunnel."