FEATURES
Weathering The Storm
By Dub ID · July 02, 2013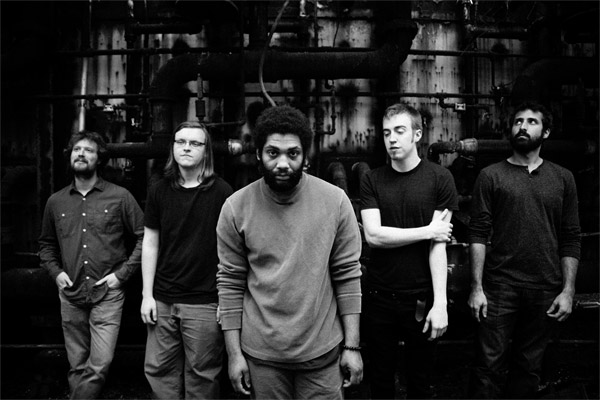 "We always talk about the band being bigger than the people [who are in it], having it be an idea or a universe. If it is a universe, then the existence of the band shouldn't matter."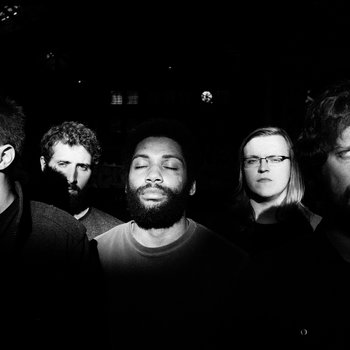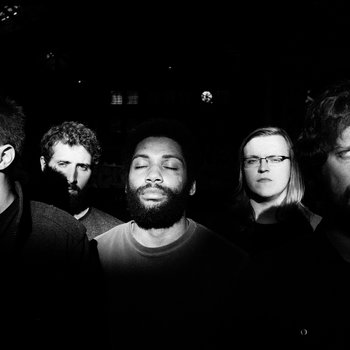 The breakup album is nothing new. Dozens of artists have plumbed this topic, from Dylan's Blood On The Tracks, which is assumed to be about his busted marriage, to Amy Winehouse's acidic Back To Black. Far fewer bands have delivered the break-apart album, a recording that poignantly marks the group's demise. That's what Atlanta indie-electronic talents Cloudeater have achieved with their impressive new release Purge.
Despite having all the markings of a breakthrough, Cloudeater's Purge is being released just weeks after singer Sam Dew announced he was leaving the now four-member group. Dew co-wrote many of the songs on the album, with drummer and former roommate Chris Hunt, and his voice is a central element throughout the recording. Dew is to Cloudeater what Thom Yorke is to Radiohead (a band that Cloudeater has been compared to); a singular voice among extremely talented musicians. His departure makes Purge – a fantastically produced and sonically rewarding set of songs that will likely appear on critics' Best of 2013 lists – even more special. Mixed by mercurial electronic music producer Guillermo Scott Herren, a.k.a. Prefuse 73, Delarosa & Asora, Piano Overlord and other aliases, the project seamlessly blends live and studio instrumentation with post-production effects.
Purge also succeeds on the merits of tense, melancholic songs, which feature hypnotic verse structures offset by cathartic choruses. Cloudeater's musical lineage is as much reminiscent of The Wolfgang Press or Dif Juz as it is with contemporary acts like Bear In Heaven or Interpol.
Surprisingly, despite their current moody post-modern textures, the group's roots go back to their days as Fusion (yes, that was their name), an urban soul and R&B backing ensemble that played in Atlanta with local and touring musicians. It wasn't always inspiring. As Cloudeater's synth/electronics instrumentalist Nolan Kramer reflects, "We ended up having to play behind a lot of artists that we didn't really stand by."
Kramer eventually heard Sam Dew sing at an open mic night and they exchanged info. Shortly thereafter, Hunt and Kramer's mutual friend, guitarist Daniel Friedman, formed the nucleus of Cloudeater. Bassist Trevor Flanders was last to join the lineup.
By 2009 Cloudeater was performing their own shows, aided by friend Brannon Boyle of Speakeasy Promotions, who scored the group some prime bills in Atlanta. In 2010 the band released the Great Tragedy EP, a recording that pulled from the band's R&B roots, uncomfortably mixing them with influences like Flaming Lips and Nine Inch Nails. As Friedman explains, "It took a long time, and our sound has changed a lot. [We started] out as more straightforward R&B and rock. Chris was key at giving our music a real aesthetic goal and direction."
Hunt, who cites Portishead and Massive Attack as some of his personal influences, provided the other members with examples of bands for reference. Eventually the pieces began to fit. Friedman notes that while 2011 release Sun and Sidearm was the first record that really sounded like Cloudeater "[Purge] is really a giant step forward in reaching those aesthetic goals." For his part, Hunt sought to explore sounds from the mid-80s to now in a way, as he puts it, "that's not Skrillex or Radiohead but brings the textural things that we do."
Along the way to recording Purge, a random encounter brought Cloudeater in contact with nationally known rapper Wale. As Hunt explains, the D.C-based emcee was at a mutual friend's clothing store in Atlanta and heard Cloudeater's music. Numbers were exchanged and after some discussion the group offered him their song "Sabotage," featured on Wale's 2011 album Ambition. Cloudeater also released another collaboration with Wale independently, a single titled "Faces," and Dew is currently featured on Wale's latest album The Gifted.
Meanwhile, the group continued to transform their sound into an electronic-saturated indie hybrid. They ditched backing-band duties and dove deeper into developing a sound. "These new songs had the luxury of time to really be crafted and developed in terms of writing and sound design," Friedman says. "And in the time between albums, we really gained a much better musical understanding of each other."
Many of the songs that eventually ended up on Purge had been in development for more than a year, but the group struggled with sorting through the abundance of recorded material. Serendipitously their music came to the attention of Herren. "I had sent a bunch of material to a mutual friend of Guillermo and mine, just to get some feedback," explains Hunt. After some discussion over Twitter and email, Herren picked seven songs he wanted to mix, files were sent, and the project moved forward. "A big part of getting involved with [Herren] was that he had a clear idea of how we could expand on our ideas," says Hunt.
Herren didn't overreach either. "He really took more of a backseat role," Kramer says. "He let a lot of things stay, and really kind of gave priority to certain sounds in the mixes. In the past if we had a guitar sound and a synth sound occupying the same frequency the synth would be more of a background texture, and [Herren] kind of flipped that around. More of the out-there electronic stuff took the limelight." The resulting album sounds like a true representation of Cloudeater's potential. "It a captures a crystallization of what are trying to do," says Hunt. "It's all the pieces fitting together."
On Purge, those elements come together both sonically and thematically. The lyrical and written content is overwhelmingly dystopic, evidenced by titles such as "Crushed," "Detection," "Hollow," and "Lethal." Hunt says that the songs were a platform to explore the group's philosophical experiences – ideas dealing with morality and the implications of technology. He adds that from his perspective, "we tend to shoot for the middle, but the middle is usually darker than we think." Similarly, Kramer notes that a lot of the themes on the album involve conflicting ideals and a sense of not knowing which side of the fence to stand on. "The goal was to have the sound be very reflective of Sam's lyrics," he says.
Purge features the uneasy shoegaze glow of "Hedron," which recalls Ulrich Schnauss, Ride or Slowdive's hazy output. Then there's "Lethal," a spacious mid-tempo track with compressed drums and plenty of room to absorb Dew's vocals. On the brooding "Detection," Dew sings that "secrecy will be our protection," a particularly prescient statement considering the current Edward Snowden/NSA scandal.
With their best batch of music about to drop, the group issued a shocking press release in May 2013. It read: "We deeply regret to inform you that Cloudeater no longer exists as a functioning entity as of late last week. One of our founding members, whose vision and creative input are vital to the operation of this band, has decided to leave, and in doing so, we are no longer able to continue at this time. In gratitude to our fans, who have given us so much, we will be releasing our album Purge in the coming weeks as what we consider to be our swan song and finest work."
Despite what could have been a disaster, the core of Cloudeater is hopeful about the possibilities that lie ahead. Although gutted by their singer's departure, the remaining members clearly feel that the sum of their parts is greater than any individual. "We always talk about the band being bigger than the people [who are in it]," says Kramer, "having it being an idea or a universe. If it is a universe, then the existence of the band shouldn't matter."