FEATURES
The Many Hats of Wah Wah 45s' Adam Scrimshire 
By Dave Jenkins · July 07, 2017
"Music was the outlet but it was also the cause and the illness and the reason," says Adam Scrimshire, reflecting on the last 10 years of his career. A London-based artist, he wears many musical hats. He's a left field soul songwriter and producer as Scrimshire, one half of electronic duo Modified Man, and co-owns and runs two labels: leading U.K. contemporary soul indie, Wah Wah 45s, and fledgling new experimental and largely instrumental collective, Albert's Favourites.
"Where I am now is what I needed to happen," explains Scrimshire, who spent a great deal of his 20s band-hopping, couch-surfing, and flitting from one job to the next. "Music had to be the only outcome. So I put my head down and just worked until it started to become a reality. I became entirely absorbed in the writing process. I got pretty isolated—I stopped going out, I stopped getting in touch with people. I became very cemented in trying to get an album out, trying for it to succeed, trying to get somewhere. And dealing with all the questions that come with that: What is success? What will I be happy with? Essentially, this left me feeling quite ill as a result of never managing to achieve quite what I was I thought I was after."
All of this searching took place between 2007 and 2013, during which time Scrimshire wrote and released three albums: 2009's Along Come The Devil One Night, 2011's The Hollow, and 2013's Bight. Capturing different stages and phases of Scrimshire's evolution, each album explores and expresses his many talents: his broad musicianship (he plays many of the instruments on each LP), his thoughtful songwriting and lyricism, his keen sense of lilting atmospheres, the organic/electronic fusion and his rich musical DNA. The latter was developed during his upbringing, where the soundtrack in his family home ranged from big band jazz to early electronic instrumental music and everything in between (the name of his label, Albert's Favourites, is an homage to his grandfather Albert and his homemade compilation cassettes).
"I know I have a small listener base, though they're hugely supportive," he admits. "Not reaching more people is something that's always weighed on my mind more than it should—so much so that with the last album, Bight, I just felt I'd painted myself in a corner. So I stopped writing under the Scrimshire name completely."
Four years later, after an impressive collection of DJ-primed edits and various Modified Man and Albert's Favourites side projects, he's ready to write again as Scrimshire and has a "much clearer idea of what the music needs to be." It seems significant that he's arrived at this conclusion as he celebrates 10 years of releasing music, but his epiphany is actually the result of his other musical roles and responsibilities, like his career at Wah Wah 45s.
He's risen from "just helping out a bit" with Wah Wah's digital presence and marketing, to co-owning the label. His partners are fellow label runner Dom Servini and founder Chris Goss, who also co-owns and runs the drum & bass label Hospital Records. Goss established Wah Wah with his brother Si as a club night in the mid '90s before upgrading to a full-fledged label in 1999. Si Goss sadly passed away of cancer in 2010, but the label's fraternal ethos remains firm.
"We've come from family origins," Goss agrees. "Me and Dom are like brothers, and we expect that relationship with the artists we sign. We only welcome artists who we can have that proximity and connection and intimacy with. We don't take on a lot of artists as a result. But each project is a personal investment to us."
From contemporary northern soul outfit The Milk, to provocative dub troupe Resonators, to the one-man whirlwind Gene Dudley Group, to the big brass swag of the Hackney Colliery Band, and the funk hip-hop act Paper Tiger, the label's family is tight but its circle is broad. There's a deep and fluid consistency and signature that's down to the personal investment and passionate proactive vim Scrimshire and Servini commit to every release. From day to day, Scrimshire's role can range from overseeing studio sessions to writing A&R notes on forthcoming releases, or writing marketing emails.
Scrimshire's workload has increased considerably in the advent of his second label, Albert's Favourites. Co-owned and run with friends Dave Koor (the other half of Modified Man) and drummer/beatcrafter Jonny Drop, the label launched in late 2015 and has already achieved a respectable voice, which is getting louder with each dispatch—like with Hector Plimmer's delicate and restrained debut LP, Sunshine, released earlier this year.
"While Wah Wah is fundamentally a celebration of songwriting, Albert's is a lot more tentative," Adam explains. "There's a lot more focus on instrumental music, experimenting with different forms and textures. Like Wah Wah, we are a family, and that's something I'd like to develop even more with Albert's in future—not just as a family of artists, but with the business model, too. I wasn't entirely sure we would be signing and developing acts such as Hector so early on in the label's history. It was originally a home for me, Dave, and Jonny. We had successful projects like Jonny's album and our Modified Man material and we really wanted to get them out to the world."
For a deeper understanding of his development and how his roles and responsibilities complement each other, we asked him to plot his 10-year journey so far through six key Scrimshire, Albert's, and Wah Wah 45s track releases.
I thought about picking "You Will Save Me," my first ever single in 2007. But this, my second single, marked a much bigger turning point for me. I got stuck after "You Will Save Me," and just couldn't follow it up. It was an incredibly frustrating time, creatively. So when "Warm Sound" came to be, it was a massive breakthrough moment. Essentially I'd stopped trying to write "You Will Save Me Part Two," and started writing for enjoyment again. It marks the start of me writing as an adult and is a good sign of how successful you can be when you throw aside trying to satisfy self-imposed expectations and just allow yourself to do what you're supposed to best. That's something I think I always need to remind myself as an artist.
Scrimshire, "A Promise Is All It Was" 
Merch for this release:
Compact Disc (CD)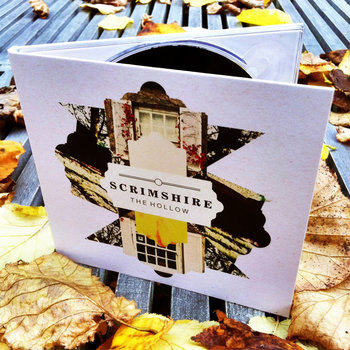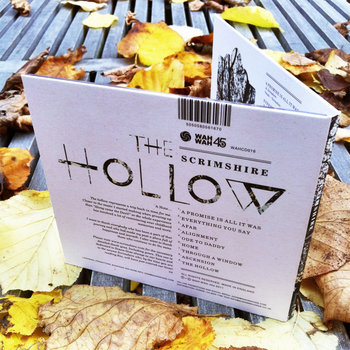 This is the opening track off my second album. The first album hadn't had the impact I'd hoped that it would, but this meant there was no attention and I could write what I wanted to better understand who I was as a musician. The Hollow is still, for me, my best piece of work as an album from start to finish. I wish I had been better at mixing when I made it, but from a songwriting point of view, I felt I'd achieved something. A significant moment was when Gilles [Peterson] picked it up and made the album one of his albums of the week. That changed a lot of my life at that point. I started finding an audience for the first time. The live shows started to improve and, through the band, I met Dave who I now run Albert's and Modified Man with.
Merch for this release:
Vinyl LP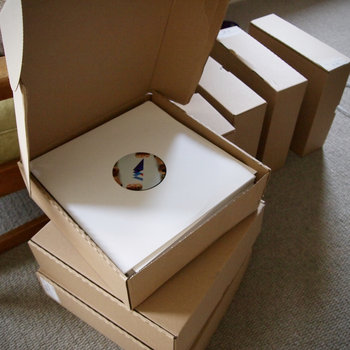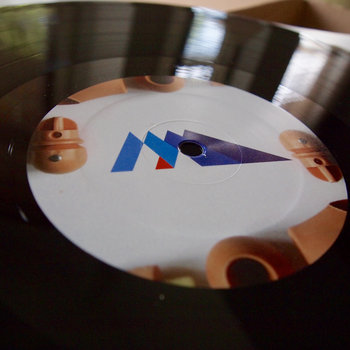 For me, this ties everything together and is so important. This was the first track we sat down and wrote with a goal of creating a project together. This was that moment of separating the synth experimental side of what I was doing from the Scrimshire material. This was about separating the two things of what I want to achieve musically and make things clearer. This was our first exploration and still one of my favourite pieces we've done together.
Dele Sosimi, "You No Fit Touch Am"
Merch for this release:
Vinyl LP, Compact Disc (CD)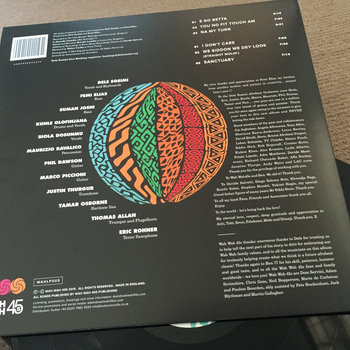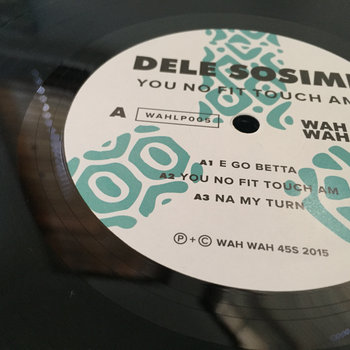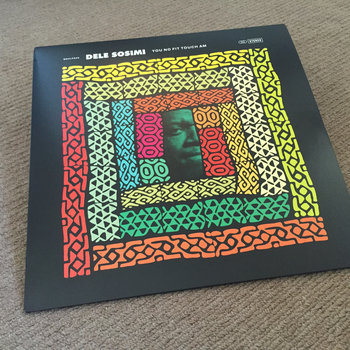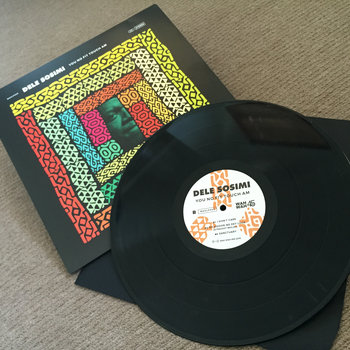 This is such an important record. Afrobeat has always been a vital element we've loved at Wah Wah, and as DJs. So getting to sign Dele, who was a part of Fela Kuti's band and has such a strong and direct connection with the source of this music that's inspired us, was amazing. I went to the studio and saw him and his band dissect and rebuild these songs from the ground up. It was my first true insight into what Afrobeat truly is and it was life-changing to hear the constituent parts pulled apart and rebuilt by true experts. That was a massive moment in my life.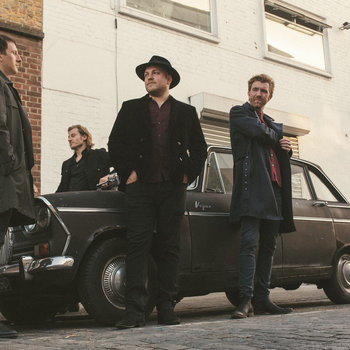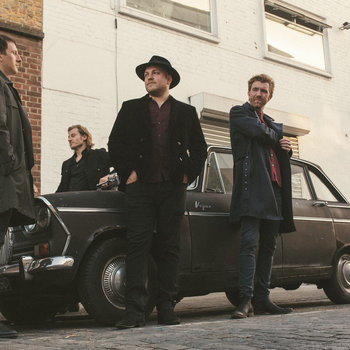 Merch for this release:
Compact Disc (CD), Vinyl LP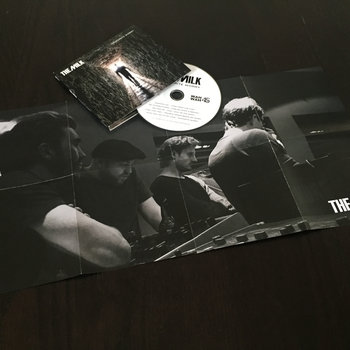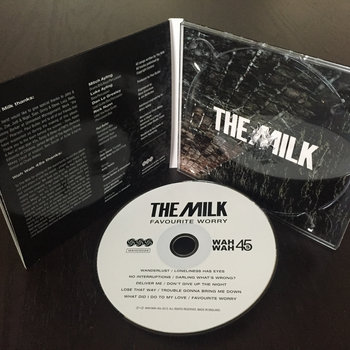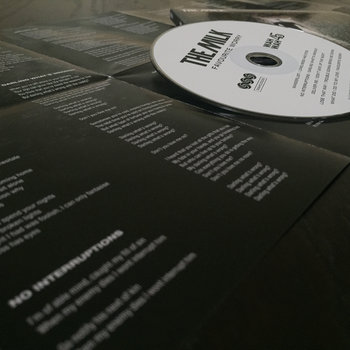 I'll never forget the day we were sent demos of this album. The Milk's last album had a Top 40 position and they were signed to Sony. They'd been on TV, they'd toured heavily. We knew who they were, and it was a significant thing when they came to us and said they wanted to work with us! It was a larger challenge and a bigger project than we'd done before. We had to find a world class producer and a world class studio and prepare to attack radio in a hardcore way and get that crossover success a band like this deserve. These are challenges we'd never come across before. As a business person and a label owner this was the biggest challenge and achievement of my life so far, I reckon. We built their album together through thick and thin over many many months—blood, sweat, and tears are in this album from the band and us.
Paper Tiger, "Weight In Space with Shafiq Husayn"
These guys represent a whole different side to Wah Wah altogether. They are super talented and do amazing things, and it's taking a long time for us to get people to see how great they are. Wah Wahs is always about live music, and we saw them playing seven years ago. We'd booked them to play, and they blew us away with their unique blend of electronica and that deep West Coast FlyLo-style hip-hop, so we signed them. They put out a couple of EPs then we put out their Laptop Suntan album. Then last year we released their Blast Off album which, I have to be frank, is just fucking brilliant. I worked closely with them feedbacking on this album and getting it running perfectly and it's a great example of how artists can get the best of the situation with a label who work like Wah Wah. It's a constant case of communicating and refining and it's such a beautiful feeling when the work results in albums like this.
—Dave Jenkins