FEATURES
The Unlikely Intersection of Vaporwave and Hip-Hop
By Simon Chandler · August 16, 2017
For a genre that's been declared dead more times than anyone cares to count, vaporwave has managed to expand into a surprising amount of new territory over the course of its short existence. First, there were the now-established subgenres of mallsoft, vaportrap, and future funk, among others. Then, there were upstart, almost anti-vaporwave offshoots like vapormeme and hardvapour. Recently, there have been more ephemeral developments, like Simpsonwave and naturewave. Added to that list is "vaporwave-rap," a crossover of hip-hop and vaporwave that somehow blends both genres into a surprisingly cohesive whole, despite the seemingly wide gulf between the two. While the number of releases fitting that description can probably be counted on the fingers of one or two hands, their sheer quality suggests that more will soon follow.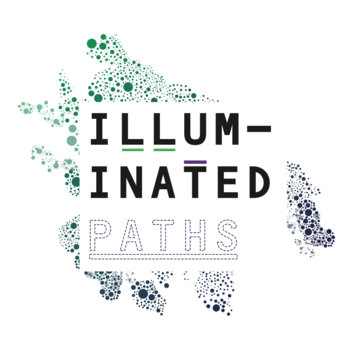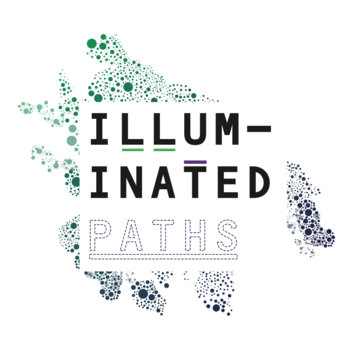 Merch for this release:
Cassette
Trying to pinpoint the exact moment subgenres are "born" is a fool's errand—largely because they're born retroactively, earning a proper name after the release of several albums in a similar style. But perhaps the earliest fusion of hip-hop and vaporwave was SIDDIQ's self-titled LP from 2013. On tracks like "I've Been" and "n64," SIDDIQ used loops of vintage R&B to simultaneously evoke hip-hop at its most laid-back as well as the ironic nostalgia of vaporwave. Superimposed like this, the two sounds feel less like an obvious mashup of vaporwave and rap, and more in like the sudden realization that both genres occupy the same territory.
That realization is reinforced by other early vaporwave-rap cross-wirings, like PASSAGE's Wreck Center EP. Released in April 2015, the album sported the kind of retro-futuristic synths and technically obsolete samples that are not only distinctive to vaporwave, but also old-school rap, like Grandmaster Flash's The Message. On its title track, swirling drones and robot voices are joined by hostile boasts like, "Would you be shocked to know we'd stick you for a couple of bucks?" Like Worked On, the follow-up LP released this past March, the album's crossing of 8-bit techno workouts with agile raps created the impression that, obvious cultural differences aside, vaporwave and rap sit surprisingly close together on the musical family tree.
Many of the producers currently combining the two would tend to agree. White Gucci, for example, released the excellent OPTIMUM IMMACULATE in March, an album that's one part West Coast swagger and another part '80s fetishization. "Vaporwave takes the same approach to making beats as old-school hip-hop," Gucci says. "To me, it even sounds like chopped and screwed old-school hip-hop in many ways; when I listen to vaporwave, I hear the hip-hop within."
Merch for this release:
Cassette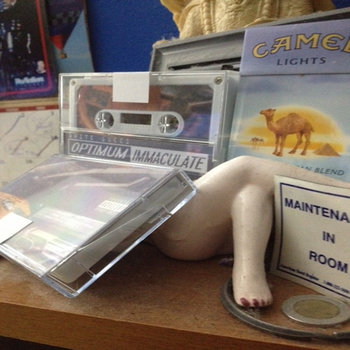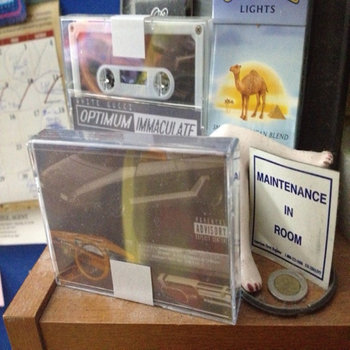 That similarity is borne out in tracks like "PGA in the 60's" and "Internet Success," which both defy any attempt to attribute them to one genre or the other. And if the presence of Gucci's coolly bellicose rapping might tip the balance slightly in hip-hop's favor, even he can't seem to separate the two. "It's 100% hip-hop to me, but in the same way, that's vaporwave, you know?" he says. "The techniques of each coincide."
The similarities between the two genres extend beyond a fondness for mining the cultural past for inspiration, but also in their overlapping themes and worldviews. For instance, hip-hop, like much vaporwave, often turns its eye toward material consumption, from Kanye rapping "get the Porsche out of the damn garage" on "I Am a God" to the "Nike Airs is right" on "All I Need." Admittedly, rap's slant on materialism stems from very different contexts and experiences than that of vaporwave. Nonetheless, both often deal—in their own particular ways—with how consumer culture seems to promise personal fulfillment and liberation, an affinity which means the two musical forms can be welded together more easily than others.
And it's consumer culture that serves as a main theme of one prime example of vaporwave-rap, Purple Dialect's Ghost Beach. In one of the June album's highlights—the infectiously serene "shelf life"—Purple recounts his daily trials and tribulations, rapping, "I gotta get this food home / It's the safest place to consume goods / A broadband catacomb / I read online till my eyelids feel heavy / Pop ups for spaghetti recipes."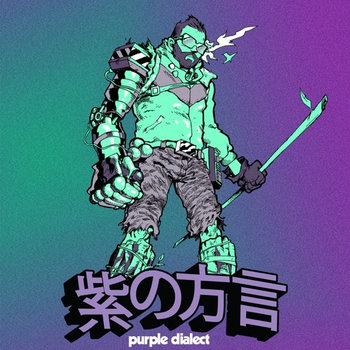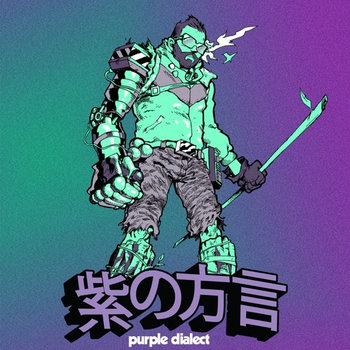 Merch for this release:
Compact Disc (CD), Vinyl LP, Cassette
Similar consumerist motifs crop up elsewhere on the album, which also taps into vaporwave's distinctive taste for consumer-oriented nostalgia. Within the shifting, chopped rhythms of "boredwalk," Purple namedrops Street Fighter III and Duke Nukem, evoking his childhood and tapping into the nostalgia that the MC himself says is one of the main similarities between rap and vaporwave. "Golden era hip-hop strikes similar nostalgic chords to the ones vaporwave perfectly captures," he says.
That sense of nostalgia turns up across the growing vaporwave-rap roster. On Wizard of Loneliness' Divine Beats LP from this July, blissfully laid-back hip-hop is united with recurring samples from The Legend of Zelda video game series, creating a concept album that's as much about reclaiming a sense of youthful wonder and confidence as it is about rescuing the Kingdom of Hyrule. A subtler version of this can also be heard on BYSON's superb REFRESH, which doesn't go so far as sampling a video game or TV show, but whose mellow beats and vaporous horns inspire a perfect recollection of long-gone peace.
Of course, this isn't to say that all vaporwave-rap blends are steeped in nostalgia. There is, to take a counterexample, The Editor's eclectic It's Great to See You Again on Bedlam Tapes, which injects rap into its ethereal cyberpunk in a way that enhances the record's neo-noir atmosphere. Yet for all the apparent differences between such records, the important point is that their particular themes and moods mostly serve to underline the common ground shared by vaporwave and hip-hop. With It's Great to See You Again, that common ground is a willingness to depict the harsher, dystopian aspects of modern life.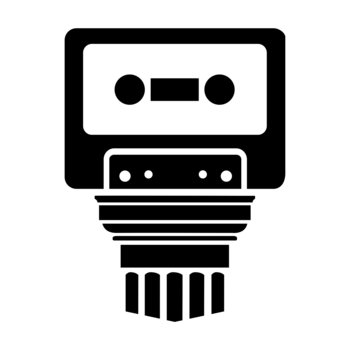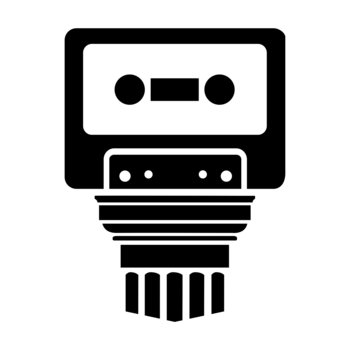 Merch for this release:
Cassette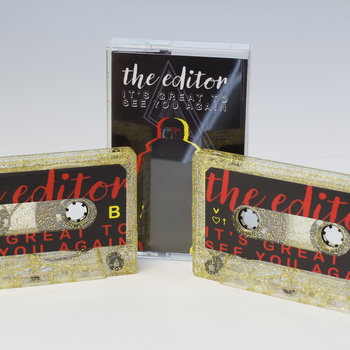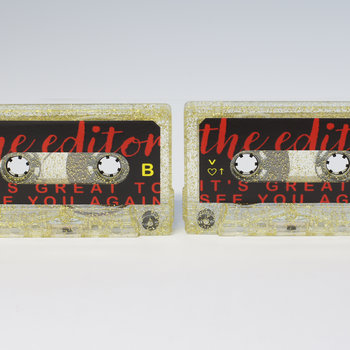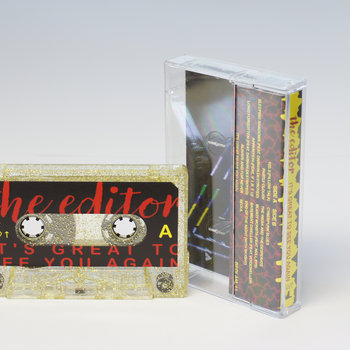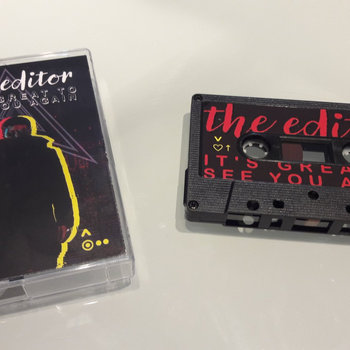 That vaporwave and hip-hop tend to overlap like this in much of what they do is largely a product of the conditions that go into their making. Both genres can be inexpensive and simple to make, insofar as both require technology and sounds that can now be sourced cheaply or even pirated through the Internet. As such, not only are both genres more or less as "democratic" as each other, but they both have a tendency to attract relatively like-minded people as a result. They attract those who, maybe partly because of an inability to afford more expensive routes to music-making, are more inclined to turn a critical eye to their surroundings, whether this "critical eye" is expressed in the form of exposé, humor, or perhaps nostalgia for something that never was. And in the end, it's because they share such a foundation that it's likely they'll continue meeting in fusions and crossovers in the future. As Purple Dialect optimistically predicted to us, "I think [vaporwave-rap] is primed to become it's own subgenre."
-Simon Chandler