FEATURES
How Uji's Nomadic Life Informed His Electronic Sound
By Amaya Garcia · June 05, 2018
Luis Maurette has been a nomad his entire life. He was born in Buenos Aires, Argentina but, as soon as he was a toddler, his family began moving around South America; he's ended up living in Ecuador, Chile, Mexico, and the United States, to name only a few places. This constant migration has helped attune him to idiosyncratic nuances of society, culture, art, and language that might have flown under his radar otherwise: the ritualistic aspects of certain percussive patterns, the cultures of indigenous festivals and their musics, the way certain autochthonous fashions repeat themselves in cold or hot climates around the world, the different accents that morph the Spanish language into a completely new experience.
This life of movement left Maurette with an enviable bank of knowledge, sounds, experiences, images, and, perhaps most importantly, feelings that he was itching to distill into a sound all of his own. Music had been a constant interest and pursuit throughout Maurette's nomadic life, and after his stint as a student at Berklee College of Music in Boston, he began to see the possibilities of incorporating his lived experiences with different cultures into electronic music production. His first shot at this endeavor came in 2005 when he formed Lulacruza, an electronic folk duo with multi-instrumentalist Alejandra Ortíz. The group achieved worldwide success experimenting with South American folkloric music and vocal stylings, incorporating them with minimal synths and electronic beats.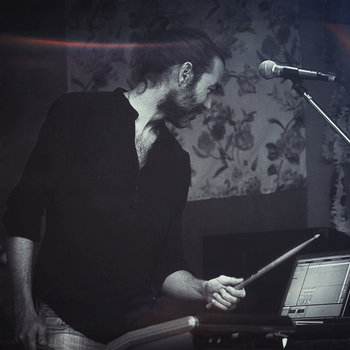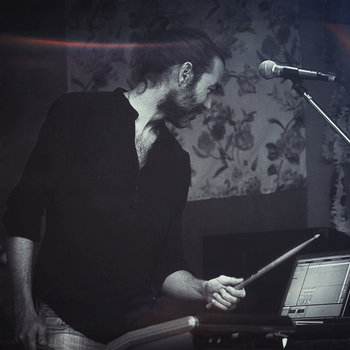 Merch for this release:
2 x Vinyl LP, Compact Disc (CD)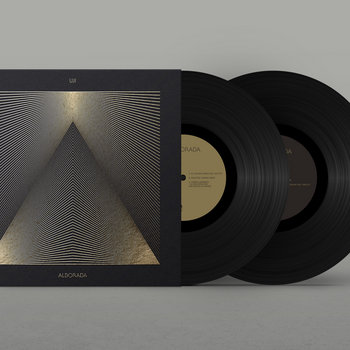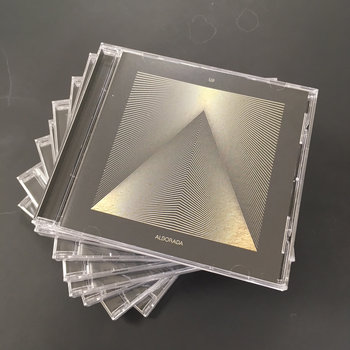 Back then, the fusion between electronic and indigenous music in South America was in its infancy; it was a sound with a fragile identity that was extremely hard to define. With Lulacruza, Maurette and Ortíz were in a kind of sonic limbo—too acoustic to be considered electronic, and too electronic to be considered full-on folk. Looking back, their experimentations were fairly restrained, lacking solid roots. It was something that Maurette was looking to remedy. "I had this question: is it possible to make electronic music but more from the Earth?" he says on a phone call from Cali, near the Pacific coast of Colombia. "I think that's what I was missing when I was making electronic music. It was just too abstract, and there's something about place that is really powerful. Now when I travel, I pay attention to how climate changes the music. Why is it that high, cold mountain music in Bolivia, for example, similar to what you would hear in the high mountains of Tibet? You start realizing that there's something that happens with a certain place, a certain weather, an ecosystem, that reflects on the culture which then reflects on the music. It's actually been a very big part of my music and my journey."
His first solo album, Alborada, released under his artistic name Uji, is all about anchoring music to particular places and particular moments in time. The album reflects on Maurette's experiences as a South American nomad with a fascination for the rituals that form the fabric of indigenous life. Throughout the record, he concentrates on Afro-diasporic percussive patterns and Andean wind instruments to convey the timelessness of ritualistic music—the way sounds are used to transport the listener into other realms and the ways they are used for celebration, catharsis, and, ultimately, healing.
"I'm a percussionist, and I connect a lot with rhythm and the timelessness of rhythm," he says. "You go into these festivities and ritual music, and they just go on and on and you start losing track of time. I've been very interested in that trance-like state. That was one of the first things that, for me, connected my interest in electronic music and my interest in folk music and trance. In electronic music and dance music, you get hours and hours of continuous music, and you lose yourself in that. In African cultures where they drum for days and days, it's the same thing. They're touching on the same feeling."
Merch for this release:
2 x Vinyl LP, Compact Disc (CD)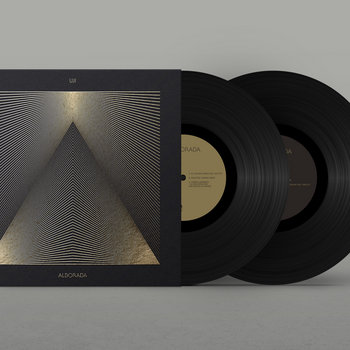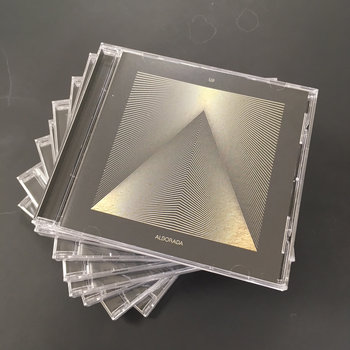 In a steep departure from the sound he crafted with Lulacruza, Maurette's music on Alborada is meant to touch something primal in us, with every instrument that he's gathered during his travels—like the cununo, marimba, balafon, charango, bombo legüero, and sonaja—and every field recording he has made along the way carefully layered to create multi-textured pictures of the private rituals that have guided Maurette's life. You can hear the power and the fearlessness of the carnival in a track like "La Descarriá," featuring Corina Lawrence and Miss Bolivia. Or the plunging meditative realm with the Barrio Lindo collaboration "Kiok," featuring reworked field recordings of chants from the Tova people—an indigenous group in northern Argentina—mixed with sparse percussion, deep bass, and delicate synths. "Kiok" is one of the most enrapturing tracks on the record, and encapsulates Maurette's mission: to create music that evokes timeless emotions. This is music that's intellectual but still tied to primal, bodily urges, providing the listener mysterious snapshots of the life of a nomad.
The album—which features collaborators Sof Tot from the Argentine group Fémina, hip-hop heavyweight Miss Bolivia, Anicca from the folk group Perotá Chingó, and rapper Cehache Respira, among others—contains lyrics that focus on resilience and hopefulness. According to Maurette, these lyrics tie back to his philosophy of making music that not only has the possibility to transcend but also to make the listener envision a better future. It's all a part of the ritual. "Most of the album was done when I was expecting my first daughter, so I think a lot of the hopeful lyrics are a reflection of that," he says. "The past two years have been difficult and very pessimistic in many ways…what we see happening in politics and culture. At the same time, expecting [a child] gave me a renewed hope—this keeps going and it could be better."