FEATURES
U-Men: Seattle's Secret Art-Rock Influencers
By Aaron Carnes · November 14, 2017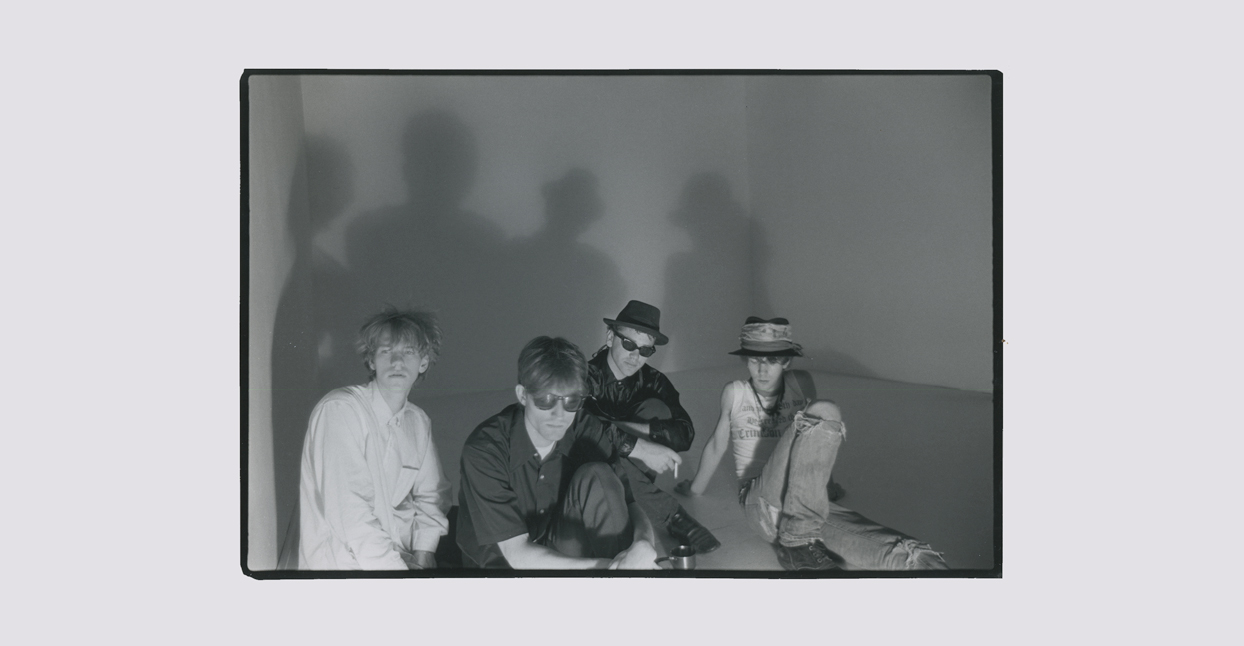 It's 1985, and the members of Seattle's U-Men are backstage, getting ready to play their biggest gig to date. The weirdo-punk quartet had spent the last four years slamming through every basement, social hall, dive bar, and art gallery that would book them. Now, they were preparing to play their hometown's annual Bumbershoot Festival, and honest-to-god capital-e "Event" in the 16,000+ capacity Seattle Center, in front of parents, kids, and 'normal folks.' Needless to say, they were more than a little surprised to be there. "[It] was our first big show that was family-friendly," remembers U-Men guitarist Tom Price.
It was a grand opportunity for the group, whose fan base up to that point consisted of a couple hundred punks—most of whom were at the Seattle Center with them for the 1985 show. U-Men were the kind of band that occasionally dressed in Speedos for their live gigs, had once broken a stage, and had, another time, set up a wrestling ring for an amateur match before their set.
As legend has it, the audience at Bumbershoot was only somewhat interested in the band—until the final song. The stage at the Seattle Center was surrounded by a moat; U-Men dumped lighter fluid into it and set it on fire. The flames shot 20 feet into the air.
"People went nuts," Price says. "Parents in the back with the strollers were horrified. Security freaked out—which, of course, got the kids more freaked out. I'd never seen anything quite like it, as far as the instant transformation of a crowd. We thought, 'We got to do something to fuck with people's heads big time,' and it kind of worked."
Four years later, U-Men broke up to little fanfare. Three decades later, they still boast a hardcore fan base of locals and a handful of killer releases, which have now been re-released by one of their hometown's biggest indie labels, Sub Pop. Many U-Men fans went on to form their own bands: Soundgarden, Mudhoney, and Pearl Jam are just a few. And though these groups, and the general grunge explosion that came to define the city in the '90s, didn't sound at all like U-Men, they certainly learned from the group's DIY ethos and middle finger-in-the-air attitude.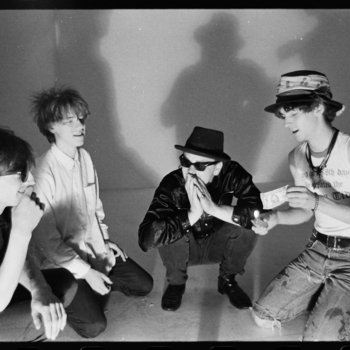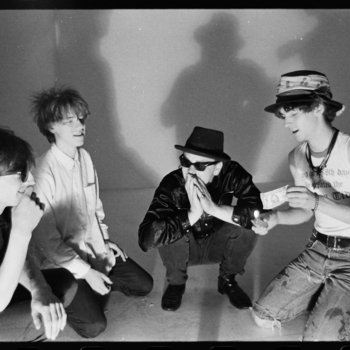 Merch for this release:
Vinyl LP, Compact Disc (CD)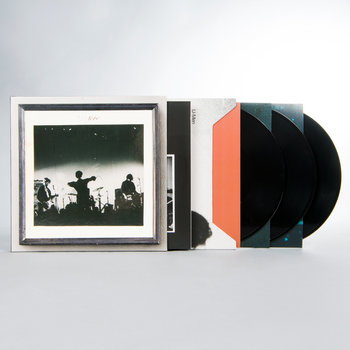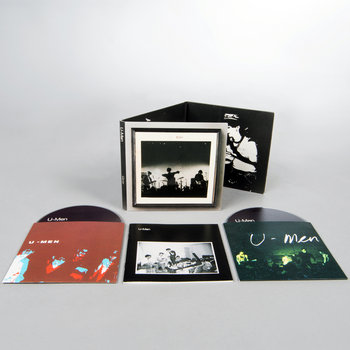 The Sub Pop reissues cover everything in the U-Men catalogue: two EPs, two singles, one full-length record, and five previously unreleased studio cuts. The recordings still hold up: though they belonged to no specific scene, and none of them had taken any formal music lessons, the members artfully drew on influences like The Birthday Party, Pere Ubu, Gang of Four, Captain Beefheart, Public Image Ltd, and Iggy Pop to assemble a sound unlike anything happening in Seattle at the time.
"Most important, they rocked," says Mudhoney singer/guitarist Mark Arm, who first saw the band in the early '80s. "You didn't think of them as being an arty band. If you listen to the music, their arrangements are really weird. The lyrics are odd. It doesn't seem like, on paper, it would be something that would get a whole bunch of kids just rolling around on the floor. But it did. They were a band that everyone could agree on."
If you lived in Seattle in the '80s and you wanted to make it as a musician, your first step was usually to leave town. Even for music fans, it was frustrating: the city was often skipped by touring bands, seen as being too far away to be practical. The local music scene was extremely segmented. Bands tended to stick within one specific genre, and didn't cross-pollinate very often. U-Men transcended that unspoken rule.
"We'd get rockabilly dudes, and the mods, hardcore punkers, and an older, artsier crowd," Price says. "I'm not sure why that happened exactly, but we seemed to have something that people from different musical backgrounds could recognize and latch on to."
Price formed U-Men with drummer Charlie Ryan in 1981. Price had played bass in other bands, but had no experience on the guitar; Ryan had never touched a drum set. The two decided to join forces while listening to records and drinking beers.
"We flipped the record over and got another beer and lit another cigarette," says Ryan. "I swear it was two to three days later, Tom [Price] scrounged up a drum kit. Then a little while later, came a guitar and an amp."
A few months later, they were joined by Alaskan teenage runaway Robin Buchan on the bass. Then came vocalist John Bigley, who was not actually a singer, but a charismatic guy hanging around the scene who Ryan and Price really admired.
"We would see this guy sometimes walking around, or at parties. He was very large in stature and attitude. He was this silent cool punk that we were just enamored with. We just loved this guy," Ryan says. "Tom saw him at a party get in a fight and fall through a window, come crashing out into the front yard. Tom was like, 'Oh, that's the guy, we got to get this guy.' We didn't care if he could sing or not."
Merch for this release:
Vinyl LP, Compact Disc (CD)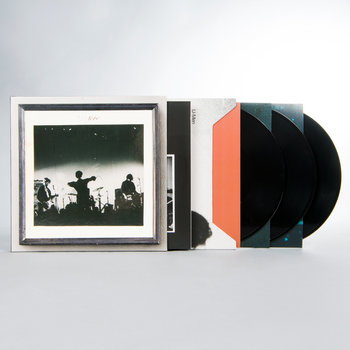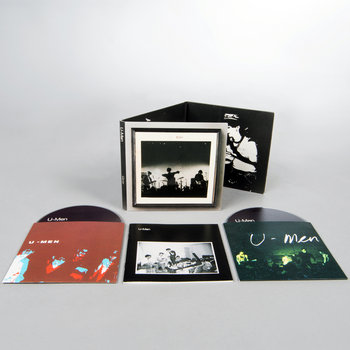 By 1983, Buchan moved back to Alaska and was replaced by Jim Tillman, an experienced musician. This became the version of U-Men that most people remember. They quickly starting kicking ass.
"When Jim came along, we really started learning how to play. We started getting a much bigger following," Price says.
Larry Reid, an art gallery owner, gave the U-Men their first big break. He quickly developed an interest in the group, and started booking them at his gallery, exposing them to an older, artier crowd. Suddenly, they were a band to be taken seriously. Reid also knew how to promote the group: Anything could happen at a U-Men show, and he played up that fact to generate more interest in the band.
For the next two years, U-Men opened for every notable band that came to town. "That was really astounding," Ryan says. "That really spoke volumes. It was like, 'Oh my God, seriously? Boy, I bet other bands are mad.' It was a monopoly. I don't know how it happened."
The band started recording in 1984. Their first EP, U-Men, was released by soon-to-be Sub Pop co-founder Bruce Pavitt on Bomb Shelter Records. By the band's second release, Stop Spinning, they had begun to understand how to utilize the studio's tools and created what Price feels is the band's best, most vibrant recording. That record was released by New York label Homestead Records, which was one of the country's hottest indie imprints at the time. The relationship with Homestead only lasted for that EP.
"When we went out to New York to meet them, and we just didn't click," Price says. "I think when they signed us, they liked our music, but when they saw what a bunch of weirdos we were, and they saw our live show, I think we might have been a little much for them."
The members of U-Men never thought they'd be rich and famous rock stars; they saw bands like the Cramps, who'd draw a few hundred people wherever they went, as an example for the level of success to which the group could aspire. U-Men hit the road a few times, but didn't really know how to properly tour. In the mid '80s, they went to Austin, Texas and spent the summer there, but only played a few shows.
"We had an old school bus, and we were drunk the whole time. We lived on the bus and went to parties," Price says. "I wouldn't put that glamorous a façade on it. We basically starved and drank cheap beer. But we got to see a lot of great bands."
In fact, they were so strapped for cash that the members of Austin band Hickoids threw a concert with Scratch Acid and Butthole Surfers to raise money so U-Men could have gas money to get home. "They gave us the money and said, 'Go home now. See you next time,'" Ryan says.
Merch for this release:
Vinyl LP, Compact Disc (CD)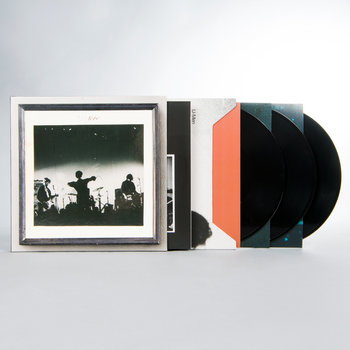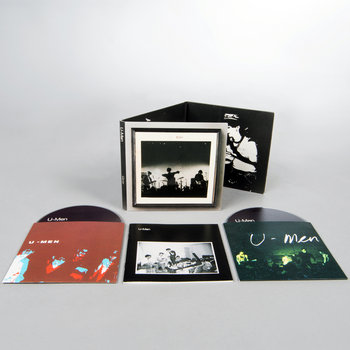 In 1986, Tillman quit the band. Halo of Flies' Tom Hazelmyer filled in for a couple of shows, but was replaced by Tony Ransom in 1987. Though Ransom was good, he wasn't quite the beast that Hillman was. By that point, U-Men was heading toward a more streamlined sound, as documented on 1988 LP Step on a Bug.
The record performed well, but the group was losing steam, and crowds in Seattle weren't quite as big as they had been a few years earlier. There was a new, metal-oriented music gaining momentum in town, something that journalists would soon label "grunge." The band broke up in 1989.
After the split, the members of U-Men watched their friends gradually become rock stars. Price formed Gas Huffer, who got signed to Epitaph Records in 1994. Ryan and Bigley went on the form The Crows.
The years went by, and the members rarely revisted their U-Men recordings. The re-issue discussion only began after Price and Bigley reconnected. Price listened to the entire discography, preparing for the reissue, and was surprised at just how well these songs, which he recorded as a kid, still sounded.
"It's really weird when you hear music you did 30 to 35 years ago, because you hear the thought process that went into it, which isn't necessarily what you have today," Price says. "We tried to apply some fairly carefully thought-out ideas. At the same time, there's just explosions of spontaneity. The other thing that cracked me up listening to it was that I never thought of U-Men as being a surf band. But we did always love instrumental surf rock, and I could totally hear that influence."
U-Men were the band of their day, the band who made a lot of people excited about the idea of playing music and, specifically, playing music in Seattle—even if the music they were playing sounded totally different than their inspiration.
With the re-release of the band's entire discography came the discussion of the group playing reunion shows. And while there was no doubt that people would come see them, the conversations quickly fizzled out.
"The music was fairly complicated," Price says. "It would take a hell of a lot of work to get it up to speed—and we all just kind of had a lack of interest in doing it live. We all just want to let it be what it was."
—Aaron Carnes