FEATURES
Tyler Holmes, San Cha, and Vainhein Imagine Experimental Queer Utopias
By Hether Fortune · Photos by Mateo · April 12, 2017
Tyler Holmes is in full space-queen face when they come to greet me at the gate outside the home of their creative collaborator Vainhein; the makeup is so effective that, from a distance, I thought Holmes was wearing a mask.
It would've startled me, were it not so quintessentially Holmes and Vainhein (who also goes by the name Luke); they're constantly conjuring up and dwelling in worlds of their own design. And design worlds they do—audible & visual worlds so thoroughly conceived and executed you would think they had big budgets and teams of assistants at their disposal. But these two artists, along with their best friend and collaborator San Cha (who may as well have been present in the room via hologram) work tirelessly on their own at their homes in Oakland, Los Angeles and in Mexico to manifest their elaborate fantasies into tangible realities.  When the external reality doesn't seem to represent you, creating your own space is often the only option; and when you discover a small group of like-minded artists to create that space with, the results can expand beyond your wildest imagination.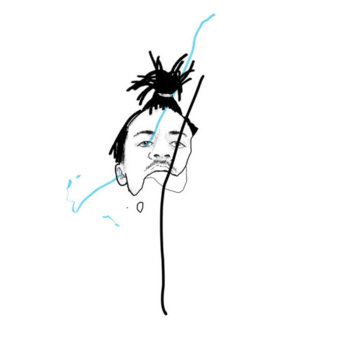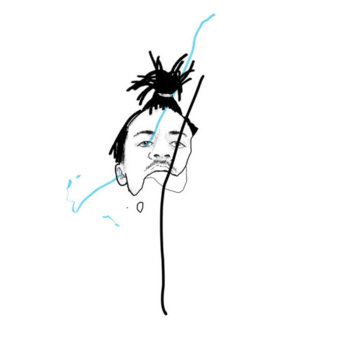 Finding kindred spirits to work with was an uplifting and invigorating experience for all three artists. Speaking with San Cha, the love for and devotion they have for one another is palpable ("It was love at first sight!" she exclaims); the individual stories they tell about the paths that led them to one another shed light on the basis of their strong bond.
"My parents both grew up in rural Mexico, really poor," says San Cha. "Catechism was their main form of education. Their culture is very whitewashed [due to colonization], but they have obvious indigenous roots that we know very little about, because the Catholic religion taught them that their culture was savage and invalid." She was born and raised primarily in San Jose, CA after her parents had immigrated to the United States, and she developed an ear for music in church, where she would sing and play guitar. She later studied classical music and musical theory at a Catholic university, but eventually dropped out. "My mom would tell me that I only went to college to get away from them—which is true, to a certain extent," she recalls. As a queer xicanx who believes strongly in the idea that gender is merely performative, she was met with the challenge of overcoming the restraints of "appropriate" gender presentation that were enforced during her upbringing. "I have a mother who strictly enforced that I perform as female. I now just feel like I'm in perma-drag."
Merch for this release:
Cassette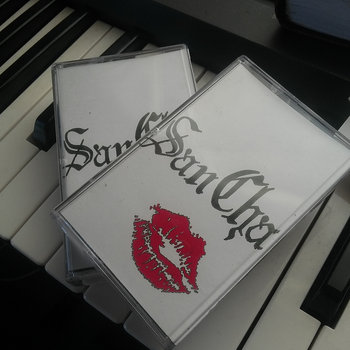 The influence of San Cha's roots and childhood religious programming are obvious in her body of work—the headdresses she wears are reminiscent of the Virgin of Guadalupe; musical nods to cumbia and Latin folk music are sometimes subtle, sometimes in-your-face. While 2013's Off Her Throne is predominantly sung in English and feels heavily influenced by electroclash and the raw experimental rock approach of artists like PJ Harvey, her latest full-length, Me Demando – Demos, which was recorded alongside Vainhein while she stayed with her blood relatives in Mexico, features songs heavily influenced by mariachi and ranchera music, performed in Spanish. The way these traditional themes are interwoven with lyrics about radical queerness and intersectional feminism (she often performs topless, forcing viewers to confront the reality of her brown, femme body) are part of what makes her so compelling and captivating as an artist and collaborator.
Vainhein, an equally compelling and dominating force in their own right, recalls meeting San Cha for the first time at a drag club in San Francisco called Dark Room;  "I was so inspired by their punk energy and style of performance that I couldn't help but fall madly in love with them." Soon, all three—San Cha, Vainhein and Holmes—found themselves in a budding friendship with a very tight bond: their shared desire to create original, genre-blurring music, and to explore political and gender concepts with their performances.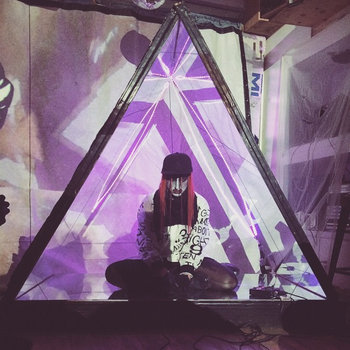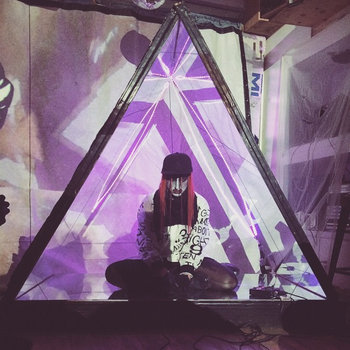 Merch for this release:
Vinyl LP, Cassette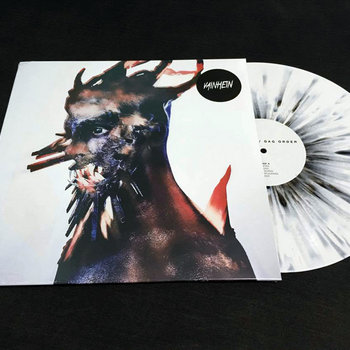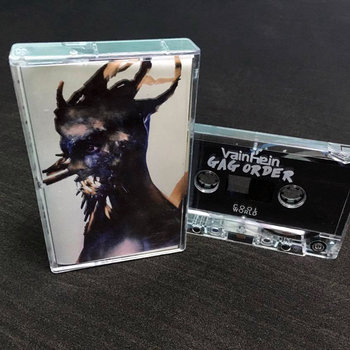 "Our idea was to confront and challenge widely-accepted beauty standards and exaggerate our obsession and fascination with money and lives of the people that have a lot of it," says San Cha. Holmes elaborates, "As a group, we have focused a lot on queerness and brokenness, dealing with a dogmatic and confused world that tries us constantly from every angle. I think we have all shared a unique feeling, coming from backgrounds that were, in different ways, hostile and anti-queer."
This initial common ground led the trio to form their first collaborative group, Daddie$ Pla$tik, alongside prominent San Francisco drag queen and school teacher, Per Sia. "Our goals as Daddie$ Pla$tik were always to challenge misogyny, dogma, and (as broke folks who watched our parents work really fucking hard) capitalism." says Holmes.
The group produced a single called "Google Google Apps Apps," a pistol of a track aimed straight at the fast-moving tech boom and subsequent gentrification that took place in the Bay Area as a result.  "We instantly connected over the fact that we all identify as genderqueer and feel disenfranchised by a misogynistic society, controlled by the rich, and ruled by fear of 'the other.' Daddie$ Pla$tik was a fantastical and humorous way for us to push against the status quo," recalls Vainhein.
Finding herself newly empowered, San Cha also realized that her musical possibilities were now much broader thanks to the involvement of programming and production wizards like Holmes and Vainhein. "Before I met them, I was performing with backtracks I had written and produced on Reason. Performing at a lot of drag events and backyard parties. I still hadn't found a way to make a really well-produced LP without any money," says San Cha.
Vainhein's experience was similar. "Before we all met I was mostly working in the genre of drag/lip-sync, but had been secretly experimenting with producing my own music," they say. "I really had no Idea what I was doing at the time, and had yet to really claim music as a genre I was comfortable working in. But there was something very nurturing about their energy that allowed me to take a chance and push myself outside my comfort zone."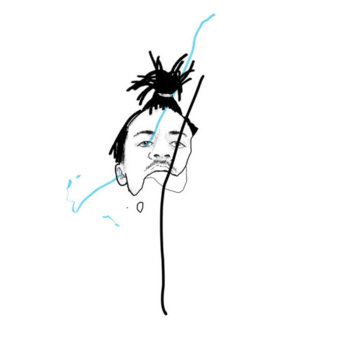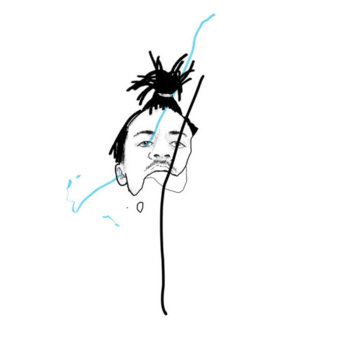 Despite different cultural backgrounds, and the fact that they each inhabit bodies that are gendered differently by society, there are a host of intersecting and unifying experiences that give the trio both common ground and a sense of mutual purpose. All three artists share a love of electronic dance music, and grew up admiring genre and gender-blurring artists like Bjork, Grace Jones, Missy Elliott, Prince, Xiu Xiu, and David Bowie. Nowadays, they are much more inspired by their fellow visibly queer and brown-bodied peers, and the nuanced genres that are more reflective of the multiplicities contained both within themselves and within their community. They've chosen inventive, clever genre names like 'queer-wave,' 'post-drag,' 'cumbia church nightmare,' 'hymn-hop,' 'gay gospel,' and 'queer choir' to describe their work; as the sentiment of not fitting into predetermined boxes of any design is one they all share.
"I identify as Black, Queer, Poor, Weird, Jewish, Mixed. I don't identify with gender; every facet of gender feels performative to me," says Holmes. "In my work I sometimes process other people's confusion and curiosity about my sexual, spiritual, and physical identities and which boxes I do or don't fit into." They speak candidly about about their struggles with feeling isolated for much of their life due to their complex identity. "I moved to Oakland because it's all I could afford," they say. "There are black people in Oakland, unlike my hometown. The poor, punk DIY side of Oakland is my heart and soul; that drag vibe is very present in my work."
Vainhein can relate. They agree that gender is performative, and identify as a queer feminist, a "manic depressive muppet" and "asymmetrically white" (racially mixed, but benefitting from all of the privileges of being white). They tell me about growing up under the authoritative and often abusive hand of their father—an extremely religious, heterosexual white man who did his best to force his beliefs onto them as a child—often with violence. "I would say my relationship with my father was definitely the main catalyst for me becoming an artist," they say. "It was the only way to process my feelings, and push back against everything that was oppressing me."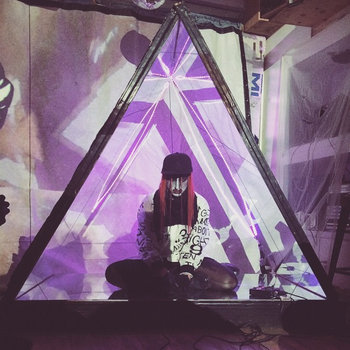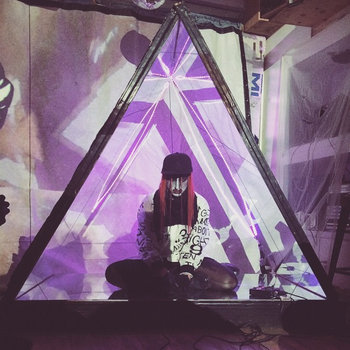 Merch for this release:
Vinyl LP, Cassette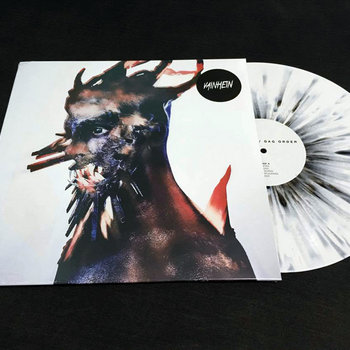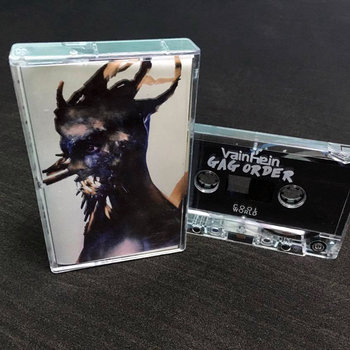 However liberating it may be, leaving your childhood home and breaking away from parental authority figures is not where the oppression stops for many people—especially for queer people and, even more so, queer people of color. As an already deeply corrupted and not-so- United States inches closer and closer to fascism, the most socially vulnerable find themselves with no choice but to summon their strength.
"Tyler Holmes as a project represents the grossest, most emotionally-exhausted, femme, trapped in a computer version of myself that I can engender," says Holmes. "To be openly queer and make music and art that reflects that is, in itself, a political act that we all feel is very important, now more than ever," says Vainhein. "We've collectively experienced so many different types of obstacles, and even shared of a lot of similar struggles be it socially or domestically. We are all exhausted by the current system, and are all working towards dismantling it."
There have been many calls for action and organization since the election, and specifically within the underground music community since the Ghostship Fire—an event widely publicized but largely misunderstood as some kind of whitewashed, privileged hipster "rave" when, in fact, a majority of the lives lost and destroyed were those of disenfranchised people forced into unsafe spaces like the Ghostship warehouse because they had nowhere else to go.  When asked about the word "community" and what that means to them in light of recent events, all three artists expressed a similar dissatisfaction and mistrust.
Merch for this release:
Cassette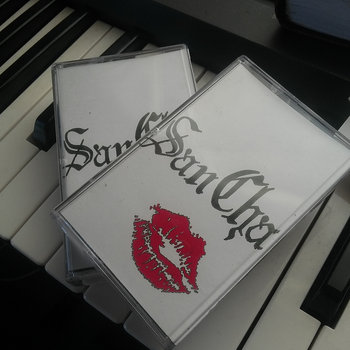 "I've really been trying to redefine the what community means to me," says San Cha. "I've seen many toxic people in self-proclaimed communities, so I try to stay away from using that word. I do carefully chose friends and people who I consistently check in with. Aome of these people want nothing do each other, but they're all dear to me." Vainhein agrees. "I struggle to use the word community in the way it's been traditionally defined," they say. "I have witnessed people, mainly cis & white, abuse the term "community" and use it to create a false sense of inclusivity, while manipulating those in their "community" to gain a certain level of recognition or power or money. Ironically, both the places I met Tyler Holmes and San Cha are examples of this. That's unfortunate, because the amount of safe spaces available to artists who are queer, trans, and of color is dwindling—now more than ever since the GhostShip fire."
Resolutely focused on being the change they seek in the world, San Cha, Tyler Holmes and Vainhein have been stretching themselves in every way, both within and outside of this world. It's their way of pushing back against systems that would like to see them destroyed, a sentiment shared by artists bred by strife throughout history. And while the struggle to not only to survive but thrive can feel hopeless and bleak, the hope is that by creating a new world using the tools available to them, and by channeling all of their rage and pain and to build something beautiful, one can actually make a difference.
"Creativity to me is about going places that I've always been told I don't belong," says San Cha. "Who am I without all these rules and social constructs? And who would I be if i was really free and unafraid? It's a never ending thirst for freedom, not just freedom from the rest of the outer world, but freedom from myself and those demons that hold me back."
—Hether Fortune