FEATURES
Revisiting the Romantic Sounds of Toni Parera's '80s Ambient Cassettes
By Phil E. Bloomfield · September 23, 2021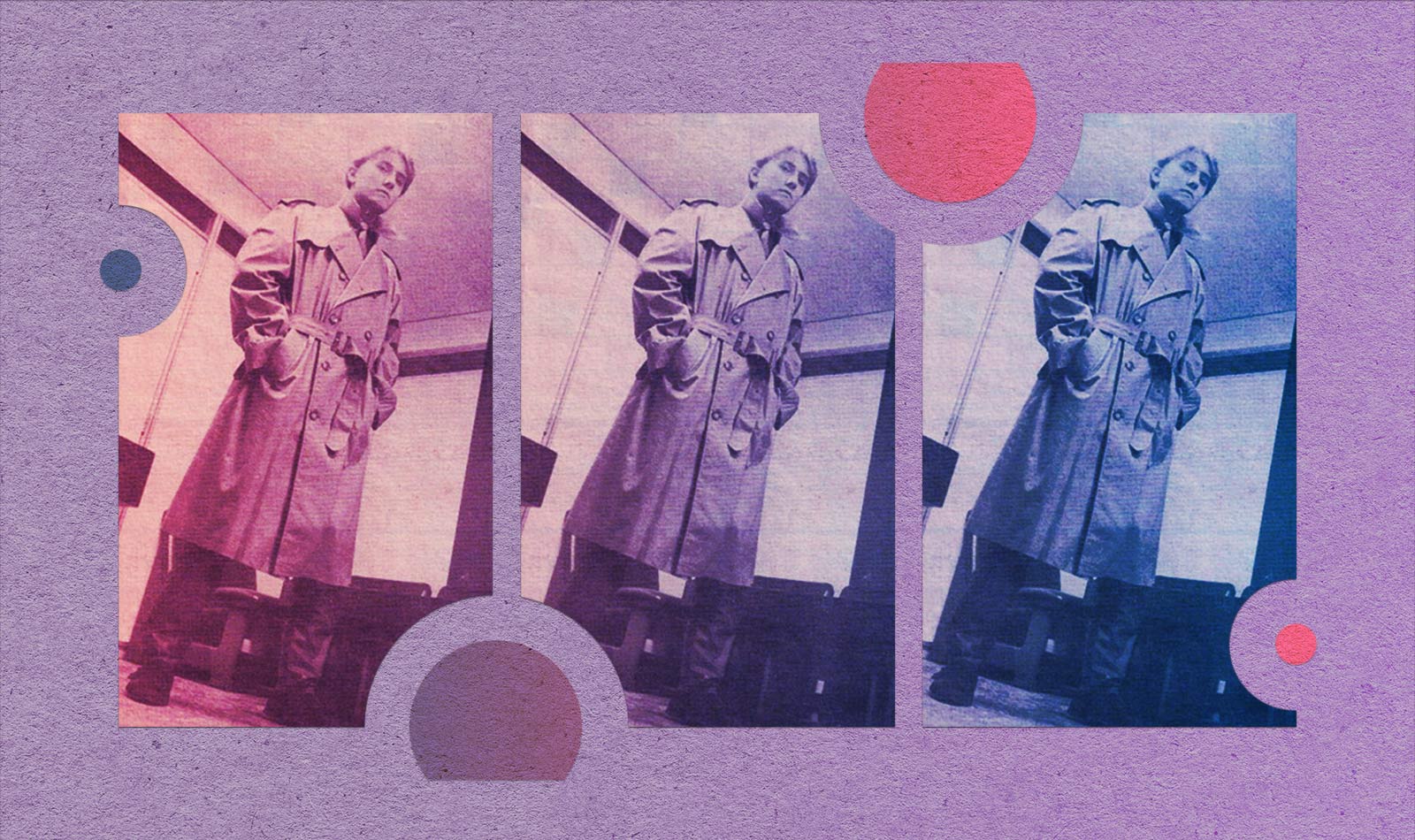 "I thought, 'Finally, it's come out!' Thirty years later and someone's finally interested in the music,'" says Toni Parera, recalling the moment when Jordi Serrano, then running Domestica Records, approached him about releasing his music on one of his label's compilations of Spanish underground cassette music.
Parera's eyes sparkle at the recollection; he admits that he was somewhat perplexed by the delayed appreciation for one of the 14—"Or was it 13?"—tapes of evocative and emotional ambient music that he made throughout the '80s under the name Idee Du Femelle. He'd record to a four-track in his apartment in Terrassa—a small town 20 miles north of Barcelona where he still lives today—with a sequencer, a keyboard and a couple of drum machines. Working in a music equipment shop, he'd stay after hours to record snippets on synthesizers he couldn't afford, taking them home to add to his compositions. He'd then copy and assemble the cassettes himself, using collage designs by his friend Jordi Busquets as inserts. Customers who'd find his name listed in fanzines and catalogues would write to him by mail; he'd send tapes back "Cash on Delivery," with the postman collecting the money at their door. A few copies would be speculatively sent to labels, like German kosmische imprint Sky Records, who he thought might be interested in pressing his sketches to vinyl. He did this for each release, making around 500 cassettes in total, he thinks. Asked about the project's French name—which translates as either "Idea of the female" or "female idea," depending on your reading—he says it just sounded good. "I was looking for that romantic essence," Parera says, grinning.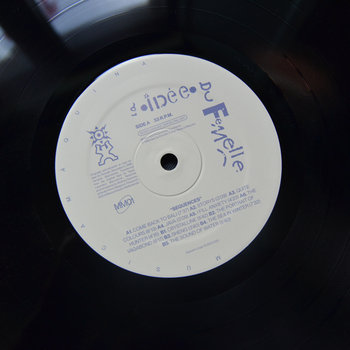 .
00:10 / 00:58
Merch for this release:
Vinyl LP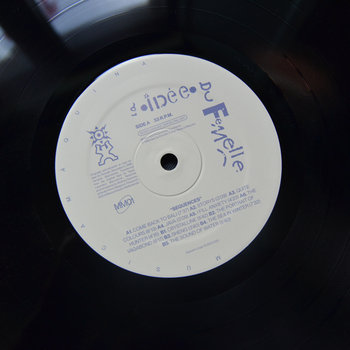 Yet no label ever replied—until three decades later, when Serrano, who spent a decade cataloguing and reissuing Spanish industrial, noise, and experimental tapes from the '80s with Domestica, came calling. Domestica closed last year, but Hivern Discs's Oriol Riverola (better known as John Talabot) had stumbled across Sequences, a 1988 cassette by Idee Du Femelle, and contacted Serrano to find out more about the project. The two Catalans put together a plan to start a new label, Mùsica Máquina, with the express purpose of reissuing Parera's forgotten cassette.
Parera had long given up hope that anyone cared about his music. "I had the tapes in a drawer, half-lost," he says. "I still have most of them, but there's two I don't even have myself." He'd begun making music in the late 1970s, spurred by the industrial, experimental sound that swept across Spain at the time, inspired equally by punk and the spaced-out sounds of the Berlin School. One of his first groups rehearsed in his garage, using barrels half-filled with gasoline as percussion. "There were eight barrels, and my friends played those and I played synthesizer," he says.
Idee Du Femelle released a split cassette with Madrileño Miguel Angel Ruiz, who'd go on to become a leading light of the Spanish industrial movement. Parera also played "industrial techno" with a saxophonist under the name Doner Kebab, and recalls one performance at a club in Terrassa called La Nau. "Two guys with three rows of keyboards, a totally avant-garde slideshow, and in front of them four or five girls dancing with pig's livers…covered in blood. They [the public] weren't ready!"
During the 1990s, he stopped making music entirely, heading to Texas for a couple of years, showing Spanish tourists around the state's honky-tonk bars. "I've always been passionate about Westerns, and country and western music," he says. 
Even after his own experiences, he was shocked to see musicians playing in bars earning only what they could make in tips. "Talented musicians! Musicians that make you say, 'How is this poor guy here?' In Austin, it was outrageous!," he exclaims. He came back and opened a country and western venue in Terrassa, organizing festivals and bringing U.S. groups to play in Spain. He still runs a small venue in his hometown now. 
However, Parera's output as Idee du Femelle, both past and present (he's been recording again since 2005) has little to do with any of this. "I'm working more with feelings, I try to capture my feelings at the time," he says. His process hasn't changed over the years—it's still an "analog" method based on "images of moments, the perceptions I have." "I'll go for a walk, in the Collserola [an expansive natural park in the hills above Barcelona], I'll see the trees, the sea, a sunset, and when I come home, that picture, I'll try to capture it on my keyboard," he explains.
.
00:10 / 00:58
This is a somewhat romantic approach to composition, and Parera agrees: "Exactly. What I'm making is really romantic music, to me." Which is why his work, although indebted to German artists like Roedelius and Moebius, audibly displays his passion for British new wave and art-rock from the '80s, from Joy Division through Bryan Ferry's Roxy Music and David Sylvian's Japan; artists who wore their hearts on their sleeves even as they upended conventions of what pop should or could be. "I cried listening to songs by those groups," he says. He can still recall the first time he heard John Foxx's Metamatic: "One of the most exceptional records that I've ever heard in my life."  
There's plenty of that arch, but beautiful melancholy in Idee Du Femelle, from the name itself—not a woman, merely the impression of one—to the hermetic bedroom process Parera uses. Naturally, it seeps into the music. "I usually work with minor chords," Parera says, adding that it's not an intentional choice but something "innate, something which comes from inside of me." The naiveté of his melodies seems almost at odds with the depth and width of his sound, on Sequences as on other recordings. 
Listening to Sequences now, Parera is adamant that he wouldn't change a thing, even after thirty years: "It came out fully formed." But listening to it does remind him of how he felt at the time. "Very melancholy, and above all fanciful; I had dreams of being in better worlds," he says. Sitting in Hivern's office, as Parera talks of recording more music, of preparing a live show, maybe with a guitarist; it's hard not to see a shadow of that melancholy youth in his eyes, smiling at the thought of his old tape finally seeing the light of day.