FEATURES
Tissa Mawartyassari's Harsh Noise Compositions Are Sonic "Ghost Stories"
By Noah Berlatsky · September 10, 2018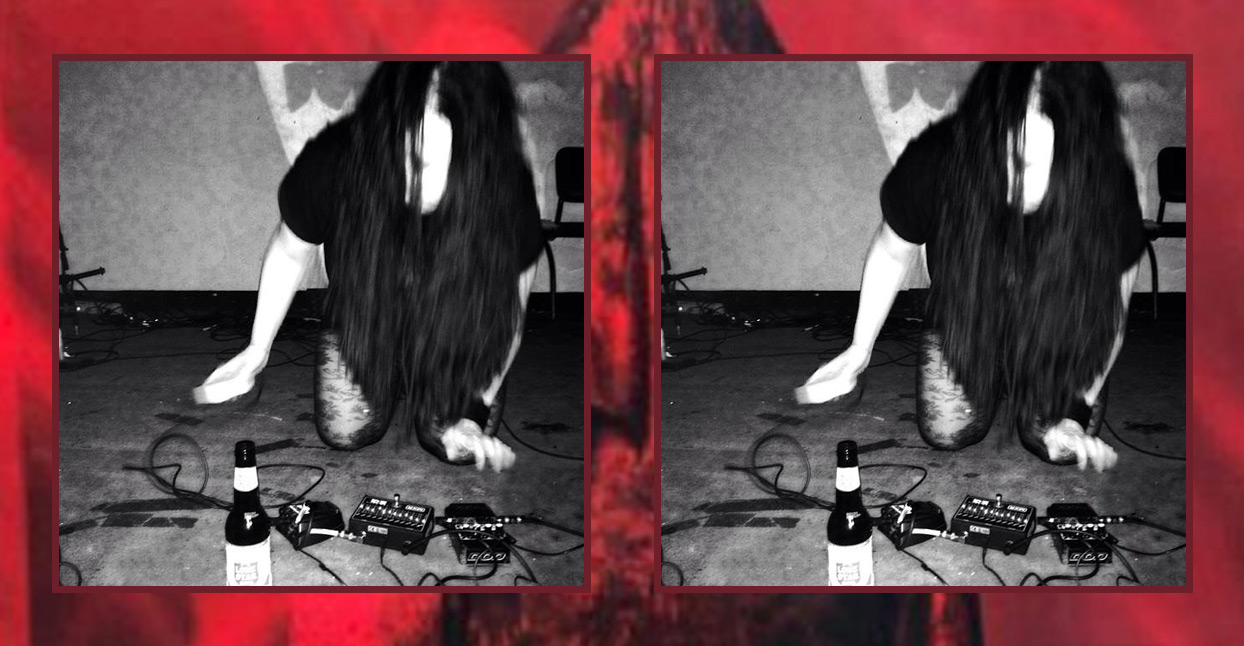 "I just love a good ghost story," says harsh noise wall artist Monica Isabel Sanchez. "And you can't have one without some kind of violence, sudden death, or exploitation."
Sanchez is talking specifically about the 2005 Singapore horror film The Maid, in which a Filipina domestic worker is caught up in a Chinese family's bloody past of murder and sexual violence. The film gave Sanchez the title for her primary solo project, Tissa Mawartyassari. "The name briefly appears in a yearbook that's being looked over in the film," she explains. The film also inspired the cover art for a couple of her most distinctive recordings, 2010's The Maid and 2008's Three, both released on her own micro imprint Red Angel Recordings.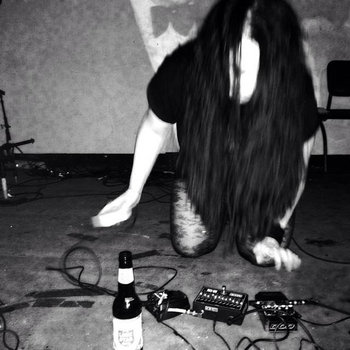 .
00:10 / 00:58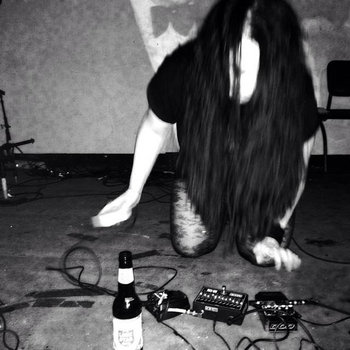 Harsh noise wall is dedicated to "blistering cacophony," as Michelle Ofiwe on Bandcamp Daily. Tracks aren't really music so much as undifferentiated slabs of feedback and noise. Within that narrow, unrelenting audio range, Sanchez's work can be oddly contemplative. Three, for example, sounds like you've stuffed your head in an amplifier, or have turned on a white noise machine to put yourself to sleep, depending on how high you crank the volume. "Every element of the sound is live," Sanchez says; she uses contact mics against fabrics or concrete and effects pedals to create her layers of hiss and drone. On Three, static skitters like restless spirits against a deep background buzz.
.
00:10 / 00:58
Sanchez, who was born in Mexico and grew up in Houston, needed time to get into in experimental music. "I was a late bloomer," she says. "My Mexican upbringing limited what I had access to music-wise. In high school I was more into punk, industrial, and metal." It was only in her 20s that she started to listen to noise and experimental music. She was strongly influenced by noise artist , whom she met in the mid '90s "at a Halloween party he hosted at his house," she says. "We had mutual gay friends, whom he invited, and they modeled for his fashion design. I remember talking most of the night with him about what he did as a noise artist and as a fashion designer."
At first, Sanchez says, her interest in noise music was intellectual rather than emotional. "But needless to say," she adds, "I was intrigued. When I started to recognize the elements of the looping and repetition of it, it became deeply meditative." She began listening to performers like Mayuko Hino of C.C.C.C., Cosey Fani Tutti, Diamanda Galás, and Throbbing Gristle.
Sanchez started her own project, Oral Meatplow, around 1995, releasing a handful of cassettes, some including contributions from Ramirez. Over the years she's continued to collaborate with him under a number of names, including All of Them Witches and An Innocent Young Throat-Cutter.
Sanchez began Tissa Mawatyassari in 2006. One of her first releases was "Red Angel," a 20-minute track that sounds like angry bees being boiled in the middle of a thunderstorm. At points, the texture gives the impression of whispering voices just on the edge of hearing. You can easily imagine it being used as a horror film soundtrack.
Sanchez started playing live in 2010, though she hasn't toured extensively. Her 2014 album Doors was inspired in part by anticipation of one of her only European visits. Its six tracks make for an hour and a half of throbbing white noise. The cover features her daughter, who was then 20, in a dress Sanchez made for her. (Sanchez's daughter plays guitar and drums and listens to industrial and metal, but is not necessarily a noise music fan. "Of course she knows what I do, but I don't think she listens to much of it," Sanchez says. "She respects it. I know that much.")
.
00:10 / 00:58
Most recently, Sanchez released the album on the Indonesian label Gerpfast. She's currently working on a release based on the 2013 French lesbian drama La Vie d'Adèle (Blue is the Warmest Color) with Charlotte Thevenin who runs and has an HNW project called .
One of Sanchez's inspirations, Romain Perrot of Vomir, that the differences in sound between HNW artists can be virtually inaudible. "It's very difficult to explain what makes my walls different from other artists. How do you describe the difference between noisecore or brutal death groups? It's the same challenge." HNW is not so much about expressing personality as about annihilating it, as individual traits are flattened beneath a consuming blank roar. Tissa Mawatyassari is a project that embraces its own erasure, creating noise so omnipresent it seems to slip into silence, like an importunate presence constantly disincorporating. For Sanchez, every track is a ghost story.