FEATURES
On "Graft," Thiefs Experiment With Free Jazz, Hip-Hop, Electronica and Dance
By Michael J. West · January 25, 2018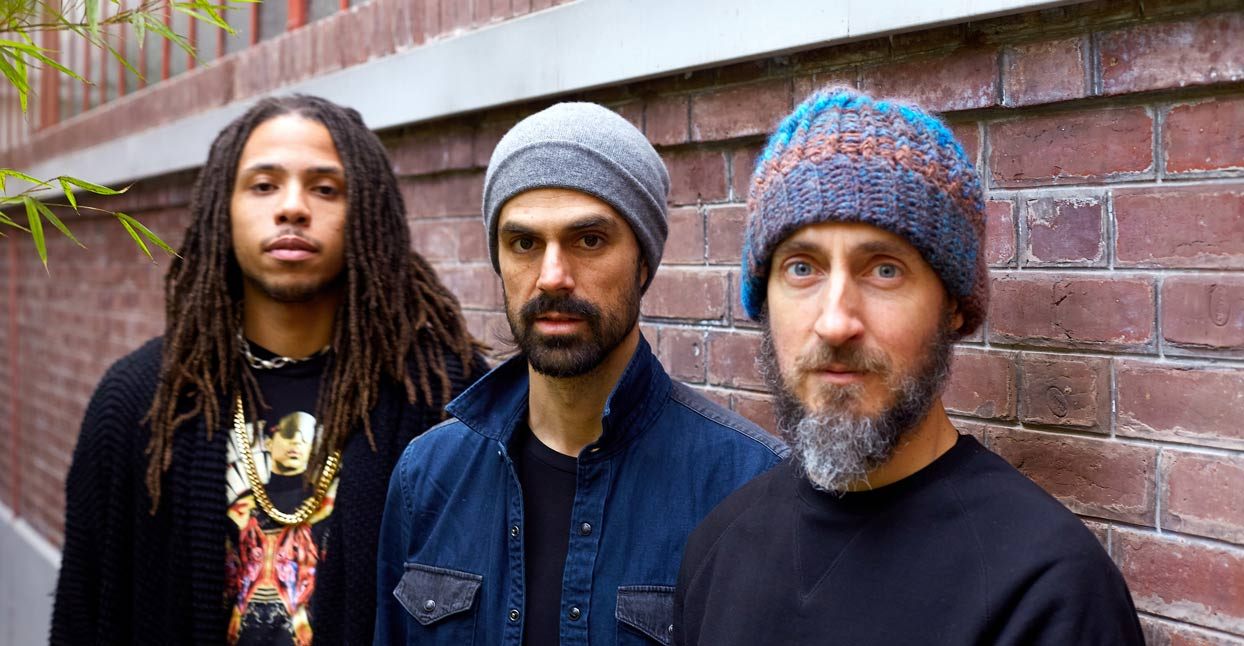 Even the most basic description of the band Thiefs is remarkably complicated. While there is a trio at the core, they are a loose and constantly changing collective of many musicians. The trio itself is transatlantic: bassist Keith Witty and drummer David Frazier Jr. are based in New York, saxophonist/reedist Christophe Panzani in Paris. Each musician doubles on electronics of all varieties. The music they play is a dense bricolage of jazz (free and otherwise), hip-hop, electronica, dance, and musique concrète.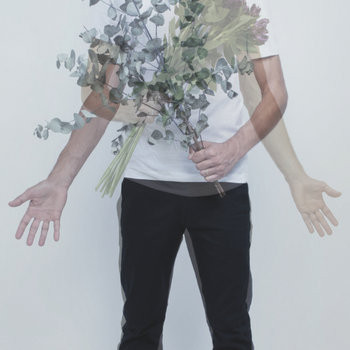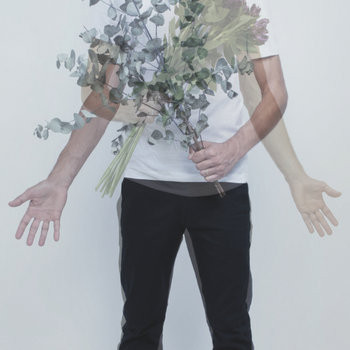 Merch for this release:
Compact Disc (CD), Vinyl LP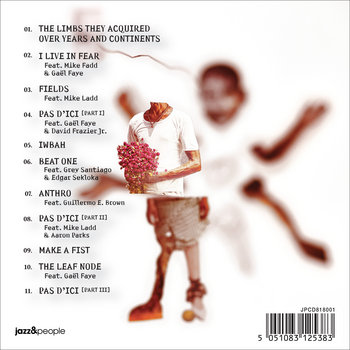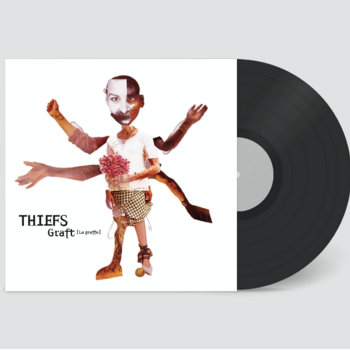 "When we started it we thought, 'This is gonna be a band where everyone is free to utilize their entire skill set and tool kit,'" says Witty, who cofounded Thiefs with Panzani. "And there are no rules about roles."
Thus the band's decision to create their second album, Graft, out of themes of uncertain identity and displacement, was natural: The themes are hard-coded into their DNA.
Then again, says Witty, they are hard-coded into everyone's DNA. "There's not a lot of people left who are in the place where our forbearers were 10 generations ago. So we approach the subject matter on the record from many different clicks on the aperture, as far as really zooming out and talking about our species and the movement of people, down to the very zoomed-in level of one person's experience in any given moment being a foreigner, or being considered a foreigner in the closest thing they have to a home."
Graft includes instrumental contributions from pianist Aaron Parks and drummer/vocalist Guillermo E. Brown (an original member who left the band in 2015). Thiefs' main collaborators, however, are the poet MCs and spoken word artists who contribute lyrical content in French and English. Foremost among them are the Rwandan-French MC Gaël Faye and American poet Mike Ladd, whose contributions on tracks like the duet "I Live in Fear" make Graft's bilingualism work.
The project was born out of a residency that Panzani accepted at a performing arts center in Metz, France, which provided him with the resources to work with guest performers and to develop new work with them. Panzani brought in Thiefs, Parks, Faye, and Ladd (who lives in Paris) and presented them with a concept that was then called "Uprooted and Re-Rooted."
"We gave the MCs that notion of a botanical metaphor," says Witty. "A tree that's been uprooted and replanted somewhere else in an environment that isn't the same, and how that organism will grow, change, flourish, die. And everybody was asked to deal with that from a personal level."
It came naturally to them, too. Ladd comes from a mixed background and is an American living in France; Gael had lived in Belgium and Rwanda (and is now a celebrated bestselling author in France). Another guest MC, Edgar Sekloka, is the French-born son of African immigrants.
"Nobody had to reach for it," says Witty.
Merch for this release:
Vinyl LP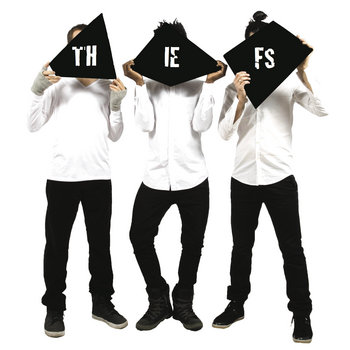 Both France and the U.S. were already mired in controversy about immigrants and cultural identity in 2015. But there was no specific effort on Thiefs' part to be "timely," so to speak. For one thing, nobody knew yet that these would become the dominant issues of both countries' presidential elections. For another, the musicians on Graft engage with questions of otherness and displacement—not as issues of the moment, but constantly.
"I see it everywhere," says Witty. "I think maybe some of that is a testament to the commitment of artistry. To be an artist is to go about your life in an investigative manner, both inwardly and outwardly—especially when it comes to the things that compel and inspire you. When you choose to live your days that way, it's not surprising that those things we work on end up being timely."
The mysteries of the creative process may also have aided their selection of the album's title. Witty rejected Panzani's suggested title of Uprooted and Re-rooted (in French, Déraciné et Reraciné) as too clunky in its English translation. Panzani returned with Graft, altering the metaphor from a reacclimated plant to a surgical attachment, which causes demands that both the host body and the new attachment readapt. Witty loved it. "But you know," he told Panzani, "in English that word also means corruption and scandal. Did you know that?"
"I had no idea!" laughed Panzani.
Call it a byproduct of the band's inherent complexity. "When you deal with this constant translation, there's a lot of extra stuff that gets stirred into the pot, and I think that's one of the wonderful things about our collaboration," says Witty. "Things end up in the mix because of those lines we're crossing in attempting to communicate.
"So I'll take that extra meaning. Let's say that it was somehow in the air."
-Michael J. West