FEATURES
The Unearthing of Thelonious Monk's Lost Live Classic
By Dean Van Nguyen · October 05, 2018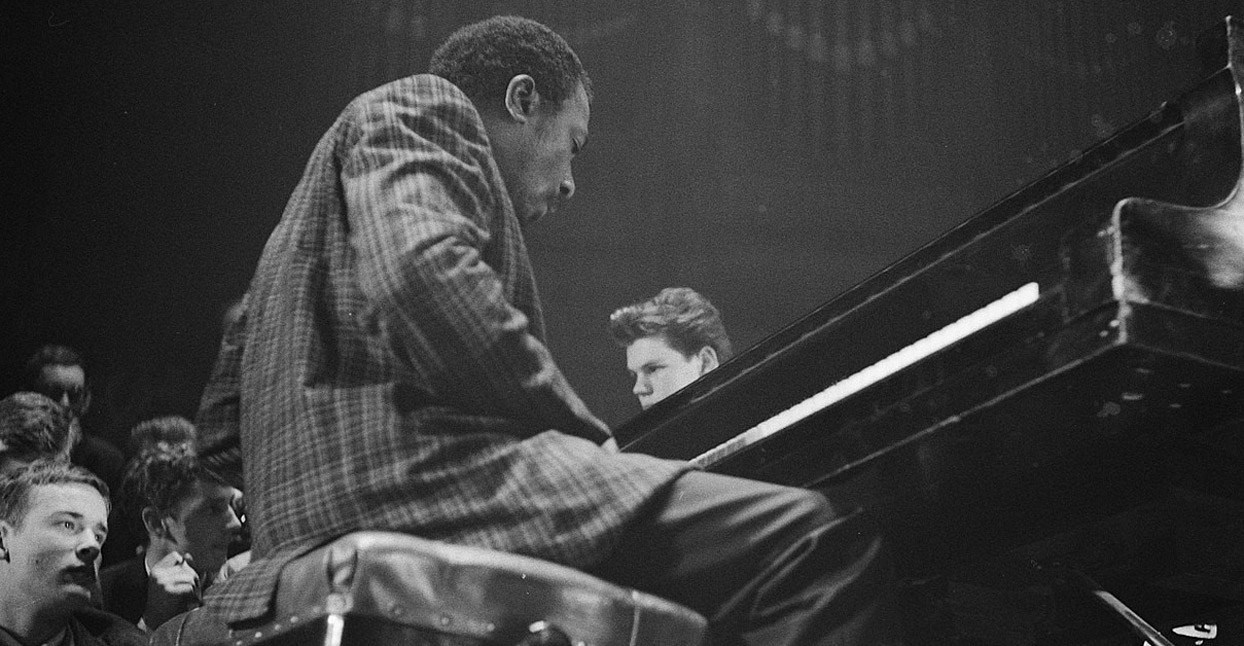 To drop the needle on Mønk, a newly released live set cut by jazz pianist Thelonious Monk in 1963, is to hear a slice of history that almost dissolved into dust. Incredibly, these recordings were really close to being tossed into the garbage and lost forever. Yet the quality of this record makes it feel like a find akin to Montezuma's treasure or a lost Botticelli—and already a vital ripple in Monk's unimpeachable legacy.
It was in Copenhagen's Odd Fellow Palæet venue, an opulent Rococo town mansion built in the 1750s, that Monk laid down this scintillating set. When he took to the stage on March 5, 1963 for his second-ever Copenhagen show, the pianist was somewhere near the peak of his powers. The previous year had seen the release of his breakout Columbia Records debut Monk's Dream, and the New Yorker's momentum would culminate with him gracing the cover of Time magazine in 1964. The Denmark show was just one stop on a high-profile European tour organized by legendary jazz promoter George Wein—who, at aged 93, is still with us. If ever there was a time to witness Monk in sermon, this was it.
One fan in the crowd that night was Christian Braad Thomsen. The Dane has gone on to forge a huge body of work as a filmmaker but, back then, Thomsen was living in Denmark's second largest city Århus, penning jazz reviews for a local newspaper. Today, the 77-year-old still listens to Monk almost daily. "I loved him right from the beginning. I never heard that kind of piano playing," gushes Thomsen. "Those years, around the '60s, they were, I believe, a sort of culmination of jazz. At the same time Monk played in Copenhagen, Miles Davis played there, John Coltrane played there, and Monk certainly was on the same level as they were."
A struggling scribe back in 1963, Thomsen could barely afford train fare to Copenhagen but not a concert ticket. Once he got to the venue, he managed to slip through the musician's entrance without being questioned. After entering undetected, he unexpectedly bumped into Monk and his wife, Nellie. On the fly, Thomsen tried to conduct a quick interview.
"It was a weird experience, because I hadn't planned to meet him. It was a mistake that I suddenly stood in his practicing room," Thomsen remembers. "We didn't really talk. I tried to make an interview with him but all he said to all my questions were, 'Yeah, man. Yeah, man.' In those days, I think we called it 'hip' to react like that. Later, I found out it was certainly also a mental disease."
Monk was said to have suffered from various mental disorders. The nature of these issues, and the extent to which they affected the musical genius, will probably be debated forever without being fully resolved. Thomsen, though, attributes them to Monk's struggle to communicate with him.
"A couple of months ago I noticed a sentence from the German philosopher Friedrich Nietzsche," Thomsen says. "Nietzsche said, 'Compared to music, language is a very vulgar way of communicating.' That is a great sentence, especially because it was said by a man of language, like Nietzsche… Monk only communicated through music."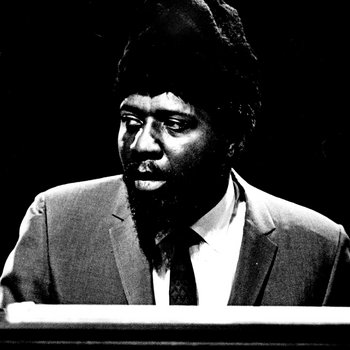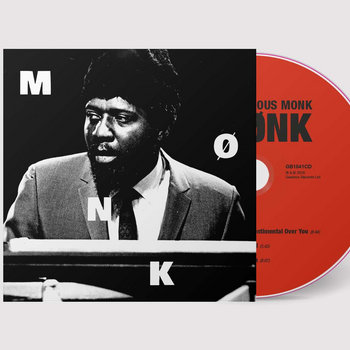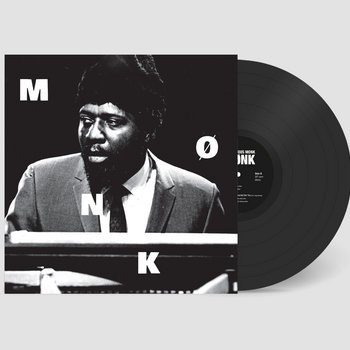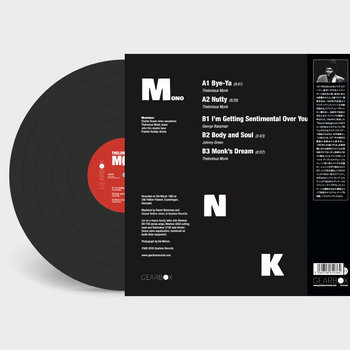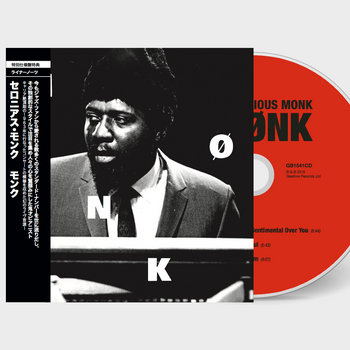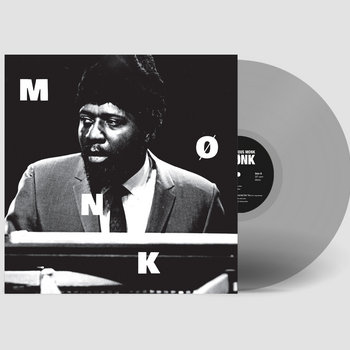 .
00:10 / 00:58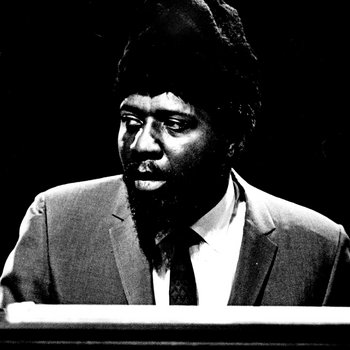 Merch for this release:
Compact Disc (CD), Vinyl LP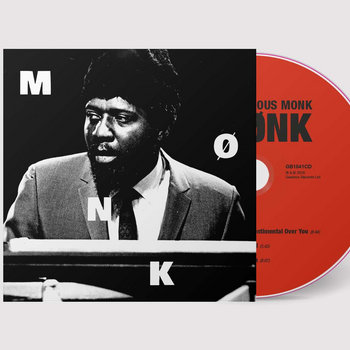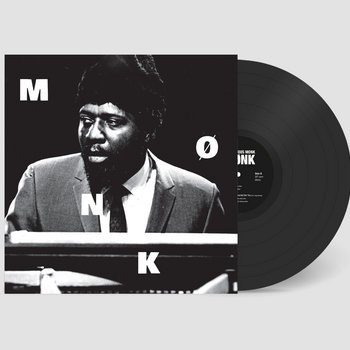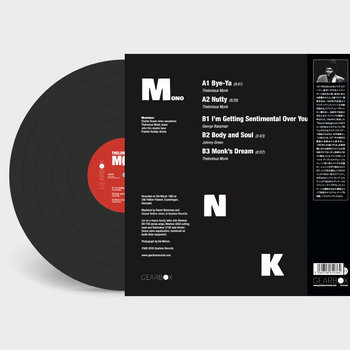 Monk took the stage that night with one of his most definitive line-ups: tenor saxophonist Charlie Rouse, who served by Monk's side from 1959 to 1967; bassist and future Sun Ra collaborator John Ore; and hard-thumping drummer Frankie Dunlop. Though this was the same line-up from Monk's Dream, the four musicians can be heard reimagining and exploring these classics in new ways in this performance. Mønk is everything at once: the peak of long-building momentum, the result of four musicians smoothly finding each other's groove, the crystallization of jazz genius.
Take "Monk's Dream" and "Bye-Ya," which also appeared on Monk's Dream. Both compositions are significantly longer, giving the band more space to wig out. On "Bye-Ya," Monk draws applause by gently tinkling with the peppy, rhythmic hook that makes the song so instantly familiar.
"Nutty" was a tune Monk notably recorded with iconic saxophonist John Coltrane in 1961, but was also commonly slid onto his personal setlists. The two standards, "I'm Getting Sentimental Over You" and "Body Soul," were also regularly heard at Monk gigs during this period.
Listening to Mønk over five decades after it was captured on tape, there's nothing on the audio that gives clues to Monk's demeanor onstage that night, though Thomsen remembers him having a good time. "He didn't talk to the audience, of course, but he really didn't care about the audience," Thomsen says. "When he didn't play, he danced in front of the other musicians, but with his back to the audience. That was pretty extraordinary, I remember."
The concert was recorded by the Danish Broadcasting Corporation and aired four days later for a radio audience. And that was it. The broadcast appears to be the only time the recordings were widely heard, until now.
Enter Gearbox Records owner Darrel Sheinman, who first obtained the tapes about six years ago, buying them off a Danish producer and vinyl dealer who, Sheinman says, rescued the recordings from a market trader who was close to tossing them altogether.
"He was buying a bunch of vinyl off a guy in a market somewhere in Denmark," Sheinman says of the Danish dealer. "He just saw them on the stall and said, 'What are you going to do with these tapes?' And the guy says, 'Well, I don't know, I'm going to throw them away, they're not much.' I don't think he knew what was on them [laughs]."
Sheinman began a process of securing permission from Monk's estate to release the set. Because the recordings were more than 50 years old, Gearbox didn't actually need the legal green light, but, as Sheinman says, "It's always better to try get clearance from the family or their lawyers at least, so I did."
Then there was the quality of the tapes. "Being honest, I have to say it was easy," he says of the mastering process. "It doesn't make a great story, but the recording was so good and the tape was on a nice old Scotch [recording] tape—the Scotch tape was the best."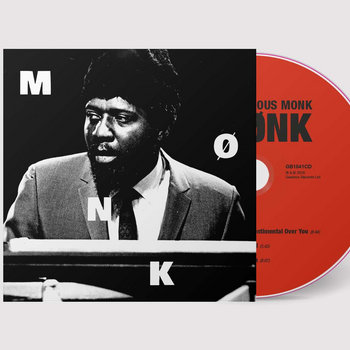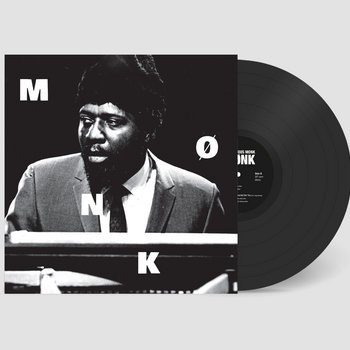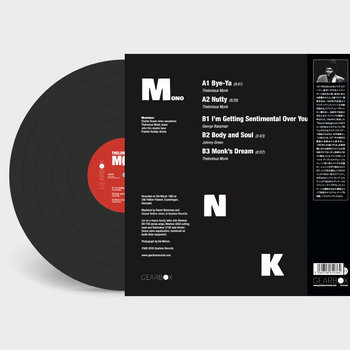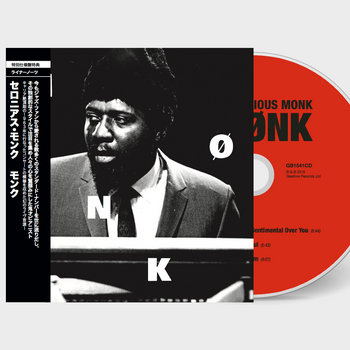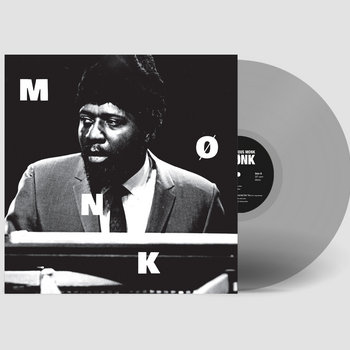 .
00:10 / 00:58
Merch for this release:
Compact Disc (CD), Vinyl LP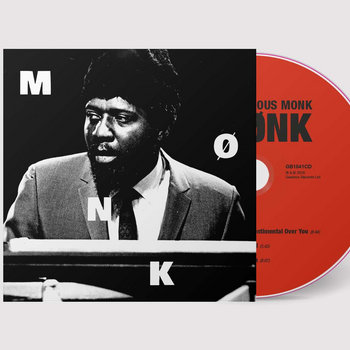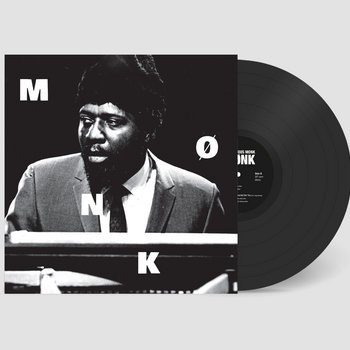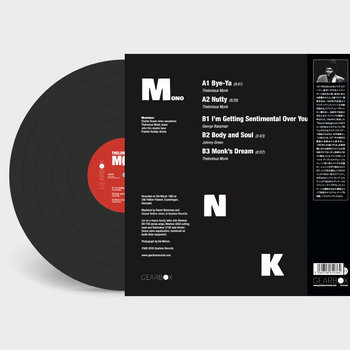 Incredibly, the Danish producer whom Sheinman obtained the tapes from had planned to mine them for acid jazz samples, which is akin to using crown jewels to decorate your beach sandals. The producer did, though, also intend to hand the tapes over to Denmark's national jazz archive when he was done using them. "So, once we've finished with these tapes we might do the same," says Sheinman.
In Sheinman's mind, Mønk represents the zenith of the legend's recording output. He compares it to Miles Davis's Kind of Blue—the album burgeoning fans cop first. "It was such a good rendition that we just decided to release it because there hasn't really been a completist Monk release," Sheinman says. "There's a lot of great tracks from all different sorts of albums. This one consolidates everything in one."
It's a bold assertion that many of Monk's disciples might disagree with. What's undeniable is that with the release of Mønk, the star's indomitable legacy has been reinforced. It's both a deserving commemoration and an easy record to tell friends to check out if they're curious about who this guy was. What you get from Mønk is Monk, beautifully playing some of his favorite compositions, distilling his artistry in a way that'll keep heads bobbing for years to come. That the record has been literally saved from the trash is a twist of fortune to be treasured forever.