FEATURES
Thee Oh Sees: The Bandcamp Guide
By Charlie Zaillian · January 12, 2022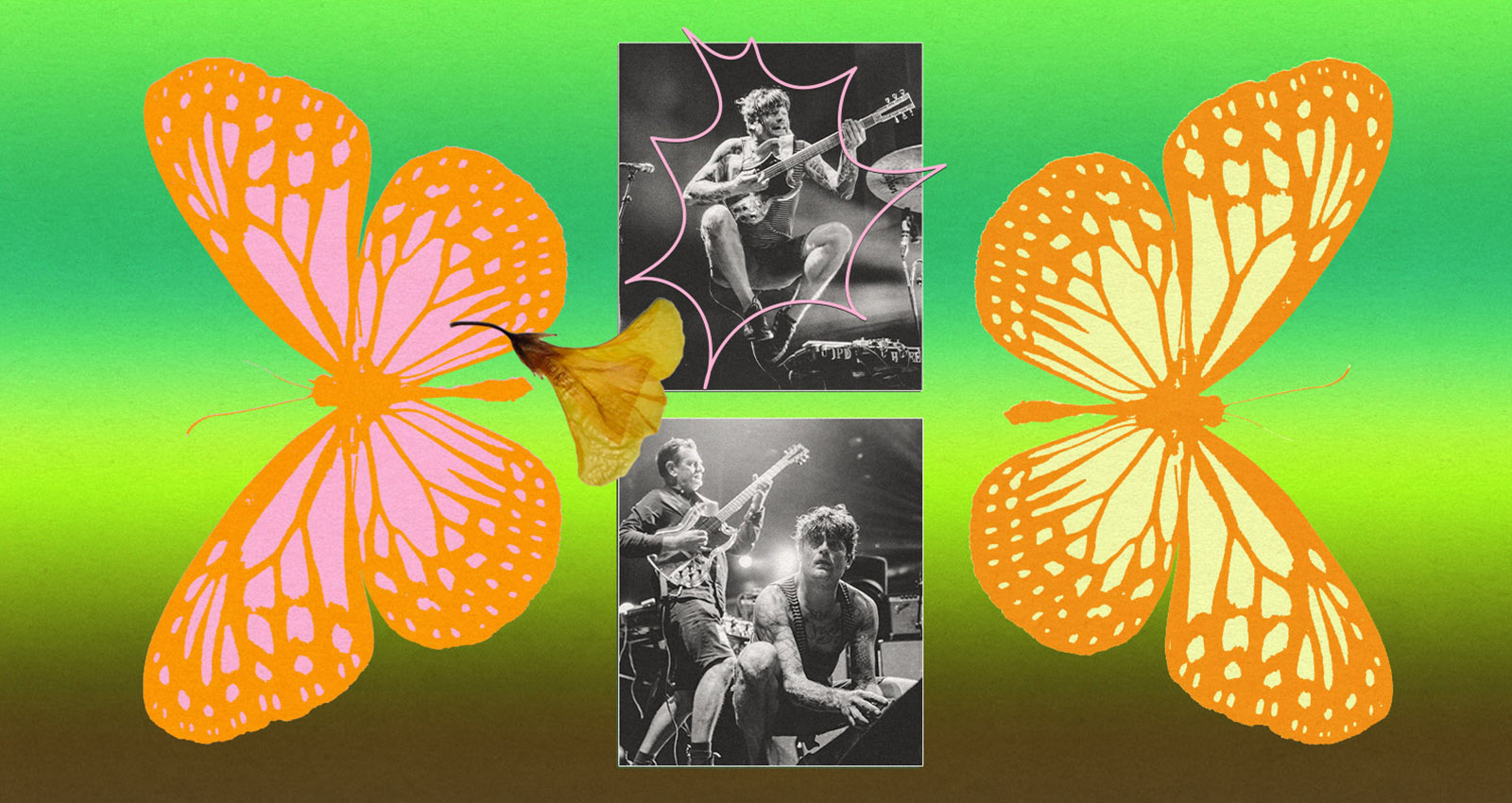 Any discussion of American garage rock in recent decades should begin with Thee Oh Sees. The California group, and its head honcho John Dwyer, have—over 20-odd years and a staggering 26 LPs (and counting)—built their name on unparalleled industriousness, unreal live shows, and an oft-imitated, never-duplicated signature sound: hard-driving, relentlessly grooving psychedelic punk with lyrical and thematic easter eggs galore for sci-fi and fantasy heads.
Dwyer came to San Francisco from his native Providence, Rhode Island, in the late '90s and cut his teeth with cacophonous troublemakers like Pink & Brown and Coachwhips. He began Thee Oh Sees (then "OCS"; they've also been billed as The Oh Sees, Oh Sees, and, currently, simply Osees) as a bedroom recording project, in time building it into a full-band juggernaut with a perpetually-shifting lineup that's included two separate dual-drummer iterations.
Based in Los Angeles since 2014, Thee Oh Sees and its fearless leader have scarcely taken a day off. Though 2020's shutdown marked the longest break from playing live in Dwyer's career, the 47-year-old musician kept busy, releasing more than a dozen new records on his label, Castle Face Records. That included the debut of a new project, Bent Arcana, plus Osees albums number 23 (Protean Threat) through 26 (Weirdo Hairdo). In fall '21, Thee Oh Sees returned to the stage, crisscrossing the U.S. with a skeleton crew of just the band and its sound person. "I was first in line to get back," Dwyer says. "It was great—crowds were hungry, and people were kind."
Key to Thee Oh Sees's longevity has been the way the band's recorded output has consistently reflected the visceral power of their live shows. Still, as is the case for any act with such a colossal discography, it can be daunting for new listeners to make sense of and get into; so on the eve of a string of European dates, Bandcamp caught up with Dwyer via phone from L.A. for backstories and commentary on some of his songbook's staples and obscurities, personal faves, and new directions, in no particular order.
---
Bent Arcana
S/T
"It's a new, fun thing to fuck around with," says Dwyer of Bent Arcana, a cross-coastal ensemble trafficking in improv-based funk, free jazz, and world music stylings. In November, the live version of the group—with Oh Sees synth player Tomas Dolas and hand-percussionist Andres Renteria representing L.A. alongside Peter Kerlin (bass) and Ryan Sawyer (drums) making up the New York-based rhythm section—debuted at Le Guess Who? Fest in Utrecht, Netherlands. "I made sure we practiced a lot ahead of time at home," Dwyer laughs. "You don't want to suck in Holland."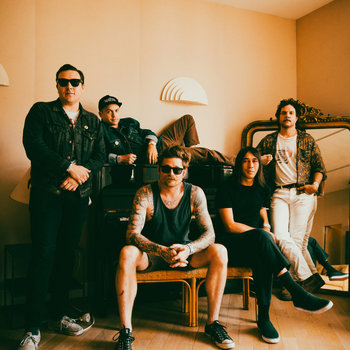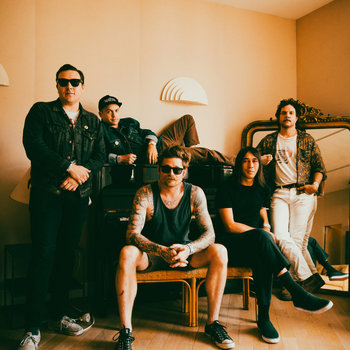 By the turn of the 2010s, touring at a Black Flag-like clip confirmed that Thee Oh Sees would be a well-kept San Francisco secret no longer. Instrumental in capturing the band's frenetic-yet-airtight performances to tape on this pair of LPs was producer Chris Woodhouse. "He's a fantastic engineer, fantastic musician," says Dwyer of Woodhouse, who previously recorded Seattle post-punks A-Frames and played with Sacramento's short-lived-but-brilliant noise-mongers Mayyors.
"Ninety percent of what you were hearing [on Masters Bedroom and Help!] was live," Dwyer says. "We'd been touring constantly, making money for the first time [and also] doing a lot of drugs. We'd become road dogs…and wanted to [capture] that in a big room."
Warm Slime, another Woodhouse product, is the closest recorded distillation of an early '00s, amphetamine-powered, dual-drummer Oh Sees set. Starting as a snotty scuzz-pop banger before lapsing into a hypnotic long-form jam, Warm Slime's unrelenting 14-minute title track comprises its entire first side. As locked-in as the band had been at that point, recording Warm Slime was "a fucking catastrophe," remembers Dwyer.
"I'd been working at this hip-hop club in S.F. on Sixth Street, where all the heroin dealers hung out. Woodhouse and I brought a TASCAM 388 in there. Gave [the owners] $500 on the condition that we could have the room for the day, and an open bar. I can't remember if it was Pride weekend or Folsom Street Fair, but either way we had to park on the perimeter of the parade and lug our gear through this huge event to get to the club. It was hot, we were hungover as shit, and of course Woodhouse was irritated. But there was this little gap under the door, and [at times], a little feather boa would blow in. That record has the vibe of that room, that day."
Arriving on the heels of the prolific stretch capped by Warm Slime, Castlemania marked a slight return to the early lo-fi experiments (recorded by Dwyer under the moniker Orinoka Crash Suite—OCS for short) that laid the groundwork for what Oh Sees would become. "I think of it almost as a children's record," he says of Oh Sees's 11th LP, a 16-song study in discombobulated freak-folk with a sound decidedly more Haight-Ashbury '67 than Mission District circa '11.
"Making it, I had no idea what I was doing," Dwyer admits. "Recording drums at home willy-nilly with no click track, tempos would shift. I had one amp, one microphone [and] handheld instruments like flute and tambourine that were easy to record. I didn't intend for [Castlemania] to be so singsongy, creepy, and weird. It just came out that way."
Thee Oh Sees's 16th and 17th albums—the companion LPs A Weird Exits and An Odd Entrances—bridged the band's punk rock Northern California era with the prog-and-jazz-minded experiments that'd come once Dwyer settled into his L.A. digs. Front-loaded with melodic headbangers like "Ticklish Warrior" and "Plastic Plant," the crystalline tones and Yes-style time signature-shifting of "Crawl Out from the Fallout," "The Axis," and the rest of A Weird Exits's back half forecasted the next string of Oh Sees LPs.
Dwyer characterizes Weird Exits as "more hi-fi, perhaps," while Odd Entrances "was the cutting-room floor earworms that were left over." Going in, "I wanted the sound to be beefier, stretch out harder, go more aggressively," he remembers. "I love pop music, love a good hook. We were still very groove-based then. But we were also getting heavier."
The progressive-rock inclinations hinted at on Weird Exits and further explored on 2017's Orc took the forefront on Thee Oh Sees's Smote Reverser (2018) and Face Stabber (2019). "I've always loved 'out' signatures and tunings, and that was the first time I had a band with players who could pull that off," Dwyer says. With that out of his system, though, the pendulum was due to shift back to the sound that ultimately earned Oh Sees that freedom to experiment on a grander scale.
Dwyer's intent for Protean Threat, released in September 2020, relatively early in COVID times, was "a concise, straightforward punk record." The live shows lately have followed suit. "The set right now is aggressive," he says. "There are longform improvised bits, but it's pretty punk rock." That'll inform Oh Sees's next move, Dwyer goes on. "It'll be even more pared down—recorded at home, with SM57s. A simple, primal thing. Hopefully this fall, we'll start tracking at my house."