FEATURES
Catching Up With The Telescopes, Underrated Influencers of Shoegaze
By Ron Hart · July 31, 2017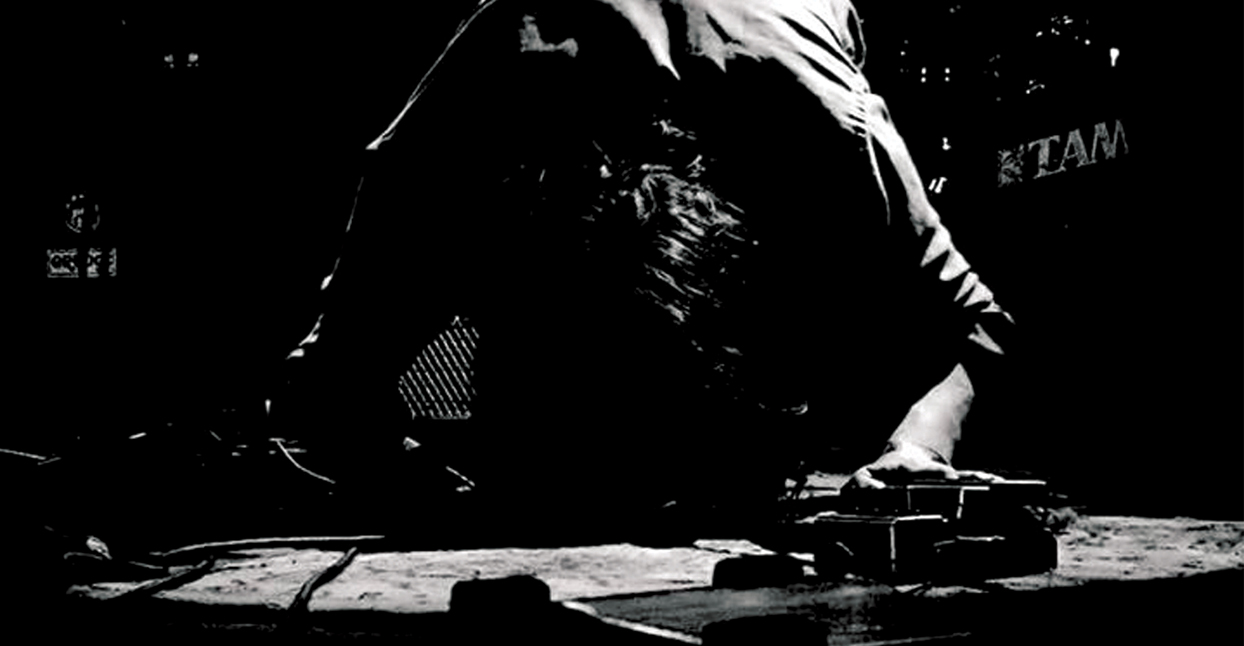 For 30 years, The Telescopes have existed on the outskirts of the U.K. pop scene, in a host of different forms. Founded by primary member Stephen Lawrie in 1987 as a way to channel his love for such American underground icons like 13th Floor Elevators, The Velvet Underground, and Suicide, the band has since inhabited the worlds of noise, shoegaze, Britpop, and space rock without disappearing too far into any one of them. Rather, Lawrie has preferred to stitch all of them together into a kind of dreamcoat that's wholly unique. Their eponymous second LP, released on Creation Records in 1992, is a stronger Salvo to Britpop than the records unveiled by Pulp or The Charlatans that year. On their decade-in-the-making follow-up Third Wave, Lawrie immersed himself in jazz and IDM to craft a fitting testament to the endless possibilities for the rock band format in a Kid A afterworld.
Since signing with Hamburg, Germany indie imprint Tapete Records in 2015, Lawrie has returned to his roots in noise and space, building on the sound of the scene he helped spawn, with nods to early Primal Scream and Spacemen 3, and then taking it down darker, more abstract musical paths. For his second Tapete full-length release, As Light Return, Lawrie is celebrating three decades in music by tangling up reverb, delay, and echo into some of the most impossible knots he's crafted yet. It's a dizzying five-song journey that crescendos with epic 14-minute closer "Handful of Ashes," where his feedback reaches raga-like levels of abandon thanks to the improvisational craft of his backing group, St Deluxe.
To celebrate the 30th anniversary of The Telescopes, we spoke with Lawrie about the evolution of his underrated and remarkable outfit, whose time to be recognized as one of the quintessential architects of the British experimental rock movement is long overdue.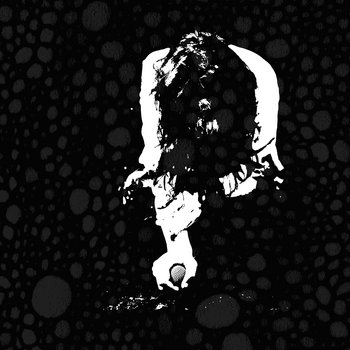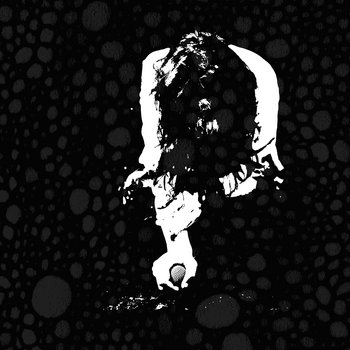 This year marks the 30th anniversary of The Telescopes, and it would be great to know what inspired you to create this group all those years ago. Did you always see the project as a shape-shifting entity, not tied to any one specific sound, or was there something concrete that inspired you to make music in 1987?
I was inspired by things I disliked just as much as things I liked—the bad stuff that happened during my teens and the awful music that dominated the charts in the 1980s. The Telescopes were a reaction against pretty much everything around me at the time.  It's been a shape-shifting entity right from the start. There were about six lineup changes prior to the first release, and every record has been different. It has never been a conscious decision to have a revolving lineup or to be a fixed group; it's more a product of circumstance than anything. The most important thing has always been what is coming out of the speakers. The Velvet Underground, Suicide, and the 13th Floor Elevators made me feel less alone and safer in my own head. They embraced the darkness around them yet created in light. All of those groups reaffirmed my belief in inspiration and expression being crucial to music as an art form, and ability less so. I see their music as paintings or films created in sound, which is exactly what I try to achieve with The Telescopes.
How welcoming was the London club scene to The Telescopes? Was there a specific venue that specialized in or catered to more abstract or experimental music? 
We started out playing cities like Birmingham and Nottingham and word spread through the fanzine culture that prevailed at the time. Our first London shows were fairly empty—we played Hype at the Bull & Gate in Kentish Town and there were about 20 people in the audience. I think those 20 people must have been influential, because we were invited to play much better nights after that. The Falcon in Camden was a venue where a lot of noise bands played some of their first gigs. By the time we released The Perfect Needle, our shows at The Falcon were so crammed you couldn't light a match. There was almost zero oxygen.
Besides the influence of Velvet Underground, Suicide, and 13th Floor Elevators, how else did the American underground inform your listening and creative impulses?
Before I discovered any of those groups, I was already into the Pebbles power pop compilations that were coming out in the mid '80s. Through those groups, I discovered other music such as The Stooges, Patti Smith, Lydia Lunch, and so on. I also listened to a lot of the West Coast psychedelia such as Buffalo Springfield, The Byrds, Love, Great Society, and West Coast Pop Art Experimental Band. The more adventurous side of The Beach Boys also inspired, as did Captain Beefheart's more abstract works, like Trout Mask Replica. Sun Ra was another epiphany.
What prompted your move to Creation in the early '90s, and the more melodic sound of your second LP? 
It was a gradual transition. We had recorded the Precious Little EP for What Goes On Records, who promised the world on a Friday, but come Monday, were in the hands of official receivership. The whole thing was a mess. No label wanted to get involved unless I could get out of that deal. Then Alan McGee came to a show in Birmingham and had to leave because it was too intense. The next day, he decided that was a good thing and got in touch. I explained the situation, but he wasn't deterred. Alan informed the receivers that The Telescopes weren't 'a fucking can of beans' and demanded they return all of the rights and master tapes to me immediately, which they did. So I signed to Creation. The music was already changing by the time of the move; I was becoming more engrossed in the creative side of things, with more access to studio time. A lot of noise bands from that time will tell you that the live scene was pretty brutal; there was a lot of violence at the shows. I was getting sick of being spat on and having bottles thrown at me, whereas making records was becoming more and more of a mind-expanding experience, so I followed my inspiration.
How much did the Telescopes get swept up in the Britpop scene at the time of that second album, and what was the experience like for you?
Britpop came along a little after the second album; by the time it kicked in I was burned out and had put The Telescopes on indefinite hold. Nobody was really interested in The Telescopes anymore after the second album—it didn't receive the recognition it has now. If you take a listen to the Rare Studio Outtakes 1990-1993 on Bandcamp, they are the direction I was moving in after the second album—towards the kind of direction Third Wave took some eight years or so later.
What inspired the more rhythm-driven aspect of Third Wave?
The advent of home computers, partly. That whole technology was introduced to me by friends making breakbeat music on PCs. I found breakbeat a little too light-hearted for my personal taste and, in turn, the breakbeat kids found me intense. But I took away some inspiration with me, as did they. At the time, I was also hanging out with and releasing music on my Antenna label by more space rock, post-rock, and experimentally-minded artists. I guess with Third Wave, a lot of different ideas rolled into one. The musicians involved in the making of that record all come from diverse musical backgrounds.
What informed your decision to return to a darker, more experimental tone on your more recent works?
These are dark times, I'm not the kind of person to pretend they aren't. I find it more productive and inspirational to accept it and try to create my way out.
What informed the direction of As Light Return following up on Hidden Fields?
I just kept writing, it felt like a continuation of Hidden Fields, I felt there was more to be said without saying too much.
This is your second album with the members of St Deluxe. What's it like for you working with a previously-established act?
It's really interesting; I work with a few bands who are established in their own right, like Flavor Crystals from Minneapolis, San Francisco's LSD And The Search For God, and One Unique Signal from London. Despite them all having their own ways of working, they are also open to other ideas, as am I. It's very much a two-way conversation. St Deluxe have all worked with different artists in both performance and production capacities, so it's always a breeze, even when we hit a wall. They're a great band, I've witnessed the changes they've gone through over the past few years and listened to their music progress. All of the musicians I work with are very inspirational in their own way.
The closing number on As Light Return, 'Handful of Ashes,' is clearly the album's highlight, and it would be great to hear the story behind its creation.
It started off as a phrase that came to mind and persisted to resonate with me throughout some difficult times, 'hand full of truth, hand full of ashes.' I was then asked in for a second radio session with Part Time Punks in L.A., and I didn't want the session to consist solely of songs currently in the live set, so I decided to shoot for something new. We recorded a version of 'Violence' from the first album and hit a drone jam at the end, after the drums drop out. I started chanting those phrases, occasionally adding the line 'handful of you.' I was working on two very different pieces of music for As Light Return at the time. When I got home from L.A., I tried the phrases out on both pieces. They seemed to work with each of them in different ways. It occurred to me that I was using 'hand full' and 'handful' in the lyrics, which inspired me to expand on both ideas. I see 'Hand Full Of Ashes' as the death of all hope and 'Handful Of Ashes' as being sick of the death of all hope. Musically, 'Handful Of Ashes' was built around a setting on my EDP Wasp synth I've played around with a few times. I used it on [the 2005 album] #4 as well.
Merch for this release:
Vinyl LP, Compact Disc (CD)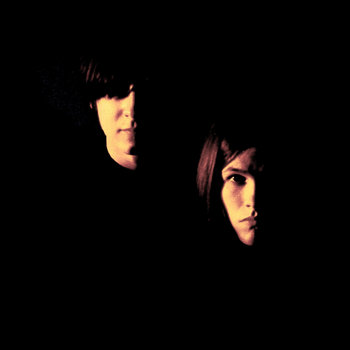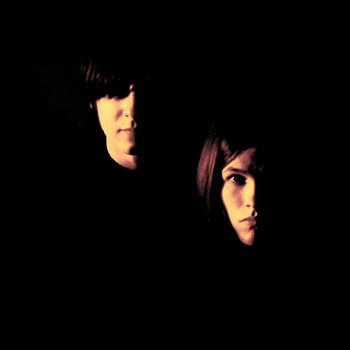 How much does the Telescopes sound evolve with your own personal tastes?
I think for me, personal taste is just another tool to edit with. For example, I'm not too keen on chorus, flange, or phase pedals—they sound too predictable to me, a kind of lazy approach towards making a far-out sound. If anyone adds that kind of thing to Telescopes recording, it's only a matter of time before I either fuck it up in some way or delete it. Sometimes fucking something up can lead to new and exciting possibilities.
Do you still have an interest in creating more straightforward pop music?
I don't think I've ever had much interest in making anything straightforward, things have to work on too many levels for me.
Are you comfortable with the type of sound the Telescopes have arrived at in 2017?
I have more surprises in store before the year is out.
What's perhaps the biggest takeaway from 30 years of making music?
Remembering why I started making it in the first place.
—Ron Hart