FEATURES
The Trailblazing Disco-Reggae-Rap of The Pearls
By Martyn Pepperell · April 13, 2021
"Music started for me early," explains singer, songwriter, and producer Norman Watson, one-half of The Pearls, the late '70s/early '80s Jamaican duo he was in with Stanley Shaw. "After I left senior school, I used to move with Ken Boothe and all of those singers." Speaking from his sunny home near Linstead in Jamaica's St. Catherine parish, Watson is thinking back to his youth in Fletchers Land, a neighborhood in downtown Kingston. As he tells it, he couldn't go outside without bumping into a future legend. "I grew up with Gregory Isaacs, Errol Dunkley, and Derrick Harriott," Watson says.
Watson made his recording debut in the early '70s with a series of reggae singles for two key local producers, Phil Pratt from Channel One studios and Willie Francis. Francis owned a record store on Kingston's storied Orange Street, which he ran a label out of called Little Willie Records. 
Merch for this release:
Vinyl LP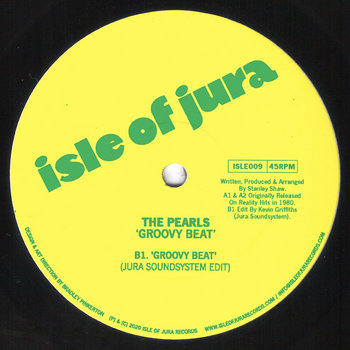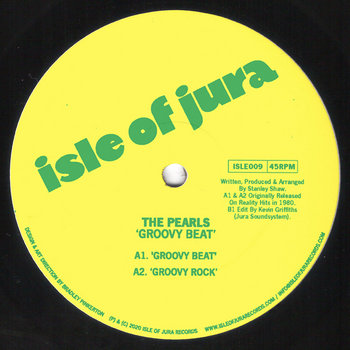 While he was working with Francis, Watson befriended Clive Chin, the eldest son of the deceased Jamaican recording industry great Vincent "Randy" Chin. Chin Sr. founded the legendary Kingston record shop Randy's Records, before relocating to New York and establishing VP Records, one of the world's biggest reggae record labels. Clive Jr. gave Watson a job at Randy's, and he didn't look back. "I was there for twenty-eight years," Watson recalls. "They had a studio and a pressing plant upstairs, and I sold records to everybody," he says, stretching everybody out for emphasis before mentioning names like Sly & Robbie, Fats Domino, Millie Small, and Augustus Pablo.
In the late '70s, one of Watson's friends mentioned a singer named Stanley Shaw who was working at Regal Theatre, a luxurious cinema located in Kingston's Cross Roads neighborhood. "He told me about Stanley [Shaw]," says Watson. "I said, bring him come, then he went to my yard. When he started to sing, he sounded good. So we formed The Pearls."
Watson and Shaw fell in with a group of songwriters that included Winston Dakin, aka Prince Huntley, who became one of their close collaborators. "Those were good days," Watson says. "Artists used to link together more. There was more love, more songwriting, and we used to take advice from each other, so the fineness of the music was nice."
Merch for this release:
Vinyl LP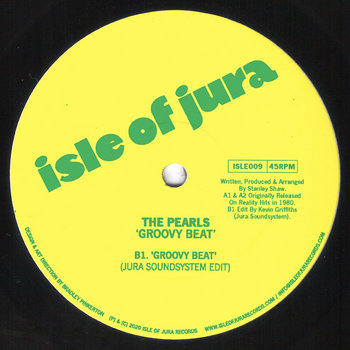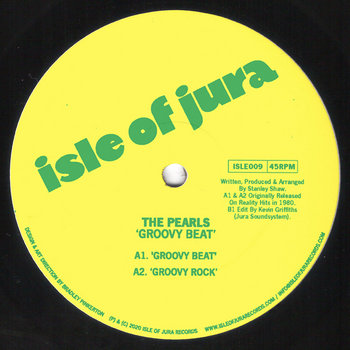 In 1978, Watson established his own label, Reality Hits, with releases from The Pearls and the deejay Ranking Trevor. Although they were roots reggae disciples, The Pearls followed the rise of R&B and disco-funk. When New Jersey's Sugar Hill Records released early rap singles from Sugarhill Gang and Grandmaster Flash & The Furious Five, they were tuned in. 
"Well, we used to listen to some rap from the United States," Watson remembers. "We started mixing it up. When we were rehearsing and got some spare time, we'd start to rap some tunes, you understand?" 
In 1980, they released two moderately well-received reggae-disco-rap singles fronted by Shaw, "On & On" and "Groovy Beat," before recording a more conventional reggae album for Taxi, the label run by two of Watson's friends from Randy's, with the unforgettable Jamaican rhythm section Sly & Robbie. As the decade unfolded, they shifted their focus towards production work.
Merch for this release:
Vinyl LP
Decades later, the French record collector and DJ, Waxist, chanced upon "On & On" and "Groovy Beat" by The Pearls while digging through obscure Jamaican soul, funk, and disco singles for his acclaimed Red Stripe Disco mix series. "Generally speaking, very few disco-rap-reggae hybrid records exist," he explains. "It's recognized that Jamaican toasters influenced the emergence of hip-hop in the US, but it's rare to hear Jamaican records from that time that reappropriate the rap attitude in their own way. The Pearls just sound really funky and unique."
In 2018, Kevin Griffiths, the founder of Jura Soundsystem and Isle of Jura Records, was listening to Red Stripe Disco's fourth volume. Around twenty-five minutes in, the Adelaide-based DJ and producer heard something that stopped him in his tracks. It had everything he'd been looking for, a groove straight out of the late '70s American disco-funk playbook, a patois-tinged, good times rap, and subtle reggae touches. "But for the life of me, I couldn't place the tune," he says. 
Griffiths messaged Waxist, who informed him the song was "On & On" by The Pearls. Three years on, Isle of Jura is two-thirds of the way through reissuing three EPs worth of material from The Pearls, plus edits from Waxist and Jura Soundsystem.
Merch for this release:
Vinyl LP
Watson has never stopped making music. In recent years, he's been writing rootsy gospel reggae, and had some success in 2017 when he visited Florida to record a song called "When He Call Me" over the "Shank I Shenk" riddim. That said, he still finds the renewed interest in The Pearls deeply validating. "I used to hear people talk about how music alone shall live forever, and it made me believe that music alone shall live forever," Watson says. "Even when I pass off, the music will be here, plain. Educating the younger generation and teaching us to live in love and unity."