FEATURES
The Necks Aren't Throwing a 30th Anniversary Party (and They're Not Breaking Up)
By Erin Lyndal Martin · November 04, 2016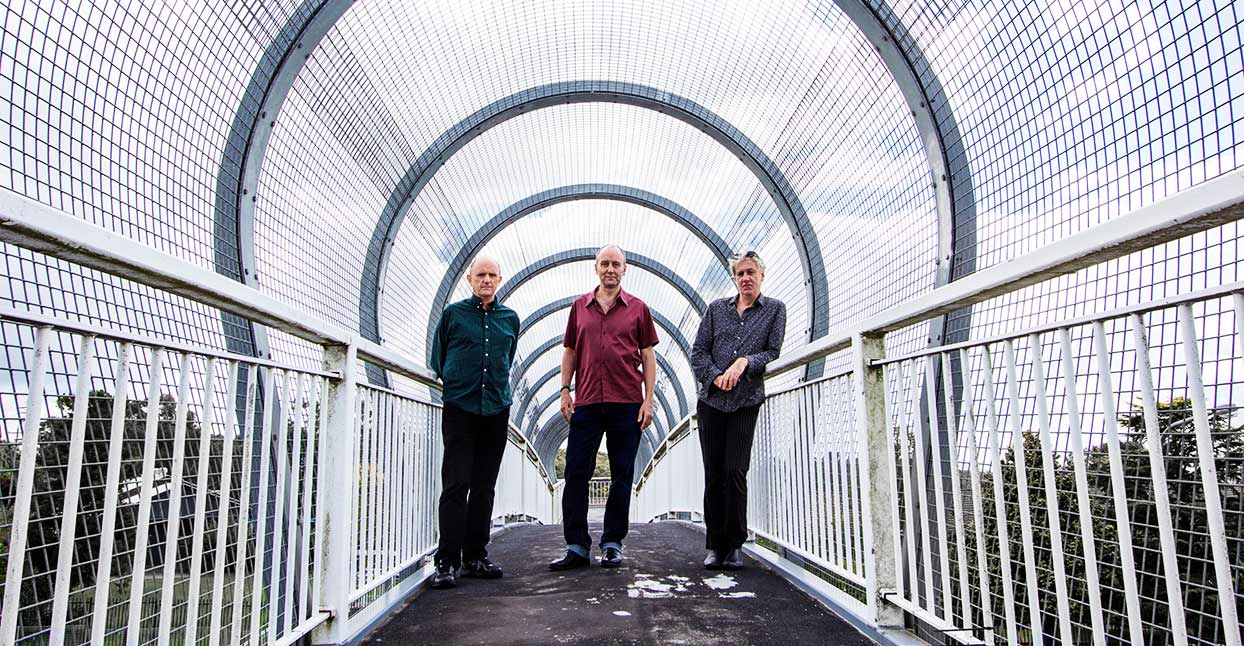 Asked to describe The Necks, the Australian avant-garde trio for whom he has played drums for the last 30 years, Tony Buck opts for understatement. "We find ourselves in situations where improvised music doesn't often find itself," he says. Part of that is by design. Critically-championed cult favorites, The Necks play at the edges of jazz and avant-garde composition, but have never forgotten the necessity and power of underpinned rhythm and groove. Instead of throwing some sort of self-indulgent retrospective, they're "celebrating" three decades together in appropriate style: playing live together improvisationally, the way they always have. So what makes such an inventive group, straddling multiple styles and always keen on new directions, stick together for so long?
Merch for this release:
Vinyl LP, Compact Disc (CD)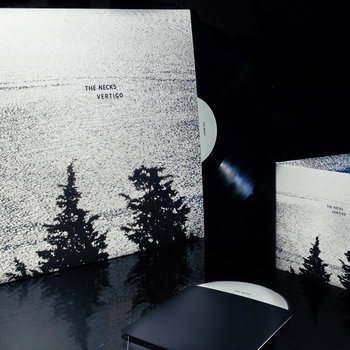 Buck credits the band's longevity to the fact that he chose to leave the country early in their career. "After we'd been together about four or five years, I moved away from Australia to Japan," he says. "We wanted to keep playing any time I was back in Australia, and I think it made us use our time wisely and not play in drips and drabs here and there. We decided to set aside periods and really focus and get stuff done. When we did get together, it felt like a special occasion as well. People who'd see the band would look forward to those periods when we were touring."
There was another upside for the band to working in concentrated bursts, too. "The fact that we weren't living in each other's pockets also helped a bit," he says. "When we weren't together, everybody did their own projects, and when we did get together, we brought all this fresh energy into the group. The way the group plays is kind of a way of dealing with material more than sitting and composing."
What's also helped, no doubt, is that The Necks play intricate material in ways that are natural and unpretentious.  They've always had the same setup: Buck on drums, percussion, and electric guitar; Chris Abrahams on piano and organ; and Lloyd Swanton on bass and double bass. The formula for their shows has also remained unchanged. "In a sense, we still do what we always did from the very first show, which is walk onstage and start to play, waiting for one of us to get inspiration, then off we go," he says. "The vocabulary that the band has to draw upon is continually expanding, often because of things we do outside the group. We do a concert these days; perhaps one piece we play might sound like something we would have done 25 years ago, and then there are other ways we approach playing that I don't think would have been possible [even] three or four years ago." Having a relatively loose formula for their live shows ensures that the focus remains on the music, and provides a kind of structure for whatever improvisations emerge. In some ways, The Necks' live shows are a showcase not only for the ways each band member has mastered their instrument, but also for how much trust they have in one another.
Another unusual facet of The Necks' career arc is that their fanbase hasn't remained static; they're always gaining new fans from unlikely audiences. "There are certain things that have happened to the band over the period we've been together that have sometimes exposed us to a different audience," Buck says. "Like doing the soundtrack to an Australian movie called The Boys, which broadened our exposure to include a whole lot of people who wouldn't necessarily go out to see an improvised music band at a concert. We did a tour in Australia opening for the American band Swans, which was exposure to a totally different audience who may have heard about us, but never had sat through one of our gigs." Of course, their fanbase has a die-hard core, as any beloved cult band must: "Over 30 years, some people have grown up with the band and come and see us when we're in town," Buck says modestly.
And because the group's music is ever-changing, and because their time-tested formula allows ample room for discovery, they're still just as engaged and inspired as they were 30 years ago. "We make site-specific pieces of music, every time we play," Buck says. "We play the same music in these spaces, and the space responds to us and we respond to it. We really appreciate the position we're in, and that people are interested. The whole thing seems to still be developing, and still turning up fresh ways of doing things. I can't really see a reason to stop."
—Erin Lyndal Martin