FEATURES
The Multifaceted Music of Broken Beat Pioneer Kaidi Tatham
By Andy Thomas · July 24, 2023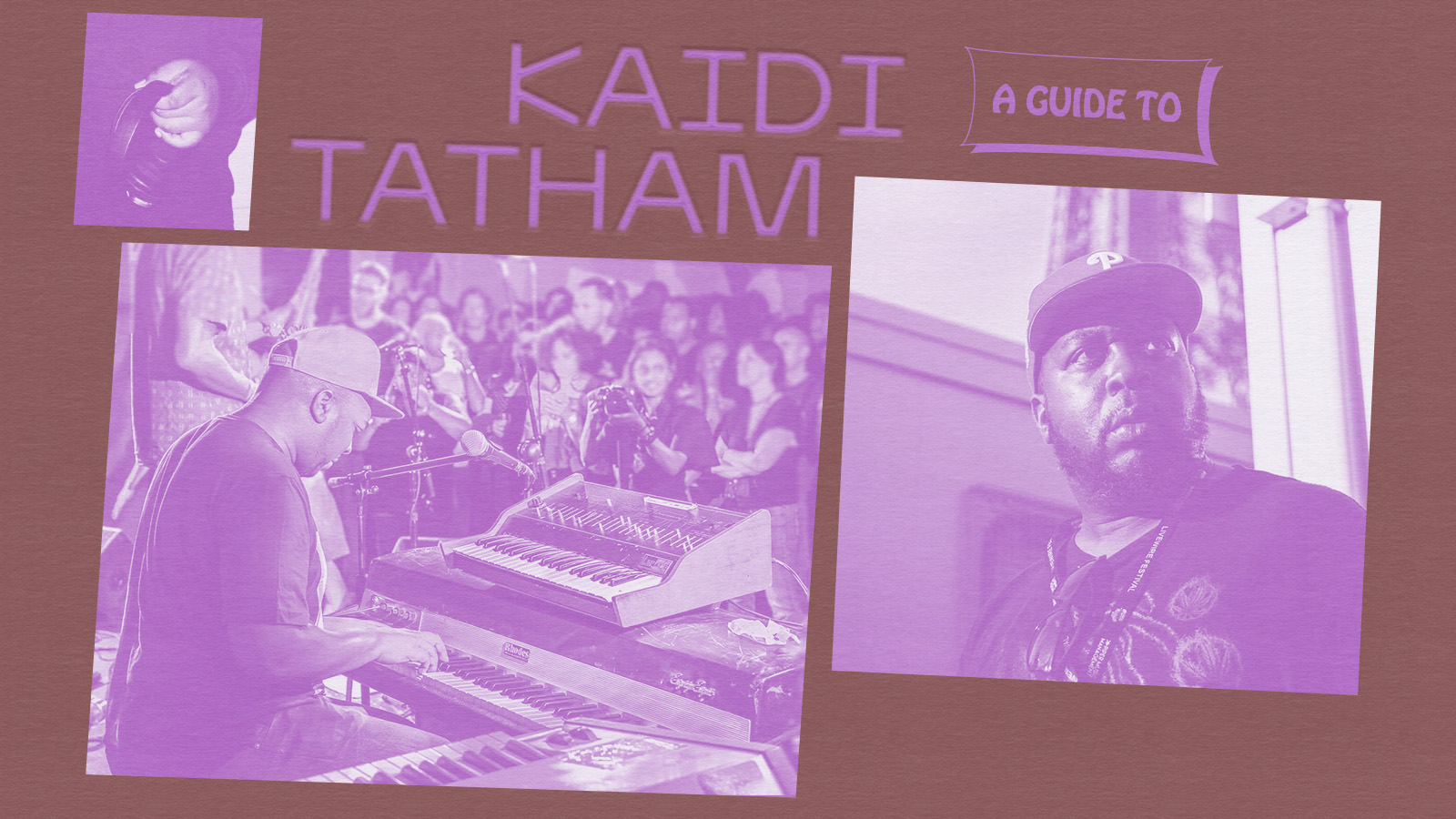 Central to the evolution of broken beat (also known as bruk) in the late '90s was People, a small label out of West London. The main players worked under a dizzying range of aliases, but check the credits on those early releases, and there was one name that seemed to be omnipresent—Kaidi Tatham.
Once named the "UK's Herbie Hancock" by BBC Radio DJ Benji B, Tatham had the jazz licks to offset the rawness of broken beat for scene-defining records under names like Misa Negra, New Sector Movements and Likwid Biskit. One of broken beat's true originals, Tatham was never bound by genre traditionalism and has continued to crisscross musical styles on records for labels like 2000 Black and First Word Records, who have just released their fourth album of his, The Only Way.
"Most of the songs on this album are not planned at all; they just come naturally from whatever is in my head," says Tatham from his home in Bangor, Northern Ireland, where he makes music today. "It can evolve from anything—the chord progression I have heard on an old fusion album or a drum pattern that I like the style of. But I can take inspiration from anywhere,  it might be the sounds of the washing machine going around—just whatever I hear."
With broken beat having a renaissance in recent years and everyone from Henry Wu to Joe Armon Jones name-checking Tatham, it would be easy to cast him as a godfather of the scene. "I know I'm seen as the broken beat guy, but I can do any style of music going on, so I really don't like to be labeled," he says. "It's about always wanting to do something different, and really that was what the whole early broken beat scene was about anyway. It was never one thing."
Tatham's musical journey began in high school in Redditch, in the West Midlands of England, where he learned to play the flute. "My school was kind of rough, and it was hard playing an instrument like that as the kids would be laughing," he says. The young Tatham persevered, joining the National Children's Wind Orchestra of Great Britain before moving to London to study Performing Arts. "They had this grand piano, and every Tuesday these gospel guys came in and played these incredible chords, man, and I was like, 'what the hell is that,'" he says. "So I memorized what they were doing and went off and practiced hard."
Through fellow student Kester Lydon, he was introduced to members of Ninja Tune label group The Herbaliser. "I would go down to Malachi Trout [producer of The Herbaliser]'s house, and he would be digging out all these records that blew my mind," says Tatham. "I would study the album covers and was obsessed by who was playing what."
After reeling off names like Don Blackman, Barry Miles, and Tania Maria, Tatham turns his attention to the artist who has been his biggest influence.  "What really did it for me was hearing Herbie Hancock's Head Hunters and seeing that album cover, then reading the names of the instruments," he says. "I was like, 'Clavinet, ARP, Moog, what is all this?' So I looked it all up."
He was soon to get his hands on some of these keyboards, thanks to the new connections he was making. "Ollie Parfitt [future keyboardist with The Herbaliser] had this Moog Prodigy, and when I got the chance to play it that was it—I just went crazy for keyboards," says Tatham. "But I didn't know what I was doing, I never had any training. It was just listening to music, playing along, and working it all out for myself. It wasn't about all the technical stuff, it was about it feeling right."
Sessions with The Herbaliser led to his first production credits on keyboards and vocals on their 1995 LP Remedies. It was during these sessions that he hooked up with a group of musical innovators that went on to become the broken beat crew Bugz in the Attic.
The platform for the first broken beat releases was People, operated out of the Goya distribution center in Ladbroke Grove, which also housed the recording studios of some of the main players. "Those early days were so inspiring because everyone listened to so many different styles of music," says Tatham. "There was house and drum & bass, funk, jazz fusion, soul, hip-hop, Brazilian, afro-beat, and techno, all just mixed up into one crazy pot. And at times, what came out was amazing, man. I think broken beat was so ahead of its time. And when I listen to a lot of that music now, it sounds as fresh as anything."
The first tracks to be coined broken beat were the work of sound system veteran and member of hip-hop outfit Dodge City Productions IG Culture. Released on People under the name New Sector Movements, the three EPs included My History/Feel The Spirit, featuring Tatham on vocals, keyboards, vocals, and kalimba. "That was just me playing by feeling and playing chords that shouldn't go together," says Tatham. "It was about doing what felt right and that is how I found my style. And everybody started to say 'That sounds like Kaidi,' so having my own identity was really important. Everyone has influences, but you have to come with your own sound."
Here are a few standout selections from Tatham's discography.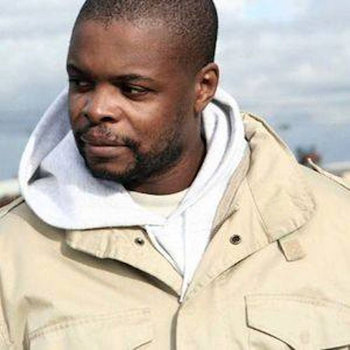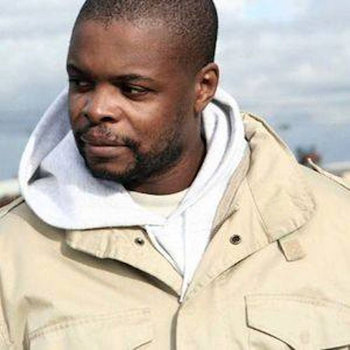 One of the most distinctive sounds to come out of the early days of broken beat was Likwid Biskit, Tatham's prolific collaboration with IG Culture. "IG had all those instruments I loved, like the Clavinet, Rhodes, and ARP synthesizers, and he would really push me to play them," says Tatham. "I was like, "I can't play that," and IG was like 'Yes you can, man.' He really used to work me and push me to the limit. And what came out were these crazy sequences." Debuting in 1998 on People with "Complete Worries/Senõr Yesterday (Sick To My Stomach)," this resolutely left of center broken beat project took references from Sun Ra, Fela Kuti, Headhunters, Lee Perry, Lonnie Liston Smith, Carl Craig, and Dilla to create abstract space jazz and raw mangled funk that still sounds like the future today.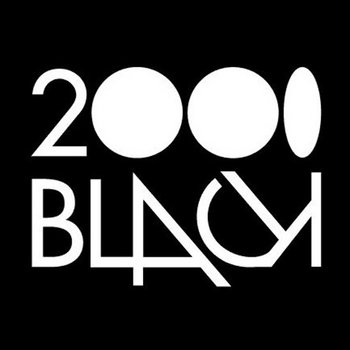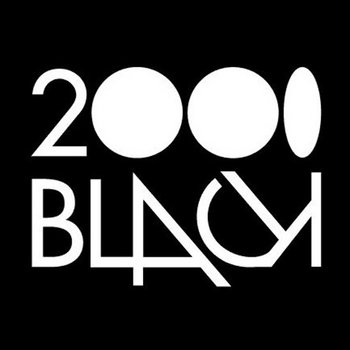 Broken beat's spiritual home was the club Co-Op, which began life at the Velvet Rooms in London's West End before moving to Plastic People in Shoreditch, East London. "Co-Op was a proper testing ground for this new music," says Tatham. "We would make the tune, burn it onto CD or onto acetate, then take it straight to the club." It was at Co-Op that broken beat gestated on small independent labels like People and IG Culture's Main Squeeze. The longest-running of these imprints though is 2000 Black, founded in 1998 by 4 Hero's Dego, with whom Tatham has had a long musical partnership.
Tatham's association with 2000 Black began in 1999 with Da One Away's The Mind, a collaboration with IG Culture and Likwid Biskit vocalist Bembe Seque. Da One Away also spawned the Co-Op anthem "Trash Da Junk," which saw Tatham and Dego composing together for the first time. "We hit it off straight away, and he would purposely make a tune to mess me up and to see if I could get it," says Tatham. 2000 Black was also, perhaps confusingly, the name used by the duo on this 2009 album for Dego's label, a collection of future soul, jazz, and boogie featuring vocalists such as Vanessa Freeman and Lady Alma.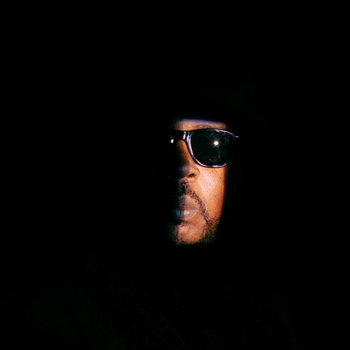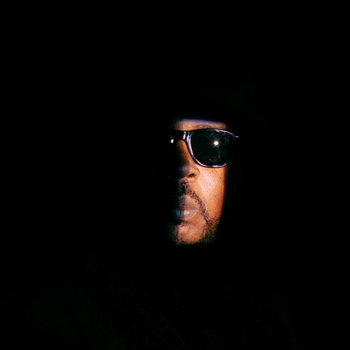 Merch for this release:
Compact Disc (CD), 2 x Vinyl LP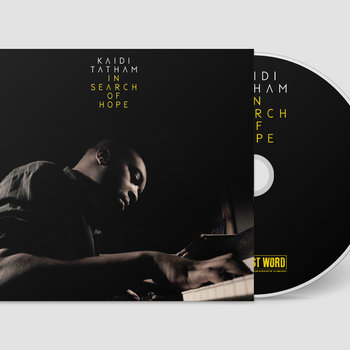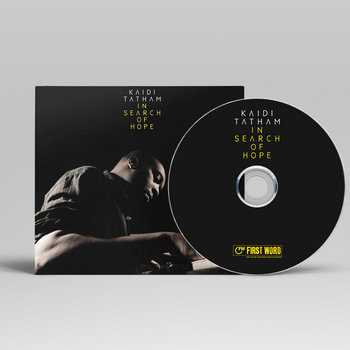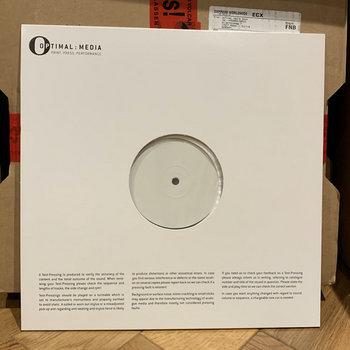 Recorded in a small set up in Tatham's South London flat with him playing all instruments himself, In Search of Hope displayed Tatham's serious musicianship and dexterity with shifting time signatures. "That whole album was made through pain in my life, and I think you can feel that undercurrent, but it was also the time I said to myself, 'you can do anything you want,'" says Tatham, who was now also mastering the drums.
Merch for this release:
Vinyl LP, Compact Disc (CD)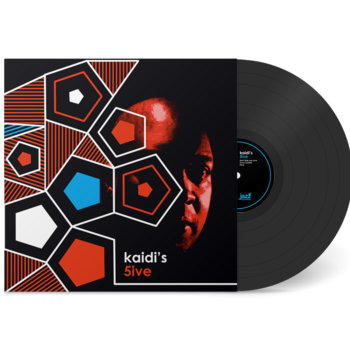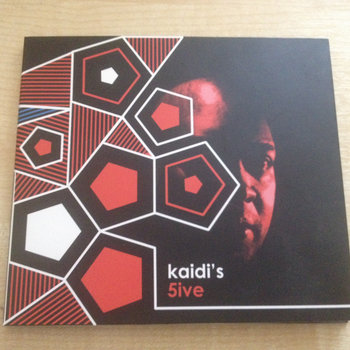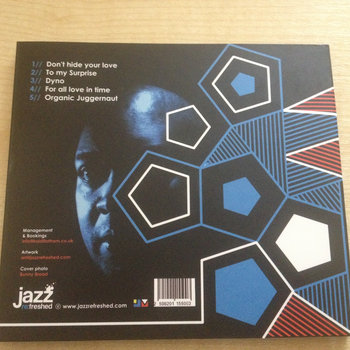 Alongside Tomorrow's Warriors, one of the important meeting places for London's young jazz scene was Jazz Re:freshed, the Thursday night session in Notting Hill, West London set up by Justin McKenzie and Adam Moses in 2003. It was where many of the new school, like Henry Wu, first experienced the musicianship of the Jazz Re:freshed regulars. "I feel blessed that all these kids look up to me and that I've touched all their lives with my music," says Tatham. Part of the Jazz Re:freshed 5ive series, this 2011 EP captured Tatham in full flight on keys, drums, percussion, bass, and vocals, traveling from future jazz and abstract fusion to tough boogie.
Merch for this release:
Vinyl LP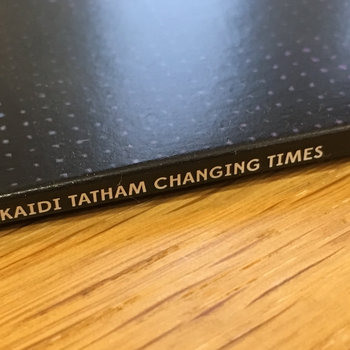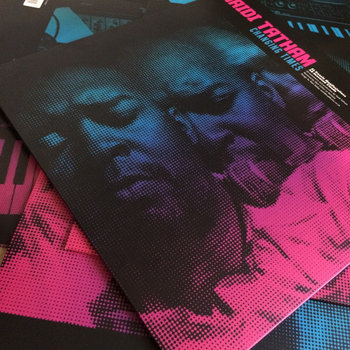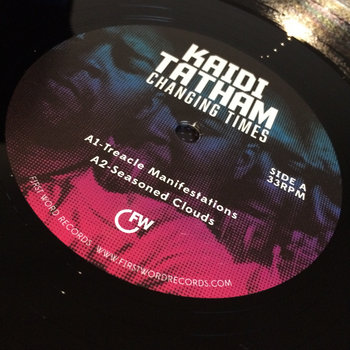 Tatham's debut release on Aly Gillani's First Word records from 2017, Changing Times, came in a prolific period for Tatham, with releases on 2000 Black, Alexander Nut, Sam Shepherd's (Floating Points) Eglo Records and Theo Parrish's Sound Signature. "Treacle Manifestations" sets the tone, with majestic string sections weaved around cascading piano chords and rolling percussion. In "Seasoned Clouds," those strings again mark Tatham as being as skilled an arranger as he is a musician.
Merch for this release:
2 x Vinyl LP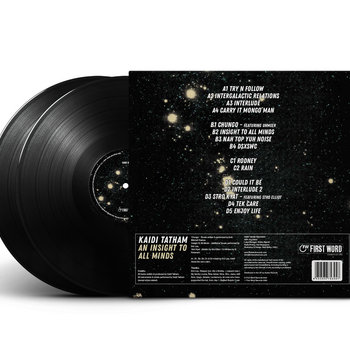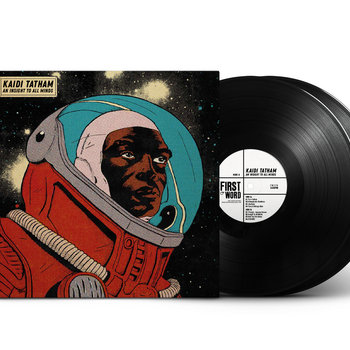 Recorded during lockdown, Tatham's second album for First Word Records and the third under his own name displayed all of his dexterity as a multi-instrumentalist while taking some unexpected turns. Take "Intergalactic Relations," a monster slab of electro-funk that precedes the Jeff Lorber-style Latin jazz-fusion of "Carry ft Mongo Man." On "Rodney," bruk becomes the bedrock for Tatham to fly off on a journey of exploratory keys; on "Stro Kyat" and "Tek Care," there are time signature changes to make your head swirl.
Merch for this release:
Vinyl LP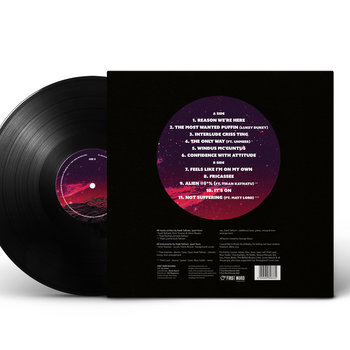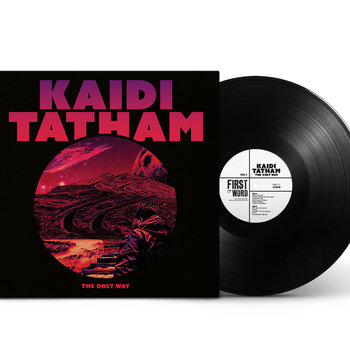 Tatham's creativity in 2023 comes from a far more relaxed place than when he was amongst West London's broken beat community in the early 2000s. "These days, I don't rush anything or fight it. If I've got nothing to say, I don't make any music," he says. As well as learning to play bass, much of his focus today is developing his skills as an arranger. The results can be heard on "Reason We're Here," with a suspended piano and transcendent strings that could have come from a lost Charles Stepney record. "That's the way I want to go. I'm learning how the combinations of all the different instruments and how they work together sonically," he says. "I feel like I can write for orchestras now, man. I'm ready to make that leap."