FEATURES
The Lessondary Crew's Debut Arrives, Right on Time
By Mosi Reeves · June 29, 2016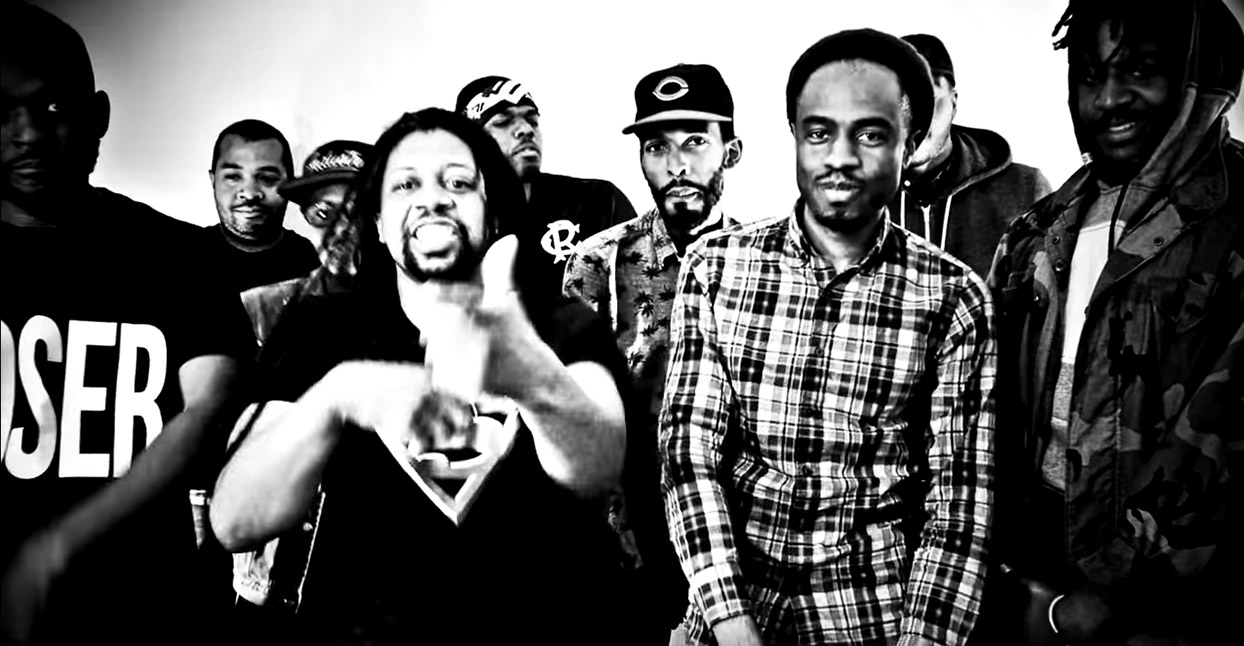 "This is the most overdue project ever. It almost turned into Dr. Dre's 'Detox.'"
When the Lessondary, a crew of rappers and producers from across the Eastern seaboard, finished their debut album earlier this spring, they decided to title it Ahead of Schedule. It's an inside joke that the ensemble's long-suffering fans will understand.
"The project was named Ahead of Schedule because this is the most overdue project ever," says Ilyas Nashid. "It almost turned into Dr. Dre's Detox."
Like most of the Lessondary's output, Ahead of Schedule is the work of a group steeped in the traditions and peculiarities of rap culture. Like Phonte Coleman and Nicolay Rook of electro-soul group the Foreign Exchange, the members met one other on The Lesson, a subforum on Okayplayer.com's message board, and drew inspiration from Native Tongues, the early '90s collective centered on Afrocentric pioneers De La Soul, Jungle Brothers and A Tribe Called Quest. Formed around 2004, Lessondary emerged during a brief and often-overlooked moment in the genre's history—when the soul-inflected, civic-minded boom-bap of Talib Kweli, Common and Mos Def had begun to lose its stranglehold on the independent rap scene, but the consumerist and inward-looking pop ethos of Drake, Big Sean, J. Cole and other "Leaders of the New Cool" had yet to replace it.
"It's all coming from a common place of lyricism and dope beats," says Rob Cave (formerly known as Spec Boogie). He's one of five New York members in Lessondary, alongside Von Pea, Donwill, Elucid and Che Grand. Ilyas Nashid and producer Brickbeats are from Cincinnati, producer/rapper Jermiside hails from Atlanta, and producer Aeon lives in Philadelphia.

Von Pea, photo by Aeon
Lessondary is most closely associated with the quirkily-named Tanya Morgan, a trio consisting of Von Pea, Donwill and Ilyas that drew praise for 2006's Moonlighting, a uniquely imaginative lo-fi gem of crackling beat loops and ragged, enthusiastic rhymes. They upped the ante with 2009's Brooklynati, a freewheeling concept piece about an imaginary city complete with a civic map and a has-been horrorcore group named Hardcore Gentleman. "Little Brother had pretty much broken up before the blogs had really taken off," says Von Pea, referring to the now-defunct North Carolina rap group. "They came right before us, they were the big brothers to us, to the guys that would later go on and be these blog darlings. It wasn't like, 'Oh, we're about to be platinum next year.' But right now, we're enjoying this attention we're getting."
Together, the Lessondary crew occasionally manifested itself on tracks like "Never 2ndary" from Brooklynati and "Connect Four (AKA Lessondary)" from Von Pea's 2014 album To:You. There were some half-hearted attempts at a full-fledged posse album, but it mostly lay dormant in the realm of possibility—what Von Pea terms "one of those 'it would be cool if' kind of things."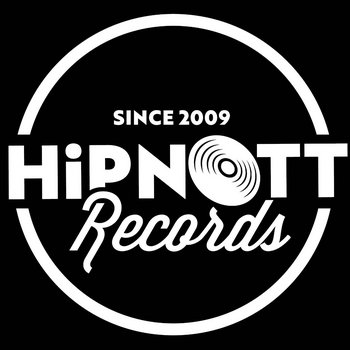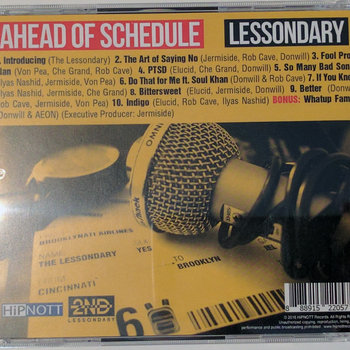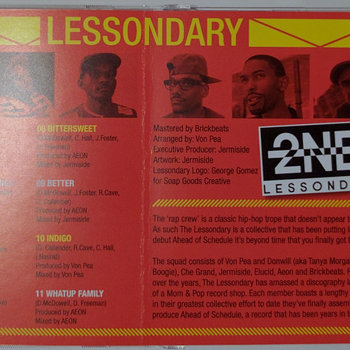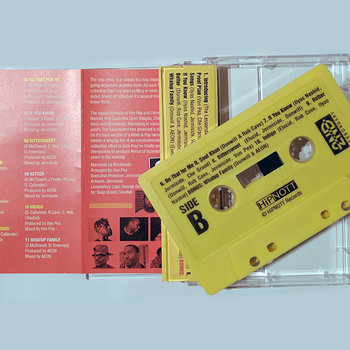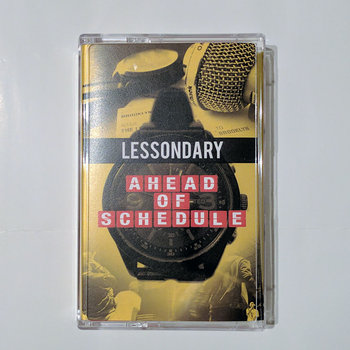 .
00:10 / 00:58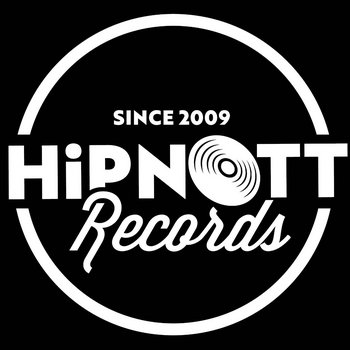 Merch for this release:
Compact Disc (CD), Cassette, T-Shirt/Apparel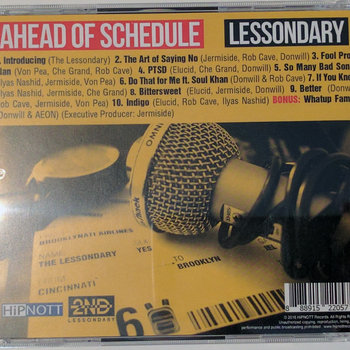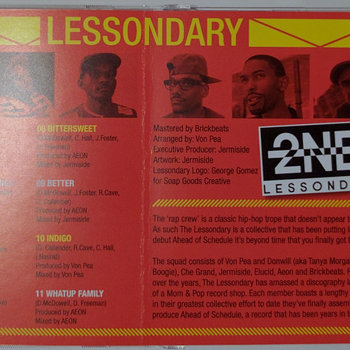 Meanwhile, the group's members explored separate paths. Che Grand made an impression on blogs with 2009's Everything's Good Ugly. Earlier this month, he dropped a new EP called Grandiose Patois. Atlanta rapper/producer Jermiside and Cincinnati producer Brickbeats released a disc of home-brewed boom-bap under the name The Red Giants. New York rapper Spec Boogie issued releases like Brass Knuckle Rap Hustle before changing his name and going on a five-year hiatus. Last November, he re-emerged as Rob Cave and dropped Books & Chicks & Brooklyn Shit. Philadelphia producers Aeon and Brizzo (the latter who doesn't appear on Ahead of Schedule) contributed beats to sundry Lessondary projects.
Ilyas Nashid left Tanya Morgan after the release of Brooklynati yielded acclaim, but not album sales. Von Pea and Donwill soldiered on as a duo, and they're in the mixing stage of an album set for release this fall, You Get What You Pay For. But they found greater success as MCs for Guts, a French producer who employs numerous musicians to make a distinctly European blend of jazz-focused funk, true school hip-hop and world pop. "His album's a mashup of everything. I'm there to cover the hip-hop," says Von Pea, who also tours with Guts during festival season. "Sometimes we do shows where [the crowd] doesn't speak English. Some [rappers who travel to Europe] go out there and just half-ass it, but I go out there and do it for real."

Ilyas Nashid, photo by Aeon
Then there's Elucid, who for years seemed content with being a bit player, adding stray cameo verses to songs by Tanya Morgan and Von Pea. This year, he emerged as an artistic force with Save Yourself, a startling debut of jagged and warped experimental sounds more akin to the "heavy mental" sounds of El-P and Run the Jewels than the soulful, jokey and elegiac songs for which Lessondary is known. "I like the more abstract, darker shit," he says. "I knew when I had my solo record that I wouldn't have [any production] on the Lessondary album. That's just not my sound right now. I rapped on the [beats] I liked and that was it. I'm fine with that."
However, according to executive producer Jermiside, it was Elucid who sent out an email pressing everyone to finally make the Lessondary album a reality after toying with the idea since 2009. "We had one big Dropbox folder that was labeled 'Lessondary,' and all the vocal tracks, the beats, the demo songs, they all went into that one folder," Brickbeats explains. No one's really sure when the project officially started, but by the beginning of 2016, the Dropbox folder was stuffed with enough mixed and mastered tracks to attract Kevin Nottingham, the blogger-turned-owner of HiPNOTT Records. "Tanya Morgan is signed to the label and we've put out solo albums from Von Pea, Ilyas, and Jermiside, so HiPNOTT seemed like the perfect home for the Lessondary album," he says.
Lessondary's best work sounds like the kind of grainy CD-R demos your local crew hands out after a show: the loops may lack polish, but they also hold unusual poignancy. On "Better," Donwill, Rob Cave, Jermiside and Von Pea spin melancholy rhymes about love over Aeon's finely-chopped horn loop. For "The Art of Saying No," Jermiside, Rob Cave and Donwill shake their heads in aggravation at friends who constantly ask for favors while a Brickbeats loop churns underneath.
Ahead of Schedule is largely occupied with everyman concerns, which ultimately makes them better at conveying a sense of humanity than their money-obsessed major label peers. It has the same breezy and lighthearted quality as Moonlighting, and its songs tackle oddly compelling topics—like "PTSD," where Elucid, Che Grand and Donwill pick apart the overly-medicated tone of current mainstream rap. "If you're not a fan of trap, I guess we'd be the alternative at this point," Elucid notes wryly.
Ahead of Schedule is less an overdue reunion than a reminder of the qualities that made Lessondary an indie darling years ago. No one expects the album to set the world on fire. "Our peak was 2009, 2010 in terms of any type of visibility as a collective," says Von Pea. "From there, we went and did our own thing, still working together but not working together as much. We actually started the record back then. It turned into 'here's this thing we started but we never finished.' We're all still friends, make music, and rap and produce as good as we did five years ago. We all started building this house together, and the foundation is still there. All we have to do is go back in, and move in."
—Mosi Reeves