FEATURES
The Emergent Ambience of Christina Vantzou
By Ross Devlin · April 13, 2018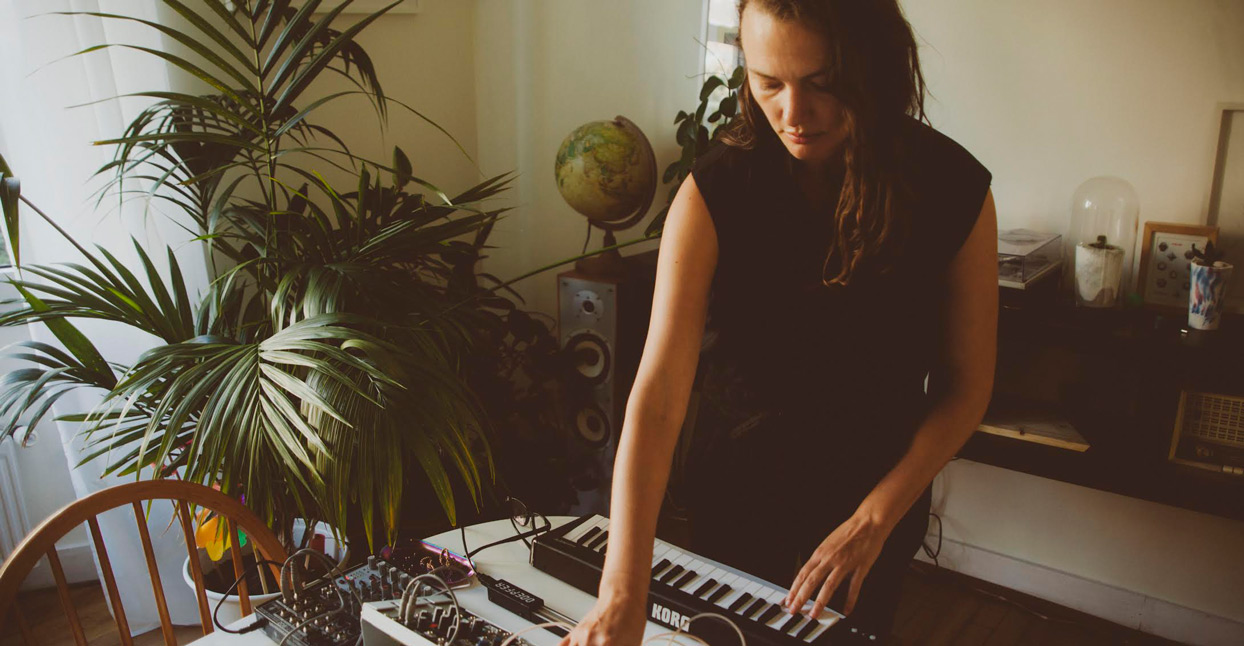 No. 4, Christina Vantzou's latest album for Chicago label Kranky, is the most thorough exploration of the composer's elegiac style, which mixes classical and ambient with the brevity of film music to dramatic effect. Throughout, a pensive, deep drone gives way to an airy choir, and melodic motifs dissolve and reappear, as if driven by subconscious whims. "I noticed that I wasn't exactly following the rules, and in the beginning I felt so intimidated. But now, it's like a weapon," says Vantzou. Her confidence in her communicative composition style, which rejects formal notation, has blossomed. Across four numbered albums of slow, contemplative ensemble music, Vantzou has developed a style that relies on her relationship to her collaborators, trusting them to transpose her ideas into their playing, and react to her instructions in their own way.
Vantzou grew up in an artist's community in Kansas City, Missouri, around studios, exhibitions, and the constant energy of artistic production. "One of my mom's day jobs was at the art museum, and she would leave me in the art supply room, where all the teachers got their stuff from, and that was like, heaven." She made visual art in various mediums before approaching music, and was hesitant to "entertain the idea that maybe I could do something with it."
Merch for this release:
Vinyl LP, Compact Disc (CD)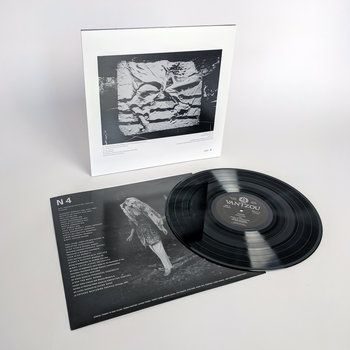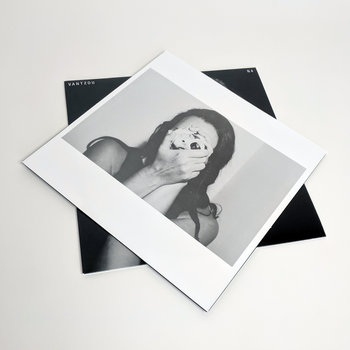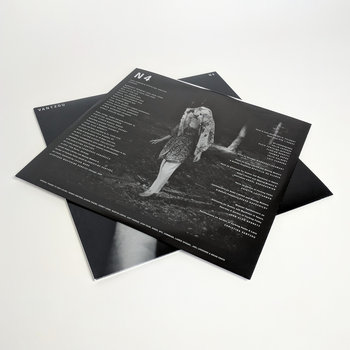 A European citizenship, afforded by a Greek father, allows Vantzou to take advantage of Belgium's generous artist grant network, which funded No. 4. The process of moving to Belgium in itself was spontaneous. "I was on my way to Greece one summer, and I had an unexpected stop in Brussels; I had to stay overnight. It was frustrating at the time, because I was trying to see my family. But in this unexpected detour, I ended up meeting Adam Wiltzie." With Wiltzie she started her first musical endeavor, the audio/visual project Dead Texan. "I remember that meeting being one of those life-changing things, where you don't see things the same anymore. It was like a big door swung open and I was like, 'OK! I'm going through it.'"
Vantzou's work with Wiltzie informed her approach to her solo work, where she also directs the videos and photography. According to Vantzou, the creative process is always the same: "a state of mind that you can access [in any context] and the translation doesn't change at all, in terms of the energy you commit to it." Her motifs cross disciplines as well. "A lot of the videos I've made involve a female character, sometimes twins," she says. Many of Vantzou's album covers and music videos feature women traversing fairy tale forests. "Something about nature, using the relationship to nature, and the meditative qualities of being relaxed in nature. Nature is a good reminder to slow down. Energetically, there's a lot to learn from staring at a tree."
There's an emergent quality to Vantzou's music, where strands of melody appear out of a dense fog of drone. Her approach emphasizes spontaneity, but Vantzou doesn't consider what she does improvising. "I never give the instructions to musicians to improvise. There's a specific sound to [improvising], and that's not what we do. For sure, the musician was improvising, if in their belief system that means they're filling in freely, but I'm always kind of steering. Another way to say it is that it's more important for me not to give instructions that are too well-defined. I'd rather have the individuals do things that are natural to them under certain guidelines, and see what happens."
Merch for this release:
Vinyl LP, Compact Disc (CD)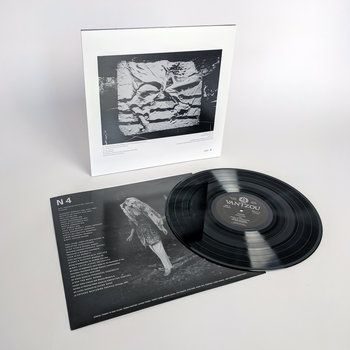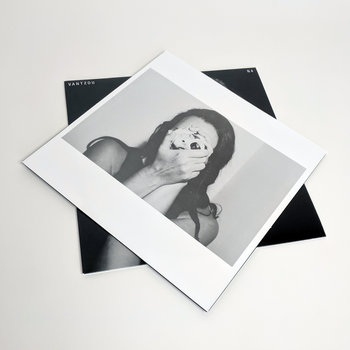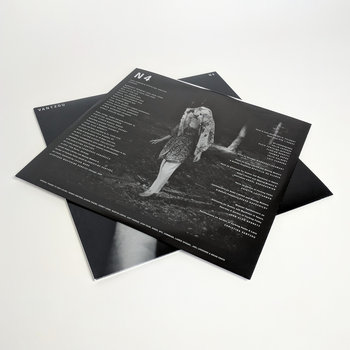 Although in many ways No. 4 is more expansive than her past efforts, Vantzou is still cognizant of how her work responds to constraint. "Thanks to the grant, we got to do a recording session in Brooklyn for one day, and one in Brussels for four days, which was the most time I've ever had to record. That was good for experimentation, but then you're faced with hours and hours of recording, and since I don't work in a step 1, 2, 3 kind of way, there was really a lot of composing after the fact."
The extra studio time allowed her to go deeper into musical ideas that could only be expressed through a physical presence: "I used rehearsal days to go over ideas I had. It was more through communication and memory—nothing was notated at all." This unconventional approach was coupled with research Vantzou did into one of ambient music's most lettered pioneers, Brian Eno.
"One thing that I took to heart was the way he used the loop. That's of course what we know him for, but I really thought about it. I know, having worked with string quartets, there's this rigidity with a score when someone's conducting. Typically we hear things that have been 'gridded.' When Eno took two tape loops of different lengths and let them roll, it's repeating different, endless variations of where they meet and interact. I thought I'd like to try that with strings."
In her studio sessions, the ensemble works over motifs and ideas multiple times, and according to Vantzou, it's never quite apparent which take is final. "It was a little different every time, and the recording studio captured an attempt, and that example became the piece 'No. 4 String Quartet.'"
Merch for this release:
Vinyl LP, Compact Disc (CD)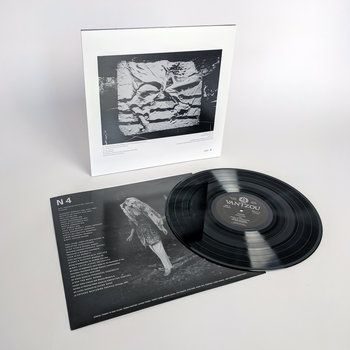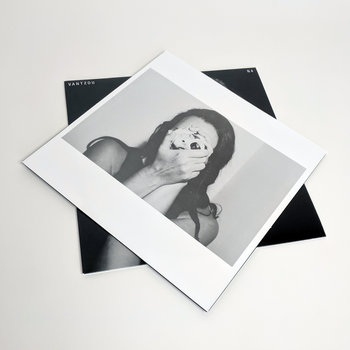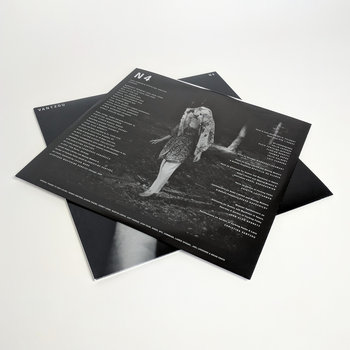 Vantzou spends a lot of time considering the boundaries of her work before turning the musicians free to play within them—she calls this the "invisible work" of composition. "There's a massive array of possibilities that I whittle down into the simplest guidelines that I can. It's constantly changing. I tend to do way more than necessary out of fear of not having enough!" The commitment to fluid communication takes preparation and discipline, and it shows in her live performances, every one of which is unique. This is something Vantzou sees no need to change. Each of Vantzou's productions, in turn, is a standalone experiment in creative communication, whether it's with her own ensemble, or another artist.
Her performance based on Zin Taylor's line drawings, recently published on vinyl by Shelter Press as CV & JAB, was informed by a similar process she used to prepare a score based on artwork by Sol LeWitt, another artist who used ambiguous guidelines prominently in his work. With Félicia Atkinson, the duo prepared for a performance in New York City by sending files back and forth, only to get a sense of the sounds they would be working with, their "shared philosophical space." This performance was pressed to tape as Félicia and Christina, Folded Galaxy.
Merch for this release:
Vinyl LP, Compact Disc (CD)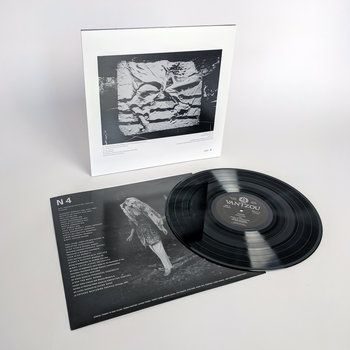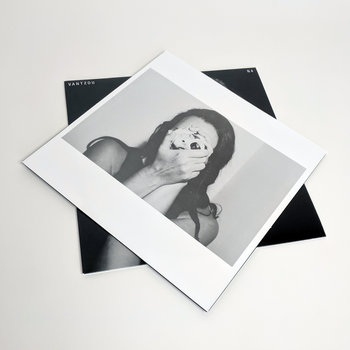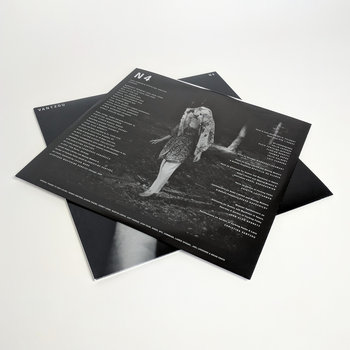 It all comes down to a natural aversion to tradition, "coming at it so left-field, I'm always trying to undermine any systems we inherited," says Vantzou. No. 4 is therefore a local apogee of tweaking and reflecting on this method, allowing Vantzou to free herself from association with the classical ideal of the virtuoso. It's a "'let's-see-what-happens' collaboration," she says. "The opposite of reaching the master level through skill and discipline and training, in an audience-performer setup that is so played out. So what about mastering attention to presence, to opening all channels, to committing to giving yourself an open contract?"
Reflecting on her work with Atkinson, Vantzou pierces the heart of what drew her into music: "It's some kind of mysterious force. There's something very rebellious and mystical about it. It wasn't clear to me from the beginning, I just had this feeling that this is what I want to do now." Occasionally she stops herself mid-sentence, second-guessing the explanation of her methods, but perhaps this ambiguity makes her music sound so free. "I do things my own way. And I don't know what it's going to be each time."
-Ross Devlin