FEATURES
The Dwarfs of East Agouza Are a Brilliant Blend of Funk and Free Jazz
By Peter Holslin · May 22, 2018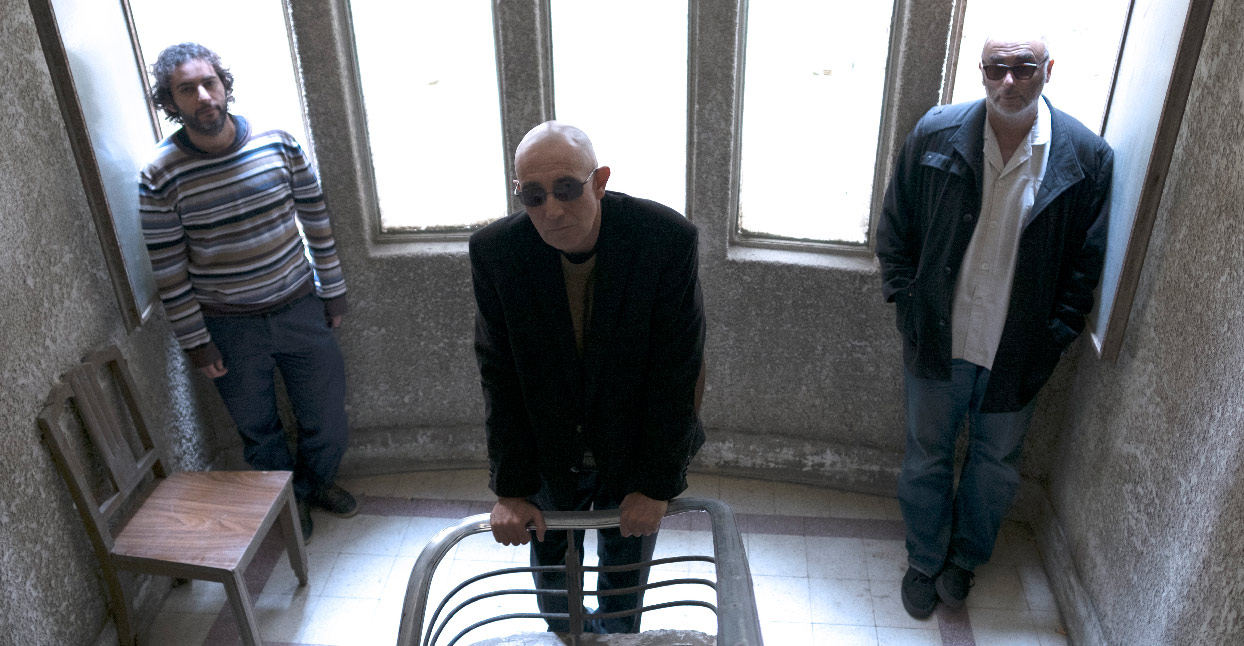 The eccentrically-named Dwarfs of East Agouza were set up on the floor of a hip, dimly-lit downtown Cairo nightclub called Zigzag in October 2016. As young Egyptians drank beer and hung out, band members Sam Shalabi and Alan Bishop began conjuring up a rhythmic swirl of atonal guitar, feedback, and free jazz saxophone skronk.
The musicians sat facing one another, concentrating, while bandmate Maurice Louca posted up behind a table covered with electronics, laying out heady synth lines and Arabic percussion loops. The intensity grew, the noise groove got louder, and eventually the whole club was in a trance—heads bobbing, people swaying, one person bouncing up and down while holding a beer aloft.
When the band finished, the spell was broken, with only iPhone videos by which to remember the set.
The Dwarfs of East Agouza is the kind of casually brilliant collaboration that comes along rarely. The three members of the group are all veteran musicians, with plenty of other projects and bands under their belts: Bishop is the co-founder of the pioneering experimental group Sun City Girls (who disbanded in 2007) and also of Sublime Frequencies, a record label that specializes in global lo-fi pop and esoterica. Shalabi is a composer, oud player, and guitarist who leads the avant-garde ensemble Land of Kush. Louca, a decade-plus veteran of Cairo's underground music scene, has been touring lately in support of Lekhfa, an album of luminous Arabic rock and street poetry he recorded with fellow Cairo artists Maryam Saleh and Tamer Abu Ghazaleh.
As the Dwarfs, they step away from their normal songwriting roles and let loose with improvised recordings and performances. They never plan ahead and never play the same thing twice. Rather than use improv to flex their egos or show off their skills, they aim to explore intuition, spontaneity, and collaborative energy, pushing boundaries as they compose new material on the spot.
"I think we all try to write songs on the fly," Louca says. "We all come from composing and songwriting backgrounds, so our approach to improvising is trying to write songs—not weirdness for weirdness sake, or chops, or challenging each other, or any of that bullshit. It's really just about trying to compose on your feet."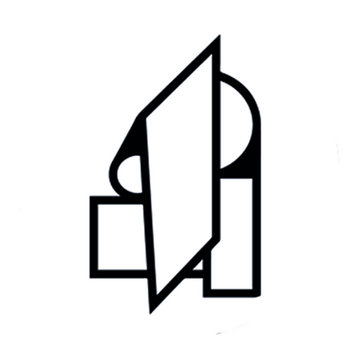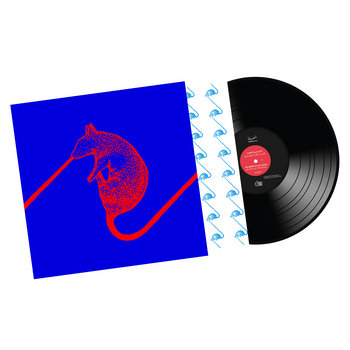 .
00:10 / 00:58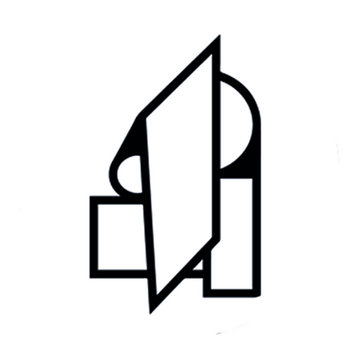 Merch for this release:
Vinyl LP, Poster/Print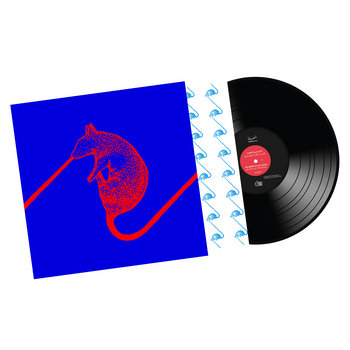 The Dwarfs came together four years ago when the three musicians were living in the same apartment building in the Cairo neighborhood of Agouza. (There is actually no "East Agouza"—it's just called Agouza.) Shalabi, who was born in Libya to Egyptian parents, had recently moved to the sprawling Egyptian capital and decided to relocate from his apartment in downtown to get some distance from the violent upheavals taking place in the months following Egypt's 2011 revolution. Bishop, an American with Lebanese heritage, also moved to Cairo in 2011 and eventually found a flat in the same building.
In Louca's home studio, the three of them would smoke cigarettes and take off into their own sonic world. The room didn't have any soundproofing or acoustic treatments, but the neighbors didn't mind, and the landlord loved music. Louca's furry cat Termis would listen in on their sessions as they experimented with odd guitar tunings, acoustic guitar feedback, sax freakouts, warped organ textures, and on-the-fly beatmaking.
"There was no kind of conceptuality of, 'What we want to do?,' or even setting parameters. It was just like, 'Let's meet and play,'" Louca recalls. "And things developed—all of a sudden Alan was playing bass and guitar and doing the feedback stuff, and I'm doing the percussion stuff. Everyone kind of found his own thing."
The band played their first official show under the Dwarfs name at a Sun Ra art exhibit held in Cairo in May 2014; they and some other musicians they'd recruited all donned shiny, silver-and-gold capes in tribute to the Afrofuturist jazz composer's space-traveling Sun Ra Arkestra. Around that same time, the trio also went into the studio to record a series of improvisations that would go onto become their debut album, Bes, a freewheeling free rock odyssey that came out on Nawa Recordings in 2016.
Since then, the band have plowed forward, touring Europe and the Middle East and booking time to record whenever they're all back in Cairo. They've all been busy with other projects, too, and Shalabi now lives in Montreal. But even between long stretches of inactivity, the three musicians have maintained their spark. They make a point to record most of their live performances and rehearsals, and as they've gotten more comfortable playing with each other their sound constantly evolves.
"We're just making up new albums. We're just moving forward," Bishop says. "We'll revisit some of the same areas, perhaps. That's always going to happen, I suppose. It's limited by the instrumentation, and some of the circumstantial, freewheeling ideas that come from all of us. But I think we're combining our communication in such a way now to where we trust each other explicitly, and it really has a life of its own. It's beyond our control now."
Their latest LP, Rats Don't Eat Synthesizers—which came out in April on the label Akuphone in collaboration with Annihaya—was recorded in a single, four-hour session at a Cairo recording studio in 2015. It consists of two long tracks, "Rats Don't Eat Synthesizers" and "Ringa Mask Koshary," which find the band stretching out through captivating expressions of frustration, panic, tension, and release. Like all of their material, nothing was planned ahead. Inspired by free jazz composers like John Coltrane and Cecil Taylor, as well as Arabic maqam scales and the technique for playing the oud, Shalabi utilizes odd guitar tunings and freeform expression to unearth serpentine licks and murky, rhythmic textures. Midway through "Ringa Mask Koshary," the band descends to an almost primal state, Bishop's sax sputtering in response to Shalabi's metallic lurch as Louca piles on the loops to make a clattering polyrhythm.
The album will no doubt sound too aggressive or weird for some listeners, but the band members' intrinsic feel for rhythm carries the music along, and there's purpose to what they're doing. If the legendary Captain Beefheart was known for ordering his Magic Band members to transcribe his crazed ideas to paper, so that they could faithfully recreate them later, the Dwarfs take a more egalitarian approach, working together to forge unique compositions out of the ether.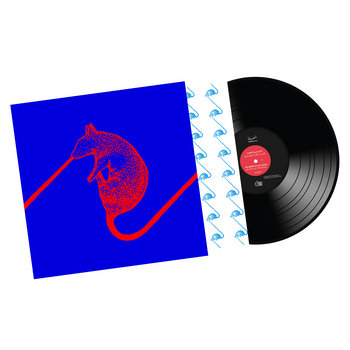 .
00:10 / 00:58
Merch for this release:
Vinyl LP, Poster/Print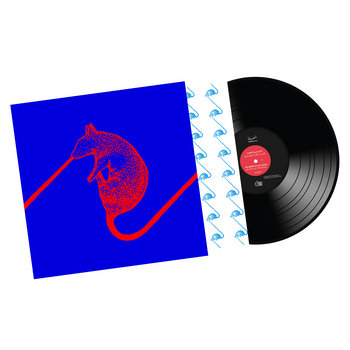 "I use a lot of different tunings, but a lot of the tunings, I just come up with on the spot. I'll retune the guitar while we're actually playing, so 99 percent of the time I have no idea what I did," Shalabi says. "I can't recall this tuning that might be, like, a quarter-tone tuning. Or it might be a completely non-tempered tuning, but in a very strange way. I guess if I listen back to what we did and said, 'I really want to recreate that tuning,' then I could. But that's not really what we do. We try to go in there really focused, but open."
In the album notes for Rats Don't Eat Synthesizers, Bishop relates a story of an Egyptian musician who becomes so disillusioned by his career as a musician—sabotaged at every turn by "industry gangsters, corrupt middlemen, and psychic vampires"—that he decides to lock up his priceless studio of vintage synths and hi-fi recording equipment and never return. It's a heartbreaking thought, imagining how someone could be so beaten down that they'd decide to abandon their creative pursuit and lock their tools away, letting it all sit and decay. When you get rid of your creative tools, you're not only killing something inside yourself but also denying the possibility that future generations might pick up where you left off. "Lost is all the music that has never been played on instruments that may or may not remain intact," Bishop writes.
But listening to Rats Don't Eat Synthesizers, I get the impression that the Dwarfs will carry these spontaneous creations with them for years to come. Even in their bleakest moments—even in the darkest screams of their pulsating noise energy—they've found something positive beyond themselves.
"We don't really feel like we have to be purists, because we trust each others' languages and we're able to communicate with each other through that difference," Shalabi says. "So far it's worked. It gets better. It gets easier to do, because we're getting more and more familiar. I think the good shows for us [happen] when it feels like no one knows who's doing what, and it's one group-mind. We just start, and when we finish, it feels like we can't say what each individual has done."
-Peter Holslin