FEATURES
Mercury Surprise: An Unlikely Award Nomination for Jazz Act The Comet Is Coming
By Robert Whitfield · September 14, 2016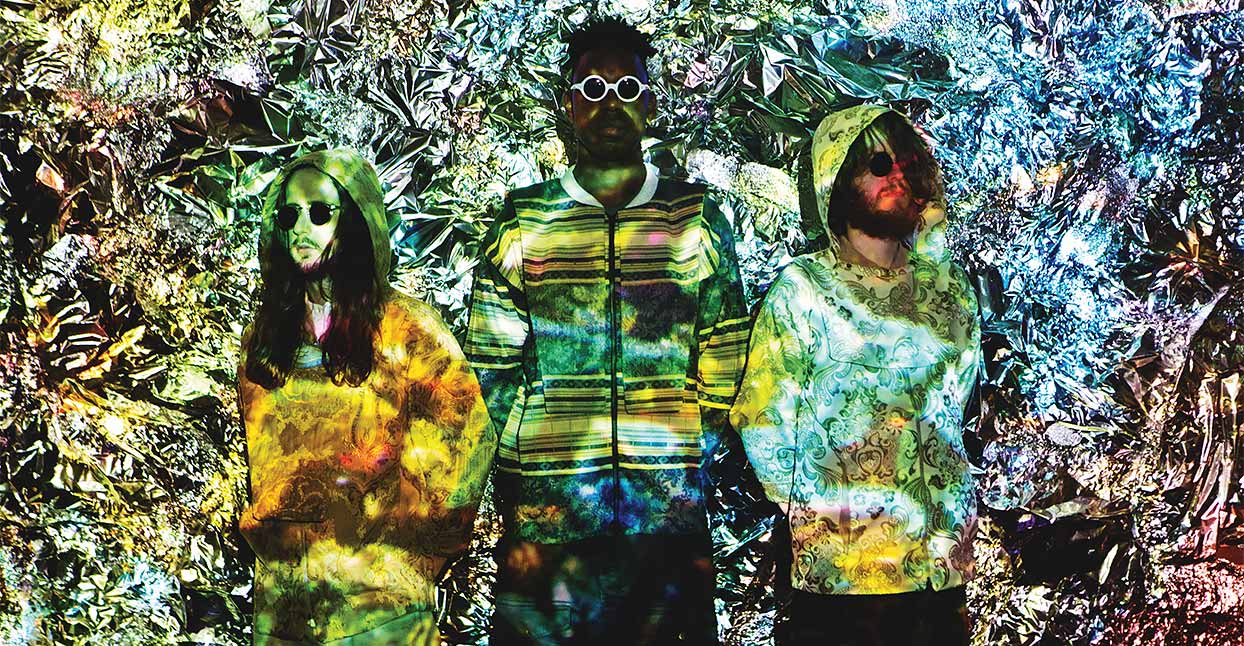 The Comet Is Coming was never meant to be more than a side project—a three-day recording session, mastered by two guys in a shed, with free-roaming creativity its only goal. Instead the band, which consists of drummer Maxwell Hallett (aka Betamax Killer), keyboardist Dan Leavers (Danalogue the Conqueror) and saxophonist Shabaka Hutchings (King Shabaka), ended up being nominated for one of the UK's most prestigious music awards.
The oddball three-piece have netted a Mercury Prize nomination for Channel The Spirits, their expansive debut album that blends psychedelic funk with the heady jazz of Sun-Ra. They're something of an obscure choice—their company on the list of nominees includes household names like Radiohead and David Bowie. Their inclusion was a surprise to everyone—especially the band.
"We'd been joking about getting [nominated]," Maxwell Hallett admits. "So when it happened, it was just part of this joke we'd already been playing."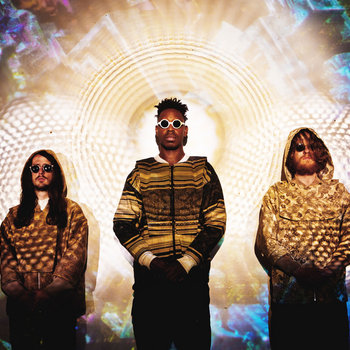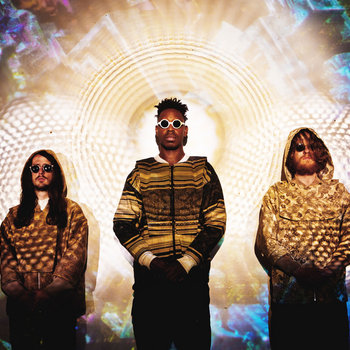 Merch for this release:
Compact Disc (CD), Vinyl LP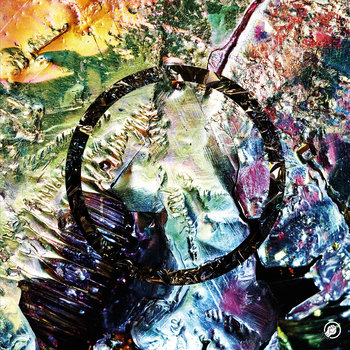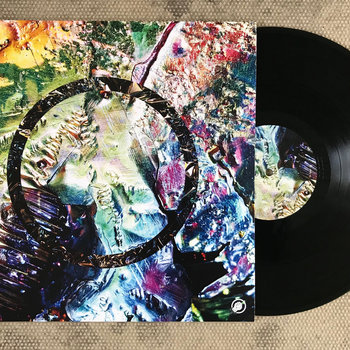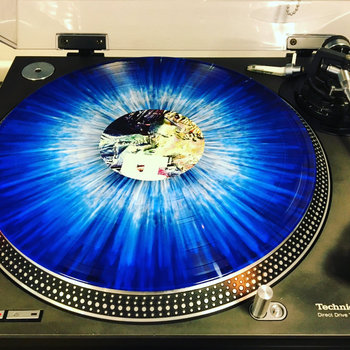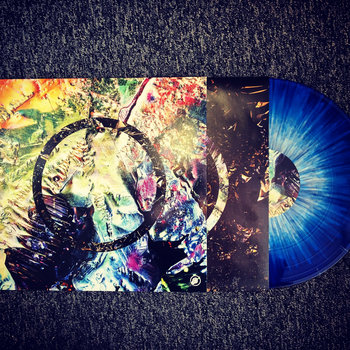 Hallett and Leavers are old friends—a fact that becomes abundantly clear when talking to them. Hallett is the chattier of the two and Leavers, who is more considered, takes friendly jabs at Hallett's turns of phrase. (At one point, he chuckles at Hallett's idea that the band are, "ambassadors for the obscure.") In addition to The Comet Is Coming, Hallett and Leavers also record as the synth-funk duo Soccer96, whose new album As Above So Below is due later this month. 
Hutchings also keeps himself busy. A serial collaborator and bandleader, he's currently readying another record with Shabaka and the Ancestors, and last year he released Lest We Forget What We Came Here To Do as a member of the group Sons of Kemet. For him, neither band takes precedence over the other. "My main focus musically is whatever I'm committed to at the moment," he explains. He commits himself fully to each project until it is done, then moves on to the next thing.
In a way, Hutchings was the inadvertent inspiration for The Comet Is Coming; the group grew out of his frequent, unplanned appearances on stage at Soccer96 shows.
"He would just turn up to the odd gig and come on at the end, sort of like a feature," Hallett explains.
"I liked their energy," Hutchings says. "I'm pretty intuitive when it comes to people I choose to work with. If their music excites me, I want to experience myself within their sound-world. I particularly liked the fact that they played hard—they fully commit to the direction of the music and the potential of intensity."
Merch for this release:
Compact Disc (CD), Vinyl LP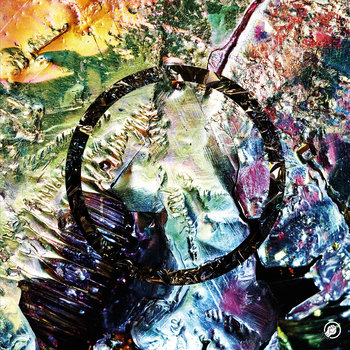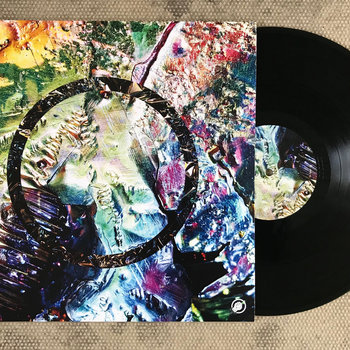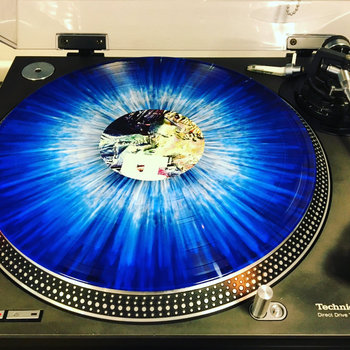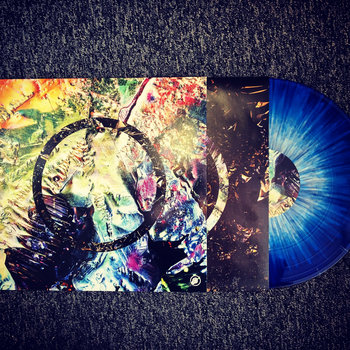 "When Shabaka first joined, it was going to be, 'Let's record the new Soccer96 album with Shabaka on it,'" Leavers says. "But as soon as we started recording, we realized that this is a completely different beast. With three different energies together, it makes a different sound. It was just a completely new project."
For the first time, Hutchings found himself relinquishing control in favor of a group dynamic, stepping away from the role of bandleader that he assumes in Sons of Kemet and Shabaka And The Ancestors. The songs on Channel The Spirits were largely composed through improvisation, which was molded gradually throughout the sessions. "There's this old school of Zen painting that I'm influenced by," Leavers explains, "where they just use a few brush strokes on the page to make an intuitive, abstract form." The band's method of improvisation was similar; sessions were captured to tape and reviewed later in order to flesh out and finish each song. In every case, the band would try to defer to the guiding hand of fate.
Merch for this release:
Compact Disc (CD), Vinyl LP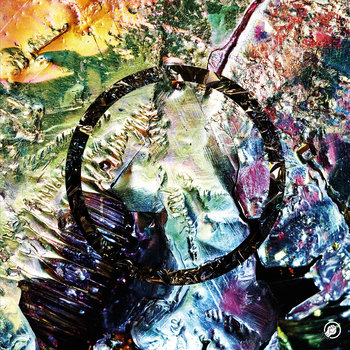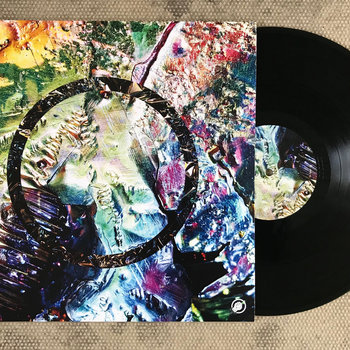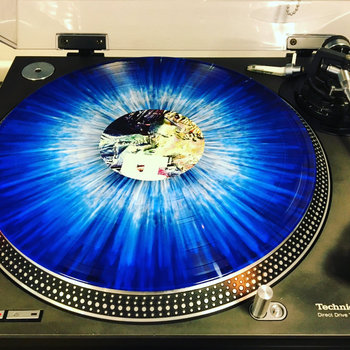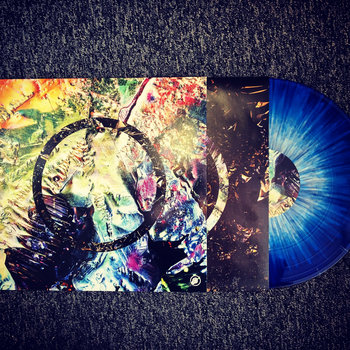 Leavers compares the process to a scene from Werner Herzog's The Cave of Forgotten Dreams, in which a man recalls time he spent investigating cave paintings in South Africa. During one of his trips, the man's guide began painting over one of the drawings, which had faded with time. Alarmed, the man asked his guide why he was defacing ancient art. The guide replied that he wasn't painting—it was the spirits of those who came before.
The album's title, Channel The Spirits was born from that mentality. "It came at the end of recording one of the tracks, which is also called 'Channel The Spirits'," Leavers says. The band had been exploring some deep places, dealing with what Leavers describes as, "altered states of consciousness." At the end of one of the takes, Leavers turned to the rest of the band and said, "We're really channelling the spirits on that tune." Hutchings responded by saying, "If you're not channelling the spirits, get out of the building!"
According to Hallett, the band had a bit of help with their divination. "We used marijuana," he says. They also pushed themselves to their physical and mental limits. They'd spend all day working and writing, finally pushing 'record' as evening rolled around and exhaustion set in. "Stuff would just happen, and it would create this other kind of music, which was really epic and exciting," Hallett says. "Through playing all day, you reach a state of exhaustion. I think that a lot of the best things we did were at the point where we were like, 'Man, I'm totally knackered. Shall we just go home?' And then we'd say, 'Let's just do one more thing.' And we'd go in and lay down something that we really liked."
Even the band's name came from the intervention of fate and circumstance. It was taken from a BBC Radiophonics album that the trio found on the second day of recording.
"It definitely helped codify things," Hutchings says. "The concepts that were implicit in our meeting were illuminated once we found a name which resonated with all of us."
Leavers agrees. "If it was the last day on earth, and a comet was literally coming, how are you going to play? How are you going to party? I feel like the name conjures up that [sense of] apocalypse," he says. "Once you understand that you are not going to live forever, does that change what you're going to do? It's been an interesting name to get our heads around."
That sense of impending destruction is one of the reasons the trio chose to record to tape. The finite nature of the process added to the sense of immediacy.
"There's a moment when you push 'record,'" Hallett says, "when the wheels start turning on a tape machine—it's a bit like you've got an audience member there listening. We put the tape machine in between the drums and the saxophone. It was like it was part of the band, and when it started turning 'round, we'd all be looking at it, and you could feel this energy."
The band went out of their way to avoid all outside interference in order to maintain the project's peculiar energy. Leavers and Hallett produced the record themselves— the first time they'd ever manned the boards on one of their own records.
"We mixed it in my shed," Hallett explains. "We learned a lot about making an album by making this record, and we did a lot of things that people were telling us not to do in terms of mixing."
"We'd been through some experiences with Soccer96 where producers would say, 'Get a guest vocalist in, replace the juno synth, get a guitar in there, sample the kick from something else,'" Leavers said. "Basically, it would totally bastardize the sound. [With this project], we were sure that we should follow our instincts. That felt really fucking good—to be able to do exactly as you please."
The group considers Channel The Spirits a DIY album, and the fact that it was nominated for an award as prestigious as the Mercury Prize is an acknowledgement that anyone—whether or not they have money or big name producers—can create something of cultural value. Despite their broad sonic palette, the band are still pigeonholed as a jazz act, a fact that raises a lot of questions for Hallett and Leavers. "Genre is inherently limiting," Leavers says, "Not just for an artist, but for the listener's own sense of discovery and understanding. We'll see comments on YouTube asking, 'What kind of music is this?' I think the human temptation to categorize things through language separates us from reality." Instead, Leavers compares the album to a tree, an object that is a part of, and informed by, the environment in which it flourishes.
The band is realistic about their chances of winning the Mercury Prize. "We're definitely the bottom of the pile," Leavers says. He and Hallett joke about the odds currently being offered by bookmakers, casting them as underdogs among their competition. Still, the nomination feels like validation. "We've been getting a lot of attention," Hallett says. "It does feel like there's a network of musicians, creative people, and people at the label who've been working really hard on this thing. [The nomination] was really a big payoff for everyone."
"That's not even counting all of the bands that have played alongside us over the years, pushing us in a similar direction," Leavers adds. " It kind of feels like a celebration of everyone we know—it isn't just about us."
"I feel like we're ambassadors for the obscure," Hallett says. "We're diplomats for the avant-garde. It's quite an honor, I feel like we're representing a whole [other] side of music."
—Robert Whitfield