FEATURES
A Cure for the Curse of The Chills
By Amy Benfer · July 22, 2016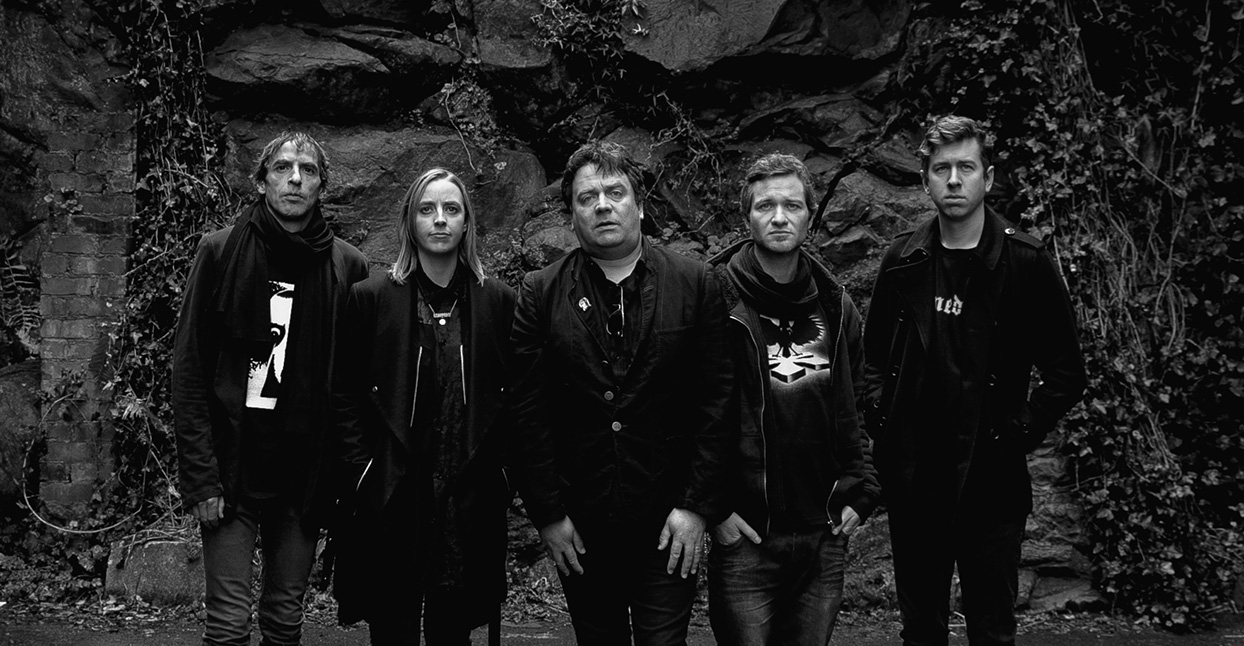 "The earliest New Zealand punk bands created their sound without knowing what punk sounded like."
The Chills made their first US appearance in 20 years this past spring, headlining New York City's Pop Fest. It was a rare opportunity for Chills fans to see the band outside of New Zealand—especially in 2016. I have been a Chills fan for three decades, and was a New York City resident for the better part of two; but by the time the show was announced, I had moved to Berlin. I mourned but, undeterred, I planned and plotted. After 14 hours on a bus I was in Paris, ready to see my very first Chills show a generation or so after pulling that first Chills record out of a bin in 1985. The show was originally supposed to be held at Le Petit Bain—but then the Seine rose, and the venue flooded. Of course it did. This is the Chills.
The Chills is essentially one guy—Martin Phillips—who, backed by a bewildering multitude of other talented musicians, has made some of the most gorgeous indie pop on any continent. His particular continent, New Zealand, is home to volcanoes, majestic landscapes, and Flying Nun records, the source of the so-called Dunedin Sound (their roster has also included the bands the Clean, and the Verlaines, Sneaky Feelings, and the Stones; the latter three bands, along with the Chills, appeared on the definitive Dunedin Double EP, released in 1982, and reissued in 2014 for Record Store Day).
"Pink Frost," their 1982 classic, is an eerie murder ballad whose moody minimalism echoes the best of Wire, as well as Joy Division's "Ceremony." The same geographic isolation responsible for the band's original take on post-punk and indie pop also meant that precious few copies of their records made the trek from New Zealand to stateside record stores (The "Pink Frost" 7-inch still goes for upwards of $50 on Discogs).
The band seemed perpetually poised on the edge of international acclaim, but obstacles always seemed to arise. Fittingly, the title of a new documentary on the band, directed by Rob Curry, is taken from an oft-repeated headline from a New Zealand tabloid: The Curse of the Chills.
Sitting in their parents' living room, the site of much of the documentary, Phillips and his sister Rachel (who started playing keyboards in the band at age 14, even though their parents worried the band distracted from her schoolwork) debate the origin of the "curse": Martin says it first came about after a "weird debacle" when the band missed an awards ceremony in Wellington, New Zealand, allegedly due to a nautical mishap involving a yacht (not theirs) and a whale. But that was just one incident among many. Though plenty of talented musicians other than Phillips have contributed to their sound, the band has had serious personnel retention issues. When they swept New Zealand awards ceremonies for their 1990 record Submarine Bells, Phillips said, "I'd like to thank the Chills—all 17 of them." (The band's Wikipedia page requires a bar graph to chart all members of the past three decades — currently numbering 28).
Phillips, addressing the issue on camera, swears he isn't difficult to work with. Martyn Bull, their original drummer died of leukemia in 1983 (inspiring a temporary name change and the hit single "I Love My Leather Jacket," a tribute from Phillips to the jacket bequeathed to him by Bull). Rachel, his sister, dropped out with a note, saying she didn't "feel appreciated." ("But I always came back when you needed me," she adds later. "Version four, was it?"). In the late '80s and early '90s, The Chills were swept up in the major label signing frenzy that made stars out of indie bands like REM and Nirvana, and left Flying Nun for Slash, an imprint of Warner Brothers.
Submarine Bells, released in 1990, marked the Chills' first entry into the US Billboard charts with the buoyant single "Heavenly Pop Hit," a song as exuberant as its name (though its wistful last line, "It's a heavenly pop hit/for those that still want it" points, perhaps, to the decline of the sunny pop sound they had perfected). Soft Bomb, their 1992 record, produced "Male Monster from the Id," an upbeat melodic pop song about domestic violence, and the power pop classic "Double Summer." But the band's sound shifted with the times. "The Entertainer" could almost be a Morphine song: The lyrics sound like the internal monologue of, say, Travis Bickle from "Taxi Driver," and are delivered in a lower register than most Chills songs (Phillips has said that heroin lowered his voice).
Merch for this release:
Compact Disc (CD), Vinyl LP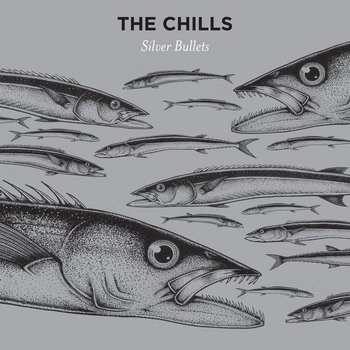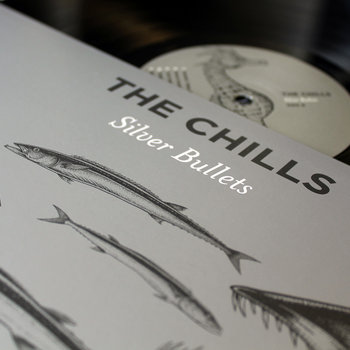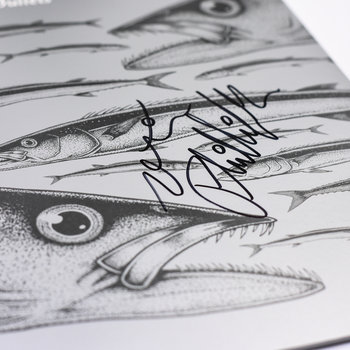 Nevertheless, the label dropped them after two albums. They returned to Flying Nun for their 1996 album, Sunburnt, but when it came time to record in England, the entire band, minus Phillips, was detained by British customs and sent back to New Zealand. (Phillips went ahead and recorded the album with two talented British musicians, Dave Mattacks and Dave Gregory.) At around the same time, Phillips had become addicted to heroin, and contracted Hepatitis C from a dirty needle. He recovered and reformed the band in the early 2000s, but they didn't release a new album until 2015.
That album, Silver Bullets, was hailed as a return to form when it was released late last year. It also kicked off something of a Chills renaissance: Phillips' "Live at the Moth Club," an acoustic solo set spanning three decades of his music, will be released July 24; the CD version includes a DVD preview of The Curse of the Chills (the full version will be released later this year). Flying Nun is also reissuing their classic albums, beloved and notoriously difficult to find, starting with a double LP of "Kaleidoscope World" on August 19. (Fans of their earlier work can also find their three BBC sessions for John Peel, collected and released by Fire Records in 2014; and Somewhere Beautiful, a live double album recorded on New Year's Eve 2011. Phillips also recorded a solo show with Graeme Downes of the Verlaines in 2015). We met before his set in Paris (fortunately, they found a less soggy venue), where we discussed science fiction, songwriting and perversity.
Merch for this release:
Vinyl LP, Compact Disc (CD)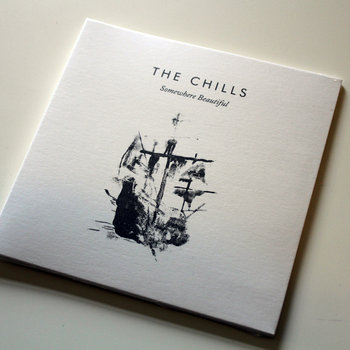 The documentary begins and ends with "Heavenly Pop Hit," your best-known song in the states, but it is the one song you do not actually talk about on camera.
I didn't know they'd build the documentary around explaining the songs until after we did the Moth Club gig. I can't play "Heavenly Pop Hit" by myself live, so it's not in that set. It's our best-known song in the states, but in Europe, we're better-known for "Pink Frost;" in New Zealand, "I Love My Leather Jacket," followed by "Pink Frost," Kaleidoscope World," "Doledrums," "Oncoming Day" and "Wet Blanket."
One of the band's go-to moves seems to be setting depressing lyrics to happy music.
Yeah, exactly. I find interest, beauty, and the human condition in those gray areas. Throwing a reasonably serious lyric onto a melodic hook, you instantly achieve something unexpected in music. It's similar to what happens in real life: You can be going through the worst time in your life, but it's a beautiful day. Or you can be feeling great, but you can't go out, because there's a riot in the streets, or it's snowing, or whatever.
"I Love My Leather Jacket" was a very serious tribute to Martyn Bull, our drummer who died, but we thought only a very few friends and acquaintances would know what it was about, so we buried the lyrics behind this glam rock riff. After a while, people started understanding it, but mostly they just shook their fists in the air and thought, 'Hey, leather jackets are cool.' You'd see a lot of gay men fist-pumping on the edge of the stage—gay men in the '80s were probably the people most likely to know what it was like to have a friend die, and inherit their leather jacket.
When we played "Doledrums" during the '80s, people would punch their fists in the air, and feel it was a real protest song about being on the dole, and unemployment. In fact, it's about what a great time I had being on the dole, staying home and writing songs. It's very tongue-in-cheek.
What does that do to your head, when you are making art for which you are getting international recognition for both you and your country, and yet the only way you can fund it is by being literally on the dole?
Back in the '70s and '80s, you'd have to hide the fact you were making music and pretend you were looking for other work. I pretended to design table ornaments. I'd bring sketches to my case officer: take skeletons of say, a horse and a human, and create a centaur, or a minotaur, objects you could put on a coffee table. They would have been beautiful!
We had already achieved quite notable success overseas, and when I came back to New Zealand, I was put on what they call a pre-employment call, where they teach you interview skills and typing and—I forget the term—when they teach you to walk like a model? Comportment? It probably could have come in handy. I was already minor-league internationally famous, and here I was, sort of apologizing, you know?
My favorite records in the '80s were anything released on Flying Nun, and Dogs in Space, the soundtrack to the film about Australia in the post-punk era.  They are similarly weird: strongly influenced by post-punk, but with a unique sound that seems to come out of extremely geographically isolated areas.
In New Zealand, from my point of view, the environment was an incredible influence: You have access to beautiful, powerful, emotive scenery, where you can almost guarantee being alone. The landscape seemed bigger than a lot of human issues.  In the '70s and '80s, it was hard to get new music and music magazines, and there was next-to-nothing played on the radio. The earliest New Zealand punk bands created their sound without knowing what punk sounded like. They would read descriptions in the magazines—which always came three months late—then make their music. It was more about the energy. Most of the key bands made an outdoor video. You'd get your friends together, go out in on the peninsula, have a party and film it. Sometimes you'd be on mushrooms.
Melody has always been crucial to your music, though it's also very influenced by punk and post-punk. Do you consider yourself a pop band?
It means different things in different countries, but I try to avoid the term "pop" because it means more Taylor Swift now. But the Buzzcocks, some of those post-punk bands—that's full-on pop. Chris Knox [of Flying Nun] was a huge Beatles fan. When I try to describe our music, I say "melodic rock." But there was always a post-punk energy. So you'd have these aching, beautiful songs, but play them hard.
Many of your peers became these unlikely international stars. I still don't understand why bands like REM got radio play and you did not.
Well, obviously I've thought about this…
Probably quite often! In the documentary, you say that you know that, with a few tweaks, your songs could be massive hits, but you won't do that. What do you think those tweaks would be?
There's always something a bit perverse about Chills songs. They're never quite what they would need to be to be really radio-friendly. There's always a twist in the lyrics or a weird bit in the song. Take something like "Wet Blanket"—if you just repeated that chorus a bit, then you've got yourself a hit single. I actually tried it live once—just repeated "You're so, so, so beautiful…"
Flying Nun seems like a supportive, local niche label. But you seemed to have a bit of a rocky experience when you moved to a major.
I think they pretty much saw us as a New Zealand REM—or that's what they said. The deal was: We're going to build you up over six or seven albums. But then they dropped everyone who wasn't selling 100,000 albums. It came as a shock, because I thought we had established some momentum and prestige that was going to carry us through the expected slumps, not that it was going to completely explode.
I just kept things moving forward. But then I realized everything around me was telling me to stop, step back, re-evaluate. I tried to use the drugs to get past those hurdles, but it was just the wrong time, wrong series of events. I lost a few years there. I don't really regret it, because I learned so much about myself, about other people. You can't really look down on drug users when you've actually mixed with them, you realize they are wonderful people who just have trouble going through things. Regrets, I have a few. But in the end I wouldn't be who I was and able to know certain things if I hadn't gone through it.
I know you collect comics and graphic novels. And many of the Chills videos are great. "Male Monster from the Id," with all the archival footage from black and white horror films is one of my favorites.
I like that one a lot. It actually was so dark, some people didn't like it. The scissors and eyeballs and stuff—people were just grossed out. "Pink Frost" is still one of the best. "Heavenly Pop" has some pretty good stuff. That was actually shot in Ireland, not New Zealand.
I've always thought, oh, look at the majestic New Zealand landscape!
The scouts went out and found places that looked like New Zealand. But it was northern Ireland.
So they were like, 'Hey, let's just roll this rock up the hill in Ireland?'
Well, we just found the rock. And if you look closely, there's a goat. It got in the front seat of the tour bus. I don't know why they wanted to coax the goat onto the tour bus, but.
That scene looking down at me on the rock, in the waves, that was very dangerous. They were like, "There's a great rock down there." And then, there I go, down the cliff face and we do a few takes, and they are like, "OK, cut." And then around the point there is this huge wave coming. The soundtrack would start, and I start going, "Dum, dee dum, da, da, da da," then "POOWW!"
I was expecting it would be the last time anyone ever saw me. I got out just in time, because soon after, the whole rock got washed over by this huge wave. I was in water up to my knees, but I was able to hang on.
—Amy Benfer