FEATURES
The Chicago Underground Quartet Return Without Missing a Beat
By Dave Sumner · April 14, 2020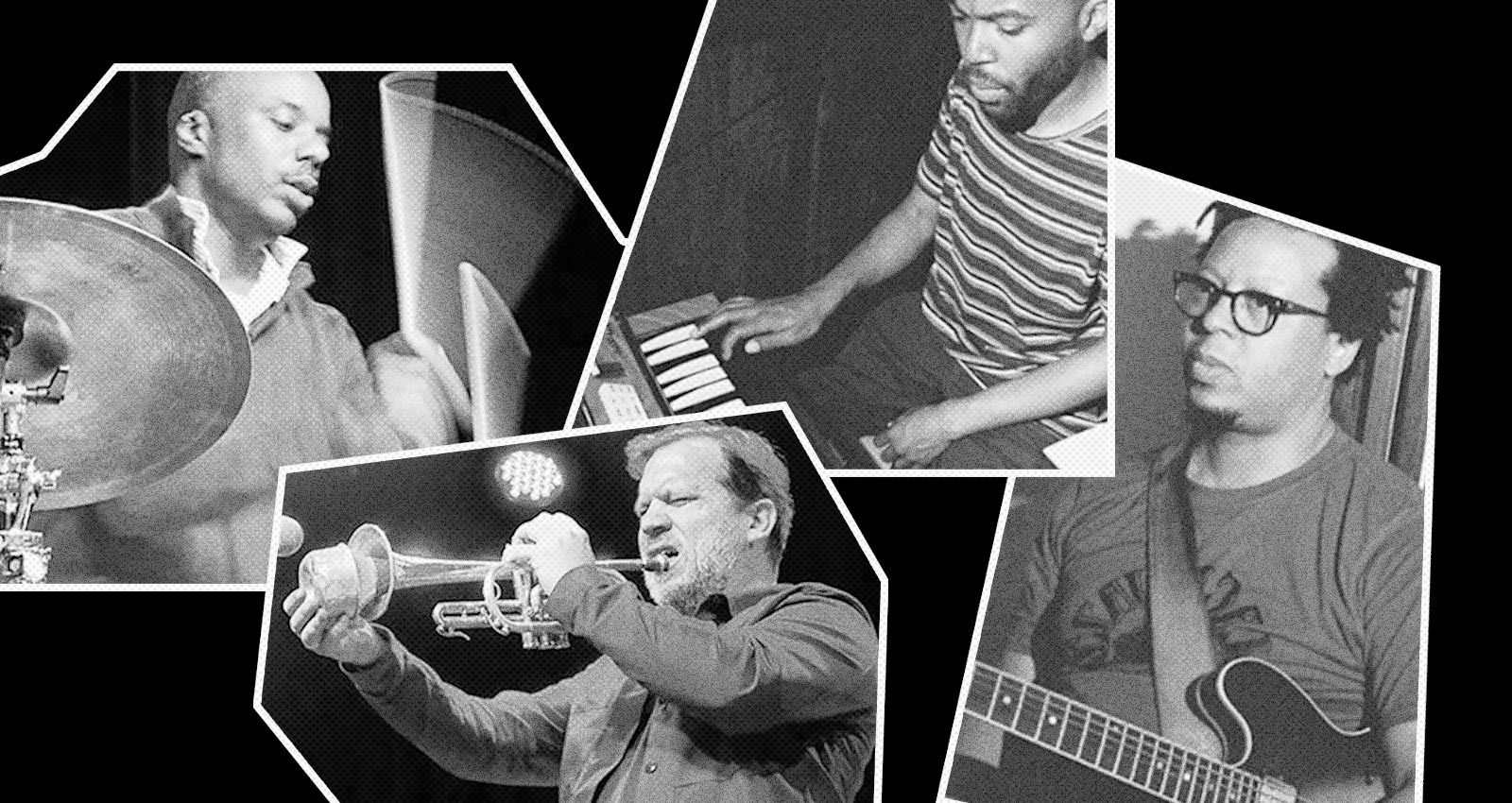 At their core, The Chicago Underground Quartet aren't really a quartet. Nor are they a trio or duo or even an orchestra, as previous recordings have indicated. They are a map of Chicago's musical roots—of connections, beginnings, and destinations. They're a de facto collective of forward-thinking musicians nurtured by—and essential to—the Chicago experimental scene. In the two decades since their formation, some members have moved away, and others have stayed; but their solo work reflects the same spirit of adventure that brought them together in the first place. Trumpeter Rob Mazurek, drummer-percussionist Chad Taylor, and guitarist Jeff Parker have reunited for Good Days, re-forming as a quartet with Josh Johnson on keys. And while it sounds brand new, the music still features the familiar scattershot rhythms, pliable melodies, encounters with the blues, flirtations with drone, and groove interludes that you'd expect from the group. Good Days is the sound of jazz today, but for the musicians who made it, it's also thick with history.
"The connection to Chicago is very important to us," Chad Taylor says. "It's where we met, and where we spent a whole bunch of time together. So, even though we're in different cities now, I still think of us as a Chicago band. It goes back to a period in our lives when we were making music and trying to figure stuff out." Rob Mazurek agrees. "Chicago was where the Underground was born, and where it was influenced, and how it all came together. Chicago opened up the world for me."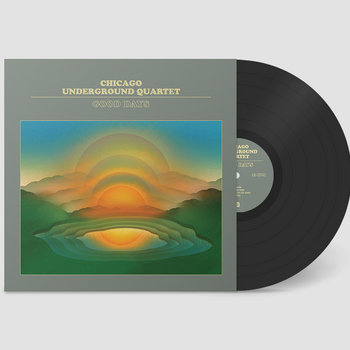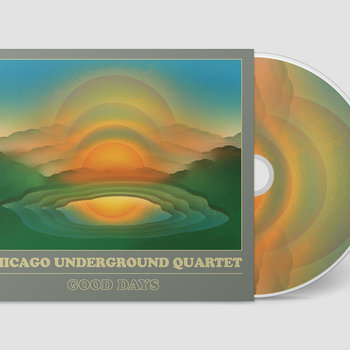 .
00:10 / 00:58
Merch for this release:
Vinyl LP, Compact Disc (CD)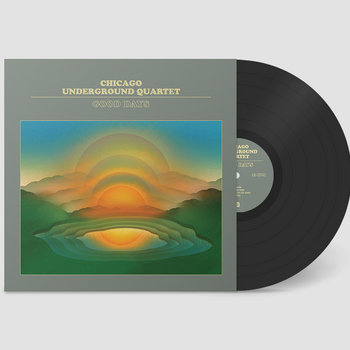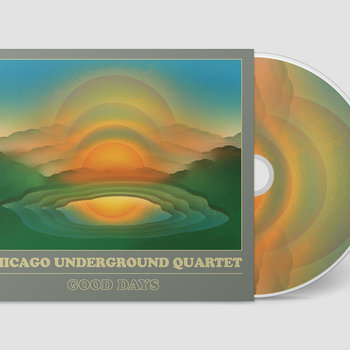 Technically, Good Days is the Quartet's sophomore release. But in the grand scheme of things, it feels more like a second debut. "We haven't recorded together as a quartet in 20 years," Taylor says, "Then, miraculously, it happened." Part of that miracle is the work of producer Chris Schlarb. Schlarb wanted Taylor to play on his new record, but couldn't afford to pay him. "But he was like, 'Could I pay you with studio time?' Taylor recalls. "And I was like, 'Sure, but I don't have any current projects I'm working on." To which Schlarb replied, "'What about the Chicago Underground? Not only will I give you the studio time, but I'll produce the album.'"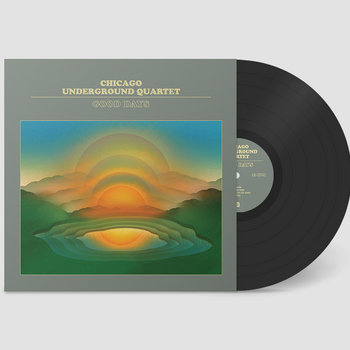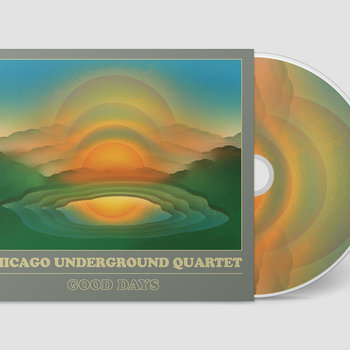 .
00:10 / 00:58
Merch for this release:
Vinyl LP, Compact Disc (CD)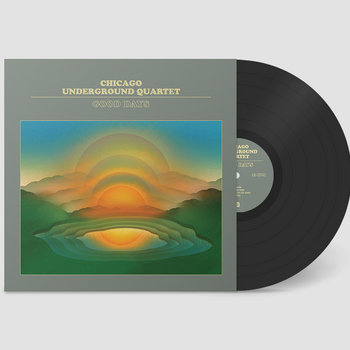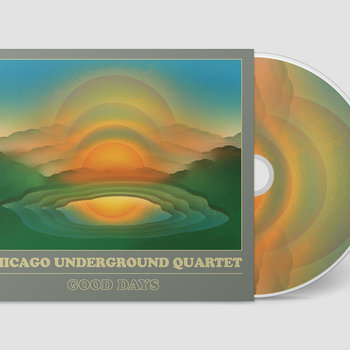 Taylor was on board, and soon after, so were Parker and Mazurek. "We wanted this to be a Quartet album," Taylor says. "We wanted it to be coming out of that debut, keeping with that same aesthetic as the first record. Encompassing all genres. It's not just a modern jazz album. You've got some of everything in there. Some electronica, the beats, an African influence, we wanted it all in there."
But in order for it to be a true Quartet record, they needed one more thing: a fourth member to replace Noel Kupersmith, who'd left the group following their 2003 trio recording. Enter Josh Johnson. "The idea was to have a core group, something that could be expanded on," Mazurek says. Johnson was that change. A member of Jeff Parker's New Breed (and, in the tradition of Chicago forward-thinkers, a contributor to Makaya McCraven's Universal Beings), Johnson's keys add a different flavor to the group's work.
But even the 'something new' carried with it something familiar. "As it turned out, Josh is from Chicago," Taylor says. He also laughingly denies that you need a Chicago lease in order to join the group. "It was just a coincidence," he says. Johnson's chemistry with the crew is evident on "Unique Spiral," a song that grooves and jitters and shakes, a host of different melodic motions acting in concert. Johnson also brought a new sound to the group: the use of a Kee Bass as part of his keyboard arsenal struck a chord with Mazurek. "That was a stroke of genius," Mazurek says. "It brought something completely new, and moved the album in such a wonderfully weird direction."
It's on "Westview" that the four musicians truly become the Quartet—a singular force more than just the sum of their numbers. Mazurek and Parker take turns kicking out the rocket fuel; Johnson provides the steady flow of oxygen, and Taylor acts as the ignition switch, happy to keep the fires going for as long as he can. It's thrilling and it's furious, and the energy generated captures so much of the essence of this band.
"We didn't have any time to rehearse. And it was one of the hottest days of the year in L.A." remembers Taylor. "No air conditioning, and it was like 110 degrees." Despite these conditions, the group was able to lock into one another's frequencies so quickly, it made Schlarb almost superfluous. "In some ways, my job was easy," he says. "They were each doing their part and having fun, with that otherworldly telepathic thing that they have." "We know how each of us works and thinks," Mazurek says in agreement. "It didn't feel like any time had passed."
There's a feral melodicism at play on Good Days; on most songs, the melody is a blur, ripping through the rhythms like a machete slicing through overgrowth. Take opening track "Orgasm," where calm patience gives way to abrupt outbursts of dissonance. The probing "Strange Wing" moves to a harmonic tipping point that seems to capture the feeling of drifting in space. Throughout, echoes of the past resonate as strongly as signals from the present day. For Schlarb, the opportunity to produce them also offered a kind of symmetry between past and present. "I grew up listening to this band, and I was influenced by them," he says. "During the sessions, I just gave them back what they gave to me."
The concept of influence is twofold. "We were influenced by everything going on around us [in Chicago], and we drew off that," Mazurek explains. "I'd like to think we influenced other musicians as we did each other." Taylor expands on that idea. "It's a family," he says. "It's something I took for granted, growing up in Chicago in the '90s. Bands like Tortoise, Sam Prekop, Isotope 217, Chicago Underground—it really was this family. I didn't realize it at that time. We didn't just play. We hung out all the time, and we talked about new ideas. And even though we've moved away and gone on to different things, it still does feel like a family. And when the three of us got together, it felt like we were picking up right where we left it 20 years ago."