FEATURES
The Bloom's Not Off: Jack Rose in Remembrance and Retrospect
By Marc Masters · September 16, 2016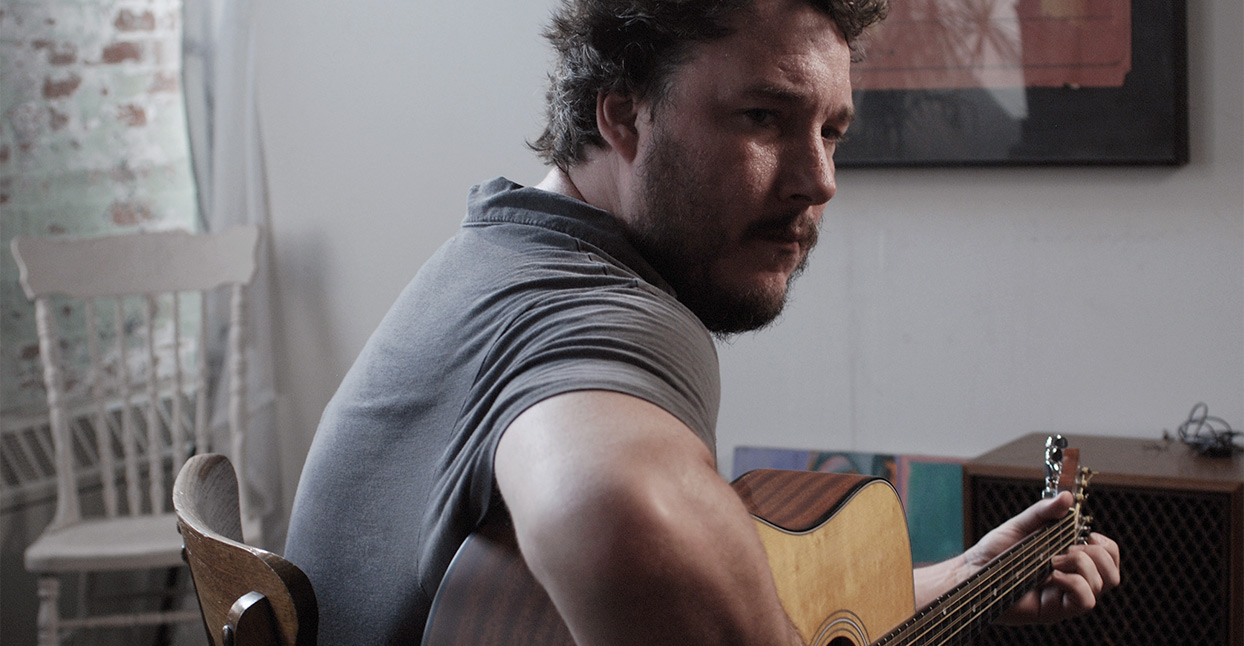 Guitarist Jack Rose had been playing music for decades when he passed away in 2009 at age 39—but in some ways it felt like he was just getting started. After gaining recognition in the early '90s as part of the Virginia-based drone/roots band Pelt, his solo career accelerated so quickly that his potential to advance instrumental acoustic guitar music seemed limitless.
What Rose achieved as a solo guitarist is daunting: nine excellent albums in eight years (including the posthumous Luck in the Valley) as well as a handful of intriguing collaborations (especially with the Black Twig Pickers, the old-timey Appalachian offshoot of Pelt). Now six new Rose reissues (half on VHF and half on ThreeLobed) offer a chance to hear the wide range of music he created.
On titles such as Raag Manifestos and Jack Rose, his ability to transpose the innovations of John Fahey into new contexts is spellbinding. On Opium Musick and I Do Play Rock and Roll, his knack for stretching simple ideas into epic durations is mesmerizing. And on Dr. Ragtime & His Pals, his skill at collaboration—in this case, with Pelt colleagues as well as long-time comrade Glenn Jones—is undeniable.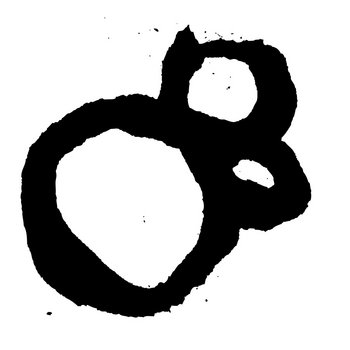 .
00:10 / 00:58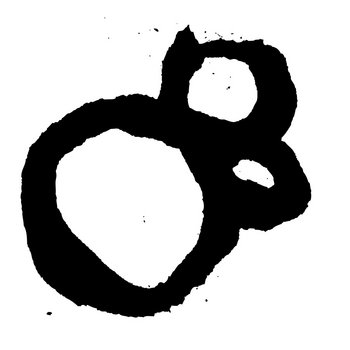 Common threads run through all these albums: a reverence for history combined with an urgent desire to turn it upside down; technical prowess (Rose woodshedded at length in the early 2000s before launching his solo career) that always serves a creative purpose; and an unlimited passion for all kinds of sounds.
This diverse oeuvre was borne of a large, unforgettable personality. To those who knew him, Rose's way of saying what he thought bluntly and unapologetically is legendary. But his honesty was always accompanied by an enthusiasm far beyond snark, and it ultimately honored the music and people he loved to pontificate about.
To understand how his life and work affected other musicians—an influence as strong today as when he was alive—we asked some collaborators, colleagues, and friends to reflect on the wonder of Jack Rose.
I was 16 and 17 when I was going to the majority of Jack's gigs around the East Coast. He was always very friendly to me. He would introduce me to people, or just talk about hometown things and music. He always had a way of making me feel like I was part of the club, even though I was just a young fan.
I did get to know him a little bit better in the year before his death, and when he passed away, I really was crushed. I looked up to him professionally and personally, and I feel like he represented a level of integrity that you don't see very often—someone who was doing things on his own terms, and never breaking from his path for superficial or financial reasons. I still listen to Jack's records regularly, still trying to figure out a couple of his tricks, still having a lot of questions for him. He's the best.
Meg Baird, singer, guitarist, and drummer (Espers, Heron Oblivion, and solo)
It's really hard for me not to think of music in terms of "before" and "after" we lost Jack. That's how huge his presence was, how huge his music was to us, and how funny or not funny (almost always funny) his gripes or dislikes were to so many people.
Jack's presence—or absence— marks so much of my own relationship with music. Espers' last performance was in December 2009. We toured our last record still in shock from the news, and we just stopped after that. Living in the "after," and considering how robust and restless his talents were, it's really hard thinking about all the changes and growth his work would have gone through—and all the good stuff and guidance we're missing out on.
I wonder how he would have reacted to the way that things have changed for better or worse in music since then. I can imagine curmudgeonly responses to the notion of "telling your story" or a "developing a personal brand." Maybe he would have hated it. Maybe he would have coexisted with it, ignored it, or ran with it and made it his own somehow. It's anyone's guess. There's no authority on what Jack would have done. He was such a force of independence. But you know it would have been cool. Things just would have been cooler. Music would be even better.
When Jack was mastering his finger-style work, I had the incredible chance to hear and see it unfold in person. They are some of the most formative musical experiences I've ever had. I remember him talking about how he wanted American players to "play American music." Being the kind of open-minded hippie type that I am, I internalized that as, "play like you're from somewhere." Like how Sun Ra is from Saturn. Know your intentions. Own up to your sources. It keeps you from being freaking corny. It was an important idea to me.
Patrick Best, multi-instrumentalist (Pelt)
I believe that the years Jack spent playing in Pelt, improvising and deep listening to heavy drone, folk, and noise, made him very sensitive to the sonic details of his acoustic playing. Jack had perfect pitch and could hear incredible detail in music. I must also emphasize the strength of his hands. As time went on, he was able to draw incredible amounts of well-toned musical detail out of his acoustic instruments while creating different layers of texture. When he played, he drew you in, tickled your brain, and then would eventually blow your mind.
.
00:10 / 00:58
Merch for this release:
Vinyl LP
One of my favorite stories: Jack had been booked to open for Stars of the Lid. He was getting paid some good coin, so he was excited, but he had a deep hatred for "hipsters" and he thought Stars of the Lid was a hipster band that drew that type of crowd. So he hatched a plan to not play any of the Raga or Blues stuff that he had been getting known for and only play Ragtime numbers!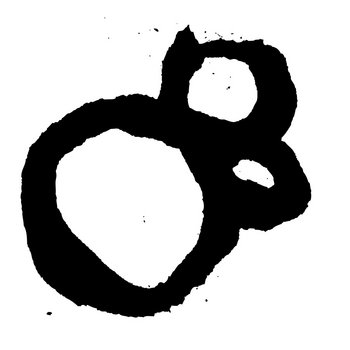 .
00:10 / 00:58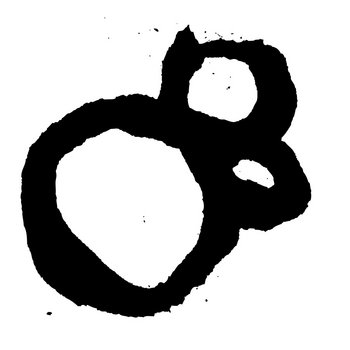 The day after I got a call from Jack. His tone was not of a man that had been to war, but that of a man that had just had sex all night. He had launched into the first song, [and] after the last note dropped there was second of silence that ended with huge applause, not boos and blank stares. After every song the applause grew ever more enthusiastic. I believe he was asked to do an encore but he had played all the ragtime he knew and just walked off stage. He was simply blown away that his plan had backfired. Little did he know how good he had become. His ragtime songs were so powerful and executed with such precision and might that even "hipsters" got it.
His effect on my music and life cannot be contained, framed, dissected by any words I could ever write. Let's say it was all positive, even the difficult times – great memories one and all. He was one of my best friends. His death with all the years that have opened up between then and now keeps me pointed against the wind.
Nathan Bowles, mutli-instrumentalist (Pelt, Black Twig Pickers, solo)
Jack was someone for whom improvisation and composition carried the same weight and force. Both practices were informed by a rigorousness and honesty, and I found—and still find—that inspiring as a player and gripping as a listener. I try to approach my music-making with the same level of gravity: considered and poised, while remaining playful and in-the-moment.
Jack relished arguing about music, even if the specific topic was something he wasn't too invested in. He, Jason Meagher (No Neck Blues Band, Steve Gunn Band), and I spent a good hour once up at the studio arguing about the relative merits—or lack thereof of—Gram Parsons. I thought Jack's criticisms were sort of unfair and arbitrary, and was drunkenly sticking to my guns more than I usually did with him. At some point he kind of grunted and said, "Fuck it, you're right." That may have been the only time he surrendered to me on a musical point. Almost every other thing I disagreed with him on musically I've come around to changing my position on. So I guess he wins in the end!
I could say much of Jack's prowess as an acoustic player, but I'd like to bow briefly in the direction of Pelt, an out-of-the-blue cry from kindred Southern spirits peddling multi-genre improvisational noise psych to indifferent and occasionally hostile audiences (much as Charalambides had been doing down in Texas).
.
00:10 / 00:58
Merch for this release:
Vinyl LP
Well, not so out-of-the-blue: Jason Bill, our then-bandmate in Charalambides, was a childhood friend of Jack's from Fredericksburg, VA, so we'd already met (and become very, very drunk with) Mr. Rose. Jack was an amazing player even then, but in the early days of his Pelt tenure, he took pains to masquerade as a non-musician. The transformation from southern-fried Rowe to American primitive while burning through unemployment checks from his old bakery job was nonetheless astonishing, and a testament to dedication. His offhand virtuosity, summed up in his casual thwack across the strings at the close of nearly every live performance, bore testament to his craft: he'd logged enough hours to make guitar playing seem as natural as sliding off a bar stool.
I don't want to imply he was careless. He was very careful, from his choice of friends (to whom he was ferociously loyal) to choosing his battles, whether it was outing non-payers at Philly donation gigs where he'd been drafted to work door, or against would-be fingerpickers with a shaky right hand, or worse, no syncopation.
It seems a little strange and uncomfortable to publicly grieve for someone, and even sometimes a little competitive—something Jack would've no doubt detested. But the truth is that all who knew him will never be able to grieve enough.
I met Jack in 2000 when he set up a tour for the two of us and Fursaxa. It was my first tour of the East Coast. I didn't know it then, but Jack was still growing as a guitar player on that tour. Don't get me wrong: He was still a force, but he didn't quite have the devastating, nobody-in-the-room-can-come-close-to-this feel that he would embody a few years later. The word "feel" being operative here. He didn't just hone his technique as the years passed. Something magical happened. He fused that technique with a feel, a vibe—whatever you want to call it. It's hard to describe his playing without diving into hyperbole, but at some point in the early '00s, Jack went from "That guy is great on acoustic guitar," to "That guy is reaching a plane that nobody can come close to."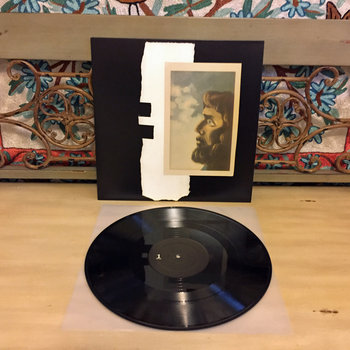 .
00:10 / 00:58
Merch for this release:
Vinyl LP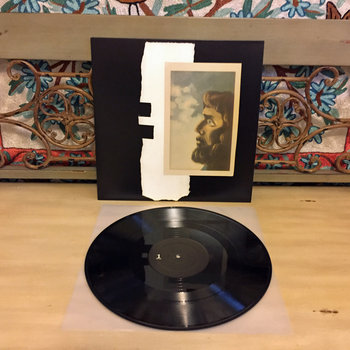 When I released Asleep on The Floodplain, I dedicated it to the memory of Jack (aka Dr. Ragtime), and asked, "Now who will call bullshit on the bullshitters?" Anyone who knew Jack would tell you that one of his strongest and most endearing traits was his unmovable stance when it came to what he liked and what he disliked. This could cause some pretty funny disagreements.
Sometimes, I would wind him up just for kicks. One discussion that makes me smile to remember was over the guitar player Steffan Basho-Junghans. Jack was a huge fan, which surprised me because Steffan is such an unorthodox player. I remember playing devil's advocate and saying, "Really, you like his music? You know he finger taps. You like finger tapped acoustic? Are you a fan of Michael Hedges too?" In reality, I love Steffan's playing, but a conversation like that really distilled Jack's passion about music. Jack defended Steffan to the end, never being swayed or giving up ground.
Talking about guitar with Jack always made guitar seem important, like it mattered, and chased away self doubt and questions like, "What the fuck am I doing with my life?" It's one of the things I miss most about him. There are so many times I wish he was around so I could hear him call bullshit on something, or praise music in a way I hadn't thought of before. Or just have him put on a record that would blow my mind.
Mike Gangloff, multi-instrumentalist (Pelt, Black Twig Pickers)
Jack is still very much a part of my life but I had not listened to these albums in years. It was an emotional experience, going back through them. I think what maybe struck me most this time were the many voices that Jack had running through his music. I mean that in a few senses—keeping multiple lines dancing at the same time in his playing, of course, and in the different musical places he got to.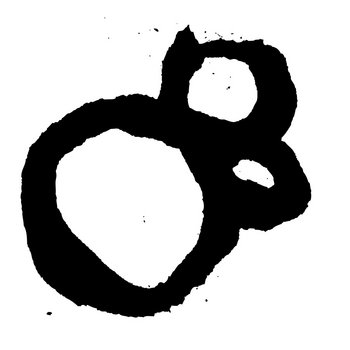 .
00:10 / 00:58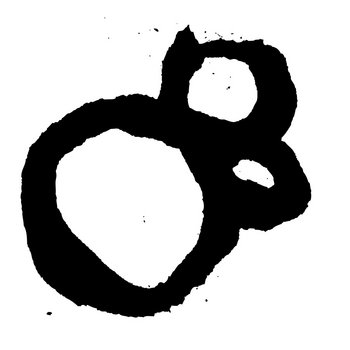 That's not a new thought; sounding these different voices was pretty much our reason for living in Pelt. But nearly every time I've heard Jack play, whether it was sitting next to him 20-odd years ago or listening to these records, it's struck me how thorough his exploration was, and what a grasp he developed on what he was doing. He worked on it constantly, and it showed.
I'm guessing that for listeners now, there's less of a jump between, say, the various flavors of back porch on Dr. Ragtime & His Pals and "Sundogs." But I haven't heard anyone make that leap with as much emotional weight or just plain technical expertise.
Steve Gunn, guitarist, songwriter, bandleader
Years ago I was the opening act for Jack Rose at a festival in the Netherlands, State X New Forms, and it was my first festival performing solo. Jack was a friend and my musical hero, so to be sharing the stage with him at a festival was a huge deal for me. It was the largest crowd I had seen Jack play in front of, and the whole place (including me) was silently enraptured by his set. It was a beautiful and emotional performance. There was something so powerful and dramatic in his playing, and here he was after a long tour in top form in front of hundreds of people.  I was secretly extremely proud of him, and I valued that I could just hang out with him and have a beer.
When I first saw Jack play solo, I was astounded, because I was only familiar with his playing in the band Pelt. I knew that he was working on solo stuff, but I was perplexed by how he made that transformation and arrived fully-developed, like some player from a different time. I later found out that he had a pretty deep knowledge of blues guitar and played in bar bands in his mid teens, and had been working on his solo playing for a while before deciding to perform solo. There was such a timeless quality in his playing, and the power of it was immediately palpable. We were all amazed by him.
His approach to working on being a better player, getting better gigs, and demanding respect (not only for himself, but for the musicians around him), set a tone for a lot of us who were trying to figure out how to work on music. Jack was an uncompromising force when he had to be, but he was also one of the nicest guys that I've known. His towering presence and infinite support was an enormous inspiration to me and many others.
David Shuford, guitarist, songwriter (No Neck Blues Band, D. Charles Speer, Rhyton)
Jack Rose was a beacon of energy for the underground music community, and continues to be a major inspiration to so many, nearly seven years after his untimely passing. Though mainly a solo instrumentalist, it is clear that he influenced and encouraged both groups and soloists alike: singers, songwriters, guitarists, pianists, banjoists, noise purveyors, sound artists, and numerous others. He was a somewhat irascible character, with opinions that were so strong, they took on a kind of architectural strength for his art and aesthetics. Definitely a uniquely charismatic spirit, Jack had a fierce streak of independent thought.
One memorable and humorous line from when we were on tour in 2008 illustrated that mindset: someone remarked that no one in our little Rose/Speer tour group had any tattoos, and Jack blurted out, "That's because we're men, not children!" An atypical sentiment for someone in the music game, but that was him all over. Jack's dedication to his craft, the seeking and brandishing of a kind of sonic precision that was up to his otherworldly standard was stunning to behold each and every time he performed.
I have tried to keep to keep that flame of pursuing the inner voice alive in my heart while hunting my own musical pathways. We are enormously fortunate to have shared in Jack Rose's radiance, and his sadly abbreviated course through this world has served to make each and every artifact of his legacy that much more vital for those listeners who seek the truly phenomenal. Endless thanks to you for your gifts, Dr. Ragtime.
Jack was an extremely affirming person. If he respected you, approved of what you were doing, and didn't think you were bullshit, you could rest assured that you weren't bullshit. Because to Jack, a lot of people were bullshit.
I remember him ridiculing me for a half hour for buying a Richard Pinhas CD. He could talk about The Doors (his favorite band, he said) in a way that almost made you want to listen to them. He was one of the only other people in our scene who regularly ate junk food, so we'd compare notes on the different varieties of greasy garbage you could order at Wawa at 2am, after a gig.
Jack's self confidence made everyone else's false humility look dishonest. He knew he was great, knew what he was doing was important, knew what he was worth. That definitely rubbed off on some of us.
We were on a short tour together that ended at a festival in Big Sur. Jack and my band spent the evening hanging out, and I was determined to keep up with Jack's heroic drinking. One by one the remaining revelers stumbled to their cabins in the dark woods until just Jack and I remained. I was, in the parlance, tore up. It was nearly sunrise when I told Jack I guessed it was finally time to turn in. We said our goodbyes and I turned towards my cabin, Jack toward his. Then, in the blackness of night, I heard from behind me the unmistakable sound of a beer can being opened: tsss, pop. That's the night I learned you can't out-drink Jack Rose.
Kurt Vile, guitarist and songwriter
I first met Jack when we were both working at the Philadelphia Brewing Company. He worked for a day there, and right away he told the boss, "I can't do this." Whereas, of course, I bottled beer for years before I could get out of there. I remember at lunch break, I was reading the book that John Fahey wrote about Charley Patton, and Jack and I talked about that for a while. He was a big record collector and music freak—somebody who understood the roots of music, which always excited me too.
.
00:10 / 00:58
Merch for this release:
Compact Disc (CD), Vinyl LP
I remember hearing "Kensington Blues" on the radio. I was heavy into Fahey, and Kensington was my neighborhood, so it might as well have been "Takoma Blues" by Fahey, but modernized. In a way, he played faster and cleaner [than Fahey]. He was influenced by him, but he took it even further.
Later, I went on vacation with my family, driving around this mountainous area on the coast of Maine, and the soundtrack was "Kensington Blues." I like those times the most, where you can totally space out and listen to somebody you actually know who caught the torch of Fahey. The music speaks to you, and he exists, and I'm trancing out along this mountainous view.
Keith Wood, singer, guitarist, and songwriter (Hush Arbors)
Jack was and is both a monster player and a presence in my life. His dedication to cutting through the epic tradition of finger pickers and creating his own language and sound was a major influence on me. I can put on Charlie Patton, or John Fahey, and then Jack, and I can immediately know his style. It was also his dedication and support of his friends, and the scene around him, that really stuck with me. He really believed in me and in my songs and playing style. In 2008, I was lucky enough to go on a six-week tour of the UK and Europe with him, and he made certain we went 50/50 on guarantees all through the tour, no shit.
Jack stayed at my buddy Rick Tomlinson's place the last time he was in London for a gig. He was stoked on the future and his new deal with Thrill Jockey, stoked on life. It was rad to see him happy and well. A few weeks later, his socks were still hanging on the door when we heard the news of his passing.
Jack loved all music, as long as it was played well. The first time I hung out with him, I was playing with Six Organs of Admittance and we stayed at his place in Philadelphia. Chasny disappeared on the phone and Jack and I argued about who was better, Skip James or Charley Patton. I was on the side of Skip, and finally after a few to many (hours) he finally told me that Skip's voice terrified him. That tiny glimpse of vulnerability endeared me to him forever.
—Marc Masters