FEATURES
How The Atoms Family Became a Force in Hip-Hop
By Phillip Mlynar · January 18, 2018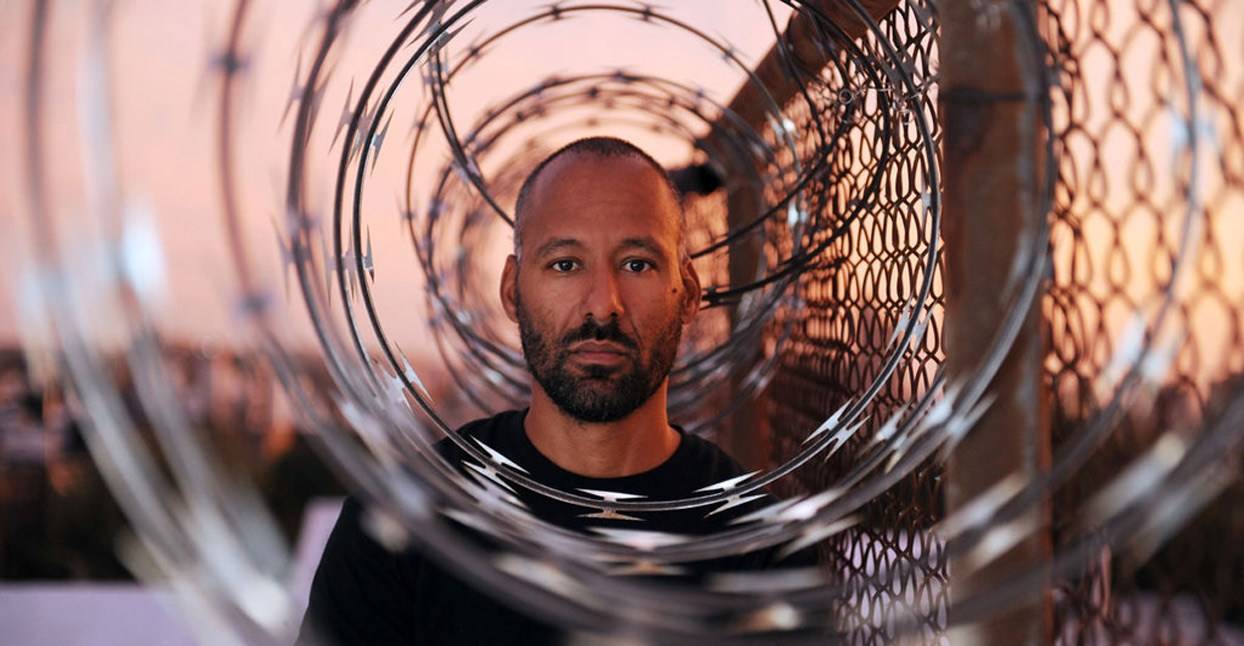 The Atoms Family's roots can be traced back through the history of independent hip-hop in the mid-'90s. Founded by Cannibal Ox's Vast Aire and Vordul Mega, the Family collective at one point included 35 artists, and was known for excelling at the freestyle ciphers that took place outside New York City's open mic venues. But the interconnected soloists and groups claiming membership in the Family yielded only a few official releases. The first mention of the name Atoms Family was stamped on the cover of the 1996 vinyl EP Beyond Human Comprehension—even though that project is credited to the group Centa Of Da Web. Cryptic One, the MC and producer who ended up taking on the same sort of de facto leadership position that RZA undertook with the Wu-Tang Clan, says, "Looking back, it's weird so many people knew us and respected us but never actually heard us."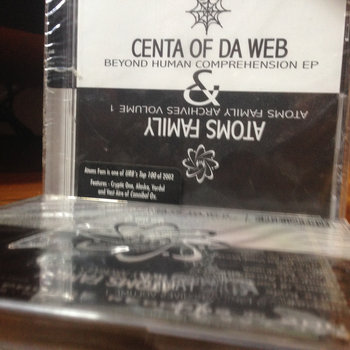 .
00:10 / 00:58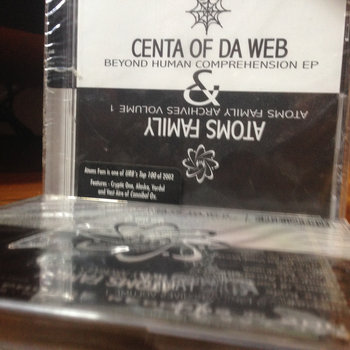 The name "Atoms Family" was coined by Vast Aire, who had a habit of giving individual titles to each verse he wrote. "He came by to the studio one day and was like, 'Hey, I got this new verse called Atoms Family,'" says Cryptic One while nursing an IPA in a bar in Park Slope, Brooklyn, where he's based. The crew's music has a similarly scientific bent. Intricately-worded verses that often incorporated sci-fi references were skillfully laid down over rugged and moody beats, usually crafted by Cryptic One. "As long as you were weird and didn't rhyme about guns, you were cool," he says. As a way of summing up the crew's style, Cryptic One recalls the first time he heard Vordul Mega rhyme outside the Nuyorican Poets Cafe at two in the morning: "He was 16 years old, and came into the cipher with this energy that I'd never seen before, screaming at the top of his lungs, with his words echoing off the buildings, saying this rhyme filled with crazy Transformers references and talking about dimensional portals. We clicked."
Cryptic One became a member of The Atoms Family himself after calling up a college radio show hosted by Dynamics Plus and rhyming a cappella over the airwaves. At the time, his group Elite Bomb Squad, had disbanded after an unsuccessful attempt to secure a record deal with the Yo! MTV Raps host Dr. Dre. The disappointment gave Cryptic One a resolve to, "figure out how to do this without record labels," and he sent off a check to purchase an instructional book about releasing records that was advertised in the classified section of The Source magazine. Two other MCs, named Molecule and Whichcraft, heard Cryptic One's radio rhymes and offered him the opportunity to join the Atoms Family. "I wasn't there for the very beginning," he says, "but the vision was always to break off into different groups. It was kinda like what Hieroglyphics were doing more than the Wu-Tang setup, with solo artists and groups that would sometimes mix and match and record together."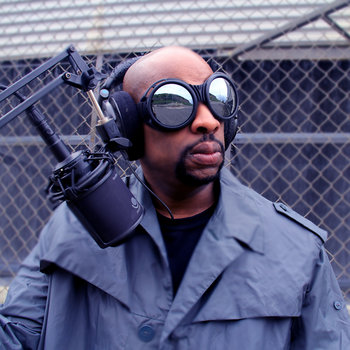 .
00:10 / 00:58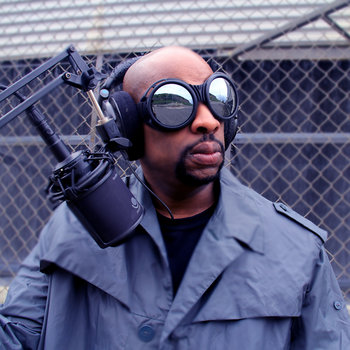 Alaska is another MC who came to the Atoms Family in 1994 after having already formed the group Hangar 18 with Windnbreeze two years prior. He became an Atoms Family member through the open mic scene. "The Nuyorican Poets Cafe had a monthly event called 'All That' hosted by Bobbito Garcia," he recalls. "It was 10 MCs and 10 poets randomly drawn out of a hat, and everybody you heard from that time period came from there—Atoms Family, Pumpkinhead, Siah and Yeshua DapoED, Canibus used to go through, El-P, and Aesop Rock." One night after a freestyle session outside the venue, Osirus Cloud invited Alaska to join the clique.
Strength in numbers helped the Atoms Family's name spread through the indie hip-hop scene—but it also brought logistical and creative problems. "It became overwhelming, because you'd hear about little beefs and issues that happened because this person you'd never seen or met had said something to somebody else," recalls Alaska. Recording sessions for the crew usually took place in the studio Cryptic One was running out of his parents' house in Long Island; though they had a relaxed, "family barbecue" vibe, they weren't conducive to actually releasing music. "We used to go and do these songs that never saw the light of day, because Cryptic would throw on a beat and we'd all be rhyming these two-minute verses and end up with these unwieldy seven-minute songs."
In the hopes of finding a solution, The Atoms Family scaled down to eight core members: Vast Aire, Vordul Mega, Cryptic One, Alaska, Windnbreeze, Jest, DJ paWL, and DJ Cip One. Cryptic One says the plan was to hit the new millennium hard, and enter 2001 with a stream of album releases spearheaded by Cannibal Ox's future indie classic, The Cold Vein, which had been picked up by El-P's Definitive Jux label. As each subsequent project came out, the Atoms Family's influence would spread.
Unfortunately, the plan was sabotaged. Having secured a distribution deal with a subsidiary of Caroline (the same company used by Definitive Jux), the label backing Cryptic One's solo album, The Anti-Mobius Strip Theory, collapsed three months before release (and after he'd paid a publicist to work a project that now didn't exist). The album would eventually be released three years later. The Hangar 18 record (The Multi-Platinum Debut Album) was supposed to come out on Cryptic's Centrifugal Phorce label, but instead found a home on Definitive Jux after EL-P overheard the tape being played on a tour bus. It wasn't released until 2004. Jest's solo dropped even later than that. "Shit happens," says Cryptic One with a shrug, adding that the loss of his distribution deal effectively put the brakes on the Atoms Family's momentum.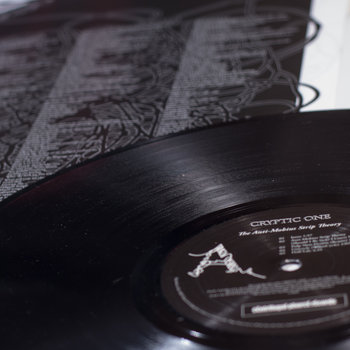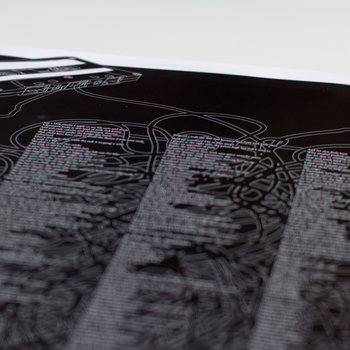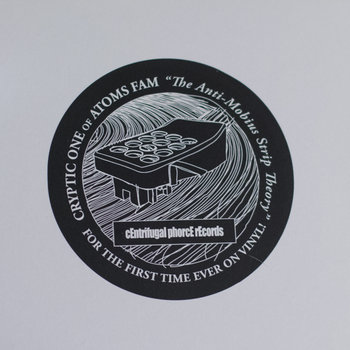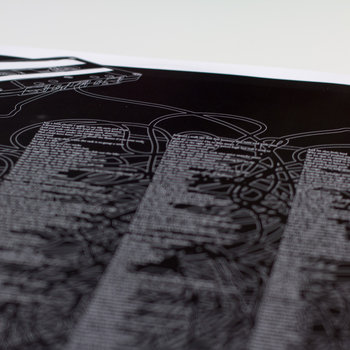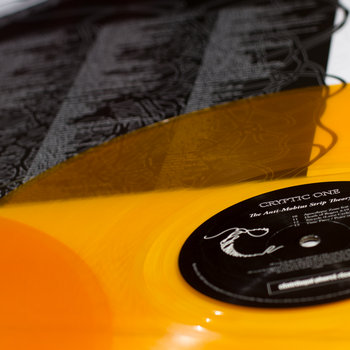 .
00:10 / 00:58
Merch for this release:
Vinyl LP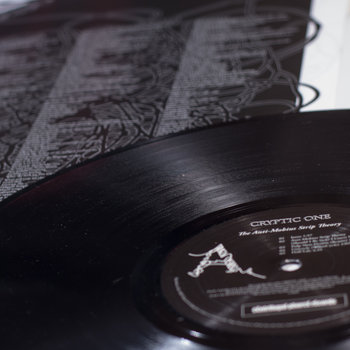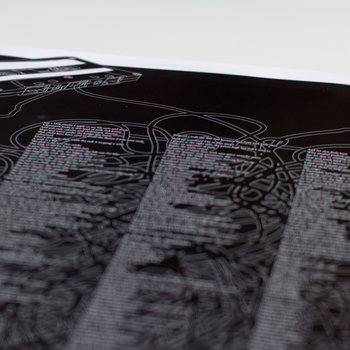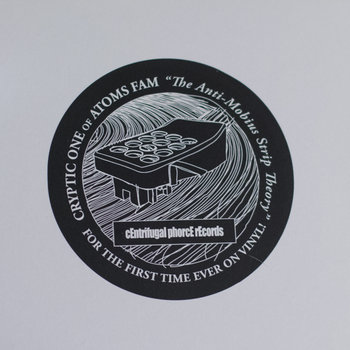 Since the Atoms Family's heyday, the individual artists have continued to release music under various names and guises. Coupled with the lack of official music credited to the Atoms Family, it's left fans with the prospect of digging through a sprawling discography that Cryptic One admits, "is completely overwhelming and very confusing." With a laugh he says, "Technically I guess we made an actual Atoms Family song with 'Mic Molest' [released on the Definitive Jux Presents II compilation] but Vordul isn't on it and the song was his concept!"
As an entry point into the Atoms Family vault, Cryptic One pinpoints The Prequel, adding that when originally released in 1998, it wasn't intended as an official album so much as a case of rounding up a collection of tracks from various sources. Two volumes of Atoms Archives are also available, along with two installments of Cryptic History, which compile his own artistic development. Cherry-picking individual tracks, Alaska cites the dramatic, string-laden "Not For Promotional Use," the melancholic "Small Violins," and Vast Aire's spacey "Cholesterol" as accurate representations of the crew's vibe.
"Today, I think the Atoms Family exists more in people's minds than in reality," says Alaska. Both he and Cryptic One say they're open to the idea of reuniting the core crew to record again—but they're also content with the broader way they have inspired subsequent generations of hip-hop artists with their staunchly independent industry tactics. "It was about doing what you want to do and knowing that it can have an impact," Alaska says. "There's a certain type of artist we've definitely influenced with our idea and ethic of how to make music. You had collectives like Anticon and Living Legends and even Rhymesayers that was happening simultaneously without people planning it like that—there was definitely something in the ether for our generation."
-Phillip Mlynar