FEATURES
The Active Listener's Compilations Showcase Psych From Around the World
By Ned Raggett · January 18, 2017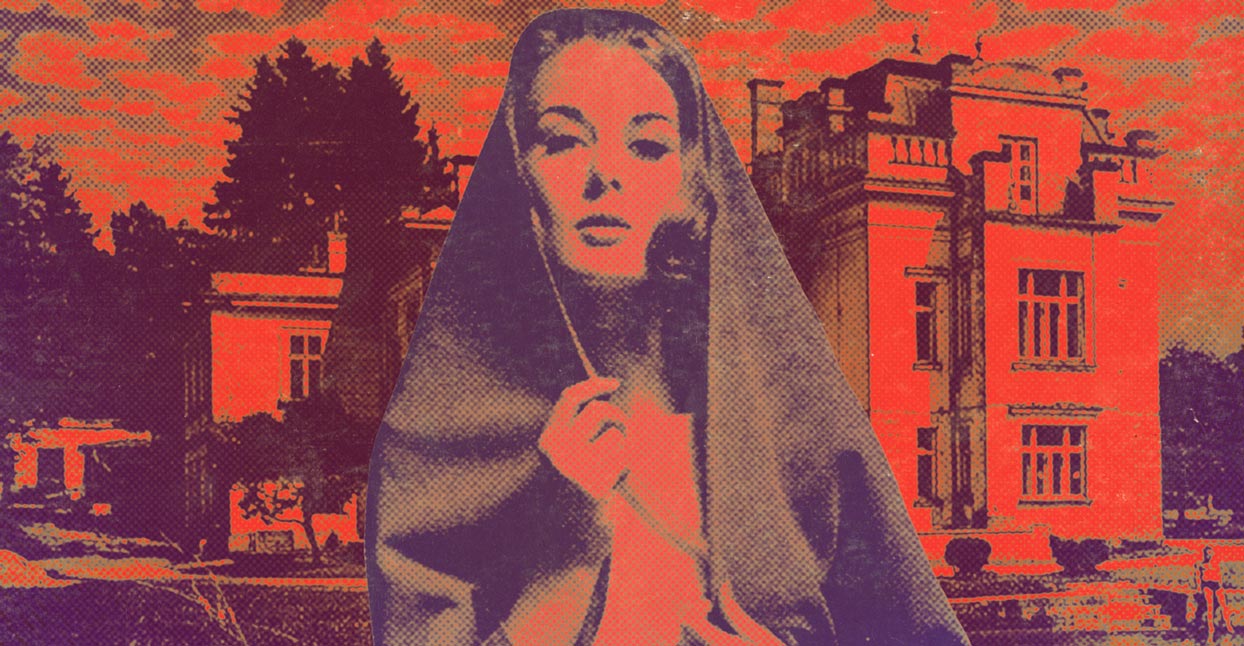 In late 2011, New Zealander Nathan Ford started his music blog the Active Listener during some down time from his longtime job at a record store. As he explains it, "An hour after having the initial thought to start a blog, I'd set up the platform, come up with the name, and written my first post. All on a wet, quiet afternoon."
From there, the Active Listener grew into a project featuring Ford and, over time, other writers reviewing releases by modern psychedelic, progressive, and acid folk acts—as well as, starting with its first anniversary, a Bandcamp site featuring an open-ended series of samplers with songs from the bands they reviewed. Along with further single-artist collections and themed releases, including a tribute to Love's famed Forever Changes, Active Listener grew to become a busy and wide-ranging resource for bands and listeners all over the world.
Ford recently decided to wind down regular posting on his blog and Bandcamp site, celebrating with some final reviews and a last sampler to conclude 2016. But both sites remain live, for anyone to explore and listen to.
We talked with Ford about his work and goals, his decision to refocus, and what the future might hold.
First, could you explain the history of the Active Listener as a project?  
It was pretty directionless to begin with. Things got really interesting for me when I started writing about lesser-known bands that I liked, and they started to get in touch to say thanks. This blew my mind. As a New Zealander, you can feel like you're a long way away from where the action is. It really dawned on me at this point what a great leveller and connective tool the internet could be. I soon ran out of obscure bands, but by this point, my e-mail address and mailbox were being flooded with submissions from up and coming bands, and this formed the basis for what the Active Listener eventually became: A seemingly bottomless well of fascinating music that I would never have discovered any other way.
When did the idea of using samplers to showcase bands come to you?
The sampler series itself started out as a supplement to our reviews. It was a way to give listeners who didn't have the time to check out 30 new releases a month a chance to get a quick taste of what we'd covered. Bandcamp was always the way I wanted to get the samplers out there. So many of the submissions that I received digitally used Bandcamp, so it seemed like the obvious first choice to investigate. It was so quick and easy that I didn't really even investigate any alternatives.
Could you delve more into the curatorial approach with the samplers, how you decided who could be a candidate?
Usually, it was a case of approaching artists who we'd reviewed albums for that I'd enjoyed over the previous month, followed by a bit of negotiating to decide which tracks fit best together – which turned out to be quite a tough job given the diverse range of artists we usually dealt with. A smaller number of tracks were selected from submissions requested via social media. Responses to this were often overwhelming. It was a real challenge working out what made the grade and what didn't. And, more often than not, the stuff that didn't get selected was very good too, it just wasn't quite the right fit. We had a monthly release schedule for a good few years there when we were at our busiest.
Was there a sense that you were using the site to preserve or showcase certain acts that otherwise might be lost in the overwhelming amount of music in the world? 
Definitely. I'd regularly spend hours searching through Bandcamp's new releases for anything labelled 'psychedelic' 'giallo' 'radiophonic' etc. Every now and then something amazing would stand out, and that's what we'd write about. More often than not, these would be some of the titles with the least hits too. There's absolutely no correlation between quality of music and quantity of fans.
Did any of the acts featured say that an appearance on a sampler was particularly helpful?
We'd occasionally hear back from unsigned artists letting us know that a label had picked their digital release up for a vinyl release as a result of a review or a sampler appearance we'd organised. Some of our featured indie artists have ended up on labels like Trouble in Mind and Sub Pop—labels that we're big fans of.
Do you have a particular favorite sampler among them all, or ones you'd like to showcase in particular?
To be honest, I haven't spent much time relistening to them. I have a week or so of intensive listening while I'm putting them together, then I'm thinking of the next one, or listening to something from the review pile. Maybe I'll have a chance to look back at them now that we're slowing down.
Finally, what prompted you to retire the Active Listener, and do you have any particular new goals in music for the future? 
All sorts of things caused my priorities to shift. I have a young family now and I want to spend all of my available time with them. My work life is more demanding, too, and I had a major health scare last year which made me realise how hard I'd been pushing myself. That's helping me to find a better balance.
The Active Listener itself isn't fully retired. We're a community of music lovers, and there will be things that we hear that we're compelled to share sporadically. This is too much fun to give up completely. While the last sampler will be the last regular release from the Active Listener, I'm not ruling out the possibility of something similar in the future. But right now, my family is where my head is.
We asked Ford to share seven songs from the Active Listener Bandcamp site that are closest to his heart.
Fogbound, "Whispering Corridors"
This Spanish band have a perfect vintage freakbeat vibe, with better songs than many of their idols. This is a highlight.
Tara King TH., "Et Puis Merde"
Perfect Cinematic Space-pop. Fills the Broadcast-shaped hole in my life perfectly.
The Sufis, "No Expression"
If the Beatles had retained McCartney (as bass player only) and replaced Lennon with Syd Barrett, this is what you'd end up with.
Soft Hearted Scientists, "Halloween People"
Quirky, playful psych-pop of the highest order. Sinister fairy tales galore.
Truls Morck, "Take the Sun Down"
This guy is also the bass player for Graveyard, but this is much more contemporary-sounding than that band, with epic, Midlake-ish tendencies.
Tanizaki, "Seed Pods Explode"
Spooky radiophonic synth burblings.
NM & The No Man Band, "Pineline"
Disorientating but lovely wyrd folk, a la The Incredible String Band, with added tape trickery.
—Ned Raggett