FEATURES
The 79rs Gang Bring Mardi Gras Indian Culture to the World On "Expect The Unexpected"
By Phillip Mlynar · July 06, 2020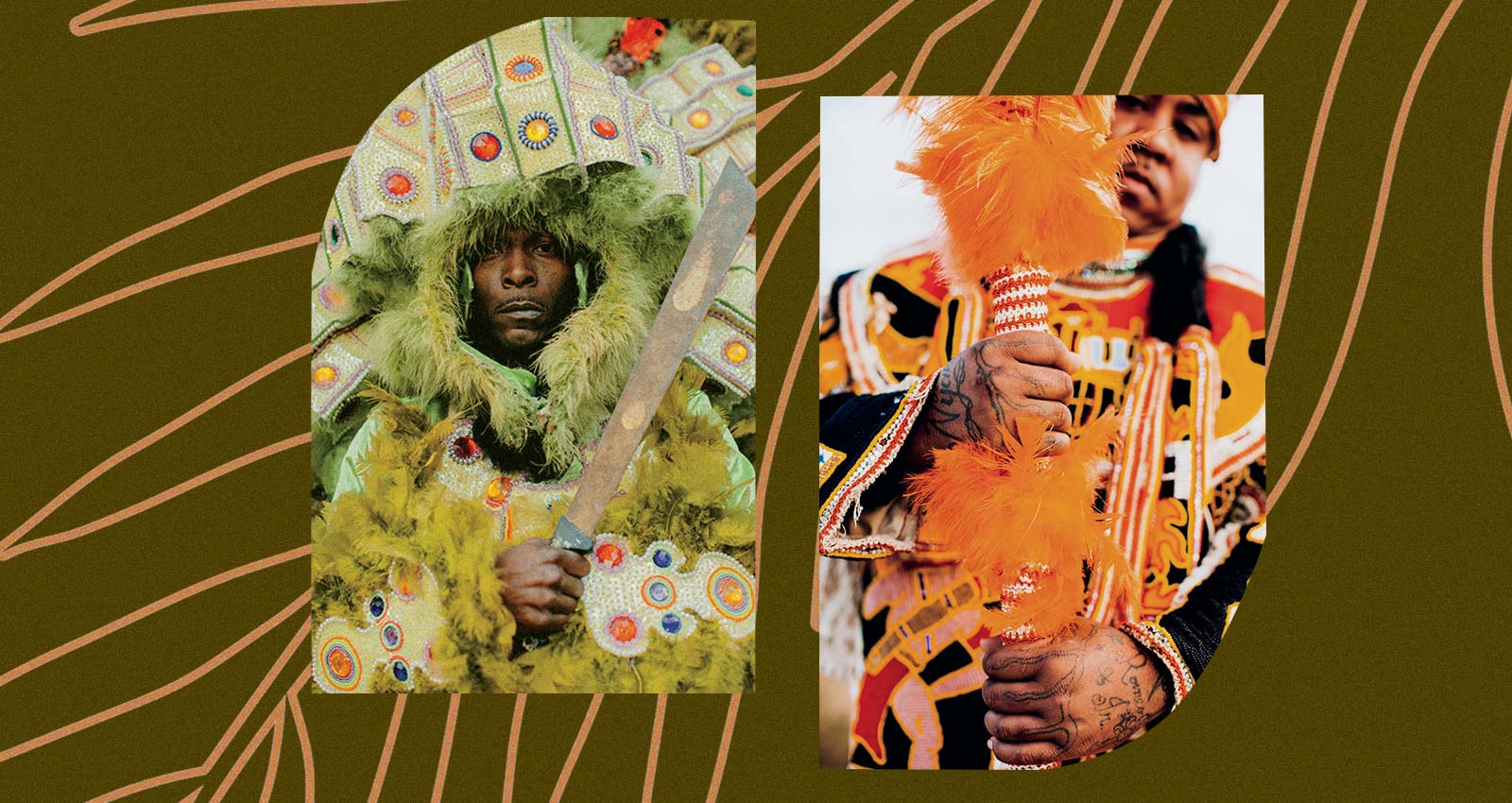 The 79rs Gang was founded in 2013, when the leaders of two rival New Orleans-based Mardi Gras Indian gangs agreed to put aside their differences, sign a peace treaty, and make music together. As Big Chief Romeo Bougere of the 9th Ward Hunters and Big Chief Jermaine Bossier of the 7th Ward Creole Hunters joined forces inside the city's Small World studios, they began recording tracks in the lineage of traditional Mardi Gras Indian music, which is based around stripped-down, percussion-heavy backdrops and improvised call-and-response singing and chanting. The scene is also associated with street parades where participants dress up in immaculately flamboyant outfits crafted from embroidered beads and feathers. Now for the 79rs Gang's latest release, Expect The Unexpected, they've pioneered fresh musical territory by adding swaggering hip-hop and funked-up electronic influences to the mix and embracing storytelling designed to bring the wider world inside Mardi Gras Indian culture.
"We're Mardi Gras Indians, man, we're kind of confrontational," says Bossier from his home base in New Orleans as he recalls early run-ins with Bougere at neighborhood bars that would turn tense when their respective gangs would congregate on Sundays. "We didn't see eye to eye because the culture we're in is a warrior culture," adds Bougere. But after Bossier was promoted to chief of his gang, he began to "step up as far as singing" and realized "it just made sense for us to come together and squash all of our little personal issues."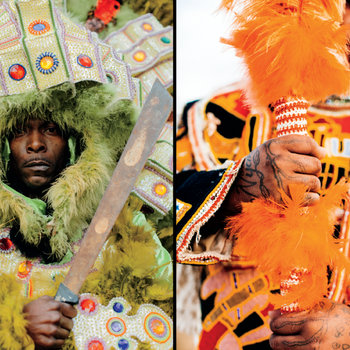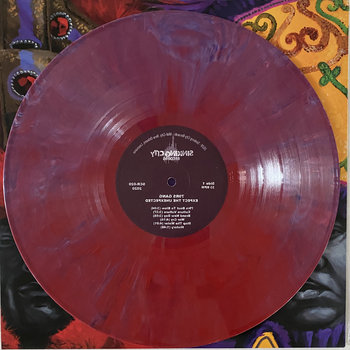 .
00:10 / 00:58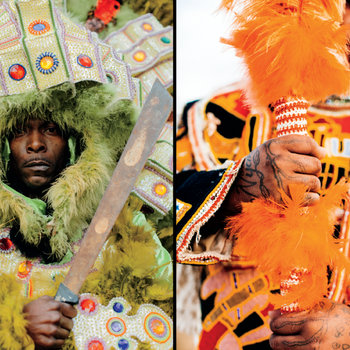 Merch for this release:
Vinyl LP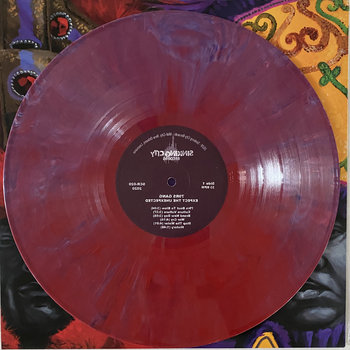 The 79rs Gang's debut album, 2015's richly polyrhythmic Fire On the Bayou, fits snugly into the canon of Mardi Gras Indian music, although Bougere and Bossier don't think the record represents the full range of their sweeping vision for the 79rs Gang. "It was a good project for what it was, but it was basically me and Romeo in the studio by ourselves, just an engineer, a bottle, a tambourine, and we made it work," says Bossier. "But we've always wanted to tell more stories and have people feel like they're actually there. A lot of New Orleans music is based off The Meters and the Neville family and that funk music, but we needed something different. The old New Orleans Mardi Gras Indian music, they don't do much storytelling. We want to talk about what we consider as a problem in the Indian world today, and make something that will put us in a lane of our own."
Key to the expansive direction the 79rs Gang chart on Expect The Unexpected is Eric Heigle, a Grammy-winning musician and producer known for his role in the Cajun band Lost Bayou Ramblers and work with the indie rock outfit Arcade Fire. "It's like you try to make a soup and you have everything in the soup but one thing and then I walk in the door with that one seasoning that's missing, and that's Eric with the one seasoning," says Bougere. Heigle, who produced the whole album, boosted the group's impact by adding a weighty drum machine backbone to the songs, and by scoring cameos from Arcade Fire's Win Butler (who adds Solina synth to the jittering "Culture Vulture"), LCD Soundsystem's Korey Richey (who plays guitar on the bass-swaddled "Trouble"), and trumpeter Nicholas Payton (who features on the brooding "War Cry"). Bossier notes that hip-hop artists—specifically, 2Pac and Bone Thugs-N-Harmony—have influenced his own style of writing. The album's opening cut, "79rs Bout To Blow," hits home like a lost Big Tymers track, all purring bass, hypnotic kalimba and swaying drums. Bougere is inspired by '60s soul singers like Al Green—the way they escalate their voices to bring extra emotion to a song.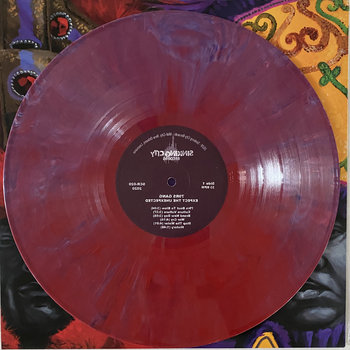 .
00:10 / 00:58
Merch for this release:
Vinyl LP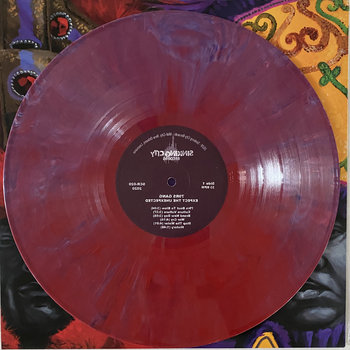 Over Heigle's rich sonic tapestry, Bougere and Bossier deliver lyrics that document their lives as Mardi Gras Indians, digging into the history of their city. On "Stop The Water" they present a frontline account of Hurricane Katrina, seeing "dead bodies in the water" during a blackout. The pounding "War Cry" narrates the run-up to a "bloody bloody war down in New Orleans," including one gang's spy boy playing the role of lookout; Payton's lonesome trumpet resonates like a mournful call to arms. "Culture Vulture" expresses anger at the way outsiders have tried to financially exploit Mardi Gras Indian culture without contributing anything back. "A lot of times we understand that once we put those suits on and walk the streets we become what they call public domain," says Bossier. "But when someone puts our picture in a book and tries to sell it, they try to make money off a culture they had nothing to do with."
Expect The Unexpected deals with weighty issues, but the music remains unfailingly upbeat, heightened by the duo's lilting, sing-song delivery. Bougere describes the tone of the album as "uplifting, energetic, soulful music"—qualities that cast it as an alluring entryway into an overlooked genre. "We want people to listen and be able to put themselves in the moment we were in," says Bossier. "If they can listen to the album and get interested in our culture, I think we did something."