FEATURES
Thalia Zedek, Underrated Indie Rock Hero
By JJ Skolnik · September 20, 2018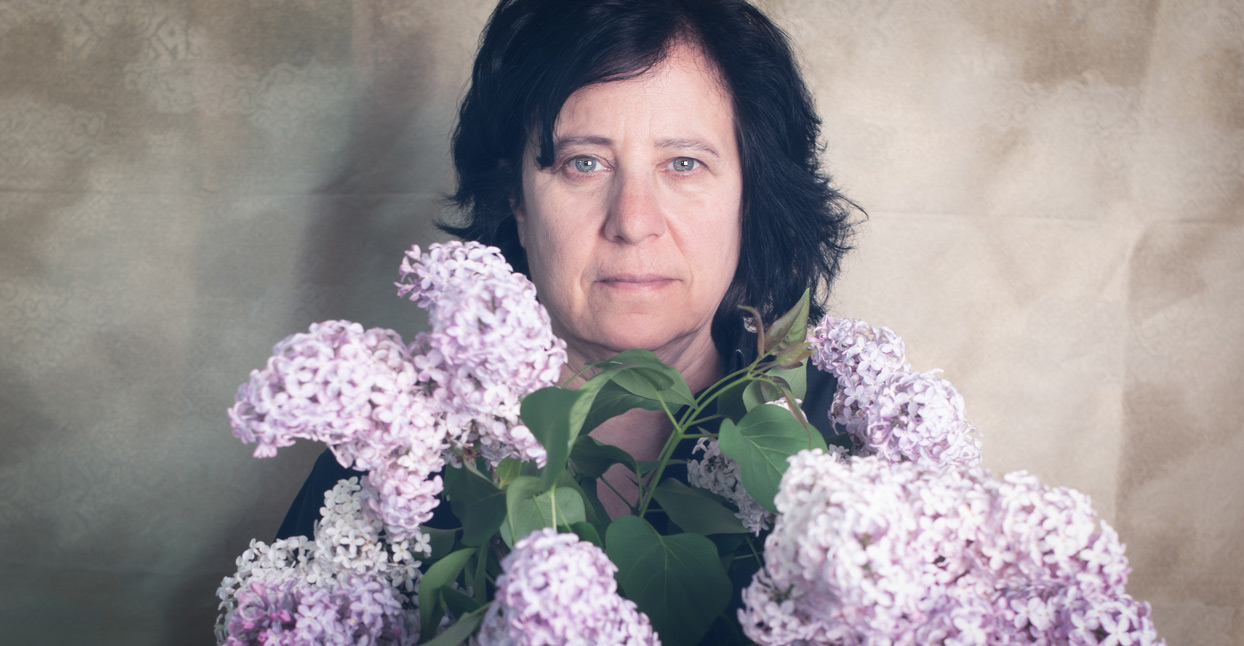 "Writing music is something I do all the time," Thalia Zedek says when asked about her phenomenal creative wellspring, now many decades deep. "It just kinda comes out, and I try to keep a tape recorder near at hand, and I just record ideas which hopefully I go back to." Her matter-of-factness and humility belie her place in underground music history; when we talk about guitar gods, Zedek should appear more often in the pantheon. The Boston musician has been an indie tentpole since the '80s in bands like Live Skull (where her raw and vulnerable vocals took center stage) and Come, as well as with her solo project, the Thalia Zedek Band, and her newest combo, E.
She's versatile; her leads, more obviously indebted to the blues both structurally and melodically than many of her indie rock contemporaries, can either sizzle against a heated and insistent rhythm section or wrap themselves around her vocals like wiry vines. Both E and the Thalia Zedek Band have put out new records this year, Negative Work and Fighting Season, respectively.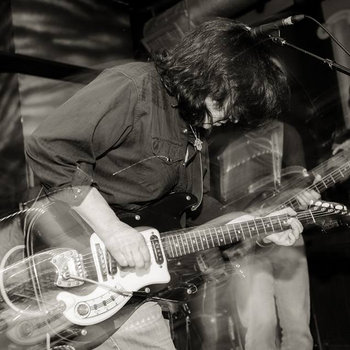 .
00:10 / 00:58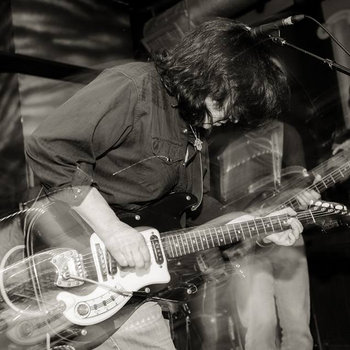 Merch for this release:
Vinyl LP, Compact Disc (CD)
Zedek chalks up this year's hectic release pace more to circumstance than profligacy, and she also acknowledges that she's had to sometimes give herself spaces of many years between albums. Writing lyrics as intense as hers can be difficult. Her work, with its tone both blunt and slightly oblique, is full of lingering senses of foreboding and traces of everyday traumas—lovers leaving, long-dormant addictions leaving reminders that they'll never be truly gone, faulty communications, restless spirits, lusts sadly fading or never consummated. (On "Bend Again," the roiling and cathartic opener to Fighting Season, she sings, "Leave what you believe / Hide from everything you need / Don't try to rescue me / You are not the one." That last line in particular sounds like a poison arrow in her mouth.)    
"I think I always kind of write as the protagonist," she says, "but it's definitely not always about me personally, even if [the song's written in] the first person … putting myself in other people's shoes. [Right now I'm] writing about the same stuff that everyone's going through right now in this country." By this, she elaborates, she means economic pressure, the opiate crisis, immigration and trade issues, and so forth—everyday political concerns. We spend a significant part of our conversation discussing Narcan, or naloxone, a lifesaving drug that can reverse an opioid overdose. We also discuss being gay and out at this moment in time and during other LGBT-hostile presidencies, and having lost some of our ancestors to the Holocaust; the stories of our forebears, both blood and chosen family, seem awfully immediate at the moment.
.
00:10 / 00:58
Merch for this release:
Vinyl LP, Compact Disc (CD)
When one's career is the creation and performance of such sharp but tender-bellied music that touches such personal pulse points, one also has to have some levity in one's approach. "I'm a pretty hedonistic type of person," Zedek laughs. "I do a lot of fun stuff. I hang out a lot. I'm not a super serious person… I really, really enjoy playing music and touring, so that's a lot of fun for me, and I have a good time when I'm doing that as well." (She's been playing Europe a lot lately, and has particularly enjoyed recent shows in Berlin and throughout the Czech Republic.) Throughout her career she's enjoyed such fruitful working relationships, too, which makes things easier; her longest-running such relationship is with Chris Brokaw (of Come and Codeine), with whom she's enjoyed several decades of friendship and co-writing—playing in one another's bands, working together when it feels right. "I feel very lucky to know Chris," she says. "He's someone who's known me for such a long time, and he also happens to be, I think, probably my favorite living guitar player. So just to be able to have him as a friend and say, 'Hey, will you play slide on some song on my record?' And knowing he'll be there for me."
Zedek and Brokaw are about to embark on a tour together of the eastern and southern U.S., playing living rooms—an appropriately intimate setting—doing both individual solo sets and performing together. The tour is booked through Undertow Music, an independent collective; their operation is smoother than DIY, but built firmly on its principles. "I usually book all my own stuff, so actually it's nice to have someone else doing it, you know," Zedek confides. She's looking forward to playing places she and Brokaw haven't been recently, forging new connections, and honing her skills as a solo artist. "I did a solo tour with Damon & Naomi earlier in the year, and that was really fun, and I think it was really good for me," she says. "That's just me getting on stage with an electric guitar and just sort of playing the songs by myself. It felt good to be able to do that. It's something I've been wanting… working towards but hadn't [mastered]. It's a very different thing than performing with a band, so it's a pretty big learning curve. But I feel like I kind of have gotten a bit better at doing that and that's also interesting to explore that way of performing a bit more too." For someone who writes about loss so often, she is, perhaps unsurprisingly, full of hope.