FEATURES
Buck Gooter Keeps the Legacy of Terry Turtle Alive
By Jesse Locke · September 02, 2021
Terry Turtle loved washing dishes. In the 2016 documentary about Southern-fried noise-rock duo Buck Gooter, band member Billy Brett explains how his musical partner was completely content eating scraps of pancakes off the plates he was scrubbing. They were strangers before Brett noticed Turtle's surrealist drawings exhibited at a vegan café in their hometown of Harrisonburg, Virginia. Intrigued by the vibrant colors and characters, 18-year-old Brett got to know the artist, 33 years his senior, while they worked together in the restaurant's dish pit. 
Despite their age gap, the pair of unlikely friends bonded over an appreciation of heavy metal and experimental art. While Brett had no prior musical experience, Turtle had previously performed with Blacks Run Goats, a punk band named for the polluted creek running through Harrisonburg. "The other guitar player in the band was a convicted killer," explains Brett, painting a vivid picture of his own. "He was a crazy redneck psychopath and people were really scared of him. There was also a guy who played bongos and drum machines with his hands that was in a wheelchair. They were a very strange looking band."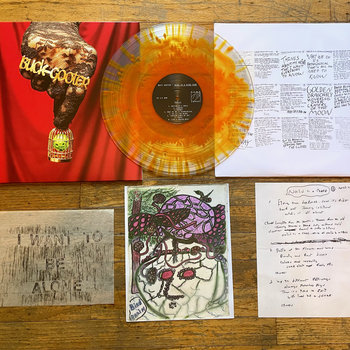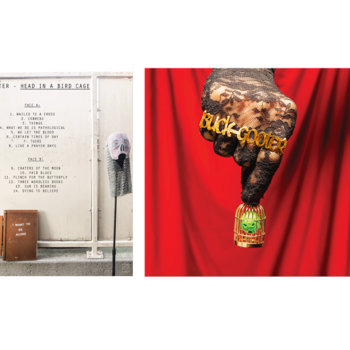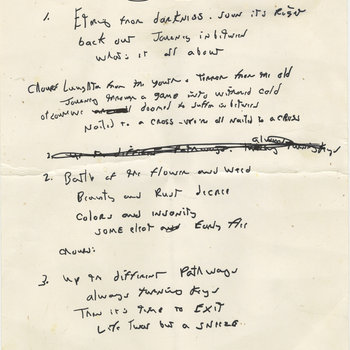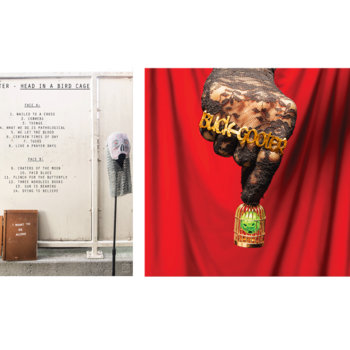 .
00:10 / 00:58
Merch for this release:
Vinyl LP, T-Shirt/Apparel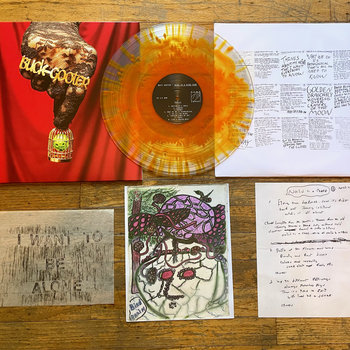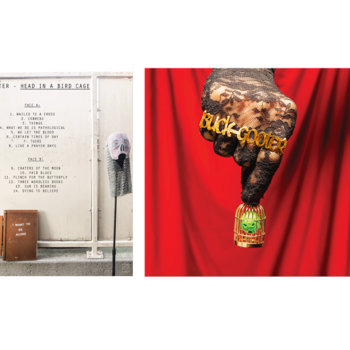 Brett and Turtle's creative inclinations meshed immediately, with their earliest rehearsals lasting long into the night. As the older musician sang and strummed his low-strung guitar, Brett added pummeling drum machines, squealing theremin, and his own shouted vocals. In 2005, they began touring and recording as Buck Gooter—a mishearing of Turtle saying "fuck you" with a mouthful of food. Releasing up to three albums per year of their self-described "primal industrial blues," the duo became an underground institution. In his liner notes for 2017's 100 Bells, Henry Rollins writes "the more you listen, the better it gets."
After 15 years, 19 albums, and over 700 shows, Turtle passed away in November 2019. Admitted to a hospital for the shoulder pain that had plagued him for as long as Brett can remember, it was revealed that a tumor in his vertebrae had broken his neck, and cancer in his bladder had spread to his entire body. The duo's latest release, Head in a Bird Cage, was completed with the 67-year-old recording vocal contributions from his hospital bed. Like the noise-rock equivalent of J Dilla's Donuts or David Bowie's Blackstar, it's a heart-rending farewell statement from an artist who knew their days were numbered.
"The recording process was really hard and emotional," says Brett. "Terry wanted to keep making the album and asking what he could contribute. There were times when he didn't want to talk about music or think about it, and other times when he couldn't even talk at all. The album was spurred on by his desire to get it done. He had this manic creative energy that you had to fly with or he'd get really upset." 
On album opener "Nailed To The Cross," Turtle's world-weary croon provides the perfect counterpoint to Brett's seething intensity. "Flinch for the Butterfly" and "Three Wordless Books" could be mistaken for the sinister deadpan narration of artists like Wolf Eyes or Drainolith if it wasn't for Turtle's operatic baritone. Deep within a nightmarish soundscape, "What We Do Is Pathological" features an intimate recording of the bedridden musician talking in his sleep while intoning an eerily poetic phrase: "We're on the sadness stream/ This is a tragic dream." Head in a Bird Cage concludes on a haunting note with the acoustic duet "Dying to Believe," written in tribute to the frontman of Nirvana: "No, Kurt, I don't have a gun/ Or this madness would be done."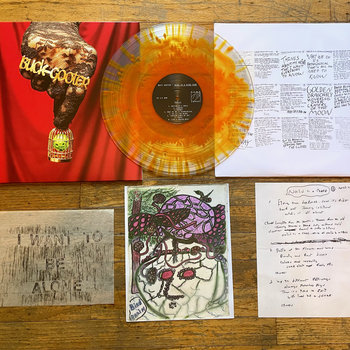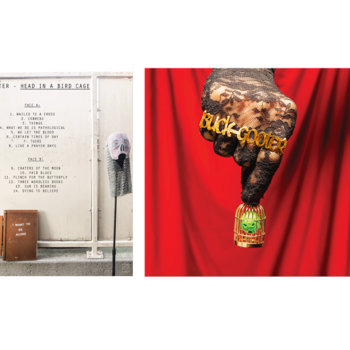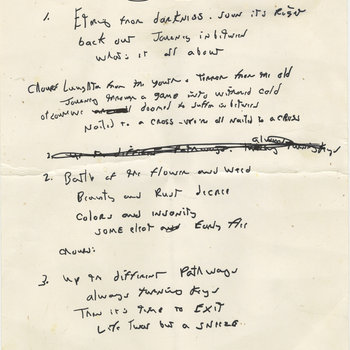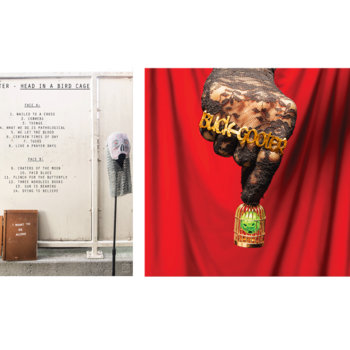 .
00:10 / 00:58
Merch for this release:
Vinyl LP, T-Shirt/Apparel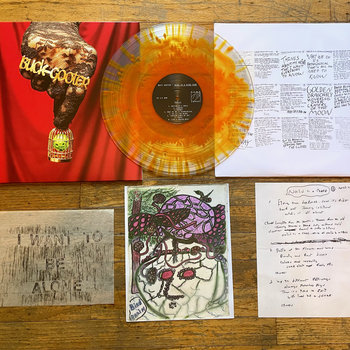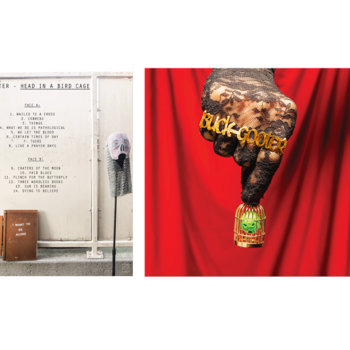 Since Turtle's passing, Brett has dedicated himself to showcasing the vast body of work left behind by his best friend. The Buck Gooter documentary revealed Turtle's practical approach, explaining how he laminated his artwork so people could "throw it on the fucking floor or take it in the shower and wash it off." Subscribers to The Terry Turtle Archive on Bandcamp are offered access to his rarely seen illustrations of Jimi Hendrix, psychotic snowmen, and mutated bats. These are accompanied by hilarious anecdotes like the time Turtle bought a personal oxygen bar from The Sharper Image catalog. "We're all gonna need these one day. I'll be able to sell this thing for twice what it's worth," he said, before tossing the ambient-music-spouting O2 pipe in the trash.
Over the years they spent together on the road, celebrating birthdays and the forced downtime of Christmas holidays in each other's company, the two halves of Buck Gooter developed a deep bond. "A lot of people would joke about us being a father and son duo, but to me it was really like brothers," says Brett. "Terry actually looked at me in a kind of fatherly way, but I think the way we mutually took care of each other was more like being platonically married. It was beyond anything I had known from friends or family."
In his final days, Turtle asked Brett to keep the legacy of Buck Gooter alive. With a wealth of archival recordings at his disposal, the younger musician will continue weaving samples of the "Mensa Dishwasher" into future releases. "When I first met Terry I knew I had to help amplify this dude because he was so cool and so special," says Brett. "He saw the importance of getting it all together. I think that was part of his manic creative state. When he was dying he told me that I had to keep playing his music, but that's what I had been doing the whole time."