FEATURES
Taming the Beat
By Max Savage Levenson · May 05, 2015
Photo by Sasha Arutyunova
"In the end, what we're searching for is the most accurate and truest version of a song. It's kind of a self-sacrificial process for me as a drummer."—Miles Arntzen
Merch for this release:
Compact Disc (CD), Vinyl LP, T-Shirt/Apparel, Bag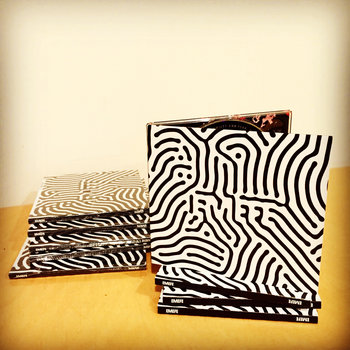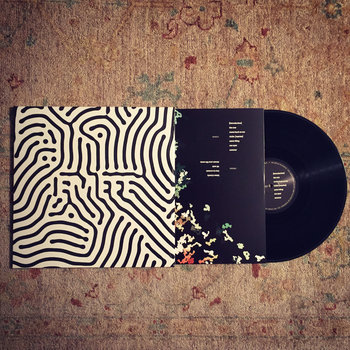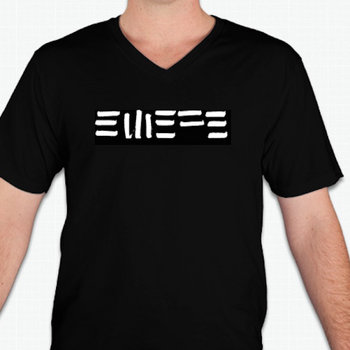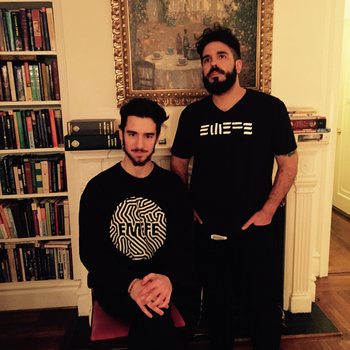 In the winter of 2012, Miles Arntzen, the gangly, mussy-haired drummer and bandleader of the Afrobeat ensemble EMEFE, travelled from New York City to Ghana as part of a program called ThisWorldMusic. There, he took dance classes and learned to play the boba, a drum about the size of a conga, with his teacher Elike. Yet the biggest lesson he learned in Ghana was far less concrete than any particular rhythm or dance move: it was about speaking through music. Arntzen, who felt caught up in "a lot of insecurities that come up about how good you are," experienced something new in Ghana. Watching his teachers play at community celebrations and funerals, he "saw musical expression in its genuine form. Can you talk like I'm talking to you through music? That's what's most important, but it's crowded by all this other stuff here [in the United States]." Arntzen's heightened appreciation of musical expression greatly informed EMEFE's debut album, Good Future, released later that year. It sparkled and radiated crackling energy throughout; it sounded like the band had downed a case of Red Bull, bolted into the studio, recorded each song in one take, and jumped back in their van to go play a gig.
Merch for this release:
Compact Disc (CD), T-Shirt/Apparel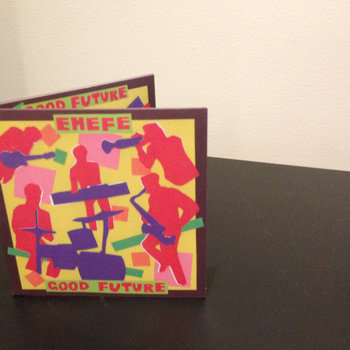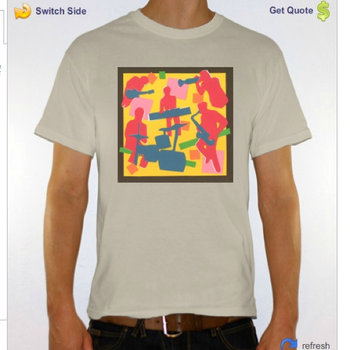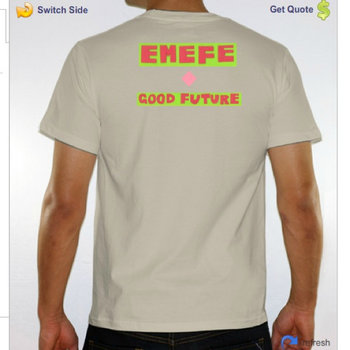 But now, with their self-titled second LP, EMEFE is shooting for something far riskier. Under Arntzen's direction, the group has taken a step back from the pulverizing brand of Afrobeat they've honed in their live shows and in the studio and created an immaculate, refined, and well-pruned record. For the first time, they are incorporating elements of pop music into the mix, and digitally modifying the sound—most noticeably, Arnzten's drums. At the heart of EMEFE is a question: can you reign in a joyride, prune it and edit it, without losing the thrill along the way?
Photo by Sasha Arutyunova
Merch for this release:
Compact Disc (CD), Vinyl LP, T-Shirt/Apparel, Bag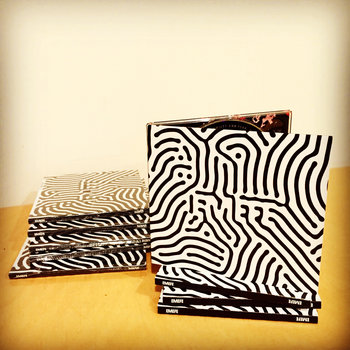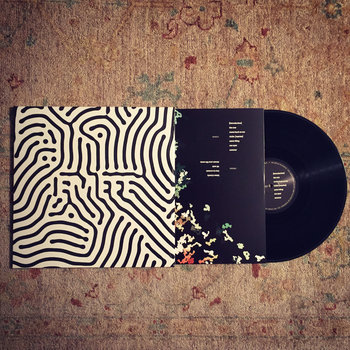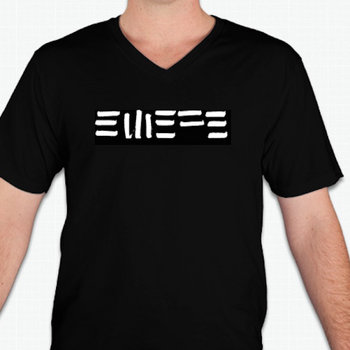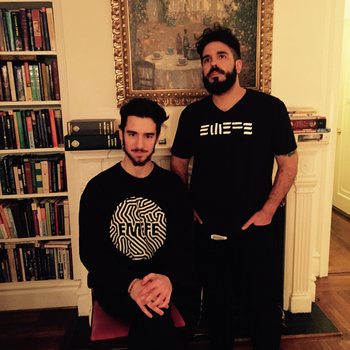 Since its inception in 2009, EMEFE has maintained a fight "through the static" of life. The group described their first EP as "a call to arms, a call for everybody to stand up and march against the negative," and the word EMEFE itself is a loose acronym for "music frees all." Yet until EMEFE, the album, Arntzen conveyed that message through horn stabs and punching bass parts; rarely through lyrics or vocal melodies. While Good Future sneaks in a few shouted choruses here and a call and response there, the vocals are percussive and rhythmic, not focal points. "Although I've always loved pop music, it exited my scope for a little while in those years EMEFE grew," says Arntzen, who also drums for the Afrobeat ensemble Antibalas and Arcade Fire's Will Butler. The turning point came when he wrote a song called "Dream Your Life Away," with a central character who "sheds all this baggage" and finds inner peace that cuts through the malaise of modern living. Arntzen explains, "It's the first song I wrote where I said, 'There is a style here to be explored.'" As he wrote more songs in the same vein, he brought them to the band. "They took to it," he says excitedly. "Now everybody in the band sings and it turns out it was a passion that all of us have."
Moments of unabashed pop course throughout EMEFE. On "Come Back To Me," the horn section takes a back seat to Arntzen's vocals, and becomes more of an accompaniment than the main event. The song's subsequent reprise reveals the original arrangement, which would have sounded right at home on Good Future. Later, the call-and-response vocals on "Same Thing" present Arntzen as an impeccable David Byrne, yelping in staccato; and the final version of "Dream Your Life Away" finds him crooning with all the earnestness of a classic Disney tune.
Merch for this release:
Compact Disc (CD), Vinyl LP, T-Shirt/Apparel, Bag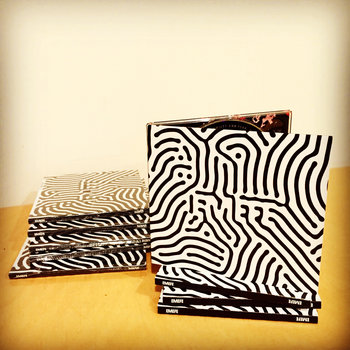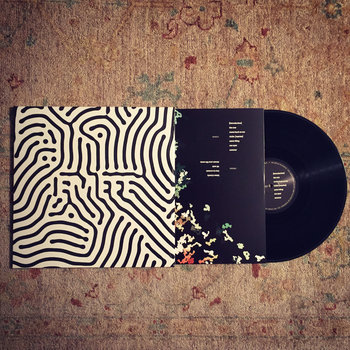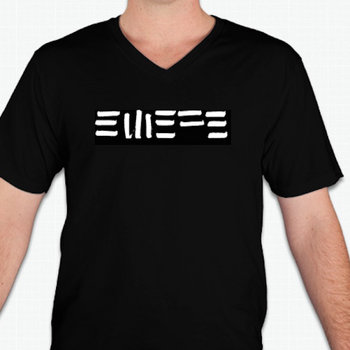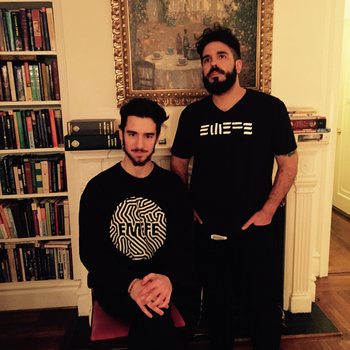 While the addition of singing marks EMEFE's entrance into pop territory, the other pivotal change on EMEFE is Arntzen's drumming. Even though, as he points out, "a drummer is heavily responsible for the arc of the song," during the production of EMEFE he tore his drum parts to shreds, paring them down and warping them. "The drums [flood] the landscape a little bit, I went through a process of editing where we'd…literally [cut] them up in a way that created more audio space for the other instruments." From the colossal, digitally wrangled thud that opens "The One," more akin to the avant-garde producer Arca than Afrobeat, EMEFE immediately pulls you into a place where the lines between genres blur, and opportunities to experiment lie in every snare crack, in every riff. On "Sun Spat," Arntzen's isolated toms crash like sledgehammers, turning a straight-ahead groove into something sufficiently weird. On "Same Thing," the drums fade in and out, from muffled thuds to full-on attack, adding a sense of mystery to the otherwise euphoric, party-starting track. "In the end, what we're searching for is the most accurate and truest version of a song. It's kind of a self-sacrificial process for me as a drummer," Arnzen adds with a laugh.
With their new album, EMEFE hasn't abandoned an ounce of their explosive energy; they have simply rerouted their curiosity. The result, EMEFE, does not fit in a box marked Afrobeat. It's a gamble, an unexpected and graceful blend of styles and inspirations, and it feels all the more alive for it.