FEATURES
TALsounds Creates Fully-Improvised, Ethereal, Emotional Pop Songs
By Tristan Bath · June 05, 2017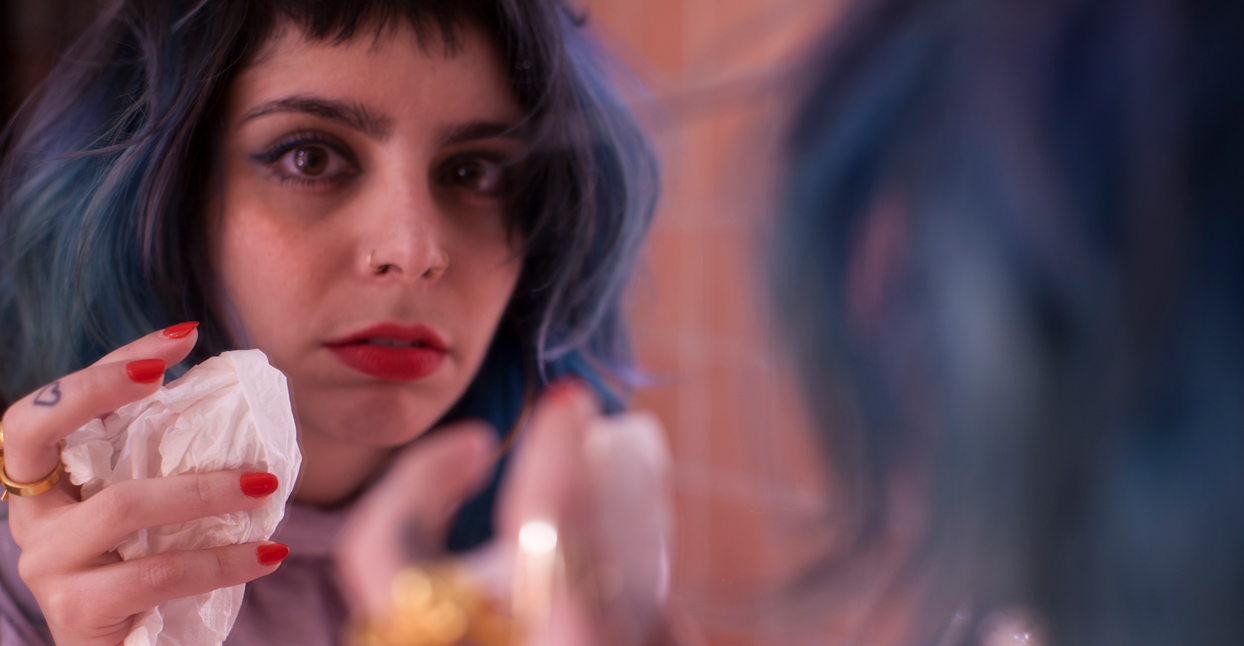 Vocalist and composer Natalie Chami, who has recorded as TALsounds since 2009, is well-versed in the upside of leaving things to chance. She has spent years quietly issuing a string of cassette releases, mostly on the Chicago label Hausu Mountain. Her M.O. remained mostly the same through all of them: a masterful mix of dreamworld synth gloop and fragile singing. Her songs aren't the result of meticulous composition, they're culled from fully-improvised recording sessions. And while her latest LP, Love Sick, released on eminent NYC label Ba Da Bing! Records, doesn't do much to alter that basic blueprint, it does refine the end results. The songs on Love Sick are Chami's sharpest and slimmest to date, her wandering jams trimmed to poppier ends.
Merch for this release:
Vinyl LP, Compact Disc (CD), Vinyl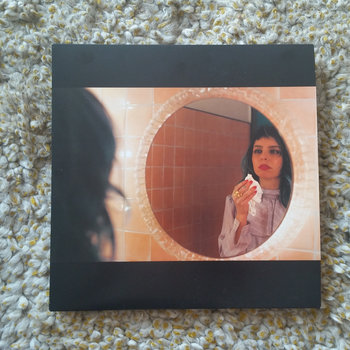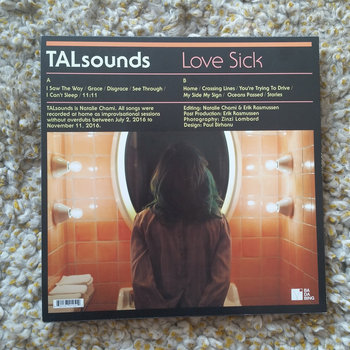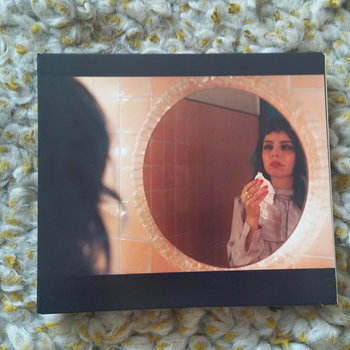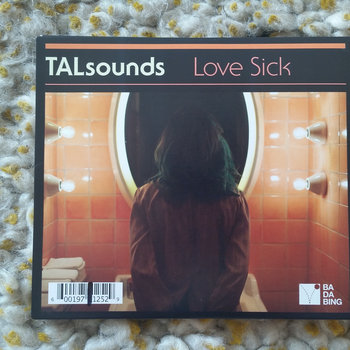 Though she's currently based in Chicago, Chami was born in Windsor, Ontario, Canada; she first moved to the States at the age of 10, relocating to Falls Church, Virginia, just outside of D.C. "They had music in public schools there—I was so stoked about that," she says. Later, she joined the school's band as a clarinet player, but was soon recruited by a friend to sing in the choir. She eventually taught music theory at summer camp, where her students ranged from three to nine years old. "I always knew I wanted to be a teacher," she explains, "but that was when I was like, 'OK, I need to be a music teacher." When she graduated high school, she enrolled at Northwestern University as a vocal major, a move that prompted a relocation to Chicago. Today, Chami teaches choir at a high school in the city, and the influence of choral music on her own recordings is clear; on any given TALsounds song, she is joined by a small choir of Natalies, all created via loop pedal, an idea that first came to her when she was having trouble recruiting musicians to collaborate with.
"Even though there were all these amazing musicians at Northwestern, everybody was stuck in practice rooms," she explains. "That's when I bought a loop pedal. I thought, 'I'll just play by myself.'" Eventually, a friend introduced her to bass guitarist Brian Griffith, and the two started playing shows together as the cosmic electronics outfit l'éternèbre. Listening back to those early recordings, it's easy to detect early traces of TALsounds—particularly in the group's affinity for creating lush, spontaneously-improvised soundscapes. When Griffith moved to L.A., Chami decided to concentrate on her solo work, creating the TALsounds name to house it.
It was at a TALsounds show that Doug Kaplan and Maxwell Allison asked Chami to join a new free-music project called Good Willsmith. The trio have recorded some half dozen tapes and two LPs of stellar, drumless, three-way cosmic improv. "When I first started playing with Good Willsmith, I didn't really know anything about ambient or experimental music, or the people in that scene," says Chami. "The band helped me understand it." (Kaplan and Allison also co-run the Hausu Mountain label, which is increasingly becoming a keystone of the Chicago underground scene.)
And while improvisation has been at the core of Chami's music since the very beginning, that free-form approach becomes even more striking after hearing the perfectly-formed melodies that wind their way through Love Sick. "Maybe it's silly that I don't try to make them better," says Chami, "but I think it's natural and magical to leave it as it is." That make-it-up-as-you-go process gave early TALsounds albums both a linear, organic flow and dreamy lethargy, with Chami layering stacked synths and voices to create bobbing ponds of melody.
Even Chami's words are improvised. Any lyrical themes that turn up on the record are a result of lucky coincidence. "It's kind of like acting, a little bit," she says. "I might reach back to some shitty memories, I guess—or even to some nice memories. The 'Artist' will say they don't like being happy because they're not inspired, or some dumb shit like that. I'm like, 'No, actually, I want to have a really happy life."
Merch for this release:
Vinyl LP, Compact Disc (CD), Vinyl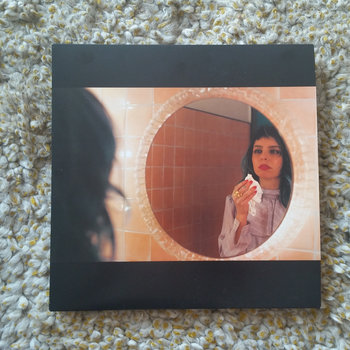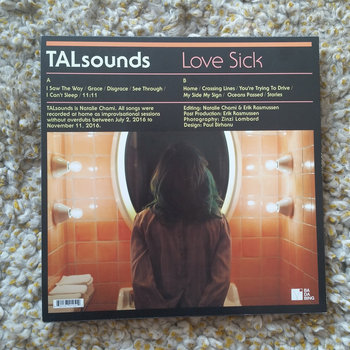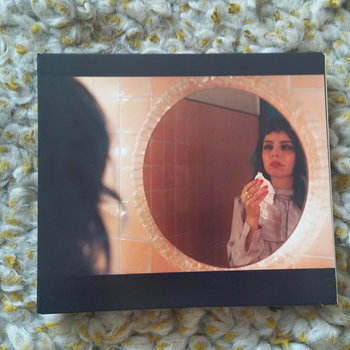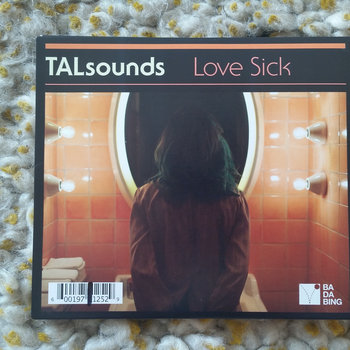 For Love Sick, Chami is trying, for the first time, to replicate some of the album's songs in the live setting. She's transcribed half a dozen of the album's improvisations, but the results haven't been entirely satisfactory. "It doesn't feel as good," she says. "It feels like I'm performing classical music at school again. I'm more concerned with doing it 'right' than doing it with emotion." That relationship between improvisation and "emotional directness" comes up multiple times during the course of our conversation, and it's the one element that has become easier to detect with each new TALSounds release. On Love Sick, Chami's innate knack for deep emotional impact has reached its apex. On the Julee Cruise-y ballad "Mys Side My Sign," she delivers tender odes to romance and commitment with soft, purposeful sighs that would have been out of place alongside the often drifting and dissonant songs on her early work.
Love Sick is also the first TALsounds record to feature Chami's photo in the artwork—a stark contrast to the abstract imagery of her earlier albums. "Fuck it, if it's gonna help with sales," she jokes, "then I sold out!" The cover is fitting: in many ways, Love Sick is the first album where Chami is front-and-center, instead of hiding behind billowing synths. By contrast, the artwork for 2015's All The Way featured an androgynous avatar, doubled over, head obscured by cloud. "It was such a good representation of how I felt about the music," says Chami, "kind of defeated." Love Sick's cover, though—a shot of a calm and confident Chami looking into a mirror, taken in a restaurant bathroom in Paris—shows a newer side of TALsounds, someone who's increasingly comfortable both with her music, and the way she makes it. For Chami, her free-form approach is a way to tunnel directly into her heart. "That's all improvising is," she says. "And the more you do it, the more you feel comfortable exploring."
—Tristan Bath