FEATURES
SXSW Recap Day 1 & 2
By Ally-Jane Grossan · March 17, 2016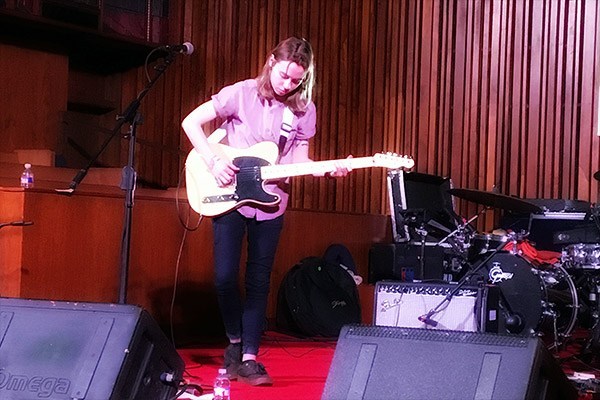 Julien Baker
Opening Remarks
J Edward Keyes, Editorial Director: Having gone on record in the recent past as being wholly disillusioned with SXSW, I want to open by saying this year's edition of the festival, two days in, feels like it has regained some of its original purpose. There's no neon-sign mainstream megastar swooping in to suck up all the oxygen, and the heavy hand of corporate branding—which reached its apex with the notorious, inflatable pop-art travesty that was the Doritos Bold Stage a few years back—has been, if not entirely lifted, at least relaxed. The weird atmosphere of violence that seemed to be settling over the festival in recent years has lifted, and what's left is a whole lot of smaller bands playing a whole lot of shows that are, so far, relatively easy to get into. For the first time since I started coming to the festival a decade ago, it feels like I have the actual chance to discover something—which was what SXSW was always about for me in the first place. I'm having a lot of fun this year. How have you been enjoying it so far, AJ?
Ally-Jane Grossan, Senior Editor: I am 100% green. This is my first year at the festival and only my second time in Austin. I was expecting chaos and instead what I've found is fluidity and militant respect. Never have I ever seen so many bands adhere to listed set times and set length. I've heard rumblings from other journalists that SXSW showcases are often not the best place to see a band because they feel rushed, but I have yet to experience a bad set. Well there was one, but I'm not a fan of goth music to begin with. I've enjoyed the outdoor day shows the most because they feel like festivals without being festivals. Just bands playing hard, loud music in the sun to a crowd that is happy to be there.
Best Thing I Saw
Merch for this release:
Vinyl LP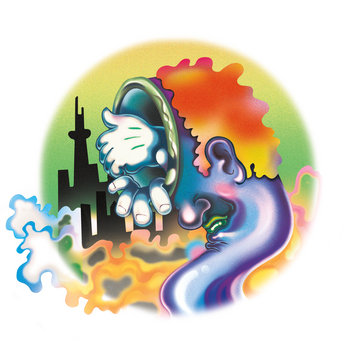 JEK: I saw a lot of bands bash their way through a lot of great, frenetic sets, but none of them could match the brain-warping, full-body freakout that was Guerilla Toss at Hotel Vegas on Tuesday. They obliterated genre borders; there were elements of post-punk, jazz and—mostly—dance music in their panicked, agitated songs, and all of them seemed to be constantly colliding with one another. Frontwoman Kassie Carlson performed most of the set on the floor, in the middle of the crowd, and her freaked-out staccato vocalizing—sharp, short and piercing—was the perfect complement to the band's woozy, rubbery instrumentation. Songs would lock into a steady bass groove then pull a hairpin turn into shattered-glass guitar noise, then pull right back out and pick up the rhythm where they left off. It was a frantic, apocalyptic dance party, the sound of 100 different playlists blasting at once. I was floored.
Merch for this release:
Compact Disc (CD), Vinyl LP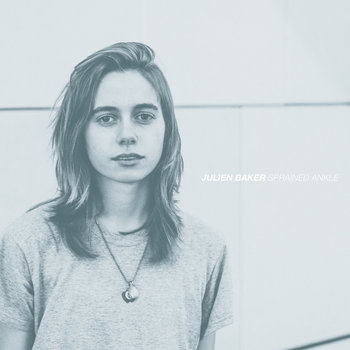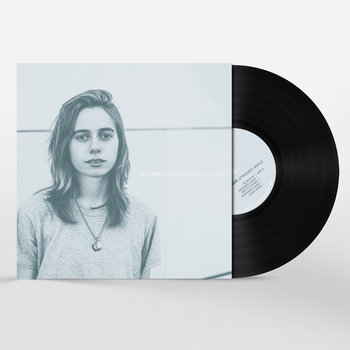 AJG: After listening to her record on repeat for the past five months I made it a priority to see Julien Baker. She played at midnight on Wednesday at the Central Presbyterian Church with the crowd entirely seated in the pews. Now I know the phrase "a religious experience" gets thrown around a bit to describe performance but this was something very close to that. I'm not a religious person but with the church setting and so many of her songs essentially begging God for help, I did feel some sort of higher power was at work. Julien Baker is a tiny human with a large voice. Her lyrics are heartbreaking. Her album's title track opens with, "I wish I could write songs about anything other than death." But her sweet voice and isolated guitar picking elevates the sadness to something extraordinary. Her unwavering voice belted out "Rejoice" while the audience sat in stunned absolute silence. I think it unsettled her.
Second Best Thing I Saw
JEK: Though their music is a lot more straightforward than Guerilla Toss's, Beach Slang's Tuesday night show at Cheer Up Charlie's was a blast of pure adrenaline. The band infuses their raucous, relentlessly melodic power-punk with an almost palpable sense of desperation. In Beach Slang songs, every night might be the last one, so drink up, and that relentless determination makes for a thrilling live show. Frontman James Alex, nattily dressed in a black blazer and plaid shirt and—heat be damned—black sweater, punctuated chords with a leap or a dive or a high kick, and the whole band locked into each song with airtight precision. It was all of the rugged melodicism of mid-period Replacements, replacing the nihilism with big-hearted hope. I don't think I stood still the entire set.
Merch for this release:
2 x Vinyl LP, Compact Disc (CD)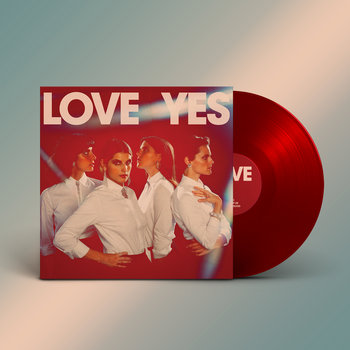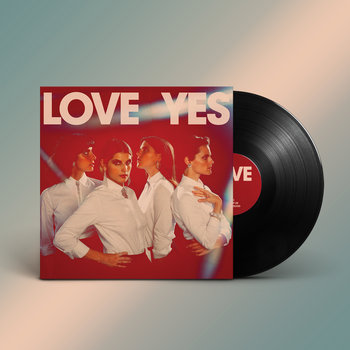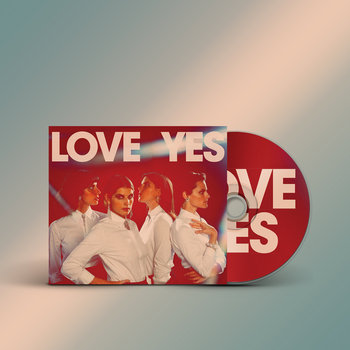 AJG: The four-part harmonies over catchy, glitchy, 80s beats of TEEN won me over. Lead singer Teeny Lieberson's virtuosity came across as effortless as she oooed and aaahhed through the set. She did the running man, some version of the windmill and a few moves very much her own. In their black power suits, silver gaucho pants, heavy eye makeup, and feathery hair these four women looked like extras in a Working Girl sequel set in 1970s science fiction universe.
Best Thing I Ate:
JEK: If I see a food truck called The Waffle Bus, I am going to eat at a food truck called The Waffle Bus, and that's what I did Tuesday night. Two generous portions of spicy fried chicken nestled between a pair of soft waffles, drizzled with chipotle mayo. The waffles themselves could have been a bit better—they were a bit spongy—but as far as awesomely trashy street food goes, this was a thing of beauty.
AJG: With Franklin BBQ and Stubbs harder to get into than the Michelle Obama panel, I decided to try a newcomer to the Austin meat scene: Cooper's Old Time Pit Bar-B-Que. The quarter pound of brisket I ate was fatty, salty as hell and one of the best I've ever had. Also, I am a baked potato connoisseur of sorts and the one at Cooper's is cooked in the pit with the meat and coated in black pepper and butter, flavoring the skin like a steak au poivre.
Best Stage Presence:
Merch for this release:
Cassette, Vinyl LP, Compact Disc (CD)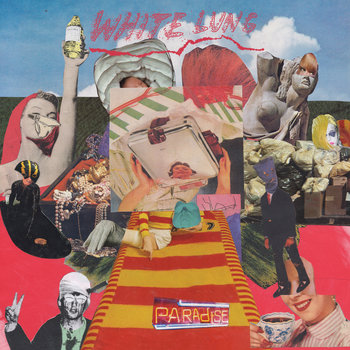 JEK: Though their set wasn't as strong as I've seen them in the past, Mish Way of White Lung remains one of rock's greatest frontpersons. She stood stock still for most of the band's brief set at Cheer Up Charlie's, but still exuded unbelievable charisma. She seemed to be staring down the audience the entire time, delivering verses with wide, sweeping arm gestures and fixating on the crowd like some pissed-off sorcerer casting a dark spell. It was proof that the right person can barely move on stage and still have the audience in the palm of their hand just through sheer natural charisma.
AJG: In the highly modern, technology-obsessed society of South Korea it seems that one aspect of their culture is very very far behind and that is metal music. The second band I saw at the K-Pop showcase was fronted by a charismatic Korean man who dresses like Gene Simmons, sings like Robert Plant and borrows just about everything else from Mötley Crüe. They are called Victim Mentality and they seriously rock. After a day of watching young musicians play variations of punk or pop, it was almost refreshing to see this very serious homage to 80s hair metal.
The One That Got Away:
JEK: I had really wanted to make it to one of the many global music showcases that happened over the first two days, but location and scheduling made that tricky. I'm making that a top priority for the remainder of the festival.
AJG: I love the jangly girl pop of Hinds and because their new tour doesn't make a stop in New York, I made it a priority to see them in Austin. Apparently, so did everyone else. After waiting in line for twenty-five minutes at the at-capacity venue I gave up.
Random Notes:
JEK: Sheer Mag continue to be a force of nature on stage; Us Weekly, who I stumbled on by surprise, made me an instant fan with their furious combo of bent-wire post-punk and hardcore vocals. And Honduras were even leaner and tighter than I've heard them in the past, powering through their set with sweaty determination. Also, I need another waffle/chicken sandwich.
AJG: Totally agree about Honduras. Live, they were a force that stood out amongst A LOT of 4 piece all-male bands. A colleague won't shut up about Whitney. Though I missed his late show Wednesday night, I've been dancing to it all morning in my hotel room. Wednesday morning Also, Car Seat Headrest absolutely slayed in an early Strokes sort of way. The first two days I saw a lot of bands I came to see or have seen before so day 3 and 4 is going to be all about discovery.