FEATURES
Svalbard's Masochistic Post-Metal Has An Optimistic Takeaway
By Mia Hughes · October 12, 2023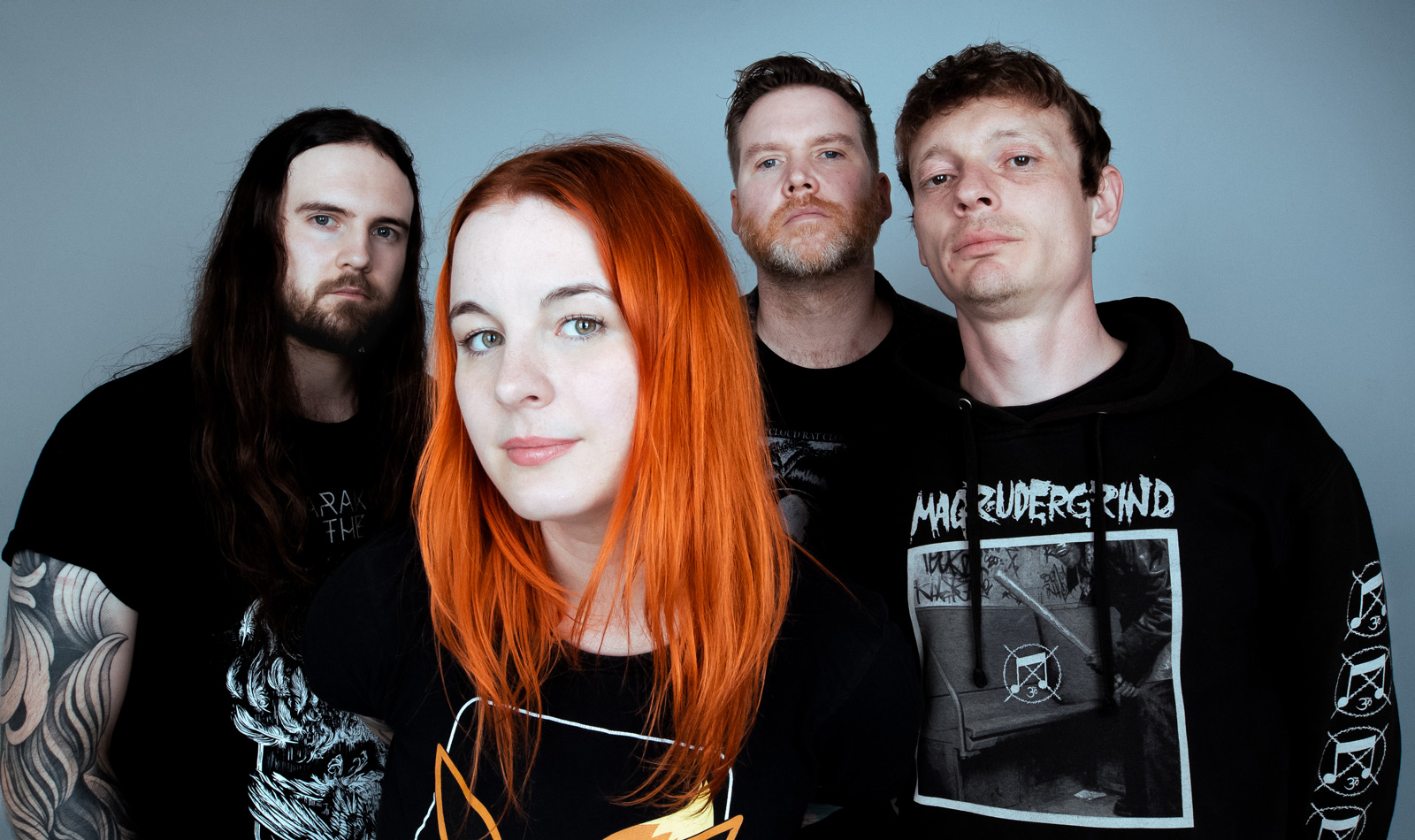 Things can get dark onstage for Svalbard vocalist/guitarist Serena Cherry. That's the result of Cherry pouring unfettered darkness and pain and rage into her band's music. One song on the setlist might be exactly the release she needs; the next might feel like tearing herself open for hundreds of people to watch. Svalbard open their set with "Throw Your Heart Away," a 2020 song about the inevitability of crushing heartbreak; it's one of the hardest ones for Cherry to perform. In a recent video, Cherry's voice quivers as she delivers its spoken-word bridge.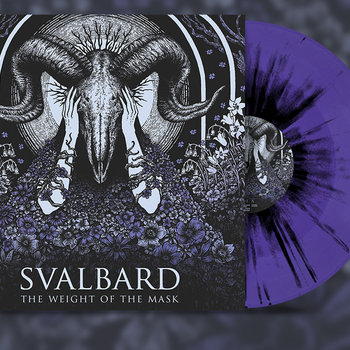 .
00:10 / 00:58
Merch for this release:
Vinyl LP, Compact Disc (CD)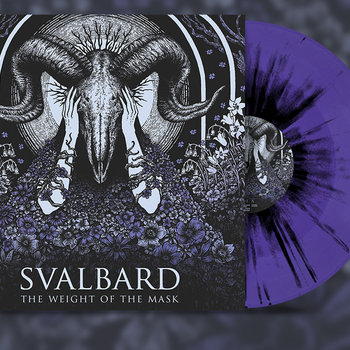 "I often wonder [about] writing lyrics that cut as deep as they do…there's pros and cons to it," Cherry admits. "There's a lot of songs that we can't play live because I cry too much." 
The balance between catharsis and masochism can be a tightrope walk, which is why backstage you'll find Cherry winding down by cross-stitching Pokémon sprites. "Before or after a show, I'll sit there with my cross-stitch for 20 minutes, just to do something very normal and boring," she says. 
Svalbard are a band as emotionally intense as they are musically ferocious, and that's truer than ever on bleak new album, The Weight of the Mask. Cherry wrote the album's lyrics while suffering from one of the darkest depressions of her life, and as such, the songs detail devastating numbness and despair. On the pummeling opening track "Faking It" Cherry roars, "I don't feel joy, I just fake it."  "I am too depressed to show you how depressed I am," she screams on "Lights Out." 
Yet the Bristol post-metal band (completed by vocalist/guitarist Liam Phelan, drummer Mark Lilley, and bassist Matt Francis) aren't into the idea of being seen as tortured artists. They're interested in taking care of themselves and each other, and they want their listeners to do the same. 
"In Svalbard, we're the opposite of that myth [of the tortured artist]," Cherry says. "We're about fighting against the voices in your head that tell you you can't do it, or fighting against the depression that makes it really hard to get out of bed."
Svalbard formed when Cherry met Phelan while on a tour with her previous solo project. She was making atmospheric post-rock à la Explosions in the Sky; Phelan, who was wearing a Dying Fetus t-shirt during their first conversation, wanted to try blending that sound with heavier black metal and hardcore influences. Their early albums, 2015's One Day All This Will End and 2018's It's Hard To Have Hope, made them standouts in the UK metal scene, as Cherry mixed gutting introspective lyrics with incisive thoughts on topics ranging from sexual assault to social media to exploitative unpaid internships. With 2020's When I Die, Will It Get Better?, the band stepped up with an expanded, more complex sound that won them ever wider critical acclaim. 
Svalbard signed to Nuclear Blast Records before the writing began for The Weight of the Mask. Their admiration for the label, combined with the acclaim of their last album, led to a sense of pressure they've never felt before. "We were really worried about being good enough. It wasn't a relaxed process," Cherry says. "About 50% of the material we wrote ended up on the cutting room floor; it felt like wading through mud at points."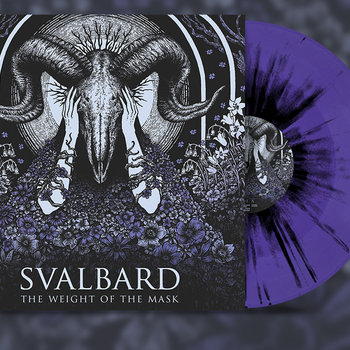 .
00:10 / 00:58
Merch for this release:
Vinyl LP, Compact Disc (CD)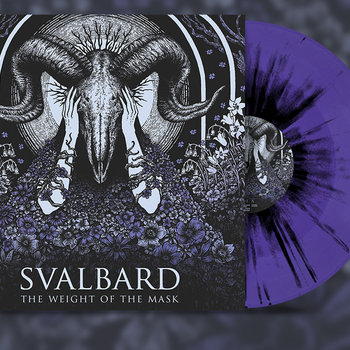 Adding to the arduous process, half of the band were living in London, and half in Bristol, about 118 miles apart, and there was no talk of remote collaboration. Every weekend, they'd convene in their Bristol practice space and hash it out. "We don't email each other riffs. We write collaboratively, and we all write in the room together, in the moment," Cherry says. "We had some of the biggest arguments we've ever had as a band making this album." Yet the band's enduring commitment to each other as human beings kept them intact: "I would describe my bandmates as my chosen family; they are the people that I feel the most comfortable around. That bond remains whether things get hard or whether things are really good." 
Their meticulous approach to writing resulted in an album that's epic and sweeping, heavy and beautiful, bold and assured. Notably, this is the first Svalbard album that's thematically focused entirely inward. "To have the energy to even think about writing a sociological song or a political song, it wasn't really there inside me. I was so consumed by the internal darkness," Cherry says. Yet the album's powerful, emotive sonics tell a different story. "My guitar leads are quite uplifting, they're very melodic," Cherry says. "I definitely feel like Svalbard is a band of contrast. The musical side represents the hope, and the lyrics are a reminder of the depression and darkness and isolation." 
The Weight of the Mask is not just a moving account of battling through the lowest depths of depression, it's also the band's best album and proof that Svalbard is an established, reliable force in the metal scene. "It's definitely our most confident album, and we couldn't have made it five or six years ago," Cherry affirms. "I think the connection that we've built as friends has carried through into our music and our sound. It feels solid now. It feels unshakeable."