FEATURES
Suzanne Ciani: A Lifetime at Electronic Music's Forefront
By Jordan Reyes · May 11, 2018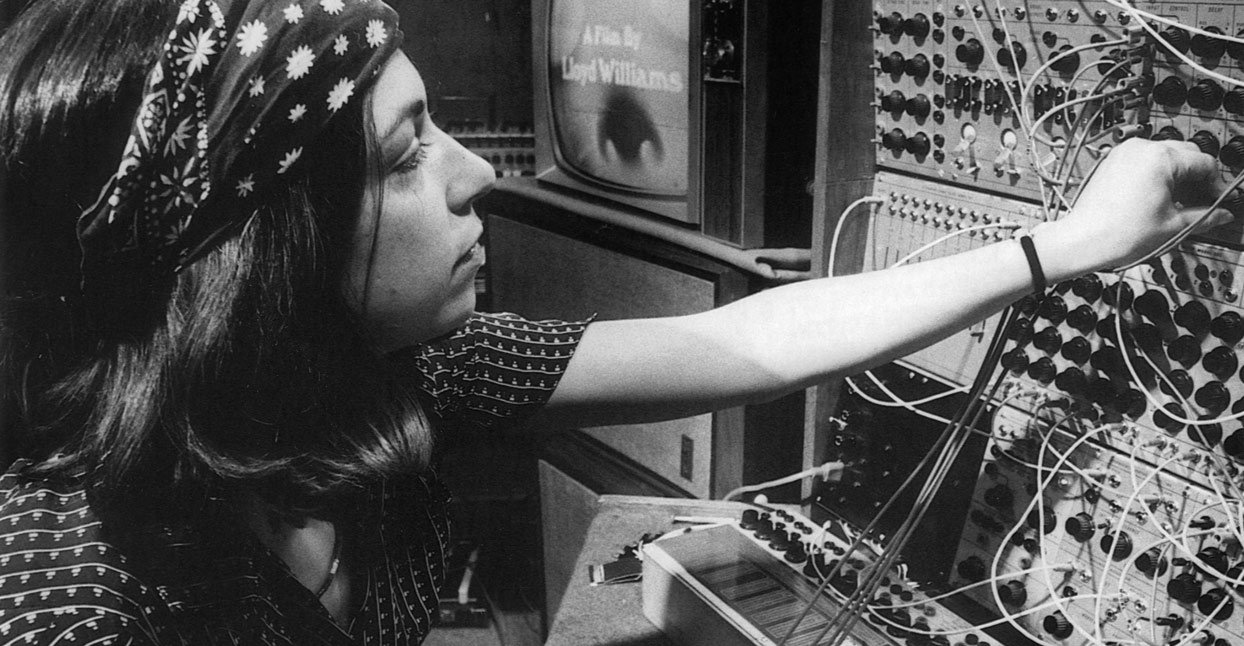 Suzanne Ciani's life has always been filled with music. Throughout the composer's Quincy, Massachusetts upbringing, it was deeply cherished. Though her father, an orthopedic surgeon, at one time had dreams of becoming a musician, Ciani's mother, a housewife wrangling five girls and one boy, was the driving force. She was the one who brought the Steinway piano and classical records into the home that made such a significant impact. Ciani played the Steinway for hours each night, getting lost in Chopin and Rachmaninoff. Music—especially classical music—was an immediate passion for Ciani, one that quickly became the focus of her life and education. After finishing high school, she went to Wellesley College to study classical music.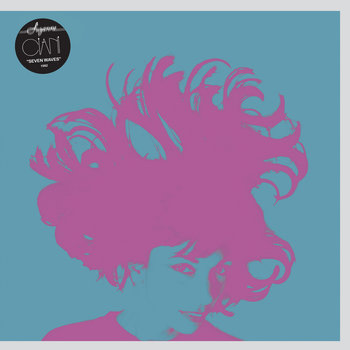 .
00:10 / 00:58
Merch for this release:
Compact Disc (CD)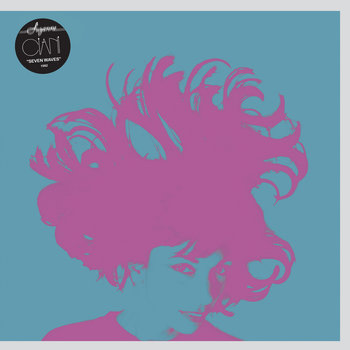 In her senior year of undergraduate study at Wellesley, the college started allowing cross-registration with the Massachusetts Institute of Technology (MIT). It was through this new partnership that Ciani first gained access to a much wider range of courses, and was exposed to experimental electronic music. In the 2017 biographic documentary A Life In Waves by Brett Whitcomb and Bradford Thomason, Ciani recounts hearing the tone an MIT professor had made through a computer—"It was quite an amazing thing when I heard this little sound emitted."
Ciani received her bachelor's degree in 1968 and decided to continue her studies at The University of California at Berkeley, earning a master's degree in music composition—a fortunate place to be for a young composer interested in electronics. Not only was it in close proximity to the San Francisco Tape Music Center, housed at Mills College—which was the first place in the country that allowed public access to electronic music instruments, including the Buchla 100 synthesizer—but it was where Don Buchla himself lived. Ciani met Buchla through her artist friend Harold Paris in his factory. During our conversation, she describes Buchla as a visionary and uncompromising talent. "To me, he's the Leonardo da Vinci of electronic instruments. Nobody's touched him. What he did was commit himself against all commercialism to a new design, a new interface relating to the human body and mind, musically."
Her time with Buchla wasn't all rainbows, though. In A Life in Waves, Ciani recounts the discrimination she experienced as a woman: "The fact that I wasn't regarded as an equal made me put a lot more energy into it. That's what women did then. They were better. If a guy could do something, the woman would do it better. That's how they earned their way into visibility." Buchla became as much a mentor as an employer, but it was the Buchla 200 that became a lifelong love—Ciani calls it a partner. "There's a relationship. It has certain attributes. It's warm. It's alive. It has feedback so you know what it's thinking. The nice thing with a machine is that sometimes it behaves like a machine. You can predict its behavior. But in some ways it is a little bit surprising as well."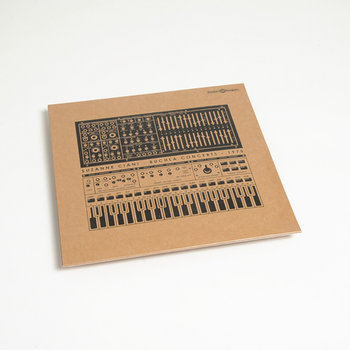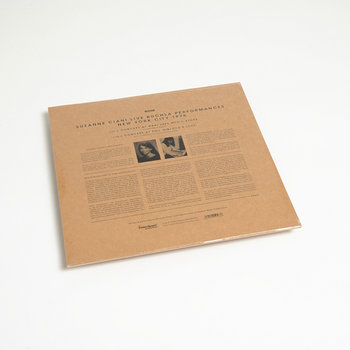 .
00:10 / 00:58
Merch for this release:
Vinyl LP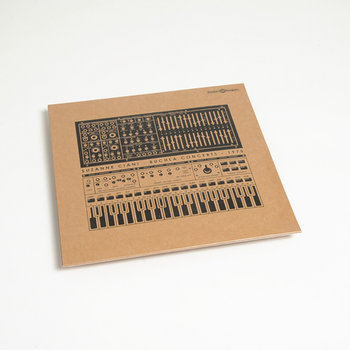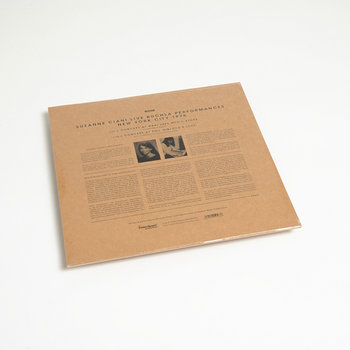 Ciani's departure from California was unplanned—she ended up in New York to perform a live Buchla concert, and once there, she didn't want to leave. Early on, Ciani scored an X-rated film as a way to make some money; soon, she was creating the electronic sounds for films like 1975's The Stepford Wives. As a composer, though, she wanted to make records. After spending time courting various record labels with her electronic music, and being met with perplexity and disbelief, Ciani tried a different angle—advertising. She would make music and sounds for companies looking to expand their reach. She had a lucky break with Coca-Cola. During a meeting with Billy Davis, head of music at the McCann Erickson advertising agency, Ciani saw an opportunity to make something big. Spur of the moment, after noting a blank space in a Coca-Cola ad spot, she created the iconic "Coca-Cola Pop 'n Pour" sound. Slam dunk.
The advertising work was relentless, intense, and fun, but it did not fulfill all of Ciani's creative urges. "That was an adrenaline rush," she recalls over Skype. "It never stopped. It was wonderful, but it was very intense, almost addictive. I would do that during the week and then on weekends, I would do slow music." Slow sounds are important in Ciani's oeuvre as are waves, a leitmotif in her catalog. "The waves mean a lot," she explains. "They're an energetic shape. They build and they recede. They have a rhythm that is very slow, which is something that I'm into—slow. It's a steady, slow rhythm, as opposed to drum beats. I'm not into drum beats." Her first full-length LP Seven Waves was an exercise in merging her love for classical music with electronics. The record had to be released by a Japanese record label before American labels began to catch on, but the subsequent 14 solo releases came much more easily following her first LP. The releases that followed more fully displayed Ciani's classical training, and as "New Age" music became defined and more commercially accepted, her output was swept up along with that current.
A lot has happened since Ciani began playing synths, and for Ciani, the change has been great, and also shocking. "It couldn't be a bigger miracle," she elaborates. "It's 180 degrees from where I was. I never imagined in all my life that this would happen… Now when I play, I have an audience that understands what I am doing. I never had an audience that understood what I was doing in the early days."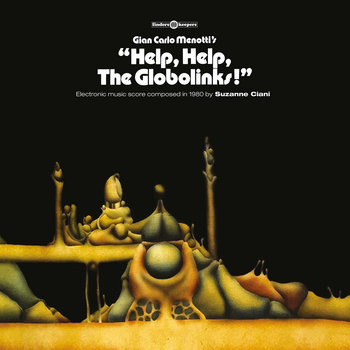 .
00:10 / 00:58
Merch for this release:
Vinyl LP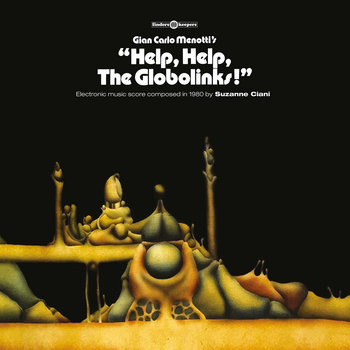 The 2010s have seen Ciani showcasing her early music with archival releases like Buchla Concerts 1975, Help, Help, The Globolinks!, and more on Finders Keepers, but she also returned to making music with Buchla synthesizers, and playing them live, after reconnecting with Don Buchla through tennis. "I wasn't interested in going back to the Buchla," she remembers. "Don and I played tennis for 15 years. And, you know, I saw his shop and his studio, but I wasn't tempted to go back. It had been very traumatic the first time around. I was so in love with [the Buchla 200] that when it broke and when it was stolen—half of it was stolen—I never wanted to go back. But Don convinced me. He said, 'Look, if you're ever thinking of going back,' which I wasn't, 'now is the time because I'm going to sell the company. So right now we can make a deal and you can get a 200E system.' It was because of the way he presented it. I said, 'OK' and got the 200E. That was the main ingredient."
These days, Ciani is performing with the Buchla 200E around the world. She's a scholar of electronic music at Berklee College of Music, attending conferences and competitions like the Guthman Musical Instrument Design Competition and Moogfest, where last year she was presented with the Moog Innovation award. She will be releasing a quadraphonic vinyl record on her new imprint Atmospheric this spring, something that hasn't been done in 40 years. Of the upcoming release, Ciani says that "it's a collector's item. It's expensive with a limited production run. The music is encoded, and the release will include a do-it-yourself decoder kit. You put a stereo record on a turntable, you run the signal through the decoder, and it comes out quadraphonic."
It's clear from the outset that Ciani was always tireless, but her energy and commitment to artistic excellence has failed to flag. She is constantly traveling, performing, and creating, making sure to start her concerts with the signature Buchla-made ocean wave sounds. The wave, and its consistent, powerful undulation is as much a recurring theme in Ciani's work as a suitable metaphor for her ethos. Like a wave, Ciani's work continues to shape the shore of forward-thinking electronic music as it did nearly five decades ago.