FEATURES
Sunwatchers' Free Jazz-Inspired Rock is Built on Strong Personal Convictions
By Will Schube · February 08, 2018
Brooklyn-based Sunwatchers are an inherently political group—something that might be difficult to notice in the music they create. The quartet has concocted a style of instrumental music that's otherworldly and electric, synthesizing influences as disparate as Albert Ayler and Cat Stevens, the Lounge Lizards, and hardcore noise groups from '80s New York. And while their new LP, II, is stunningly evocative, the fact that they're an instrumental group made it difficult for Sunwatchers to articulate their philosophical and social positions. The solution? Put that vision on the album cover, front and center, for everyone to see.
"We decided to put our mission statement on the cover of the record because we felt like we had to be direct about our political feelings," guitarist Jim McHugh explains. "This is no time to contribute to more misdirection and abstraction in the world." One look at the cover and you'll know exactly what the band believes: "Sunwatchers stand in solidarity with the dispossessed, impoverished, and embattled people of the world," reads the print on II's cover. And while it's easy to type out a manifesto and move on—it's the way most of us address issues on Twitter—the band views their music and their social justice work as important steps towards that mission. Signing to the Chicago-based label Trouble in Mind was a way to ensure that the group's mission would be preserved, even as their music reached a larger audience.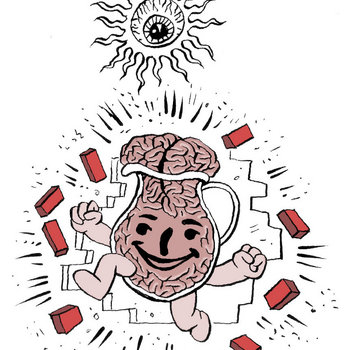 .
00:10 / 00:58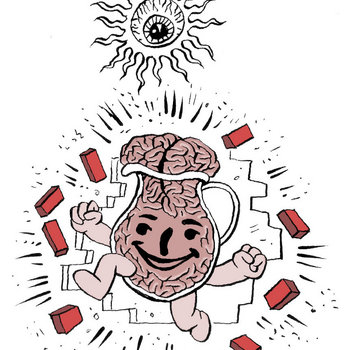 Merch for this release:
Vinyl LP, Compact Disc (CD)
"We can't say enough about how supportive [the label has] been of everything we've wanted to do in that political realm," says McHugh. "When we told them we wanted to donate proceeds [from the record] to prison abolition, they immediately said they'd match it. It's things like that that make them amazing. They put their money where their mouth is at every turn." While the two parties are sympatico from a philosophical standpoint, the band's decidedly loose-limbed, experimental music marks a bit of a departure for a label primarily known for pristine guitar-pop and dreamlike psych. "I think the thing that joins all the bands on the label is a psychedelic approach, or a feeling of wanting to get outside of your rationality, wanting to get into a place of sensory experience, rather than a place of signifier experience," saxophone player Jeff Tobias explains. "There's something about the label—they're more adventurous."
And being "adventurous" is a quality Sunwatchers excel at. II's lead-off track, "Nose Beers," feels like a Celtic take on krautrock, repetitive and mesmerizing, guitars and drums chugging away in unison, a saxophone screaming wildly up the center; "The Works" is a warm, synth-led jam in 6/8 that shuffles around drummer Jason Robira's unrelenting pulse. The album is free jazz in its wide-ranging spirit, but omnivorous in the genres it contains. "Our records are less about other artists and more about our lived experiences, who we've played with, where we live," Tobias explains. Beyond that, though, II not only reflects the current world, it also is a vehicle for the bands hopes for the future.
.
00:10 / 00:58
Merch for this release:
Vinyl LP, Compact Disc (CD)
"One time, Jeff told me over soup, 'I literally want the music we make to destroy capitalism,'" McHugh says. "Abstractly, sure—but to actually become the hammer that falls on capitalism is our goal." And while that goal may be lofty, and that day far off, the members of Sunwatchers spend much of their time thinking about that world, and trying to make their music is a direct reflection of the America they hope to live in. "I don't understand how people can be musicians or artists and not feel the need to reflect the bad trip of the last couple of years," Tobias says. Even without words, Sunwatchers are trying to create a more perfect union.
-Will Schube