FEATURES
The Collaboration Between SUMAC & Keiji Haino is an Experimental Metal Triumph
By Saby Reyes-Kulkarni · March 01, 2018
Keiji Haino first appeared on Japan's experimental music scene in 1970 as frontman of the audaciously noisy improv group Lost Aaraaff. His shrieking vocals and brittle guitar style quickly established him as one of the genre's more uncompromising voices, and his sound eventually proved too untamable even for the supposedly limitless framework of free jazz. Then, on his boundary-shattering 1981 solo debut Watashi Dake?, long out of print until its reissue last year, Haino applied his abrasive phrasing to medieval folk and '20s-era blues, skewing the traditional structures of both forms the way cubist painters invert spatial relationships. Even when measured against the increasingly extreme music that's followed since, Watashi Dake? stands out as a bold and challenging work, on par with Trout Mask Replica, Captain Beefheart's similarly impenetrable derangement of psychedelia and the blues. More remarkable, though, is Haino's capacity to convey something like tenderness in his vocals. There are moments on Watashi Dake? that seem to imagine what it might sound like if Billie Holiday relied predominantly on screaming.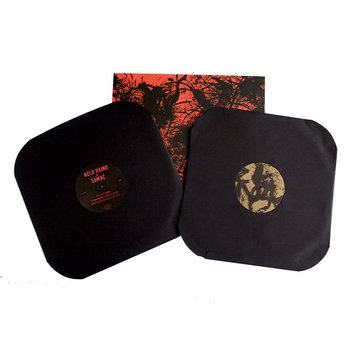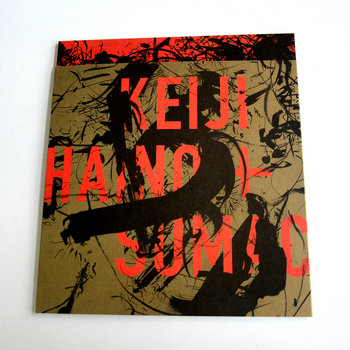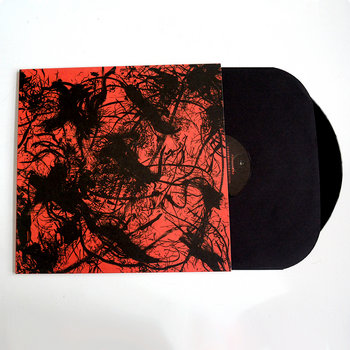 .
00:10 / 00:58
Merch for this release:
Compact Disc (CD), 2 x Vinyl LP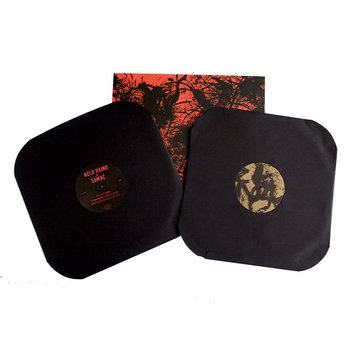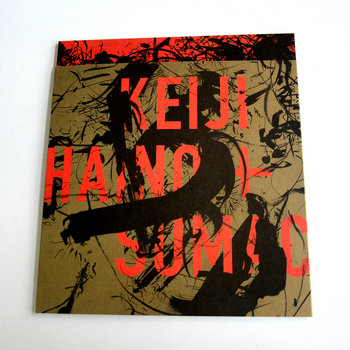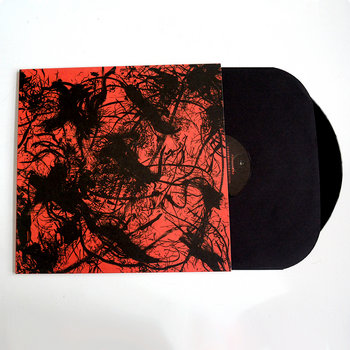 It was largely for these reasons that Aaron Turner, guitarist and vocalist for the metal outfit SUMAC, and a member and Old Man Gloom and ISIS, before they split, decided to cold-call Haino's manager in hopes that the artist would agree to a collaboration. "One of the things that drew me to his music," says Turner, "which is also one of the driving forces behind our music, is this idea that things that might seem harsh or sonically overwhelming are just as capable of imparting passion and even joy. Though Haino's music can feel sinister or even bleak, it's also incredibly human. One of the things that's so important to us in our music is conveying a sense of our own humanity."
Haino agreed to Turner's request and the result is the new album American Dollar Bill – Keep Facing Sideways, You're Too Hideous To Look At Face On. Over the years, Haino has shown a voracious appetite for exploration, which is evident here. Even a cursory glance across Haino's staggeringly varied body of work—a discography that's approaching 200 titles, including collaborations with the likes of Boris, Merzbow, John Zorn, Jim O'Rourke, Stephen O'Malley, and others—makes it clear that Haino is trying to create something unprecedented every time he enters the studio.
So it's not necessarily surprising that American Dollar Bill amounts to far more than just sludge metal with high-pitched screams over top. Still, listeners familiar with SUMAC's dense sound—the band's trademark—might be startled at the flexibility and dynamism that defines this collaboration. "Watshi Dake? is a good example of how silence and the space around notes and utterances can emphasize the power of those things," says Turner. "I think that's definitely something that happened on this record. In the moments where we're all holding back, the things that do come to the surface have even more focus. They don't have that kind of 'sensory overwhelment' that some of the wall-of-sound stuff does."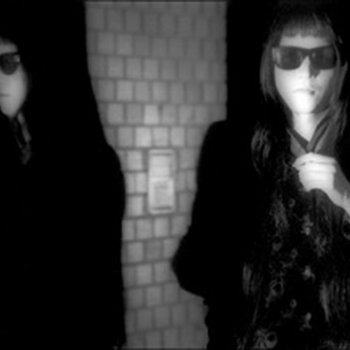 .
00:10 / 00:58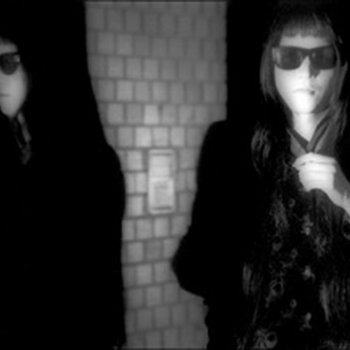 Merch for this release:
Vinyl LP
Turner, bassist Brian Cook (Russian Circles, These Arms Are Snakes, Botch), and drummer Nick Yacyshyn (Baptists) had already begun to accommodate improvisation in SUMAC's live show by the time the recording session with Haino was booked. Nevertheless, thrusting themselves into Haino's preferred method of working—entirely free of any composition whatsoever—was a daunting prospect. "It was a leap of faith," Turner chuckles, "but the three of us have been playing music long enough now that wanting to do new things and even wanting to feel afraid of what we were about to do, was very appealing. That willingness to dive into the unknown, risk failure, and trust one another enough to let go was crucial."
That willingness was put to the test when SUMAC showed up at the studio. They met Haino for the first time, the engineer hit record, and they were off—with minimal discussion or forethought between takes as the band and Haino faced one another in the room. The setup, says Tuner, "was conversational and maybe even confrontational—there was no escaping the fact that we were doing what we were doing." That intimacy is apparent in the responsiveness between the players across the American Dollar Bill improvisations, which extend from nine to almost 20 minutes in length. With fluid, snakelike agility, the music advances from chaotic abrasion into smoky atmospheric passages, never losing its enveloping power in the transition.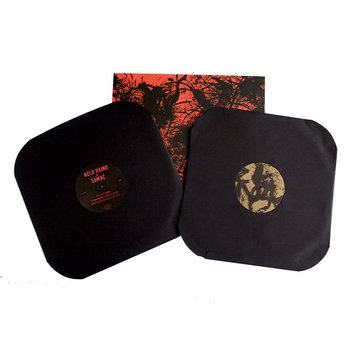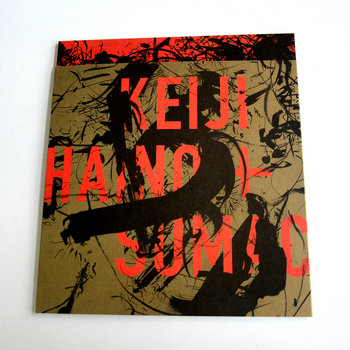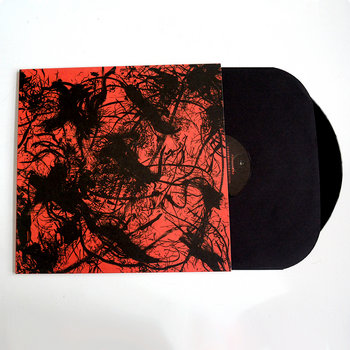 .
00:10 / 00:58
Merch for this release:
Compact Disc (CD), 2 x Vinyl LP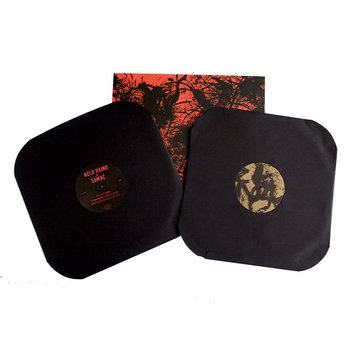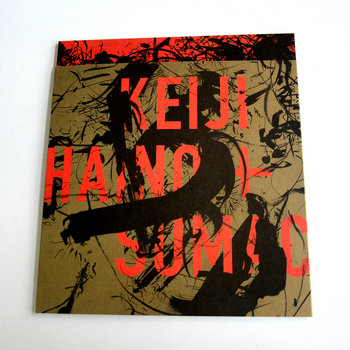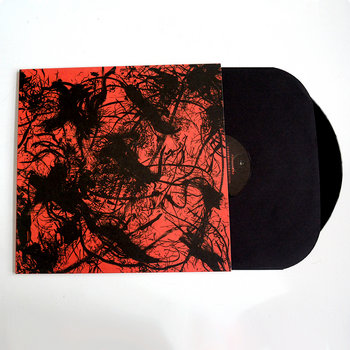 In so many ways, American Dollar Bill is light years removed from the basic loud-soft format that has become standard for heavy music. And, as Dr. Alan Cummings (a faculty member at SOAS University of London who has translated Haino's lyrics for over 20 years) explains, Haino's unorthodox word construction is rife with ambiguity, even for native Japanese speakers. On a sprawling two-part suite titled "I'm Over 137% a Love Junkie and Still It's Not Enough," Haino shouts in Japanese what translates as "Is it America I cannot forgive? / Or is it those who live in America? / Or is it him?" He repeats the same construction, inserting "Japan," then "England" and, finally, "heaven." The "him" in the last verse remains unclear—as does the motivation behind the throat-scraping urgency in Haino's voice.
It is this lack of clarity that, among other things, helps propel American Dollar Bill to the forefront of metal's intersection with improvisation. By reaching beyond what either party has attempted prior, together SUMAC and Haino have crafted a unique album that entices the audience to look past the frontier of our current understanding of metal and outward to undiscovered realms where conventional definitions fall away. For SUMAC, the experience encouraged the band to see heaviness as a vocabulary with no limits. "Metal," offers Turner, "is often looked at as being merciless and one-dimensional. For me, it's almost the exact opposite. It can convey the totality of human experience."
-Saby Reyes-Kulkarni