FEATURES
Sudan Archives Isn't Your Average Violinist
By Briana Younger · July 26, 2017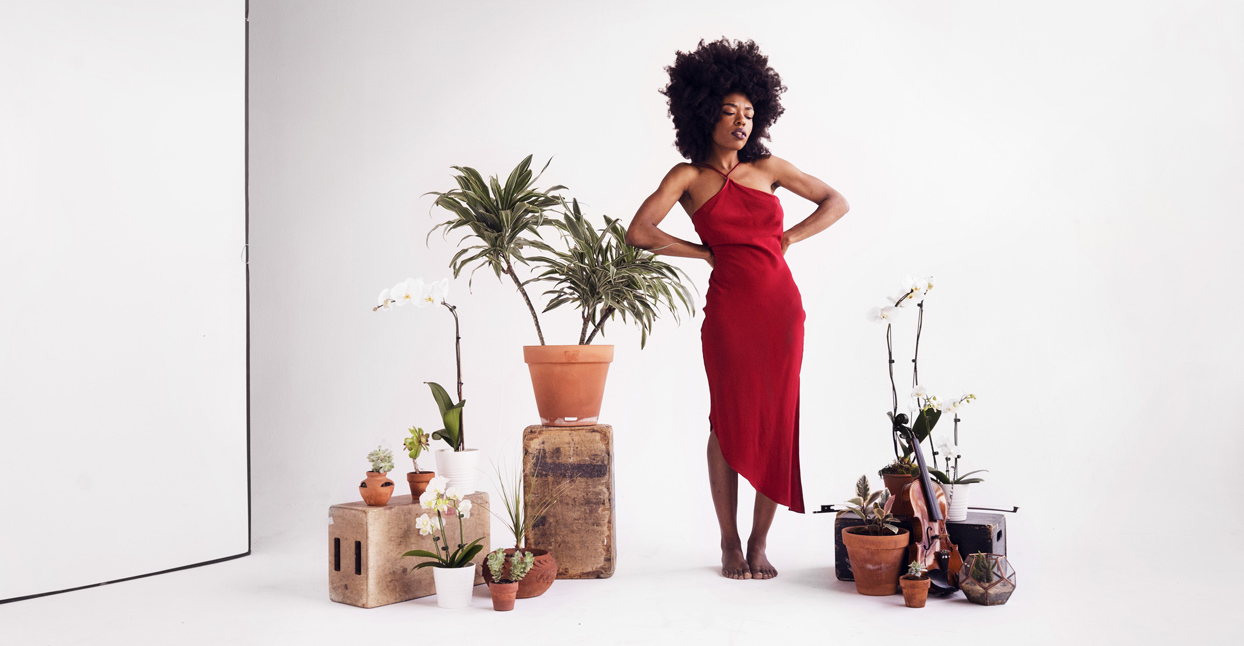 When Sudan Archives left Cincinnati, Ohio to follow her dreams, she traveled light. She brought just a few outfits, and her violin. The daughter of a preacher, the musician grew up attending church several times a week, which perhaps made her leap of faith towards the City of Angels a little easier. The decision was key for her professional and personal development—she knew her brand of experimental music was worth the risk.
"When I made the move to leave my parents' house, it was my first time on an airplane. I really had to believe in myself because, I was doing all these things I'd never done before," Archives says. "When will I ever get this opportunity again?"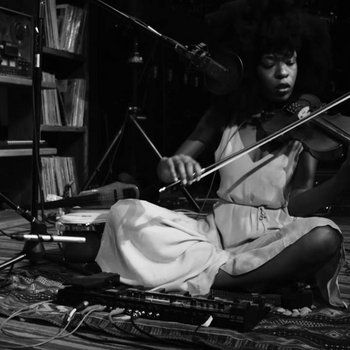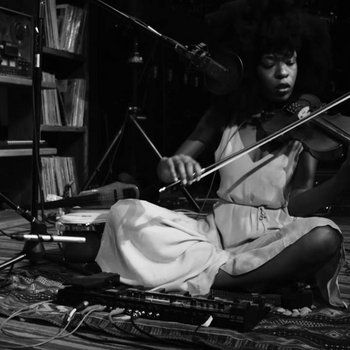 Merch for this release:
Vinyl LP
Once she arrived in L.A., a friend who had heard some of her music—an intriguing fusion of violin-driven electronic folk—offered her a place to stay. Shortly after, another friend had a room open up in her Highland Park home, and Archives has been there ever since. She signed with Stones Throw Records after rapper/vocalist Pink Siifu introduced her to label A&R and Leaving Records owner Matthew "Matthewdavid" McQueen at one of the city's famed Low End Theory parties.
"Sudan's spirit radiates," McQueen says. "I am magically drawn into her essence and swagger." About a year ago, McQueen asked Sudan to share some music with him. She forwarded a demo of "Come Meh Way." "It was a no-brainer," McQueen continues. "I was floored, impressed, fully moved. I showed it to [Peanut Butter] Wolf at Stones Throw and he immediately, enthusiastically reacted with '<3.' I've been working closely with Sudan ever since—our chemistry in the studio is strong and inspiring, there's so much more to come and I'm so excited."
Archives also attends Pasadena City College where she's pursuing a music degree, and she's only now learning to read music. She became interested in the violin when a group of fiddlers visited her elementary school. By the time she'd convinced her mother to buy her one and began getting acclimated to the instrument, she had to leave the school. She moved around often when she was younger, sometimes landing in schools that didn't have music programs. What she didn't know, she learned in church, playing by ear and in her spare time, inspired by Sudanese violinists and West African fiddlers—hence her name Sudan Archives. (The "archive" part comes from her interest in ethnomusicologists' archival violin selections.)
"It seems like they never really had private lessons in their lives, but they find a gourd and snake skin and horse hair—they make their own instruments, and they just play, you know? They don't even think about, 'What notes am I playing?'" she says. "I like the freedom of that. That really keeps me going, because even though I've never had lessons and I'm just now learning basic fundamentals and theory, that doesn't matter. You can still play the violin. You can still make it sound good in your own way."
Sudan's way involves an iPad, a bit of improvisation and sheer instinct, with a result that feels far more sophisticated than she lets on. Her cover of Kendrick Lamar's "King Kunta" reimagines its source material as a creeping, soulful tune highlighted by some awe-inspiring bow-work. For her originals, she often begins with a "live jam," playing whatever comes to mind and recording it. Leading with feeling rather than planning, she fashions her creations through loops, but the lifeblood of her music runs through her violin.
"Usually, I start with plucks or something, or I'll even manipulate the violin to sound sound like a drum," Archives says. "If you hit it a certain way on the bottom of the fingerboard, it starts to create a drum beat that kind of sounds like a djembe. I'll rattle the strings to create shaking textures, and I'll just keep adding different textures and try to get as many sounds out of the violin as possible. Then I'll add the electronic aspects like maybe an electronic bass line or some synths."
Merch for this release:
Vinyl LP
Songs like "Time" were born in this way—a violin intertwining with African-styled percussion that is immersive, but comparatively minimal. "Come Meh Way" is denser; a charming violin melody sits over danceable electronic bass, with ethnocentric aesthetics in abundance. She says that song as the one that confirmed her musical direction—the one where it "all began making sense."
Her lyrics are as spontaneous as her arrangements. She describes them as "whatever comes out of [her] mouth at the moment [she] hears the recordings." They usually touch on love, or experiences she's had in her life. The music is about expression and feeling good; she lets her imagery handle the profundity. The video for "Time" references the story of the African goddess Oshun, while "Come Meh Way," which was shot in Ghana, puts aspects of African culture—dance, fashion, locale—at the center. On almost all occasions, her gorgeous, natural hair is unmissable from the moment you see her. For Archives, these things are as much about remaining true to herself as they are adding to the fabric of Afro representation.
"It's important to me because, when I was younger, the only people I really had to look up to with that image was, like, Erykah Badu. She played a big role in my life when I was little, because I like to wear scarves on my head, and I like to wear my hair the way it naturally grows out of my head. She seemed to have that similar vibe," she says. "I want young people that look like me to be able to listen to my music and watch my videos and be like, 'Oh wow, she looks just like me. I could play the violin—it's possible because there's other people out there that are doing that.' I want more people seeing themselves."
Merch for this release:
Vinyl LP
Archives hopes her music and the techniques behind it will have a similar ripple effect. Her debut EP is an opportunity to formally introduce herself, but it's also a testament to working with what's available, and using a single instrument to its full and, maybe, unexpected potential. This guiding principle, stirred by the African musicians she pays tribute to with her very name, is also a mission statement of sorts.
"There's no rules to music-making," the musician concludes. "Even though I'm not your typical classical violinist, I'm still playing the violin. I'm hitting on it. I'm making beats with it. I'm breaking the norms of what a typical violin does. I want people to use that in their lives."
—Briana Younger