FEATURES
The Enduring Musical Legacy of "Streets of Rage"
By Casey Jarman · June 12, 2020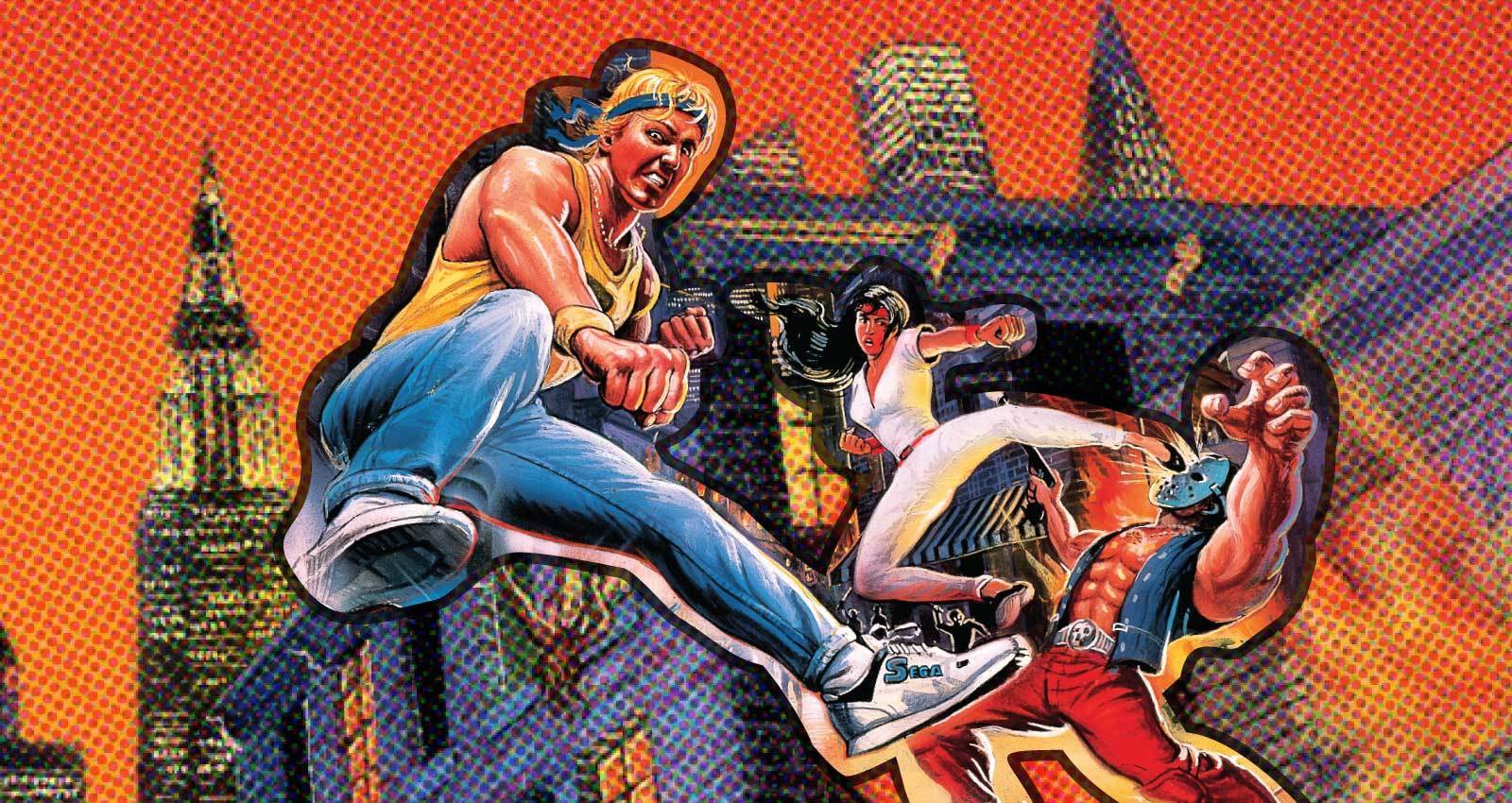 It's not uncommon for video game music to only be appreciated in hindsight. In the early '90s, the video game press was focused almost exclusively on graphics and gameplay, as opposed to technical merit or sound design. The music of urban brawler Streets of Rage, Sega's 1991 answer to Capcom's popular Final Fight series, was the exception: its soundtrack was so fresh and so stunning that gamers took notice from day one. For those influenced by the Streets of Rage soundtrack—like UK electronic artist Ikonika and frequent Jay-Z producer Just Blaze, whose name is taken from a character in the game—it opened the door to new musical worlds. 
Much of the credit is owed to Yuzo Koshiro: a Japanese composer and avid club-goer who served as the series' primary sonic architect in his early 20's. Taking advantage of the Sega Genesis's built-in FM synthesizer channels, his Streets of Rage soundtrack functioned as a '90s electronic primer of sorts, with nods to Detroit techno and UK rave.
Poring over the original audio files nearly two decades later, for their 2015 vinyl pressing of Streets of Rage, the Data Discs label found themselves stunned by the level of craftsmanship involved. "During our mastering process, we found numerous examples of how Koshiro-san used the inherent noise generated by the Mega Drive's internal sound chip to his advantage," explains label founder Jamie Crook. "This kind of approach by Koshiro-san and others elevated game music far beyond its purely functional means."
The storied legacy of Yuzo Koshiro (and his similarly ambitious Streets of Rage collaborator Motohiro Kawashima) was at the forefront of game composer Olivier Deriviere's mind when he was asked to compose the bulk of the music for the long-awaited Streets of Rage 4, released on April 30. "The first thing I asked was 'Is Yuzo involved?'," Deriviere remembers. "I knew I couldn't do it without him." Once he knew that Koshiro and Kawashima were onboard to contribute a handful of tracks, "I froze; I didn't know what to do," the French composer admits. His eventual offering is but the latest expansion of a universe that's redefined video game music without retreating into nostalgia, a tradition that shows no sign of stopping.
Here's our primer to the music of each game in the series.
By the time he took on the music for Streets of Rage, Yuzo Koshiro was not only a prolific video game music composer (soundtracking games like Revenge of Shinobi and ActRaiser), but a fledgling game developer as well. When he was just 22, the game development company Koshiro co-founded with his sister and mother, Ancient, was chosen to create the handheld version of the game that would become Sega's calling card: Sonic The Hedgehog. Koshiro, of course, handled the music, but he pushed himself to bold new territory with Streets of Rage. Inspired by the American and UK dance music Koshiro heard at the clubs he was frequenting in Tokyo—and emboldened by the response to his use of funky, Western-style music in Revenge of Shinobi—Koshiro set to work writing his own software tools. He worked on an 8-bit home computer called the PC-88 (which used a FM synthesizer similar to the Genesis' hardware) to reinvent club music for gamers. In the game music documentary Diggin In The Carts, Koshiro cites "Soul II Soul and Enigma" as musical touchstones: "This kind of subtle, swinging beat wasn't in any Japanese music back then and, of course, it wasn't in any game music." The result is a hypnotic, atmospheric dance vibe that takes full advantage of the Genesis's capabilities.
Koshiro's soundtrack found a new audience in 2015 as the inaugural release from Data Discs, a London-based label specializing in video game music who have pressed over 20 soundtracks in the years since. "With their distinct house and techno influences, we felt these scores were particularly suited to the vinyl format," Data Discs's Jamie Crook remembers. "And in the years that followed we were continually surprised that no one had released them."
Sega itself published the original Streets of Rage, but Yuzo Koshiro's own company, Ancient, developed the sequel. It would be a bigger game on every front: larger characters, bigger levels, more action. For the soundtrack—which would come to be regarded as one of the finest achievements in game music, full stop—Koshiro continued using his homemade PC-88 tools, which he shared with his friend and collaborator Motohiro Kawashima. Koshiro famously sampled Roland drum machines used by electronic musicians everywhere to lend an authenticity to the sound. Kawashima's tracks brought a harder edge to the series, and friendly competition between the two musicians led them to an even more expansive sound than on the original. Pulsing techno anthems like "Go Straight" and "Dreamer" have an almost psychedelic quality to them. For Deriviere, this music was a revelation. "They had to exploit the hardware that was available to them," he says. "It was very very limited, and what they achieved with it was legendary, for sure. It blew my mind at the time. I was like 'Oh my god, CDs are useless!'"
A radical and musically intense departure from the rest of the series, Streets of Rage 3 found Koshiro and Kawashima less interested in translating their favorite club music into game form, and more inspired to create something radically new. To do this, Koshiro developed what he called an "Automated Composing System," writing parameters for the computer to carry out in surprising ways rather than fully composing songs. It was a polarizing practice, to be sure: "When you're forced to hear snippets again and again, the atonal shards of algorithmic experimentation can be grating," FACT magazine wrote upon the game's vinyl release in 2018. "But listening to the soundtrack as a whole is a different experience altogether: historical, challenging, innovative and artistic."
Koshiro admits that the partially automated sound can be chaotic, but remains extremely proud of the game's music. "Until we entered into the era of CD-based consoles, I don't think there was any game that had such a hardcore soundtrack," he writes in the liner notes to Data Discs's vinyl release. "I believe even now, this is a rare style of game music that you don't hear anywhere else."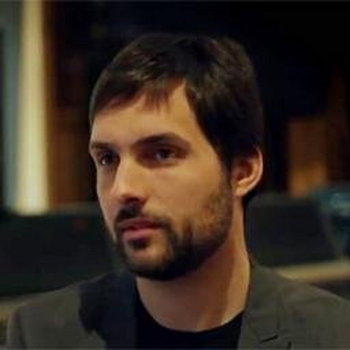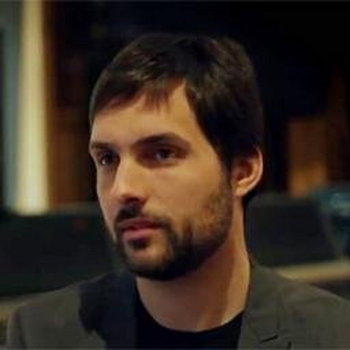 Streets of Rage 4's primary composer, Olivier Deriviere, is known for being a tireless voice for pushing the technological envelope with game music, so he had incredible respect for the innovations of Streets of Rage 3's soundtrack. "They were trying to achieve procedural music, beyond what anybody has done since then," he says. "That may have been wrong for some fans, but they were right to do what they did." In reviving a franchise with two decades of history, though, Deriviere chose to temper his most experimental impulses for the sake of the fans. Working with the French developer Dotemu and taking cues from Koshiro and Kawashima's original club music inspiration, he wrote music that subtly saluted EDM and hip-hop from the 16 years since the Streets of Rage franchise left off. "I didn't go back and play the games at all," Deriviere says. "I didn't want to get immersed again, I wanted my memory to be my reference."
The new game opens with two new Koshiro tracks written specifically for the new game, then transitions into Deriviere's compositions and those from Kawashima and other collaborators. Deriviere's own tracks run from explosive (the gritty, Daft Punk-adjacent "Call The Cops") to sleek (the anthemic "Rising Up"). All the while, the game's onscreen characters often seem to nod along. Streets of Rage 4 is a game worthy of its namesake, but it's also an excellent mixtape. "I wanted to create moments," Deriviere says. "I reached for that."