FEATURES
Funk Legend Steve Arrington Celebrates a Long Career with "Down to The Lowest Terms"
By Dean Van Nguyen · September 21, 2020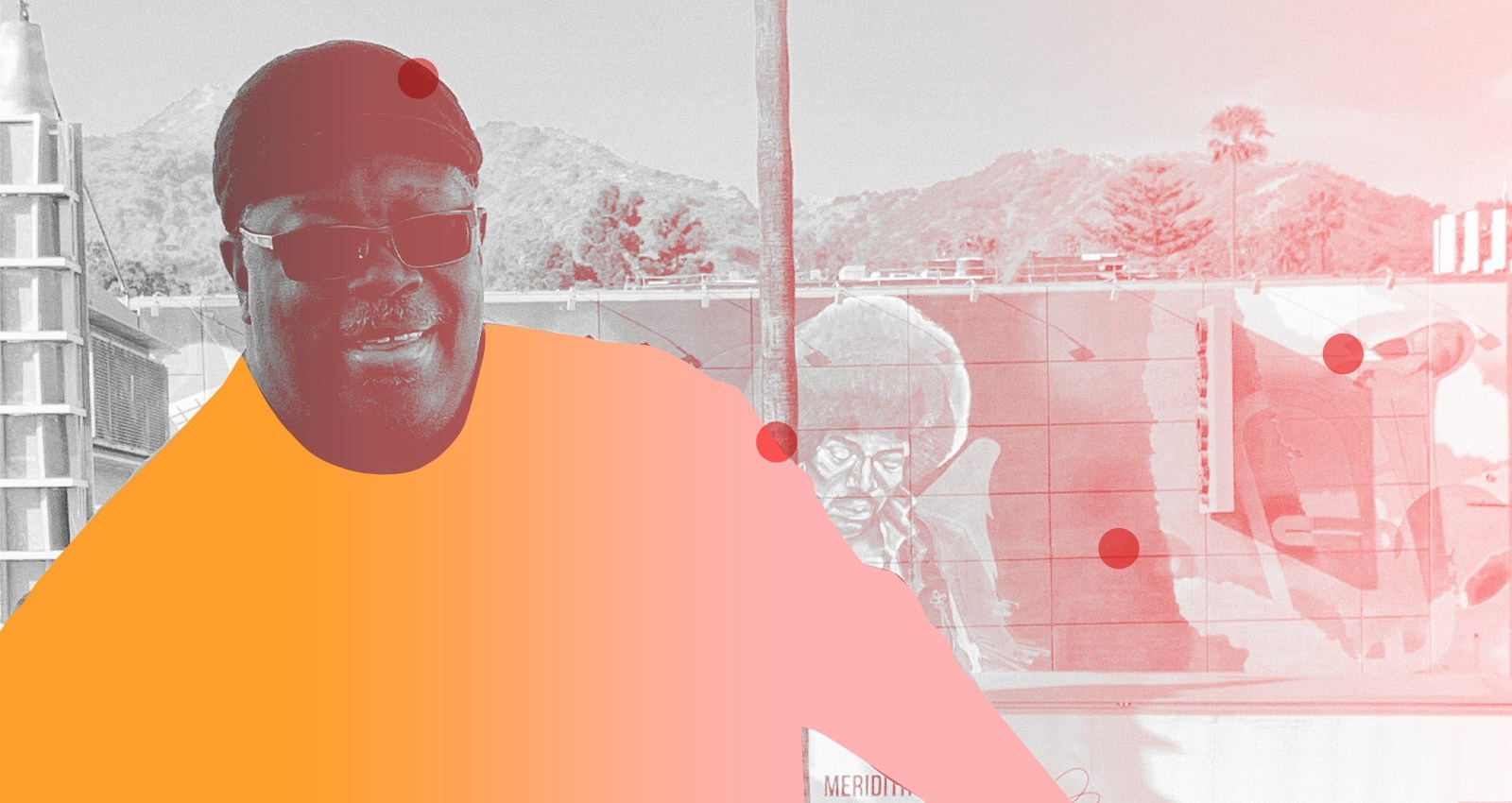 The expression "down to the lowest terms" has tugged at Steve Arrington's heels for decades. It's something the legendary funk musician would hear his older brother say—a spin on algebraic theory. For Arrington, it represents breaking things down to their bare root, the bottom line, when you play things to the bone. He has long wanted to adorn one of his albums with these words, but no record he ever made felt truly born of that process. That is, until now.
Arrington's career stretches back to the mid-1970's, but Down to The Lowest Terms: The Soul Sessions might well be his most complete record to date. Striking a deal to release a project on Stones Throw, he told head honcho Peanut Butter Wolf of his intention to make an album that reflected his broad range as a writer and musician. The words The Soul Sessions were tacked onto the title not because the album is his "soul record"—though there's some soulful stuff on there—but because he poured everything he had into it.
"I've made a lot of great music and been a part of great albums [with the bands] Slave and Steve Arrington's Hall of Fame, and the titles for those records, they fit," says Arrington, 64, speaking over Zoom from his home in Dayton, Ohio. "But Down to the Lowest Terms, I never felt like the music reflected that title so I held it for years and years. And it wasn't until now that I felt like the music and the title made sense together."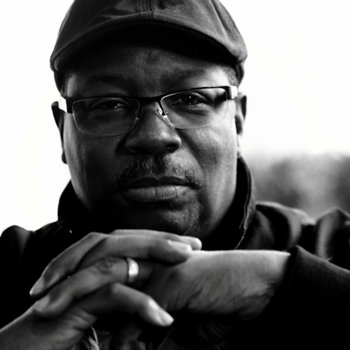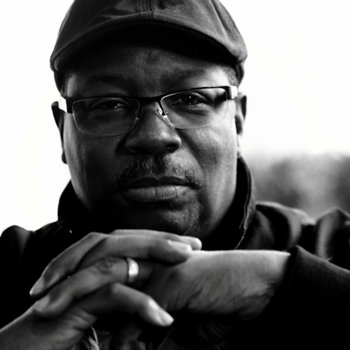 Merch for this release:
Vinyl LP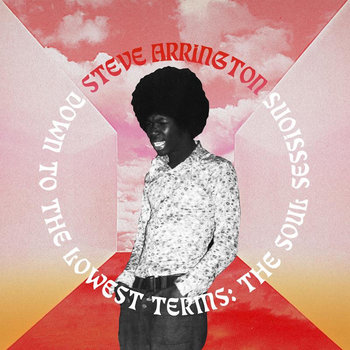 Arrington started out as drummer and singer with Ohio group Slave before filtering his efforts into fronting Steve Arrington's Hall of Fame in the mid-1980's. A master of funk, boogie, and R&B, his music was blessed with huge handclaps, unrestrained vocal patterns, cosmic sci-fi energy, and seemingly unlimited bottom.
Yet Arrington spent the best part of two decades out of the music industry to serve as a minister. Since his reemergence, he's become a highly respected elder figure in L.A.'s highly active and creative funk, jazz, and beat music scenes. In 2013 he released the DaM-FunK collaboration LP Higher. The following year, Arrington dropped Way Out (80-84), a collection of tunes mined from old master tapes and demos that he was finally able to complete, connecting past and present.
"Here I am in my fifties, speaking to myself when I was 25, and I'm blending those two worlds," says Arrington of Way Out (80-84). "So that was a lot of fun and interesting."
Earlier this year, Thundercat gave Arrington a visibility bump by recruiting him to sing on his single "Black Qualls." Arrington had recently wrapped Down to the Lowest Terms: The Soul Sessions in L.A. when he joined Thundercat, Flying Lotus, and Steve Lacy for an awesome performance of the tune on Jimmy Kimmel Live. Returning to Ohio soon after the show, he made it home two days before COVID-19 measures were introduced. It's a good thing the album was in the can before lockdown hit: the making of Down to the Lowest Terms was a highly collaborative process, with Arrington working with an assortment of producers.
As an artist whose work has been heavily sampled over the years, there's something apt about Arrington's coming together with an archetype chop-up-the-wax producer in Knxwledge on "Love is Gone" and "Make Ya Say Yie." Elsewhere, Gifted & Blessed's beat on "You're Not Ready" brings soulful house music to the equation. A song like "Soulful I Need That In My Life," produced by Jamma D, recalls Arrington's early interstellar sound on classic cuts like "Special FX From Mars;" closer "It's Alright" is pure '80s pop. Yet the album doesn't feel fractured at all.
Merch for this release:
Vinyl LP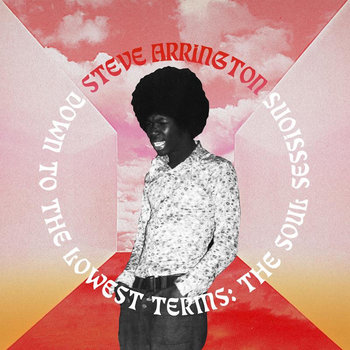 As Arrington points out, all the producers were half his age or younger, but it didn't matter: "It felt like a cohesive whole, there was a connection between me and all the different producers, and there was a respect between us of wanting to do something special. And I feel that this album is really reflective of where I am as a musician, an artist, and a songwriter, and I'm very excited about the different collaborations with the different producers. A lot of fun working with those guys, a lot of fun." He continues, "It's very interesting and fun for me to be the old guy because I can remember being the younger guy coming up with The Ohio Players. I was the young one out of the whole Dayton scene, with Slave being the youngest of the groups that came out in the '70s, and here I am, I'm the older guy now, and the younger cats, we're connecting. I like this and I liked when I was the younger guy too. It's all about adjusting."
Such was his investment in this project that Arrington was tempted to get behind the drum kit on one of his own solo tunes for the first time. It was the idea of producer Brian Ellis, who helmed "Love Knows." Apart from a recent session with DJ Cassidy for a separate project, Arrington hadn't played drums in any significant way in years. But on Ellis' urging he tried a nice Chicago blues shuffle and the feel started to come back. He'd also go on to play percussion on the Jerry Paper-produced "Good Mood."
"The thing about drumming obviously it's the feel but it's also a balance between the four limbs, right? You get a rhythm on the instrument. All of that came back on 'Love Knows.' We listened back and I was like, 'Yo man, ok, alright.' I was excited about that track and very proud of it because I hadn't played drums in years and it's the first time I have played drums on my own record actually."
The last song Arrington recorded was "Make a Difference," a piece that brings back memories of The Impressions' socially conscious numbers. Though packaged with a pleasing soulful melody, Arrington asserts that he "ain't gonna hold back from what must be done" and postulates on his enslaved ancestors, going back as recently as his great-great grandmother. Though recorded before the recent intensification of Black Lives Matter protests, "Make a Difference" was created in the spirit of the movement.
"My thing was to make a difference in terms of the racial side of things where there's a lot of Black men and women getting shot down in the streets, it's crazy," Arrington says. "The tone of the album was heading more in a message direction anyway. I just added more to it with this song 'Make a Difference.' 'Great, great grandmomma was a slave' and we can't forget where we come from. And this country, America can't forget where it's come from to and what it's trying to overcome. We can't revisit, we can't step backwards, and pull in old wrongs and try to say that they're rights today. I want to be a part of making the difference, a part of the healing, a part of moving forward and that's what that song is about."
Merch for this release:
Vinyl LP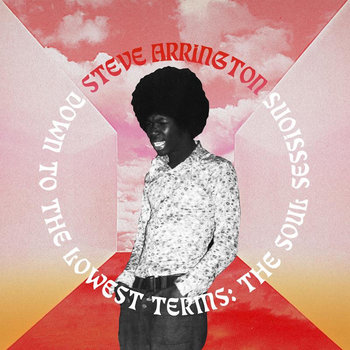 Arrington hopes to get back out on the road as soon as it's safe to do so. Moving forward, he's inspired by legendary bluesman Buddy Guy—an elder statesman who regularly draws a new influx of young fans just finding his music—and hopes that kids discovering him through sampling will stick around to hear his music too.
On the chorus of the floating, exuberant single "The Joys of Love," Arrington repeats, "I thank God everyday," and that's something he clings to. "I thank God that I'm still here. I thank God for my wife, I thank God that I've got a roof over my head, I thank God for my friends, and I thank God for allowing me to do what I love at my age and rock with young cats like Knxwledge, like Thundercat, like Mind Design, and we connect and we share," he says.
He continues, "That for me is everything: for younger people to discover my old music and enjoy my new music, conversations like this with you, when people are interested in what I'm doing, and excited about my new music coming out. I call it heavy appreciation mode, and yeah, I let the Lord know how much I'm appreciative of being able to continue to do what I love to do, which is make music."