FEATURES
Special Touch's "Garden of Life" is a UK Street Soul Classic
By Martyn Pepperell · October 12, 2020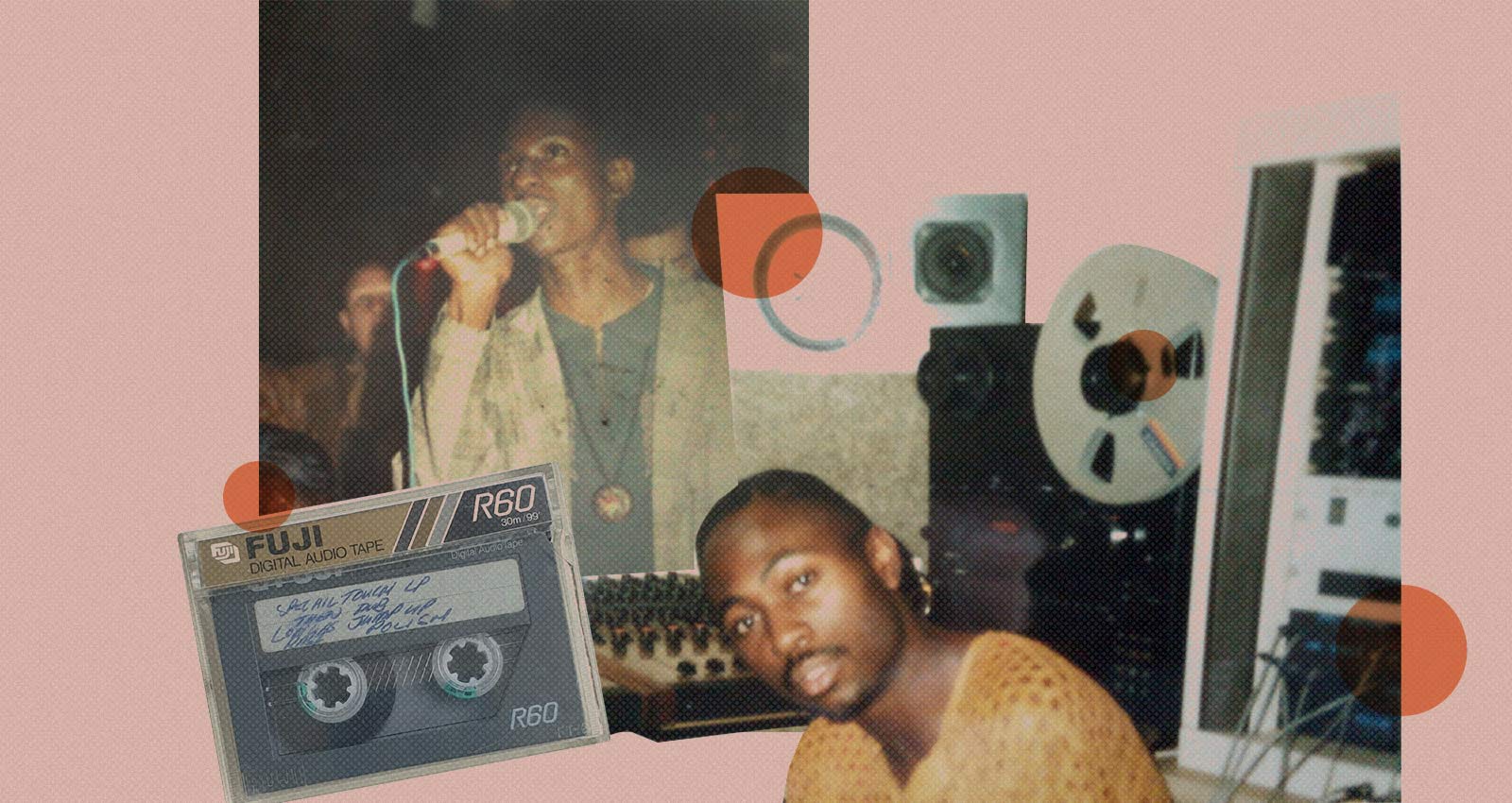 "I did it more for passion. I couldn't honestly say that it was because I thought I was going to strike it lucky and get rich," says Robert Charles Roper, aka DJ Mastermix, reflecting on why he launched cult UK street soul label TSR (Top Secret Recordings). Roper is the brilliant mind behind TSR and its two flagship acts Special Touch and Gold In The Shade.
"I'd been a DJ from 16 years old anyway, and to be perfectly honest, my record collection, collecting reggae and soul and so forth, had always been a part of it," he says, speaking via Whatsapp from his home in the Midlands. "I think I just fell in love with the whole production scene. I was fascinated. I thought, 'I love these tracks, but how do I make these kinds of tracks?'"
Between 1989 and 1992, Roper's passion for—and fascination with—music production led to TSR releasing seven gorgeous and highly prized 12"s alongside Special Touch's 1991 LP Garden of Life. Created with his brother, the unassuming soul vocalist Duval, Garden of Life was a fascinating and immediately charming blend of soul, R&B, lovers rock, boogie, and proto-house. In the observational mode of Bill Withers, it reveled in love as a force that went far beyond just the romantic. Gratitude, self-love, hope, and healing were all wrapped up in smooth, positive vocals and backbeats that could have only come out of London's very particular musical melting pot.
Merch for this release:
T-Shirt/Apparel, Vinyl LP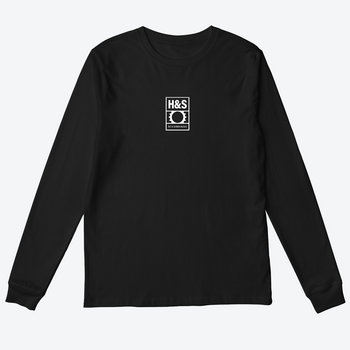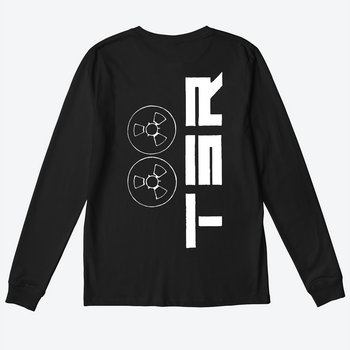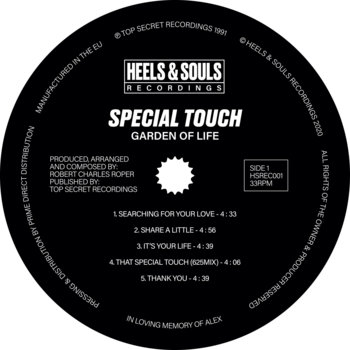 "My brother came from a record collector background as well, and when we were putting it together, my personal view was that it would sort of have different angles to it than the conventional soul or R&B album," Roper says. "It had to have other angles to it because we were quite used to the [standard] love and relationships themes. It seems that we struck a good balance."
Twenty-nine years later, Garden of Life is returning via a vinyl and digital reissue. It's the first release through new UK label Heels & Souls Recordings, who, alongside their distributor Prime Direct Distribution, will be donating their share of sales to The Black Curriculum, a nonprofit focused on delivering Black British history programs and teacher training.
Roper's fascination with production arrived off the back of the success of '80s British boogie, soul and R&B acts such as The Loose Ends, Rick Clarke, and Soul II Soul. It was a time when there was, as he says, "a big emphasis on drum machines and keyboards." Roper and his brother didn't have any formal musical training, but they knew what they liked, and the rapid advancements around electronic musical instruments at the time made them feel like they could accomplish something special.
Merch for this release:
T-Shirt/Apparel, Vinyl LP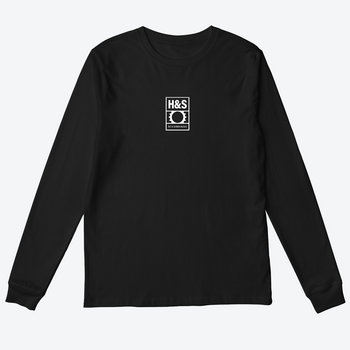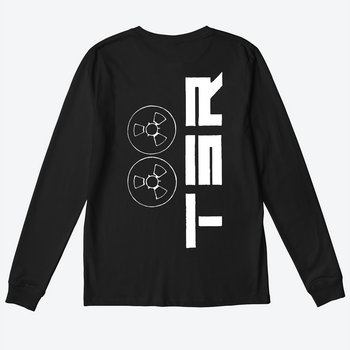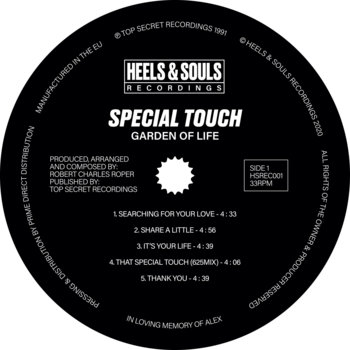 "I'd had quite a run as a DJ, knowing what kinds of grooves I like," he says. Equally important was watching the legendary British DJ and producer Jazzie B's Soul II Soul sound system become a chart-topping act. When Soul II Soul's early singles set London alight, Roper was paying close attention. "As a DJ, I was watching that whole progression and seeing the success they had. There was plenty of encouragement for UK soul labels in the late '80s."
By 1989, Roper had a small home studio. However, when it came to TSR's first release, "That Special Touch" by Special Touch, Roper and his brother headed into West London's Survival Studios. He connected with Survival through his good friend Ras I, the respected reggae artist and producer who gave Roper his first studio experiences playing keyboards. "The great thing is that it was in an industrial business estate," Roper remembers. "There was a [vinyl] pressing plant, a mastering engineer, and a graphic design company. It was great to be able to utilize all these different businesses to get the TSR machine rolling."
Off the back of "That Special Touch," TSR became part of a scene that linked London, Manchester, Leeds, Bradford, and Birmingham. They followed up with "Get Your Loving" by the production group Cruize and the vocalist Gee Morris, before developing Gold In The Shade with the singers Sonia Johnson and Arleta Davis and releasing "Shining Through." "There was a great vibe with that track," Roper remembers.
Merch for this release:
T-Shirt/Apparel, Vinyl LP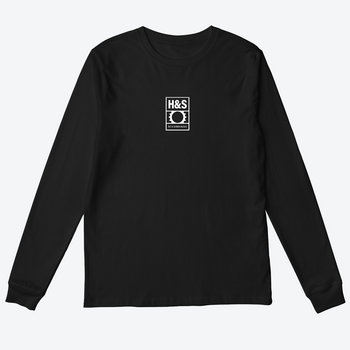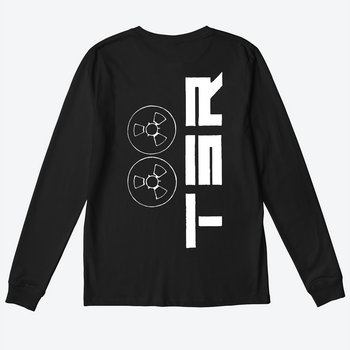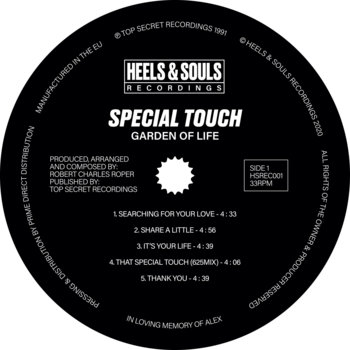 As Roper puts it, they "weren't making huge sums of money," but the success of "That Special Touch" and "Shining Through" garnered respect. Requests started coming in for Gold In The Shade and Special Touch live performances, and the vibes in the clubs were thick. "People gravitated towards the music, and it was a time when we'd just do anything to get it done," he says.
By 1992, change was in the air. England was in a recession, record sales were down, and Roper was raising a young family. He continued work in music, but it was time for TSR to go on hold. That said, arranging the Garden of Life reissue has had Roper reflecting, reconnecting, and feeling energized. "It's a pleasure just to know that people enjoy it," he says. "I have a record collection, and there's just certain tracks you put on that give you vibes, you know? It's nice to know that people have loved our music." He pauses for a moment before continuing with a happy chuckle, "I'm thinking you might hear new music from Gold In the Shade and Special Touch sometime soon."