FEATURES
Speakers Corner Quartet Step Into the Spotlight
By Ammar Kalia · September 20, 2023
In a corner of suburban South London, four musicians are hunkered in a dark room, sinking deep into a groove. On Moog synth and violin, Raven Bush is processing a drone while trading mellifluous melodies with flute player Ross Harris, aka Biscuit. Over on the drum kit, Giles Kwakeulati King-Ashong, aka Kwake Bass, is thumping out a head-nodding kick and snare pattern, interlocking with bassist Peter Bennie's weighty, rooted lines. Onto the mic steadily drift their collaborators: poet and writer Kae Tempest, Confucius MC, and singer Tawiah.
This group of instrumentalists are Speakers Corner Quartet, and they have been creating open, collaborative spaces like these for the better part of the last 20 years. First forming in 2006 as the house band for Speakers Corner, an infamously raucous hip-hop jam night in Brixton from which they took their name, the quartet has gone on to cultivate a remarkably impressive network of artistic partners in their native South London. King-Ashong has worked as musical director for Tempest and Mercury Prize winner Sampha, as well as the group backing everyone from composer Mica Levi to MF Doom, vocalist Tirzah, artist Chris Ofili and even supporting Herbie Hancock.
Merch for this release:
2 x Vinyl LP, Compact Disc (CD),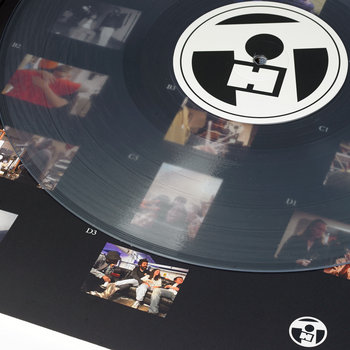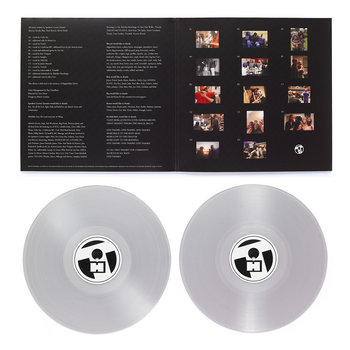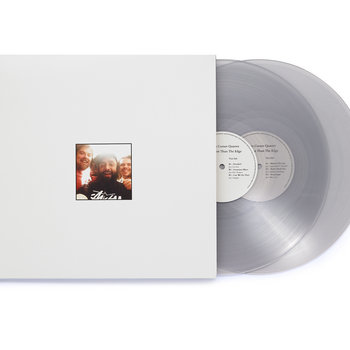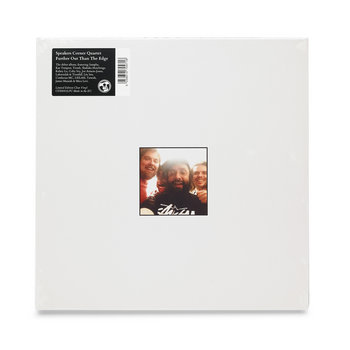 Theirs is a steady background instrumental presence, a finely honed capacity to slot seamlessly into all manner of genres. Yet, it's only now that the backing band has decided to step into focus. Seventeen years into their career, the group is rehearsing for the release show for their debut album, Further Out Than The Edge.
"You've got to live life to write songs and as a band with no vocalist, it's even more of a task for us to collate and convey what we want to say," King-Ashong says, as the group takes a smoke break. "People have been born and others have died in the time since we've been together. We all have a greater understanding for each other now and a respect for the sincerity of our friendship first."
King-Ashong joined the band a week before his 21st birthday and recalls it being a baptism by fire. "Speakers Corner was wild. It was an open mic, so rappers from different scenes all over the country would turn up to perform, and we would be improvising beats to back them," he says. "I would get impostor syndrome because I'd never been formally trained. But a lot of those jams were unhinged in a good way. It felt very punk."
UK rappers and producers like Congo Natty, Blak Twang, Nanci and Phoebe, and DJ Snips would all come through to test out bars or beats, while youngsters like punk-influenced bandleader Wu-Lu watched from the audience. "Playing for that range of people gave us a lot of humility as a group, since we would get behind pretty much anyone," Harris says. "All that mattered was getting the crowd hooked. If it pricked your ears, then it would keep them on the dancefloor. Otherwise, they might wander off."
Merch for this release:
2 x Vinyl LP, Compact Disc (CD),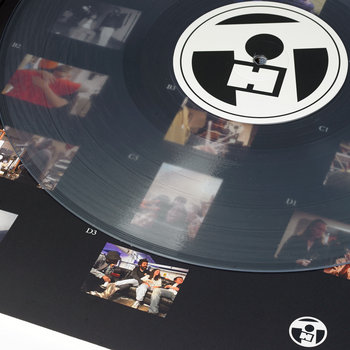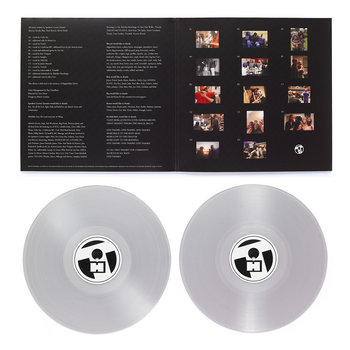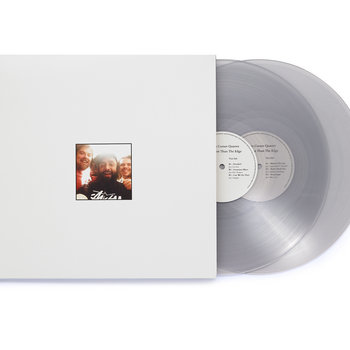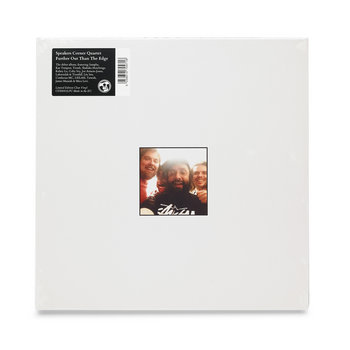 After four years, the Speakers Corner night came to an end. But the band continued, solidifying into their current iteration, with Bush joining following a stint in the psych-rock group Syd Arthur and Bennie being recruited thanks to his work with jazz-rock band Morviscous.
Holing up in King-Ashong's old basement in Brockley, the quartet would meet regularly for jams and to debrief on the status of their lives and careers. "It was like we needed to go off and bring back the fruits of the harvest to the group," he says with a smile. "I would learn something new while playing with other artists and then that would inform the group. Or Raven would start sharing his own productions with us and that changed how we would play. Things needed their time to gestate but we kept coming back to each other."
In the refuge of that basement and other impromptu rehearsal spaces (which even included woodlands on the outskirts of London), the group carried on playing, almost as a private outlet for their freest musical desires. "When we play it's like stepping into a hot bath—it feels so comforting and natural," King-Ashong says. "Plus, we spent so much time talking that when we played it just became an extension of those conversations we had been sharing," Bush adds.
It wasn't until 2016 that the idea to put something on record began. While recovering from an arm injury, Harris started to play around with editing and splicing together ad-hoc recordings from the group's jam sessions. A self-sampling technique soon started to emerge, and he encouraged the band to meet up more regularly over that summer to rework the samples into something new.
Merch for this release:
2 x Vinyl LP, Compact Disc (CD),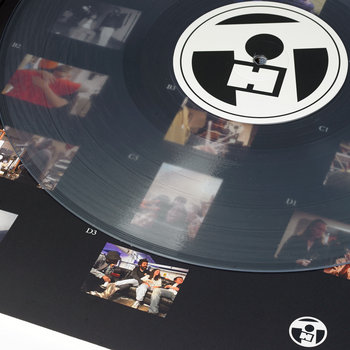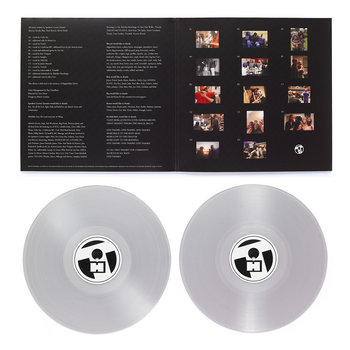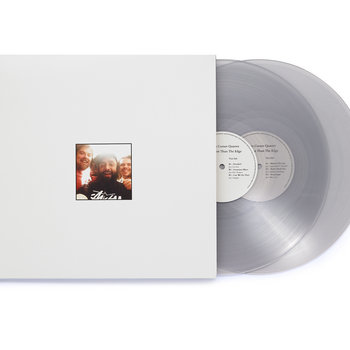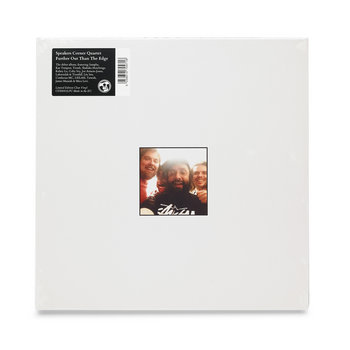 "I was just jonesing for audio," Harris chuckles from beneath his bucket hat. "I was working out my own process of production and it became this great, cyclical thing of going away and editing, bringing it back to the group to play, and then refining again. It was stretching ideas out to their fullest. When we had enough music ready, we decided to reach out to other artists to feature."
Opening up their black book of contacts and colleagues, the group began sending out their tracks and attracted a flurry of distinctive talent for the record, from Tempest to Sampha, saxophonist Shabaka Hutchings, composer Mica Levi, and vocalists including Léa Sen, James Massiah and King-Ashong's partner Tirzah.
"There's a genuine fellowship in this group," says featured singer-songwriter Coby Sey. "They could have easily released their own music over the years, but they've been helping and encouraging so many of us instead. Speakers Corner is testament to the fact that we need our creative communities, that no one is fully self-made."
Vocalist Lafawndah and producer Trustfall both emphasize the deeply collaborative process of working with the group. "There is a freedom and respect that they gift to everyone that works with them," they respond via email. "What they're doing is holding space for a huge range of artists to be fully themselves, and using improvisation and intuition to take us somewhere more unpredictable and alive."
Indeed, the 13 tracks on Further Out Than The Edge encompass everything from downtempo, mid '00s indie guitar riffs on Sey's "On Grounds" to raga-inspired emotive instrumental suites on closing track "Karainagar," which was edited from an eight-hour jam session and dedicated to the passing of Harris' mother. There's also the fiercely political outcry of Tempest's "Geronimo Blues," and Sen's deft guitar-strumming soul on "Dreaded!" It is the group's longstanding confidence in each other that ultimately gives this genre-hopping a sense of consistency. Their sampled snippets of improvised intuition provide the jumping-off points for each artist and within each track, they always return to that musical basis.
Merch for this release:
2 x Vinyl LP, Compact Disc (CD),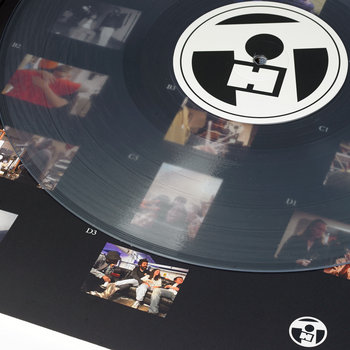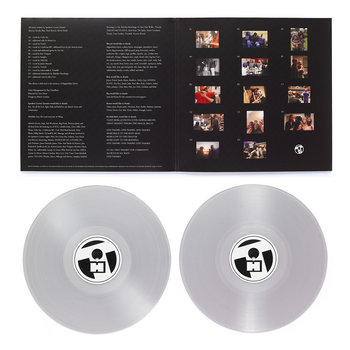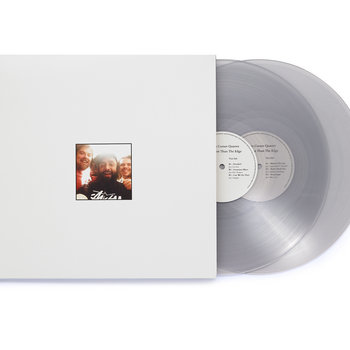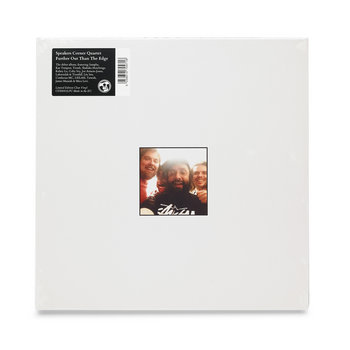 "Being in this group is total freedom," the soft-spoken Bennie says. "Every moment we're together feels nourishing—even if this is only my fifth proper gig since joining! Now we're here, though, I know there will be so much more to come."
King-Ashong mentions the group's interest in film and orchestral composition, as well as the fact that they have several albums worth of tracks and ideas still sitting in the vault. "There are a lot of other people who should have been on this record and we have since set up our own label to see how we can showcase that material," he says, stopping short of outlining their plans. "Really, though, this group is about showing people that there are creative communities everywhere – this is just one in South London that we have inhabited and they can do the same thing in dark pockets all over the world too."
It seems their years spent hunkered down, honing their craft have finally given Speakers Corner Quartet the confidence to emerge from dark, sweaty jamming basements and into the light. And when they take to the stage at North London's Roundhouse for their album launch show a few weeks after we meet, they are beaming. Harris leaps on one side, egging on King-Ashong to play his beats louder and faster, while Bush and Bennie leave their instruments behind to throw down an impromptu house set, heads bobbing over their hardware.
All the while, they make sure to share the spotlight with their collaborators, since almost everyone featured on the record is present to play their tracks—as well as other new songs that showcase the breadth of music yet to come from this group. "We're further out than the edge," Tempest calls out during their segment. "There are no boundaries here, only freedom, so make your space." It's a vital rallying cry as the audience happily shuffles out, returning to their communities with renewed purpose. Across town, perhaps someone else will now be inspired to make their own mark.